Equipment
Jun 15th, 2019
HOW MUCH IS TOO MUCH
Has the world of golf gone a little bit mad?
Words: GolfPunk
When a set of golf clubs that were once owned by Berkshire Hathaway CEO and legendary investor Warren Buffett sell for nearly $40,000 (or nearly £32,000) then you have to wonder if the world has not gone slightly mad, and where we draw the line on how much is too much?
The sale was by Boston-based RR Auction who announced Thursday that the lot, which included an embroidered golf bag, 14 clubs, tees, markers and bag tags had sold for $39,671. The weird thing being that whilst the 88-year-old billionaire Mr Buffet is supposed to be an avid golfer the bag was bought for him by NetJets (a subsidiary of his company) and the clubs were given to him by a director of the Buffet Foundation! Further, he had given the bag away to a fiancé of one of his granddaughters, so he clearly wasn't that attached to them!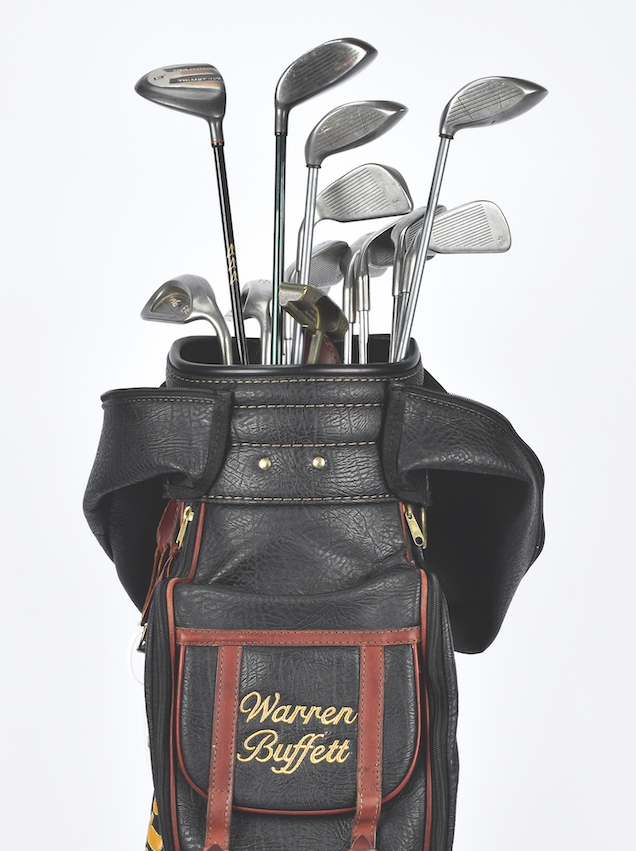 So how is it that, just because he owned them, nine Ping Eye2 clubs, an older Ping putter and some Callaway woods can become so valuable? Surely the world has gone nuts. It would be okay if the clubs came with a share in Berkshire Hathaway (at the time of writing an 'A' share is worth $308,206 per share, yes…really!) or some stock picking tips from the world's greatest investor. Nope, just a bag of clubs that Mr Buffet once owned and cared about little enough to give them to some dude that was going out with one of his brood!
Madness!
But then is it anymore mad than spending £12,000 (or approximately $16,000) for a set of Bentley clubs to match your motor?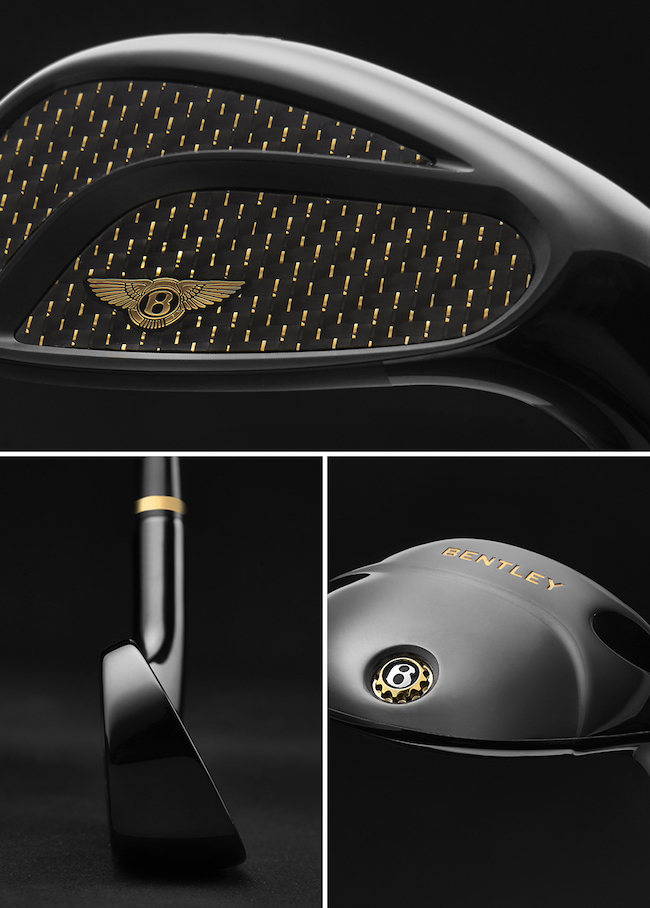 It should be noted that for such a hefty price tag you will be getting an exclusive set of clubs as only 100 will be produced, or at least of this type, and there is no doubt they look the business.
However, despite the "diamond knurling" on the grips, the "Bentley B" screws and the Le Mans hub caps on the woods and grip ends the clubs are not made of gold (unlike Honma's £60,000 golf plated set) and whilst we haven't had a play with them (funny that!) we can't believe they do anything that top of the range normal stuff can't do.
And at £12,000 could you really use them? Granted the bag looks extremely swanky and the putter, well we haven't seen that, but we assume it will take at least 2 strokes off your game, right?
Sorry, but as far as GolfPunk is concerned, some people have more money than sense!
And another thing....
You're the one hitting the ball