Equipment
Feb 15th, 2017
6 More Drivers for 2017
It's Big Dog Central!!!
Words: Daniel Owen
Here they are, 6 More Of The Best Drivers for 2017....
Callaway GBB Epic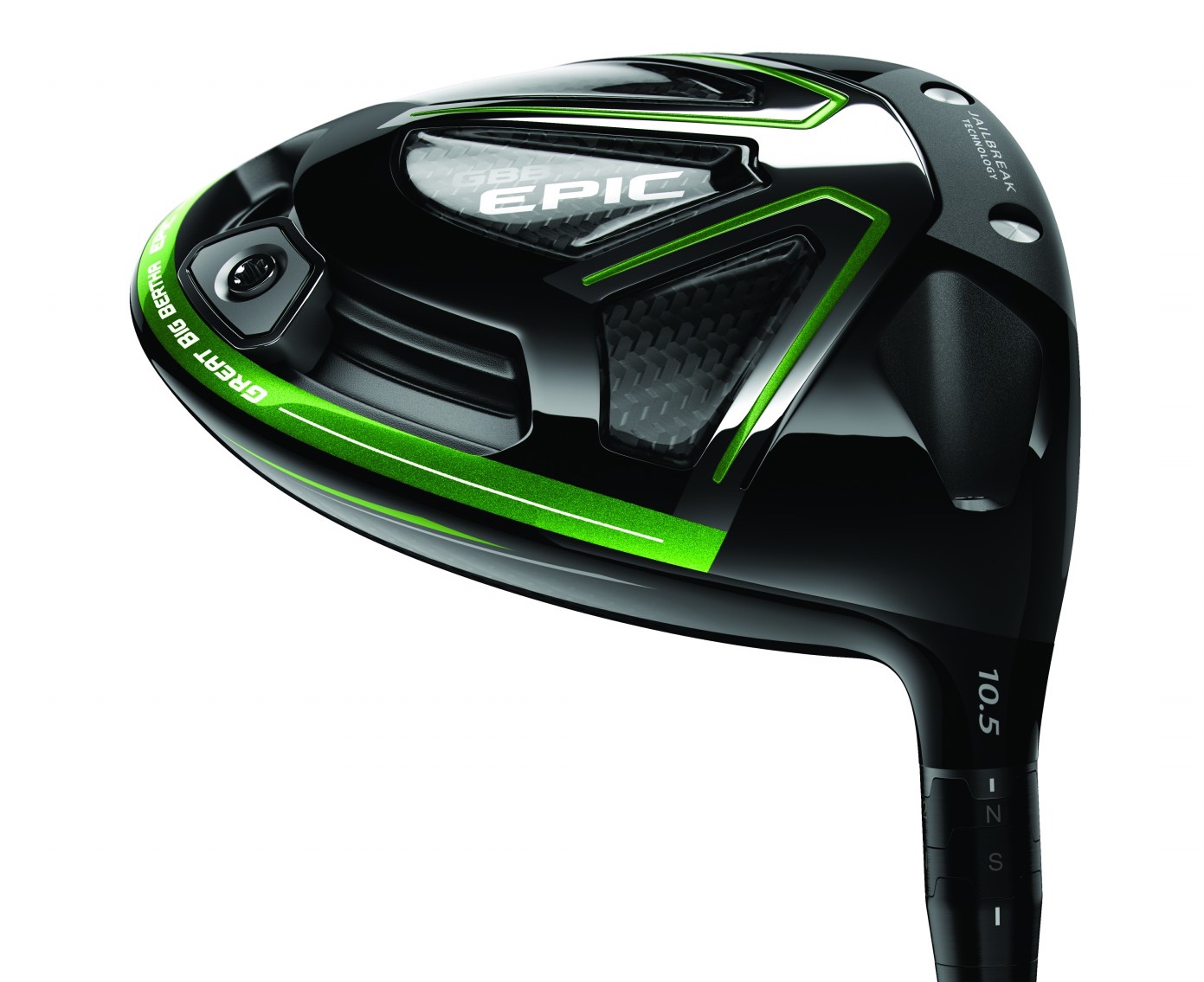 Epic's power is based on our innovative new Jailbreak Technology, which changes the fundamental way the head and clubface behave at impact to deliver more ball speed and distance. The key structural components of a metalwood – crown, sole and face – each bend, flex and rebound at impact.
Because they're connected, they influence each other's dynamics. Jailbreak Technology creates a remarkably efficient relationship between these components to promote more ball speed across a much larger area of the face.
For the full review click here
Cobra King F7
The new Cobra F7 and F7+ drivers feature an Arccos powered Cobra Connect sensor pre-installed in the grip. Every drive the golfer hits is recorded by the grip and the info is sent to their smart phone to the Cobra Connect App.
Not only does it work to record the length of your drives, and help record your stats, it includes a GPS app with over 40,000 courses. So you're getting a driver, and essentially a distance measuring device thrown in for free as well as a driver stat tracker. There's even a competitive King Of The Hole mode, where you can have a competition with other people using the same system.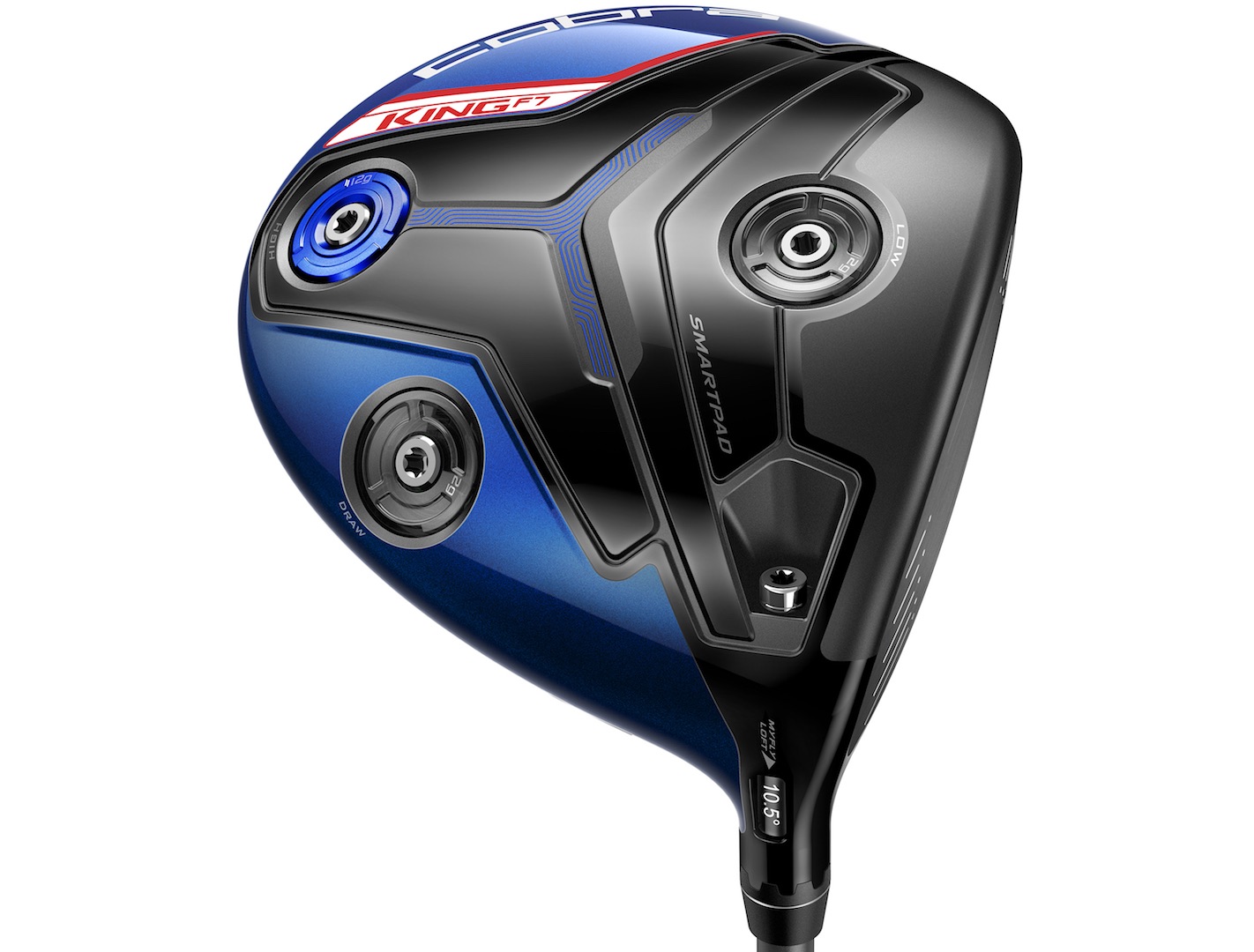 But having a sensor is no good if the driver doesn't stack up. No worries on that front here though. The F7 and F7+ drivers have been updated from the F6 models. Firstly they both now feature a TeXtreme Carbon crown, like the King Ltd driver. This saves weight to put elsewhere in the head. A re-engineered Forged Ti-811 E9 Face is lighter, thinner and hotter, and creates faster ball speeds and a larger Sweet Zone across the face.
For full Cobra F7 and F7+ review click here
Mizuno JPX 900
Part golf club, part Optimus Prime, we think the new Mizuno JPX 900 driver is the dog's whatchamecallits. Look at it. It's a driver that's travelled back in time from the future to protect us! Mizuno have stuffed so much tech into this driver, we half expect it to hit our tee shots for us. In all seriousness, a driver needs a certain 'X Factor', some shelf appeal that helps it stand out from the crowd.
The JPX 900 has it in spades, screaming 'just hit me as hard was you can.'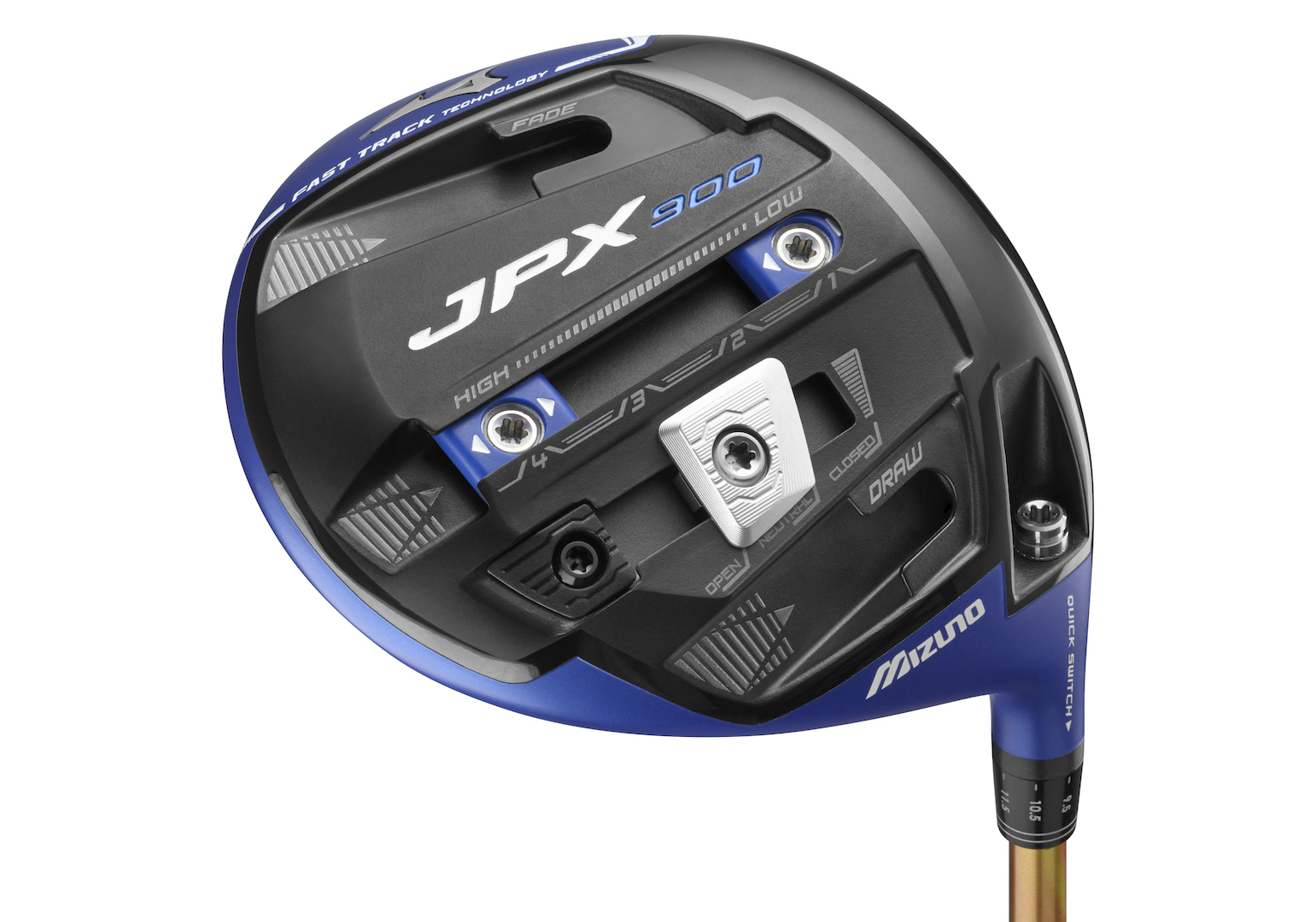 For the full Mizuno JPX 900 review click here
Krank 6.5
Started over ten years ago, Krank began as a company specifically making clubs for long drivers, but now they sell 95% of their drivers to normal golfers. They believe they make the longest drivers for anyone, whatever their swing speeds. And when you consider that Callaway are the big dogs of long drive equipment, it shows that the Krank drivers are solid performers.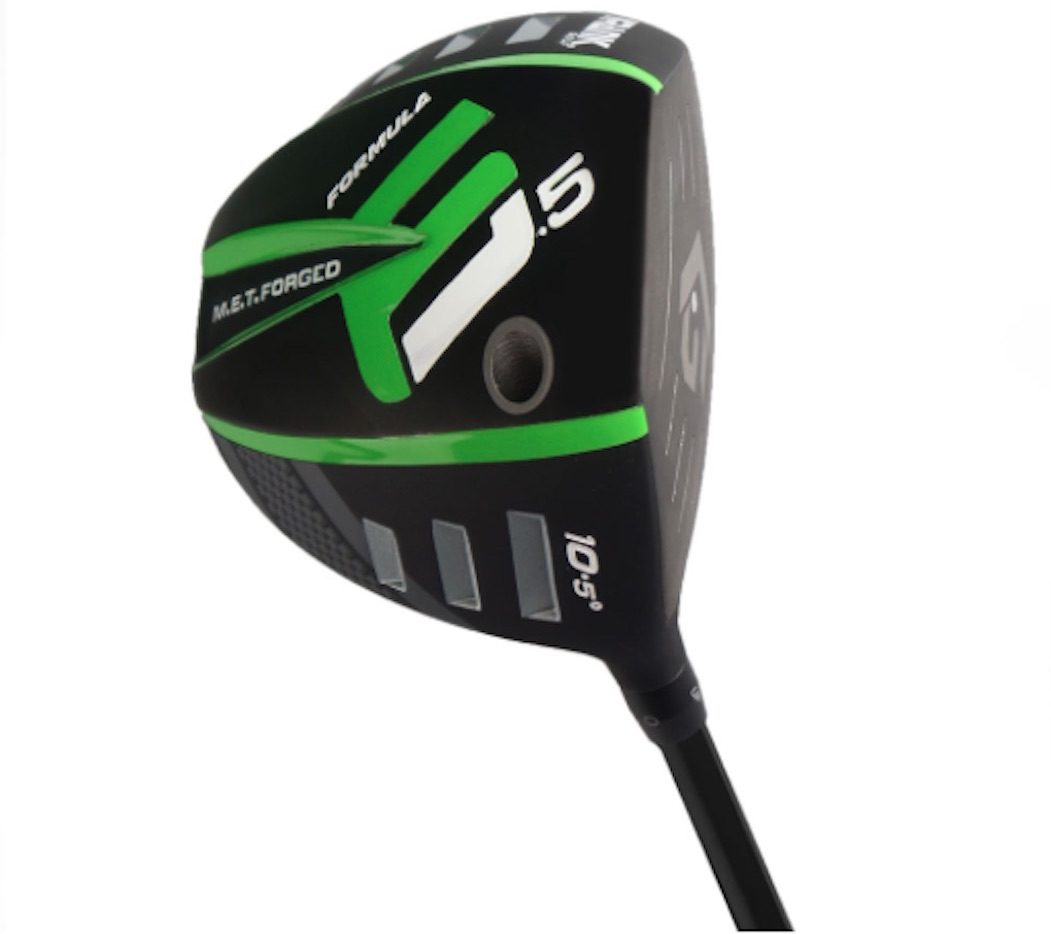 The Formula 6.5 is their latest model, and is the first time the have gone down the adjustable route. One of the problems in the past is making a driver to Krank's specifications, durable for long drive, and make it adjustable. They've no finally figured it out. Each driver can be adjust upto 1.5 degrees of loft either way. With the driver available in 7.5, 9.5, and 10.5 degree models, lofts from as low as 6 degrees! all the way upto 12 degrees are available.
For the full Krank 6.5 review click here
Yonex E-Zone XPG
Yonex quietly makes some amazing golf equipment, without getting the attention of some of the bigger brands. Over the years some of the world best players, including Ryo Ishikawa, Colin Montgomerie and Phil Mickelson have all won on tour using this premium Japanese brand's clubs.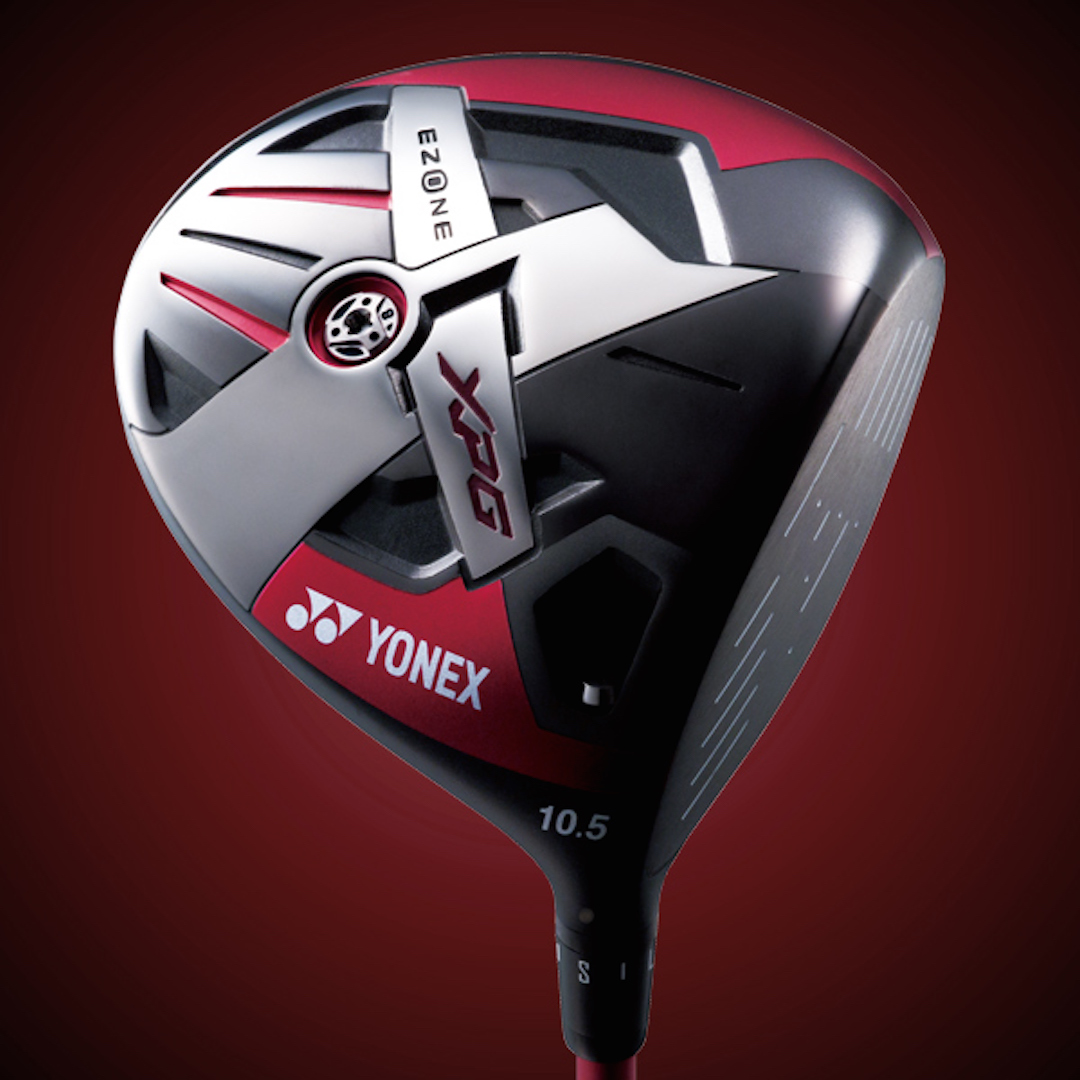 The XPG features an ultra light weight carbon crown that allowed the club designers to save 8 grams of weight that could be used elsewhere in the club head. They put the weight low and deep in the club head to promote a high launch with reduced spin, and extra forgiveness, and ultimately longer distance. An adjustable hosel allows for 3 degrees of loft adjustability, so you can fine tune the head for trajectory.
For the full Yonex XPG review click here
John Daly Vertical Groove
The driver is made by Vertical Groove Golf and has, well, you guessed it, vertical grooves on the club face, the only model of its kind on the market.
Daly has signed a multi-year deal and will serve as a global ambassador for the company, wearing the company's logo on his shirt collar and on his golf bag as he plays on the PGA Tour, PGA Tour Champions and other professional tournaments.
So how does it work? The nontraditional grooves on the Vertical Groove Driver are designed to reduce side spin at impact and help improve accuracy.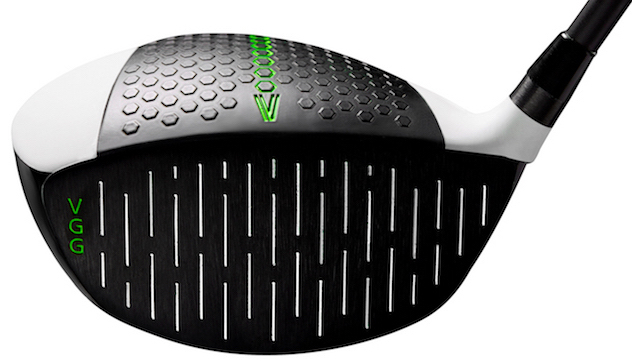 Testing performed by the company reportedly resulted in 40% straighter ball flight on average, and JD tells us he's been hitting way more fairways since putting the driver in his bag.
For the full review click here
Related:
6 Of The Best Drivers For 2017 Part 1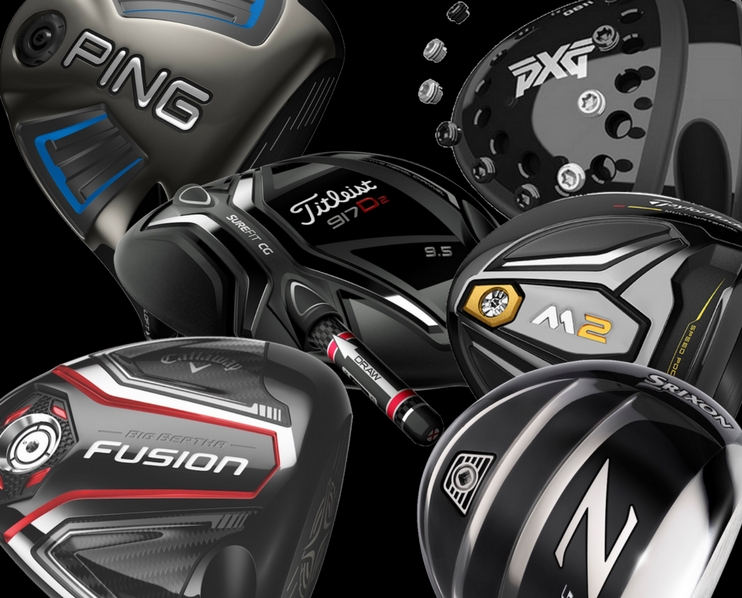 Related:
Exclusive: Beef reviews the new Titleist 917 drivers for GolfPunk