Eds Letter
Feb 27th, 2018
Time's up for mashed potato says Justin Thomas
Amen to that JT!
Words: Tim Southwell Photography: Tim@golfpunkmedia.com
We love a bit of golf rowdiness here at GP. In fact, The Phoenix Open is one of the true highlights of the whole season with its booze-fuelled amphitheatre holding 20,000 bonkers fans at the 16th. But when you get one half-wit...
Let's be honest. The mashed potato brigade are a bunch of clueless half-wits. I mean, what does a potato have to do with a golf tournament anyway?
For 2017 PGA Champion and eventual Honda Classic winner Justin Thomas, things became untenable on Sunday after lone shouts from the crowd sent him over the edge, resulting in a fan being ejected from the grounds after JT complained.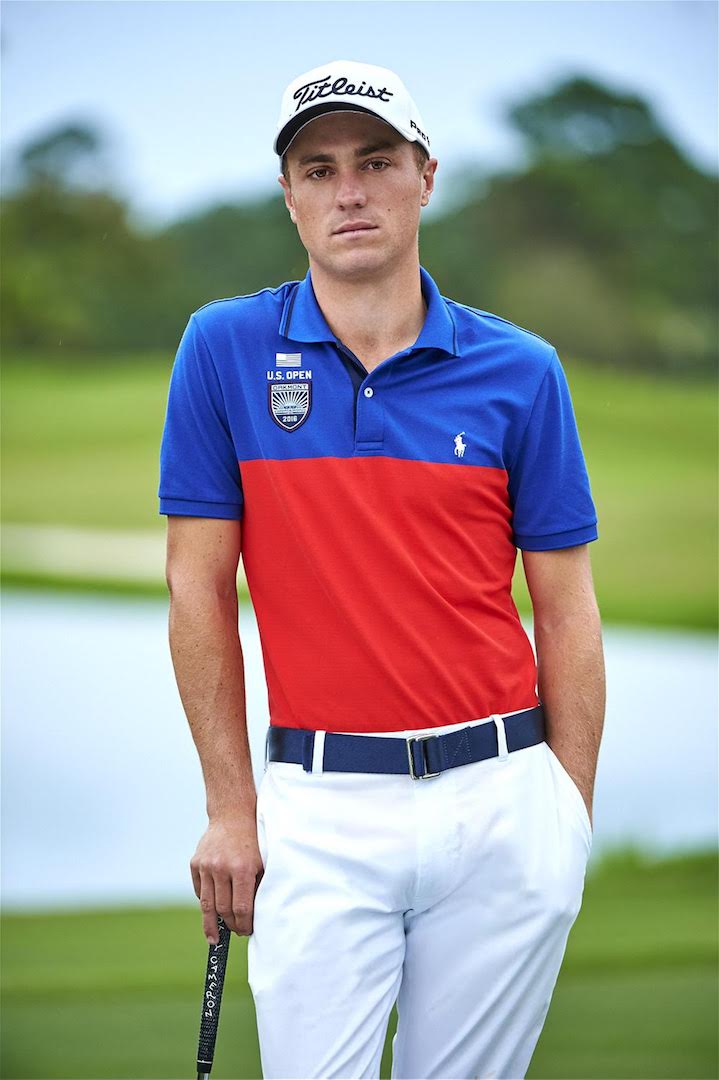 "I was like, OK, I've had enough," Thomas said of the incident that happened around the 16th tee last Sunday.
Amid an enthralling climax to the tournament, the US star was en route from the previous green when he heard a fan yell: "I hope you hit it in the water."
Then after Thomas dispatched a superbly accurate tee shot, the same spectator shouted: "Get in the bunker."
Normally, players will try to block out everything else around them when they are in contention but TV microphones revealed Tomas saying: "Who said that? Was it you? Enjoy your day, you're done."
Thomas now has seven wins in his last 31 starts and has moved up to World Number 3: "I just turned around and asked who it was, and he didn't want to say anything, now that I had actually acknowledged him. So he got to leave a couple of holes early.
"Just because you're standing behind the ropes doesn't mean that you can - I don't care how much I dislike somebody, I'm never going to wish that kind of stuff upon them. I felt it was inappropriate, so he had to go home."
Rory McIlroy went as far as to say that this type of rowdiness can cost a player shots. He was part of the stellar opening round grouping that also included Tiger Woods and Thomas. The excitement around Tiger's return didn't help matters...
"I swear playing in front of all that, he gives up half-a-shot a day on the field," said Rory of the effect it has on Tiger. "It's two shots a tournament he has to give to the field because of all that that goes on."
"I wish people didn't think it was so amusing to yell and all that stuff while we're trying to hit shots and play," added Thomas.
We all know how the Ryder Cup can be and it will be interesting to see how playing the matches in the relatively sophisticated backdrop of Parisienne culture will affect the fans' behaviour. Hopefully, it will be loud, raucous but free from specific-harm-wishing.
At the last Ryder Cup at Hazeltine, the beer tents were doing a roaring trade from early morning. The abuse hurled at Europe's players, mainly Danny Willett (due to his brother's ill-advised social media attacks on the USA team) got louder and more unpleasant as the day wore on and they Stella took a grip.
Willett's brother had labelled the American fans as "pudgy, basement-dwelling irritants stuffed on cookie dough and p***y beer."
It'd be a massive shame if the tours had to introduce some kind of dampening-down measures. I mean, how brilliant was it when the USA and European players whipped up the atmosphere by encouraging roars on the opening tee-shots? That's the kind of stuff golf needs – noise. Just not individuals deliberately barking nonsense in order to get into a player's head.
Related:
GolfPunk Magazine is back! Click here to read FREE!! PLus win a luxury golf break to Mountain Paradise...