You Give Golf A Bad Name
Feb 25th, 2019
Jessica Korda's boyfriend arrested for soliciting prostitution
Former Web.com star snared in massive police operation
Words: Florida Dayton
Former web.com golfer – and long-time boyfriend of LPGA star Jessica Korda – Johnny DelPrete was arrested in Florida on Friday and charged with soliciting prostitution in a massive police operation..
DelPrete, 29 – released the same day on a $2,500.00 bond – was implicated in the same human trafficking sting that implicated Robert Kraft, owner of the New England Patriots.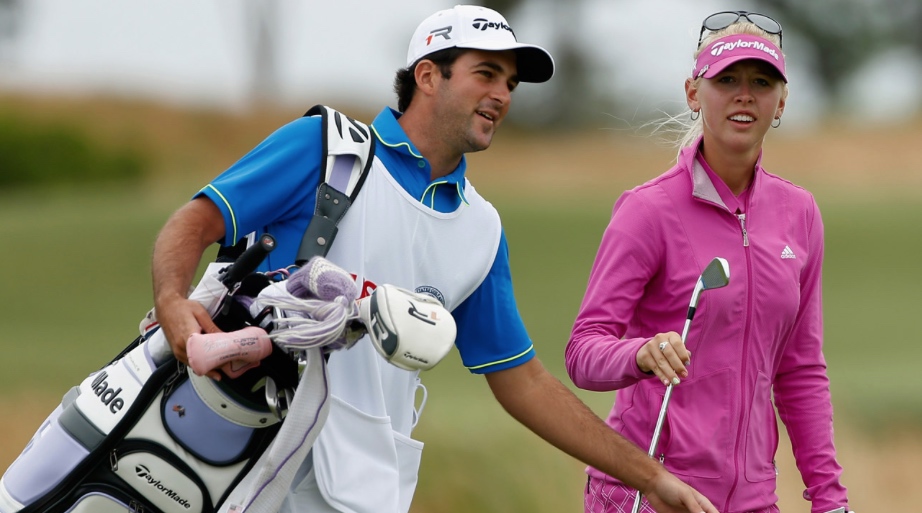 "Hey, doll, you wanna make $30 the hard way?"
DelPrete, who is the longtime boyfriend and one-time caddie of Jessica Korda competed in eight Web.com events over two years, making just one cut. His best finish was a T-59 at the 2012 BMW Charity Pro-Am, where he made $1,800.00.
About 200 people are expected to be charged in the investigation, and Kraft isn't the only high-profile name facing charges. Also implicated in the sting were John Havens, former president and chief operating officer of Citigroup, and John Childs, founder of the private equity firm J.W. Childs Associates.
"There are people down there in that area, I'm told, who say that this story is going to heat up and get a lot worse," ESPN NFL reporter Adam Schefter said on Friday.
"I'm also told that Robert Kraft is not the biggest name involved down there in South Florida."
And Another Thing...