You Give Golf A Bad Name
May 15th, 2018
12 college golfers disqualified after playing from wrong tee
Words: Tim Southwell Photography: Tim@golfpunkmedia.com
12 college golfers were disqualified from a state golf tournament for mistakenly playing from an incorrect tee box. 
In truth, they didn't stand a chance as there was an error on the tournament-issued scorecard at Quail Valley Golf Course in Bank, Ore., which stated that the yardage on the par-3 13th (the players' fourth hole of the day) was 172 yards.

Everyone was playing from the blue tees, but when the players looked at the yardage on the blue tees it was longer than 172 yards, so they moved forward to the red tee which was, in fact, the listed 172-yards.
As reported by OregonLive.com: "The first four groups went with the scorecard and played from the red tee. By the time tournament officials were made aware of scorecard mistake, the first four groups had already finished No. 13. The fifth group and those that followed were made aware of the situation."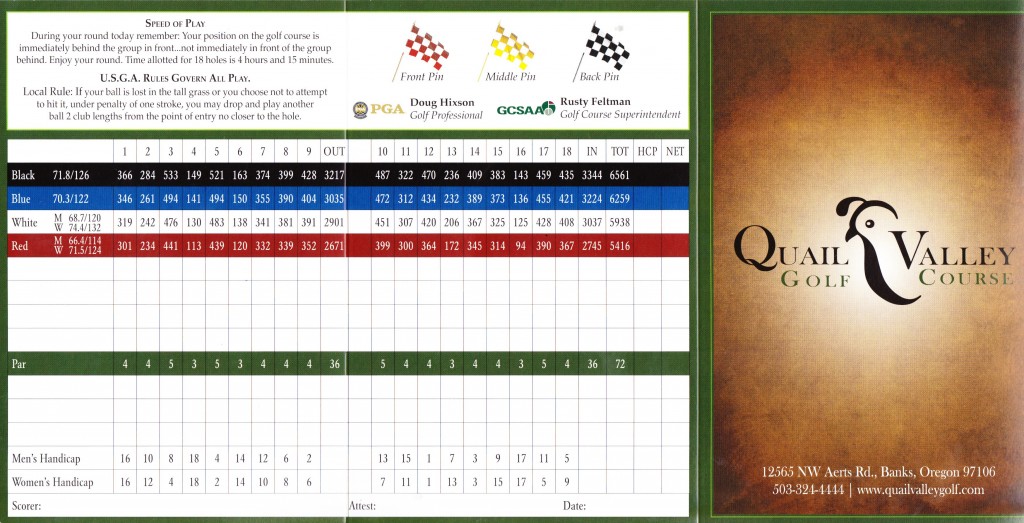 The executive director of the Oregon School Activities Association said that the instruction to play from the blue tees was the "first bullet-point on the rules sheet."
The players who slipped up will be allowed to continue playing in the event, but their scores won't count. 
Related:
GolfPunk Magazine: Read FREE here