USPGA 2017
Aug 9th, 2017
Top 10 Rich Beem headlines
PGA champ turned TV pundit delivers pun-fest
Words: GolfPunk Photography: Getty Images
Here they are. The Top 10 Rich Beem headlines. Yes, we may have too much time on our hands...
10.

GET RICH OR DIE TRYIN'

Tim Finchem puts bounty on Beem's head. Don't know why, mind...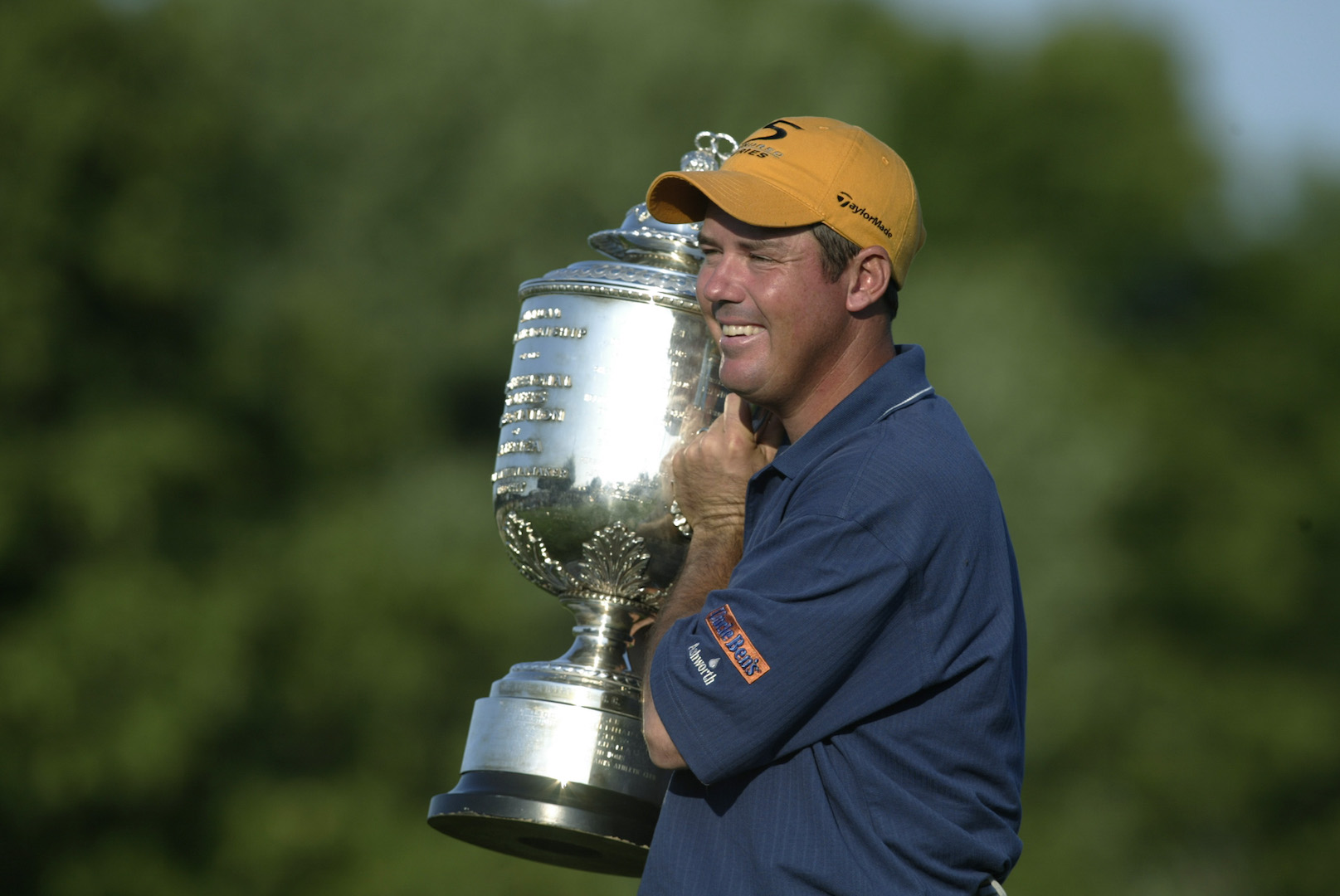 9.

BEEM'S
ON TOAST

Rich eschews cereal in new breakfast plan.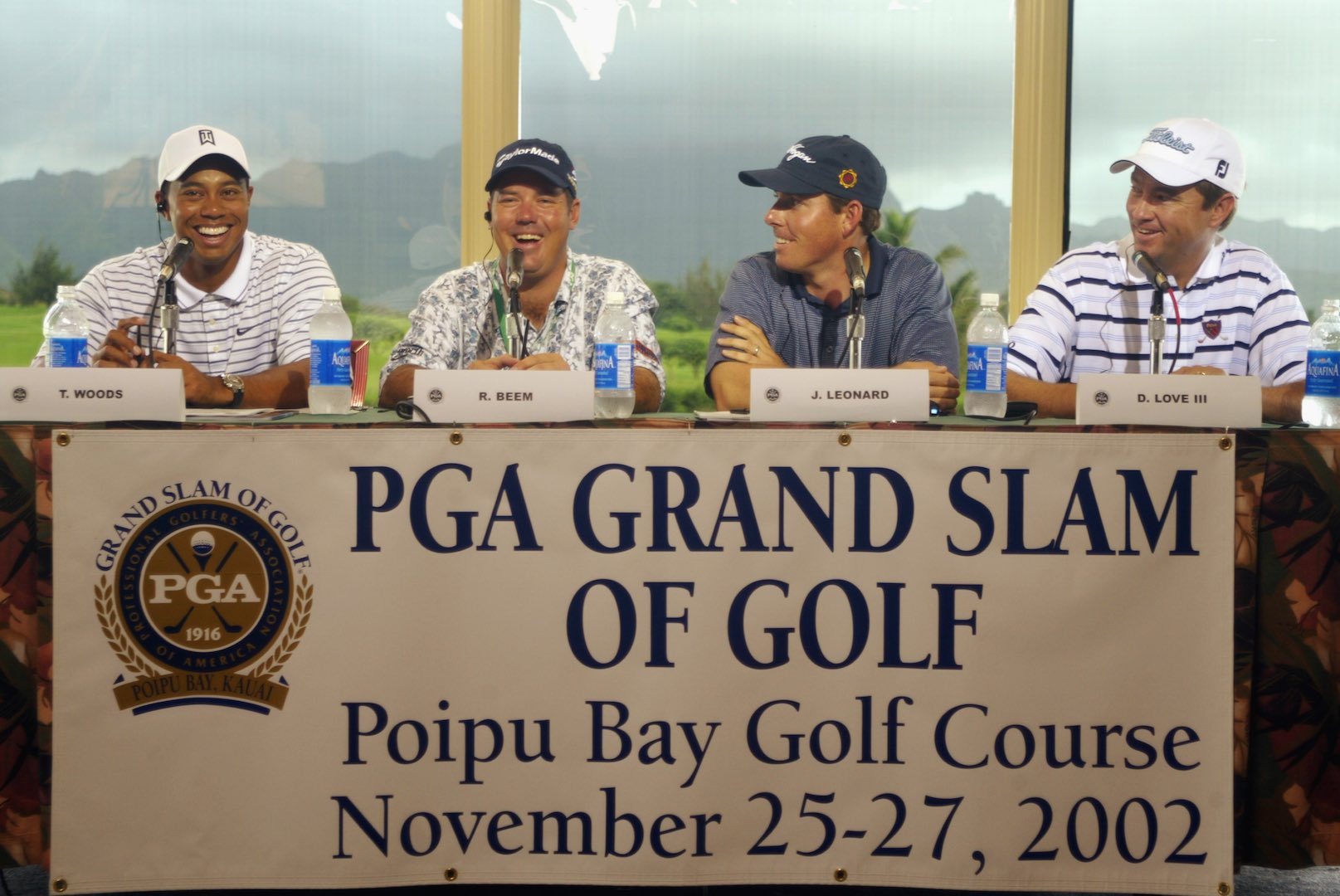 8.

RICH PICKINGS
Beem caught with finger up snout.
7.

SMELLS LIKE BEEM SPIRIT
Confusion over half- drunk whisky tumbler at post-Masters party is finally cleared up.
6.

RICH AND STRANGE
Beem joins forces with Curtis for nationwide tour.
5.

IDLE RICH
Beem incurs wrath of Mrs Beem for failing to unload dishwasher.
4.

LASER BEEM
Rich gets his eyes done at Specsavers.
3.

STRIKE IT RICH!
Beem chastised by playing partners for slow play.
2.

FULL BEEM
Rich enjoys $7.95 all- you-can eat buffet at Hooters.
1.

THE RICH LIST
Beem heads to Wal-Mart with orders from the missus.
Related:
Top 10 Davis Love headlines...