US Open
Jun 19th, 2021
Richard Bland shares lead at Torrey Pines
Englishman's dream year continues as he leads a major
Words: GolfPunk Photography: USGA
Four weeks on from his emotional first European Tour at the Belfry, Richard Bland shares the 2021 U.S. Open Championship lead. It is somewhat unexpected that the 48-year-old would look so at home at Torrey Pines, the bookies who had him at 1,000 to 1 ahead of the event.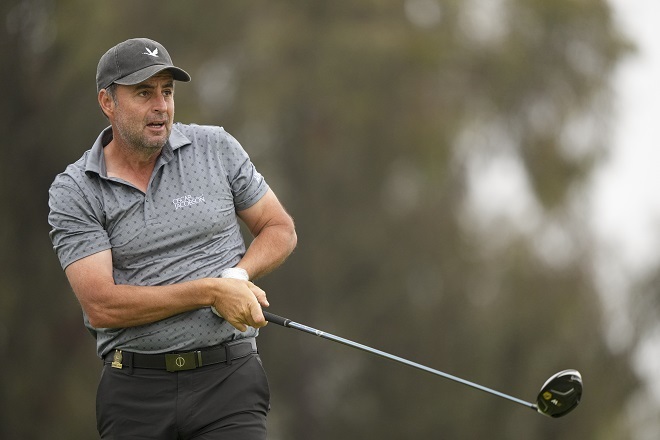 Bland, playing in the event for only the second time, shot a four-under-par 67 to lead on five-under alongside Russell Henley of America. Those looking for omens might take note that Bland sits at number 115 in the world, the same mark Phil Mickelson was on when he took the US PGA Championship last month.
"When I saw the course Monday, yeah, you know what, I thought, I can play around here," said Bland.
"I've been driving the ball well for five, six weeks now, which is the cornerstone if you're going to put a fight up for a U.S. Open."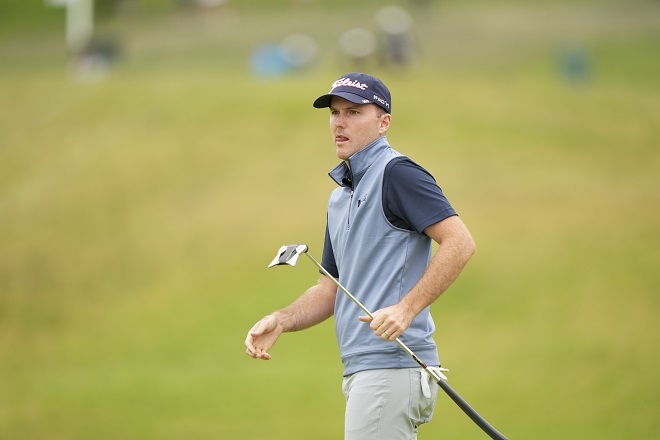 Russell Henley, who shared the overnight lead with Louis Oosthuizen, shot a one-under 70 that included fifteen pars, two birdies and a single bogey. The dropped shot came at his last hole the 9th, where the American three-putted to give up sole ownership of the lead.
"I feel good about my game. I've never been in this position before in a major," said Henly.
"Just feel like I'm going to learn something no matter what happens."
Oosthuizen, who had to return to the course early doors to complete his second round, followed up his first round 67 with a level-par 71 courtesy of a couple of late birdies.
The South African sits one shot back from the leaders on four-under alongside Matthew Wolff, one of the better afternoon finishers carding a three-under 68. Wolff was runner up to Bryson DeChambeau at the 2020 U.S. Open but has been out of sorts since.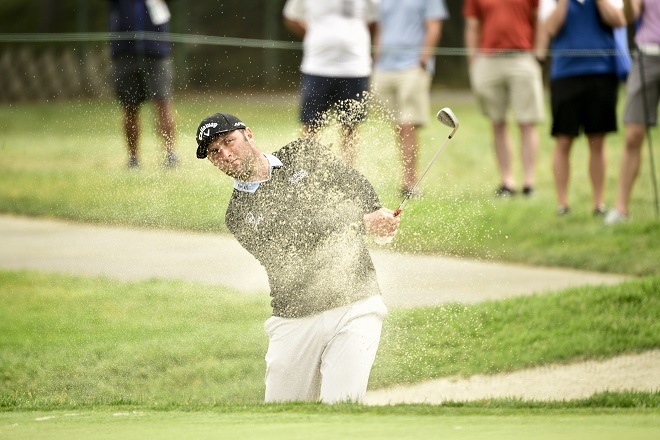 Jon Rahm of Spain, looking to put the disappointment of having to withdraw from the Memorial when leading by six shots behind him, sits just two off the lead following a one-under 70.
Bubba Watson sits alongside Rahm and, has it seems, quietly worked his way up the leaderboard and into contention. Watson carded a four-under 67 and looked very comfortable at Torrey Pines on Friday.
Bryson DeChambeau and Brooks Koepka both finished on level par but sadly, the pairing everyone wanted to see will not happen, well, not in round three anyway.
On day two, DeChambeau and Koepka were players moving in different directions.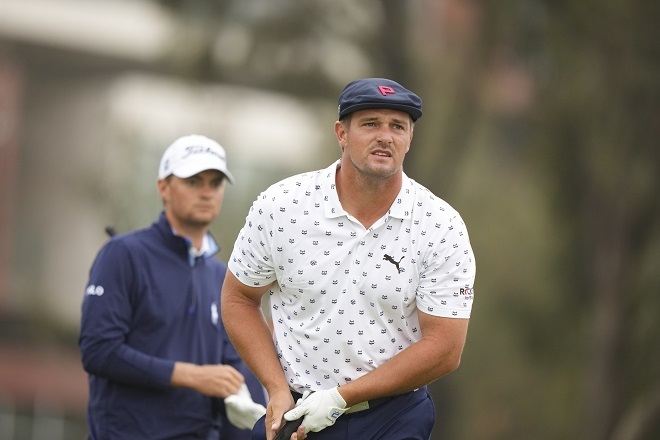 DeChambeau started slowly slipping to four-over following two bogies in his first three holes but the American turned things around with two birdies and an eagle on his ninth hole, the 18th before the turn. His back nine was somewhat up and down but he found a birdie at the last two be round 69.
"Still I feel like I got my C, C-plus game with my irons, and my driving is like B, putting is A," said DeChambeau.
"I'm putting really well. But I feel like if I can clean up my iron play and get a little more comfortable with the irons and the drivers, I'll have a good chance for this weekend."
Koepka really struggled on day two and but for some great scrambling, it could have been a lot worse. Once again he managed to grind out a round when not on song and was reasonably happy with his two-over 73.
"If you're not going to hit the fairway, you're going to struggle. But I hung in there and wasn't too bad, I guess," said the world number ten.
Rory McIlroy was another player struggling on Friday. The man from Northern Ireland started well and at one point two off the lead, but six bogeys in his next ten holes left him in danger of missing the cut before he rallied with two late birdies to ensure he was around for the weekend.
McIlroy will feel he is far from out of contention for his fifth major championship and first for seven years at one-over for the event.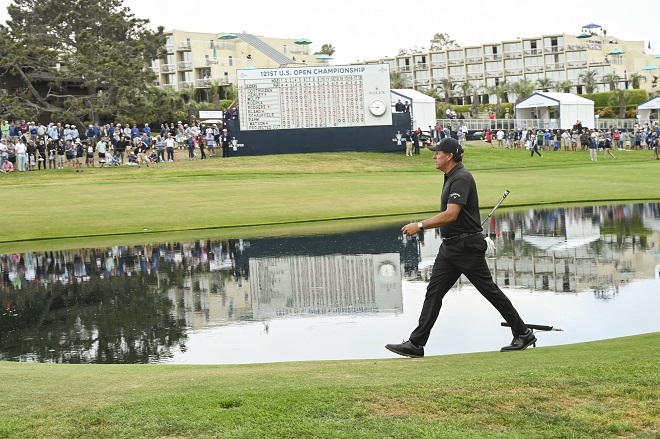 Phil Mickelson's dreams of a first U.S. Open and a career grand slam at the ripe old age of 51 are still alive. The US PGA Champion produced a solid round of 69 that included three birdies and a single dropped shot.
However, Mickelson sits on two-over, seven shots back from the leaders, and will need to produce some fireworks at the weekend.
England's Lee Westwood was round in 72, leaving him on one-over for the event, while Scotland's Robert MacIntyre shot a 73 to finish on two-over.
Englishmen Ian Poulter (71), Tommy Fleetwood (73) and Matt Fitzpatrick (75) all sit on three-over going into the weekend.
TAGS: US Open, 2021, Torrey Pines, Richard Bland, Russell Henley, Jon Rahm, Bryson DeChambeau, Brooks Koepka, Rory McIroy, Phil Mickelson
---
And another thing...