Travel
Jan 27th, 2023
Dom Pedro joins the R&A's Women in Golf Charter
Host of Portugal Masters is first Algarve resort to make commitment
Vilamoura, 27 January 2023: Dom Pedro Hotels & Golf Collection, host venue of the DP World Tour's Portugal Masters, has become the first golf resort in the Algarve to join The R&A's Women in Golf Charter, pledging its long-term commitment to the women's game.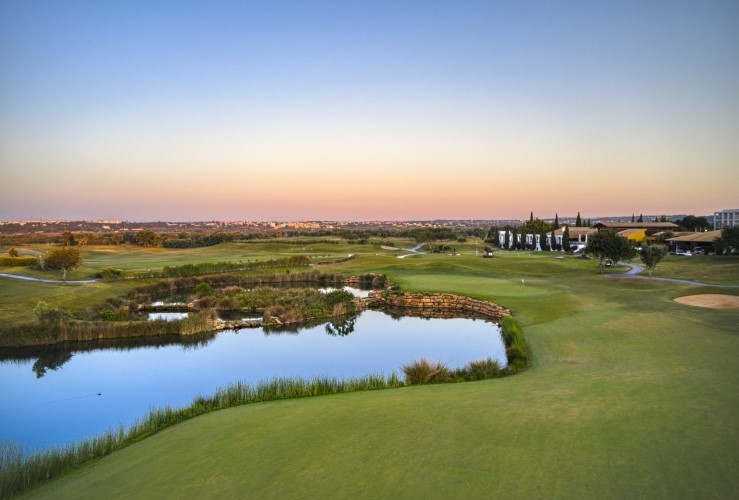 As part of their commitment, the resort has vowed to continue investing in their overall golf facilities and the availability of ladies' golf equipment on-site, as well as the creation of female-specific promotions and packages designed to encourage more women and girls to take up the game. 
Dom Pedro also aims to work closely with the Portuguese Golf Federation, a fellow signatory of the charter, in addition to other organising bodies such as the Portuguese Senior Ladies Golf Association to promote inclusivity and provide female golfers with direct access to golf courses, coaching academies, and events in the Algarve.
For the past 30 years, Dom Pedro has been committed to maintaining a female golf category in every golf tournament held at the resort, with this week's announcement being marked by the hosting of the 30th International Portuguese Senior Ladies Golf Competition. 
The event welcomes 160 female golfers from many different nationalities to experience the resort's incredible golf portfolio that features five incredible courses, each showcasing first-rate conditioning and playability. Set over three days, players are competing in four separate individual categories, as well as a gross team competition, with the action taking place across the Victoria, Old, and Pinhal Courses. 
"The resort has always been at the forefront of progress in the industry and a pioneer for equality. As a leading organisation in the region, we wish to keep moving forward and lead by example. It is our responsibility to provide more women and girls with the opportunity to be part of this game, whether working at the resort as part of our day-to-day operations or providing access to our golf courses. We are excited to be part of this commitment that closely reflects our own values."
"Since Dom Pedro acquired the Vilamoura courses, the importance and leadership of our female colleagues has been crucial, and we are happy to be an organisation that not only promotes but also acts to increase gender diversity within our operations. Golf is not just a business, it is a sport, and our members and junior golfers are largely represented by female golfers."
Pietro Dal Fabbro, Chief Executive Officer
The resort is renowned for hosting a series of international amateur events every year. Earlier this month, it hosted the Dom Pedro International Classic, an event that saw golfers from across the world spend seven nights at the four-star Dom Pedro Vilamoura Hotel; playing four rounds of competitive golf across the property, with prizes awarded for male and female categories, including individual and team competitions.
Dom Pedro's variety of golf courses and warm climate all year round often makes it an ideal destination for golfers looking for a getaway during the winter months. Renowned for its overall hospitality, service and attention-to-detail, both on and off the courses, the resort was also recently named #10 in the Top 100 Resorts in Continental Europe for 2023.
To find out more about Dom Pedro Hotels & Golf Collection, go to:
www.dompedrogolf.com
TAGS: Travel, Dom Pedro, Golf Algarve, R&A, 2023
---
And another thing...