Travel
Jun 7th, 2016
Viva Las Colinas
Golfing mecca found...
Words: Tim Southwell
You know you're playing on truly the finest golf course in the world when, on a brand new track (paired with the club professional), you've gone double (obvs), birdie (crikey!), double (more like it), par, par, par (hang on a minute....).
Especially when you play off 14. Three months without swinging the wrenches had lead me to think that this trip to Las Colinas would not yield any decent golf. Not on my part, anyway.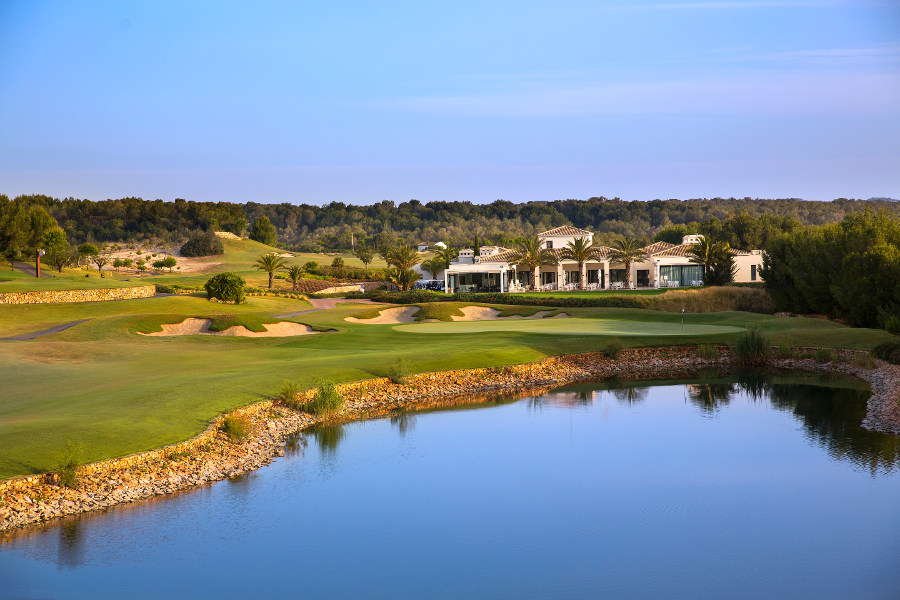 Quite frankly, I was happy to come along, see the sights, drink some nice wine with Denise Van Outen (Las Colinas ambassador dont'cha know & of course, GolfPunk Roving Reporter), and then have a bird of prey come flying at me from 100 yards (there is a must visit falconry at Las Colinas full of ravenous, large-winged-birds).
But golf? Not played for ages, mate. Probably going to be quite rusty etc etc. Except that I was clearly born to play this course. And if I'd been brought up here in the first place, I would almost certainly have ended up better than Tiger Woods. Still, what can you do.
Las Colinas golf course par 71 (4,701m-6,376m) was designed by the renowned American course architect Cabell B. Robinson, disciple of Robert Trent Jones, (think Finca Cortesin, Sotogrande) and, given my glorious opening few holes (apart from the doubles – spawned by rusty putting, honest, your honour), it is clearly the one and only golf course in the world that really provides a fair but stern test of a golfer's mettle.
Set in a valley surrounded by hills and blending into the Mediterranean landscape, Las Colinas (opened 2010) is an intimate and rewarding golf course. Wide fairways combine with light rough – that would count for tees at my course – mean your day isn't over by the time you've hit your first errant tee shot. 
But don't let that fool you. Whilst there is plenty of encouragement from the tee, once you face up to your approach shot you realise that the greens are fiendishly designed, with menacingly tight fronts, massive undulations and steep, unforgiving drop off areas a la Augusta.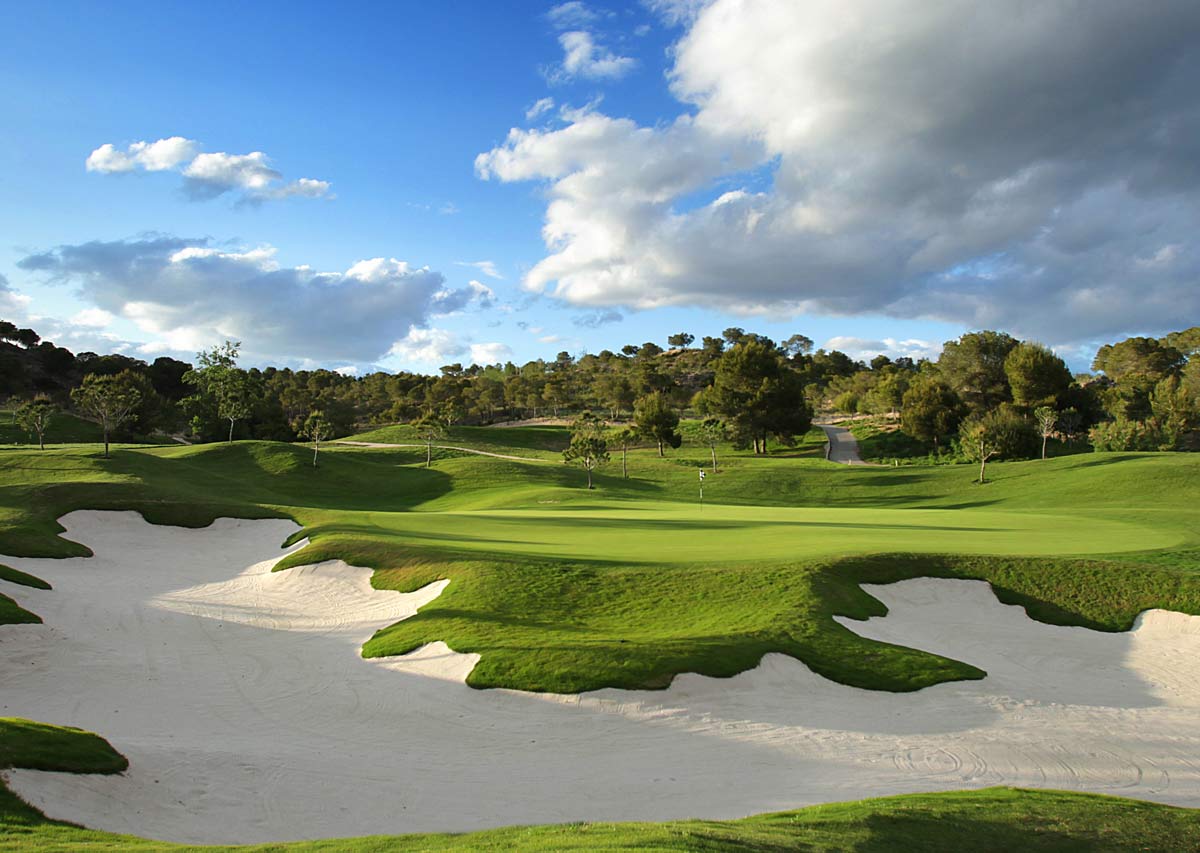 But when you're 5 over after 9 and beginning to think you might accidentally break 80 for the first time in three years, those greens have no fear. Especially when you can't seem to hit a bad shot even when you do. I hit two drives right that any other time you'd be looking at double. Both times I found my ball no problem and had a shot in.
It's not often that golf gives you an easy ride but this was one time I had no recourse to think that the golf gods properly had it in for me. I clearly owe everything to Cabell B. Robinson, so Cabbo, what's the caper with this place?
"Without a doubt, Las Colinas Golf & Country Club is an exceptional project," says Robinson. "The holes on the golf course in this splendid place run across the valley. A unique aspect of the project is that the valley and consequently, the golf course, runs between hills which are high enough to give it privacy and isolate it from its surroundings, which is not possible at other courses in the area.
"Moreover, unlike the usual landscape in the area – large, generally arid, plains – the special landscape of Las Colinas Golf & Country Club and the rich Mediterranean vegetation surrounding the course, give the development a beauty intrinsic to the spot that we have tried to preserve.
"Thus, the plants we have added to adorn the course are indigenous, because my ultimate goal as a landscape architect has been for the course to look like an integrated part of the existing landscape. For this reason alone, Las Colinas is a really exceptional development in the area."
Word up, Robbo. After shooting 82, you've got my vote.
There are some amazing villas and apartments already built in this up and coming resort. Whatever your taste, you can pretty much find a villa with your name on it, from the avant-garde to the minimalist, from the cool to the cosy.
After you've soared through the back 9 (another birdie!!!) in slightly more shots than your career front 9, the glorious clubhouse awaits. Designed by Pepe Leal (very fancy dude, courted by all the posh interiors mags), the clubhouse features a UNik Cafe bar and terrace which is open all day and night, plus the only Enso sushi restaurant in a clubhouse we know about and a really nice terrace area.
Perhaps the best thing about Las Colinas though is the Beach Club, situated a five minute drive from the resort. This place has got Rat Pack, cocktails, and chill-factor-infinity written all over it.
Other amenities at Las Colinas include a kids play area, nature trail, padel & tennis courts, swimming pools and the International School of Falconry, at which you can have the pleasure of mixing it with vultures, hawks and eagles.
You can even take one of them for a walk on your arm if you like. And if that's the only birdie you encounter all week, well, nyaaah nyaaah, I got two in one round! (Take pity on me, it's never happened before).
Las Colinas is definitely positioning itself as a luxury end resort, and is attracting villa purchases from all round the world. Stay and play in luxury villa or apartment, including two rounds of golf, from €95pppn. Or you could just cut out the middle man and buy an apartment from €250,000 or one of the sumptuous villas on sale from €490,000.
While you're here you might even bump into our very own Denise Van Outen, if you're lucky. DVO has chosen Las Colinas Golf & Country Club to be her Spanish base as she sets out to break 100, though we're not making her schedule available for general consumption because that would just be crazy.
See you on the 2nd. Or the 15th. Totally up to you... By the way, did I mention....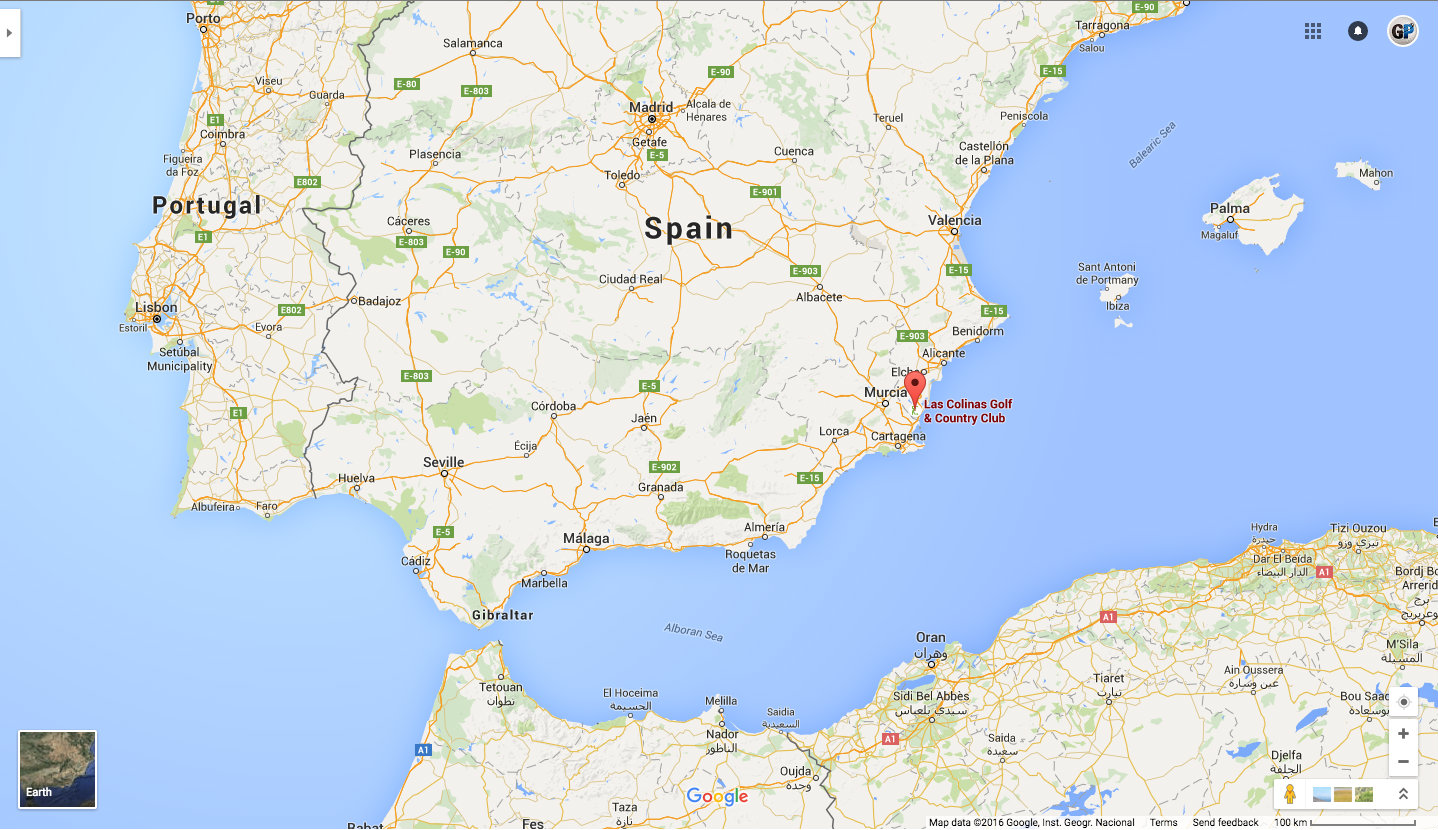 Nearest airports are Alicante or Murcia
For more information on Las Colinas
Gallery
Related:
Corking Denise Van Outen Las Colinas Photo Shoot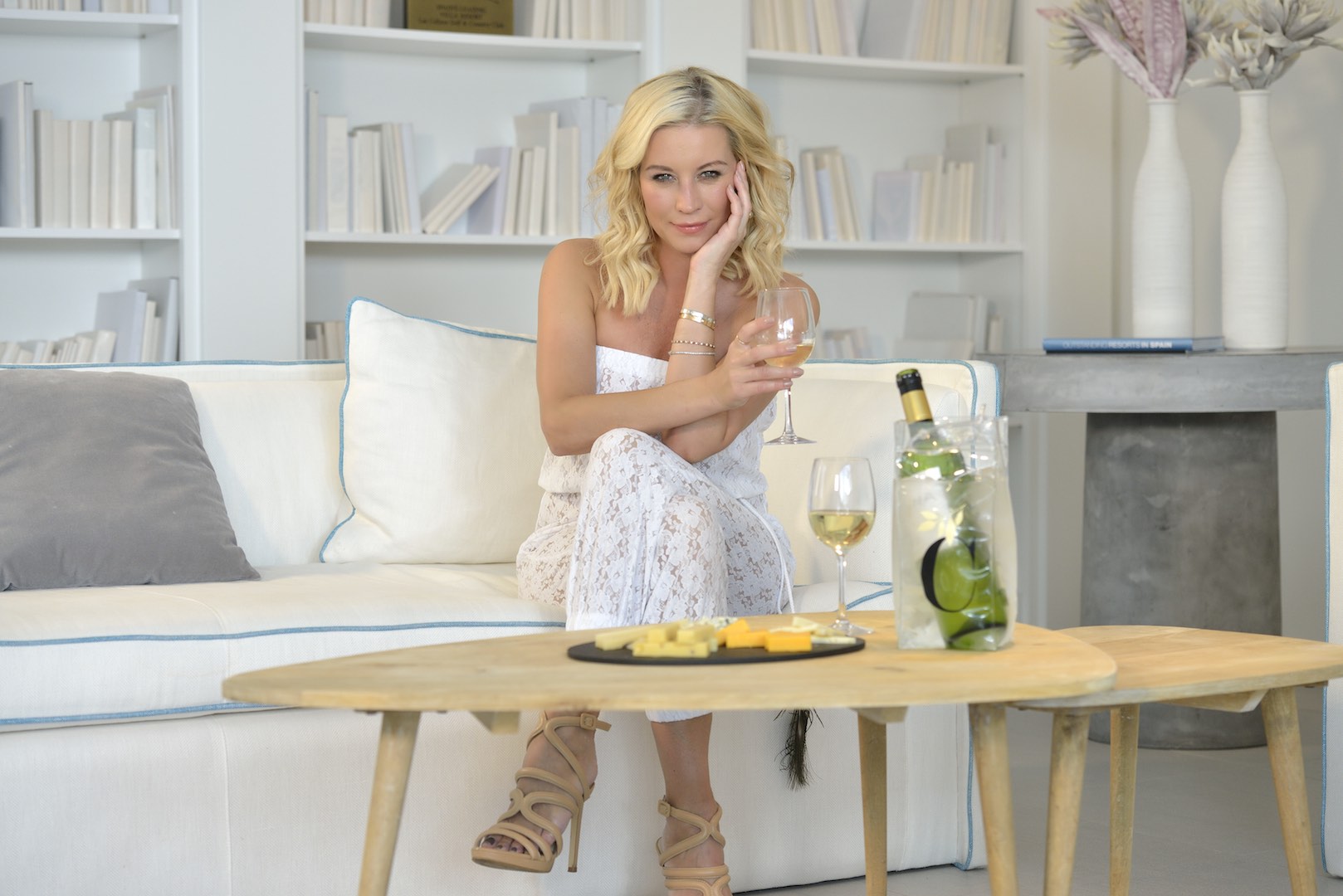 Special thanks to Brimful (Of Asher)