Travel
Apr 16th, 2018
Top 5 Remotest Golf Courses in the UK
Get away from the Maddening Crowds
Words: John Dean
Sometimes it's important to get away from the maddening crowds. So we thought it was time we looked at the remotest courses in Britain, where you can properly get away and turn the noise down.
We have gone North, South, East and West to find the best remote golf courses in the UK, and thrown in a couple of old favourites as well. We meant to write about the Top 5, but a couple more just could not be ignored. Here's our Top 7! 
1. Fair Isle:
This is a properly remote course, as Fair Isle is half way between mainland Shetlands and the Orkneys, and is officially the most remote inhabited island in Great Britain.
Fair Isle was the site of a famous lighthouse, and the lighthouse men were all keen golfers, so they built a golf course: of course.
https://www.youtube.com/watch?v=cJH-1Borth4
2. Whalsay Golf Club:
This 18-hole Par 71 course is located at the northernmost point on the small island of Whalsay, in the Shetland Islands, Scotland. Set in a unique location and bordered by the sea on both sides, it is surrounded by spectacular coastal scenery, which in itself gives host to an abundance of wildlife.
They believe that the combination of the tranquil surroundings coupled with the treacherous golfing challenges make Whalsay Golf Course truly one of a kind.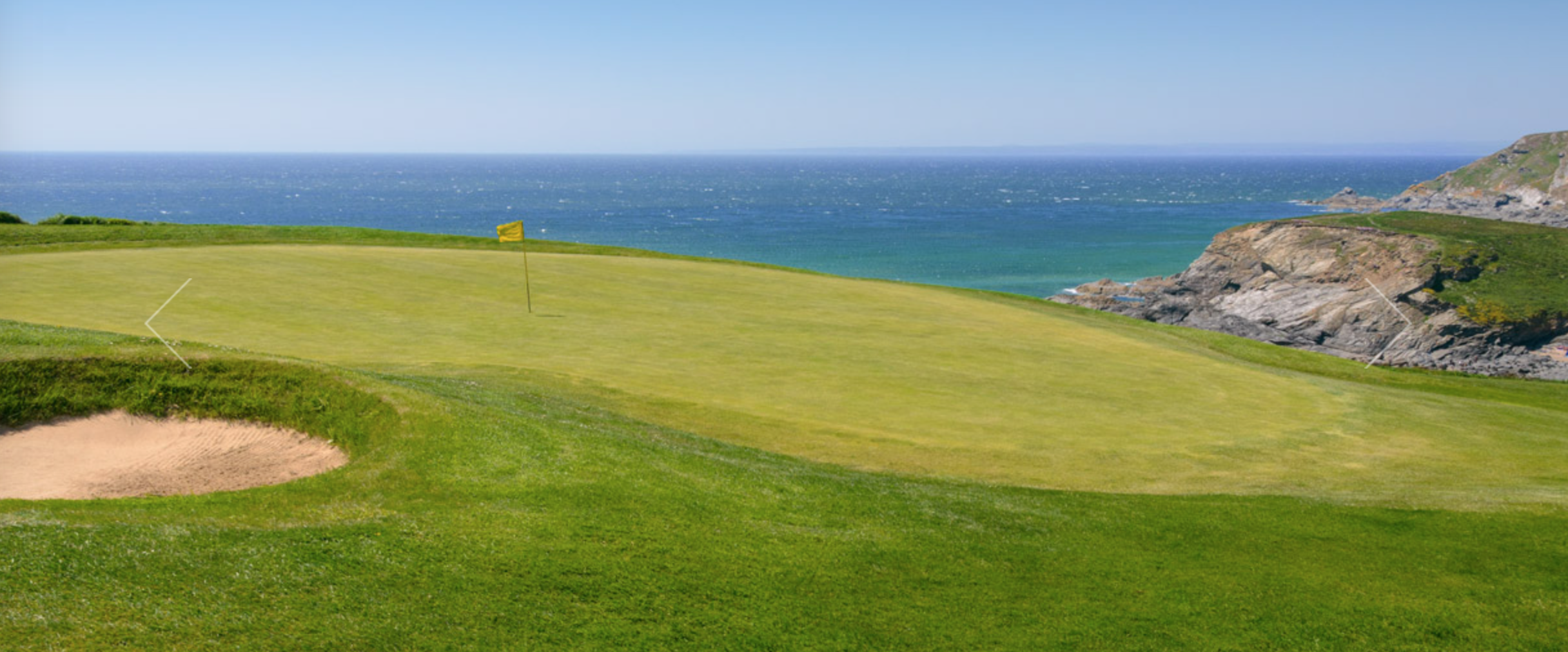 3. Machrihanish Golf Club: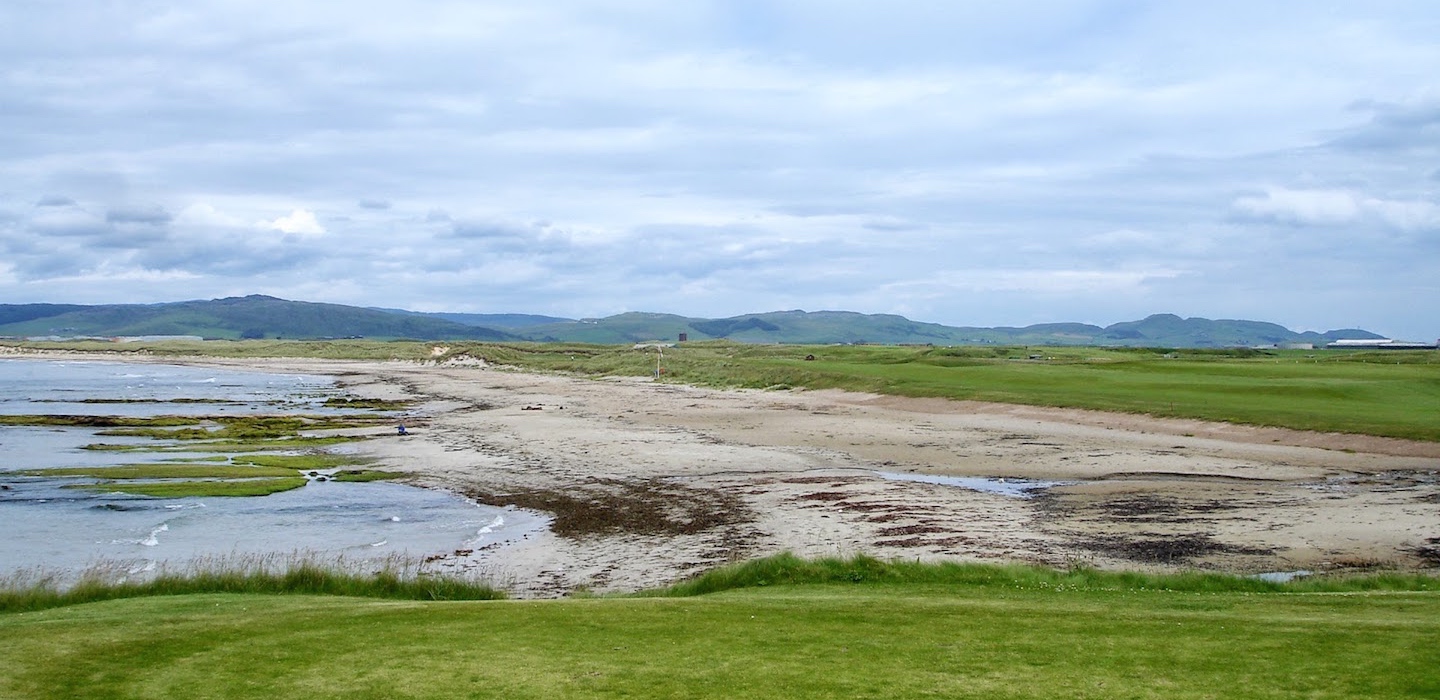 This is a personal favourite, and is renowned for its opening hole, where you have to drive across the beach to make the fairway.
There's also the newer Machrihanish Dunes, so the long drive to the Mull of Kintyre can be rewarded by the opportunity to play two great courses.
This is a great place to satisfy your need for links golf.
4. The Machrie – Islay
This gets on the list, as it is a personal favourite, and can be played in tandem with Machrihanish and Machrihanish Dunes – with a bit of a boat ride required in between.
You will love Islay. Everyone is super chilled out, and people wave to you as they drive by.
And as well as a great golf course, there is the opportunity to visit the distilleries of Laphroaig, Lagavulan, Bowmore, and Ardbeg, amongst others.
This is whisky and golf heaven, which totally floats my boat, although the Editor has yet to buy into the whole whisky thing. I am working on him.
5. Mullion Golf Course:
Mullion Golf Course is on the cliffs of the Lizard Peninsula, and is officially the most southerly golf course in Great Britain.
The course was founded in 1895 as a nine-hole course, but was then lengthened to an 18 hole, 6053 yard, Par 70.
The course is famed for its 11th hole, where you tee off on the cliff edge.
6. Gorleston Golf Club:
Gorleston Golf Club was founded in 1906 and is famous for being the most Easterly course in the British Isles.
The club is steeped in history and tradition and is widely regarded as one of the best private members clubs in Norfolk with over 34,000 rounds played by members, visitors & societies each year. 
The course is situated on the dramatic coastal cliffs of Gorleston and sprawls across an intriguing mix of cliff top links and peaceful parkland.
7. Barrie Golf Club:
We've been writing about Barrie recently, as it is officially the most westerly golf course in the British Isles. But it only has 15 members at the moment, and is trying to raise £35,000 for a new clubhouse.