Travel
Mar 5th, 2017
Thurlestone Golf Club - You Little Beauty!
A bit of Devon linksola
Words: John Dean Photography: John Dean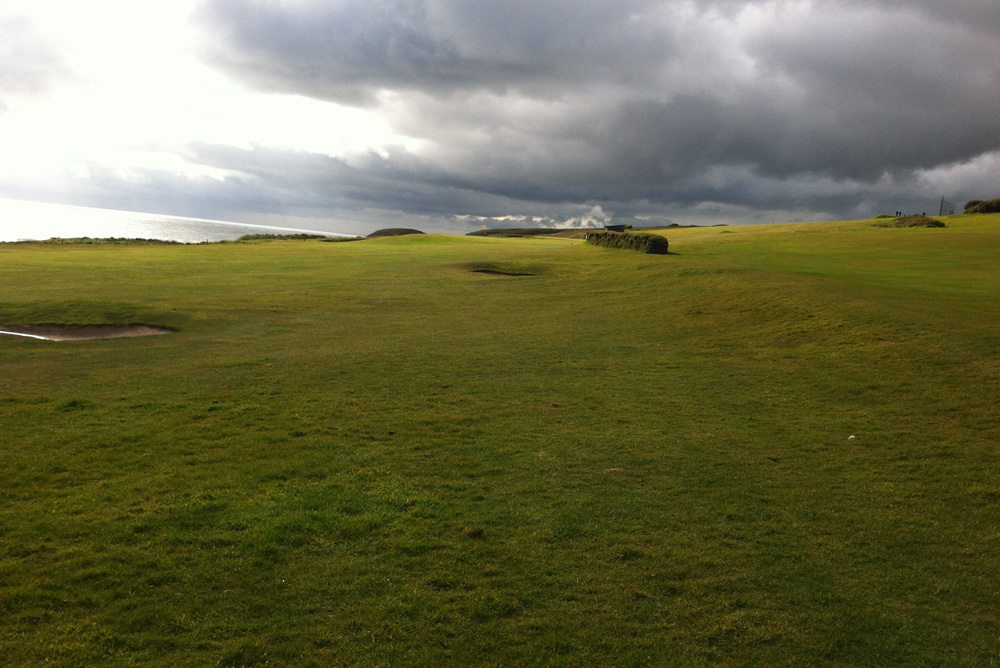 Thurlestone Golf Course is set in an 'Area of Outstanding Natural Beauty.' And we're talking about the 'walk around with your mouth slightly open, nobody can argue with that' type of beauty.
The course is a peculiar mix of links and cliff top golf, set against panoramic views out to one of the best surf beaches in the South West from where you can see the actual, monumental pierced or "thirled" stone, Thurlestone Rock itself.
The first immediately grabs your attention. A short par 4 that looks suspiciously like a long par 3, it'll lull you into a false sense of security. As you whip out the big dog and dream of a birdie start you'll soon learn it's a little trickier than that. The raised green and two strategic bunkers can easily transform this gimme start into a scorecard car crash.
The front nine maintains a links feel throughout, and it's a joy to play. It's pretty forgiving, and not too long, so if the wind isn't blowing a gale then you really have a chance to make a decent score. From the sixth the course starts making its way up the cliff top, and you peak at the 12th where you are rewarded with wonderful views of Burgh Island, and its remarkable art deco hotel.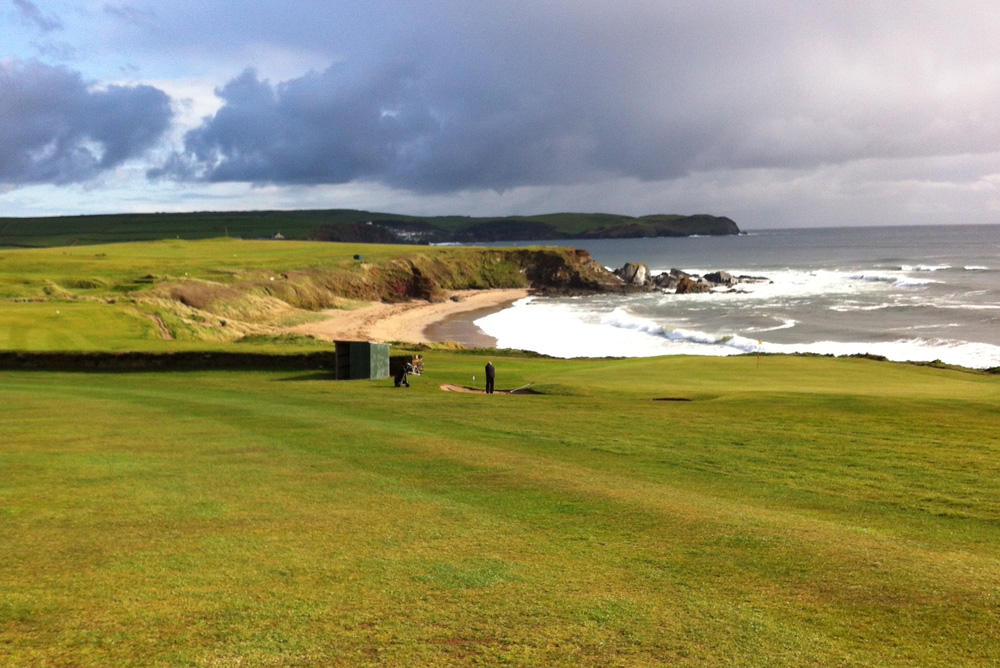 This is no ordinary seaside hotel. For a start if you want to get to it you have to take a peculiar sea-tractor, which crosses the 250-metre stretch of sands that separates the island from the mainland.
Built in 1930, and restored in 2006, the Burgh Island Hotel offers you entry into a completely different world and another time. It has close ties with Agatha Christie, and it was her inspiration for 'And Then There Were None' and the Hercule Poirot mystery 'Evil Under the Sun.' And for fans of contemporary TV landmarks it was also used as the location for GMTV's Inch Loss Island slimming feature in 2008.
A pedant may tell you the back nine is not quite as rewarding as the front nine, but there's absolutely nothing that's not to like about this course and its stunning setting. The closest thing to a blot on its scorecard is the wire net cages you designed to stop balls raining down on the beautifully manicured gardens of the grand holiday homes to the left of the 18th. Not because it impedes your view but because you'll be a little gutted you don't live there.
You can imagine it was erected because of tensions between residents and golfers and if the fairway bunker that has now been placed behind the white out of bounds sticks is anything to go by the residents have the upper hand. But after a round on Thurlestone GC you'll soon learn there are no losers here.
Where Is It?
Address: Thurlestone Golf Club, 
Thurlestone, 
Kingsbridge, 
Devon, TQ7 3NZ.
Email: info@thurlestonegolfclub.co.uk
http://www.thurlestonegolfclub.co.uk
Details: 18 holes, Par 71, 6182 Yards
Where To Stay
The Sun Bay Hotel, Hope Cove TQ7 3HH

Telephone: 01548 561371
www.sunbayhotel-hopecove.co.uk
Stay here and get 20% off green fees at Thurlestone and 25% off at Dartmouth golf club.
Where To Eat:
Annabelle's Kitchen in Dartmouth, 24 S Embankment, Dartmouth, Devon TQ6 9BB
Email: info@annabelleskitchen.co.uk
Tel: 01803 833540
http://www.annabelleskitchen.co.uk
An excellent modern British restaurant.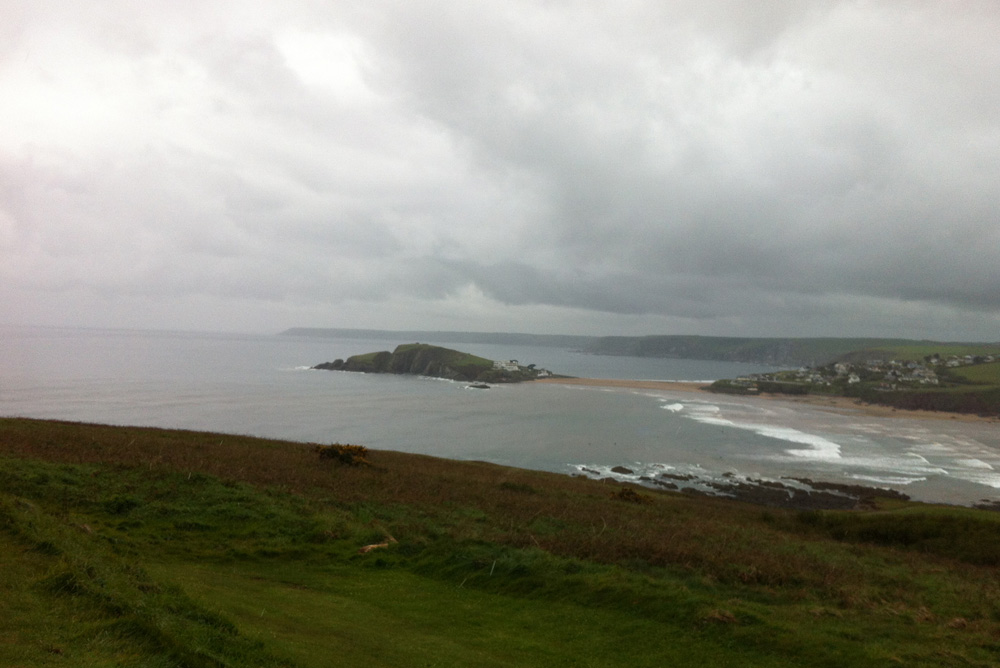 TAGS: Devon Golf, Burgh Island, Bilberry Bay Golf Devon, Travel, 2017, Golf Course, Golf Courses, England Golf, Lifestyle, You Little Beauty, UK and Ireland