Travel
Apr 15th, 2016
The Loop – Tom Doak's amazing reversible golf course
This has to be the future of golf course design
Words: Tim Southwell
How to make the absolute most of your golf course – make it playable from two completely different directions, that's how.
Legendary course architect Tom Doak (think Pacific Dunes and Cape Kidnappers) has designed The Loop at Forest Dunes in Michigan in such an ingenious way that the course is reversible, meaning that the course will play clockwise one day and anti-clockwise the following day.  Confused? 
"I think it will be pretty self-explanatory once people play it," says Doak. "They will see that it's really two different courses over the same ground. But we won't really have feedback on how cool everyone thinks that is until they start playing it this summer."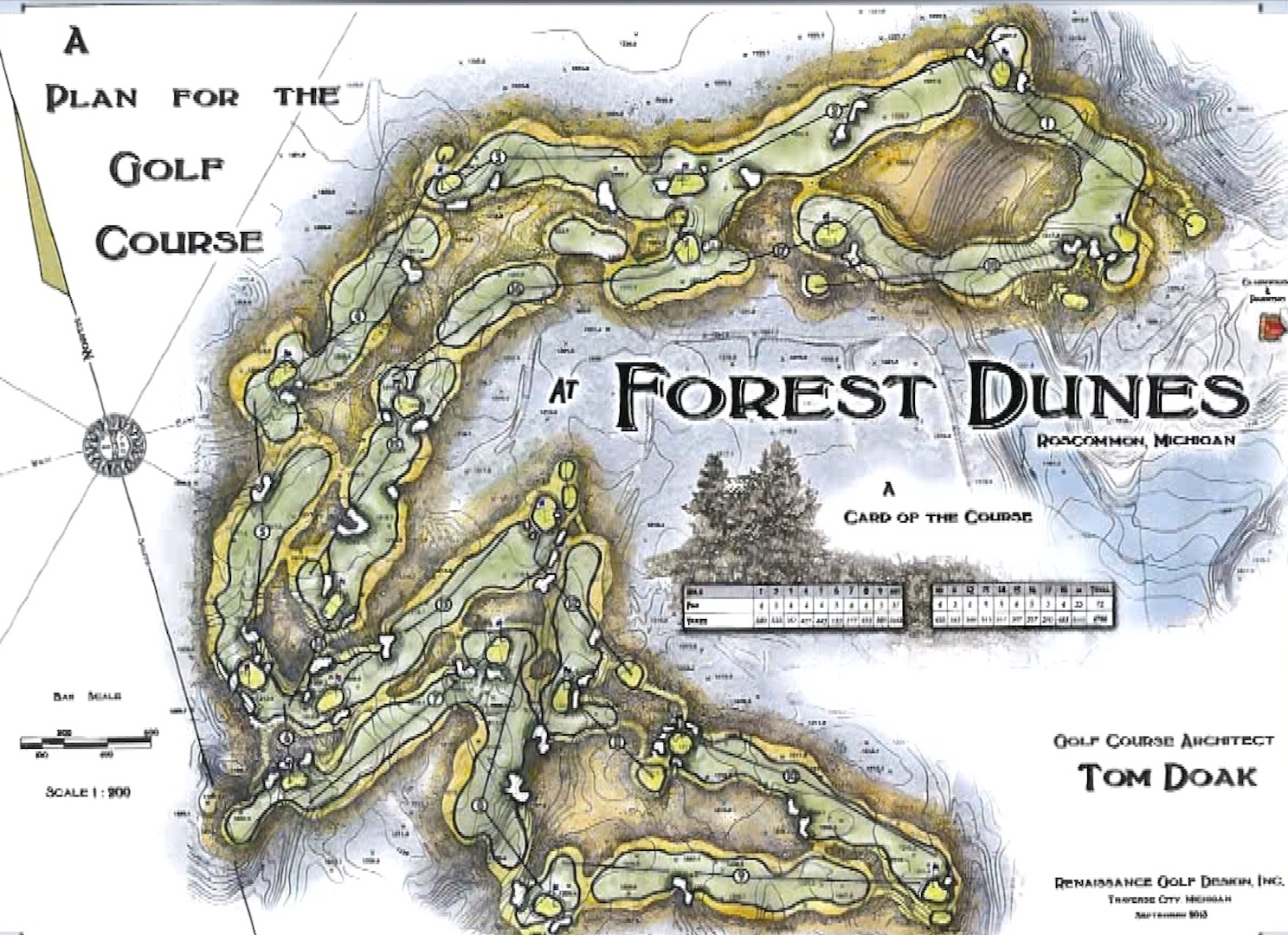 What you'll typically be faced with is a hole which is a short par three one day and a dog-leg par four the next. When you're playing the par four version the green is shaped long and narrow to receive your shot with bunkers left and right, when you play the par three it's tighter to hit with the bunkers front and back of the green to catch out errant tee shots. Genius.
To create such a layout, Doak needed a unique type of land, relatively flat with a very large acreage. Luckily for Doak, he was asked to come up with something to 'wow' Forest Dunes owner Lew Thompson, a trucking magnate.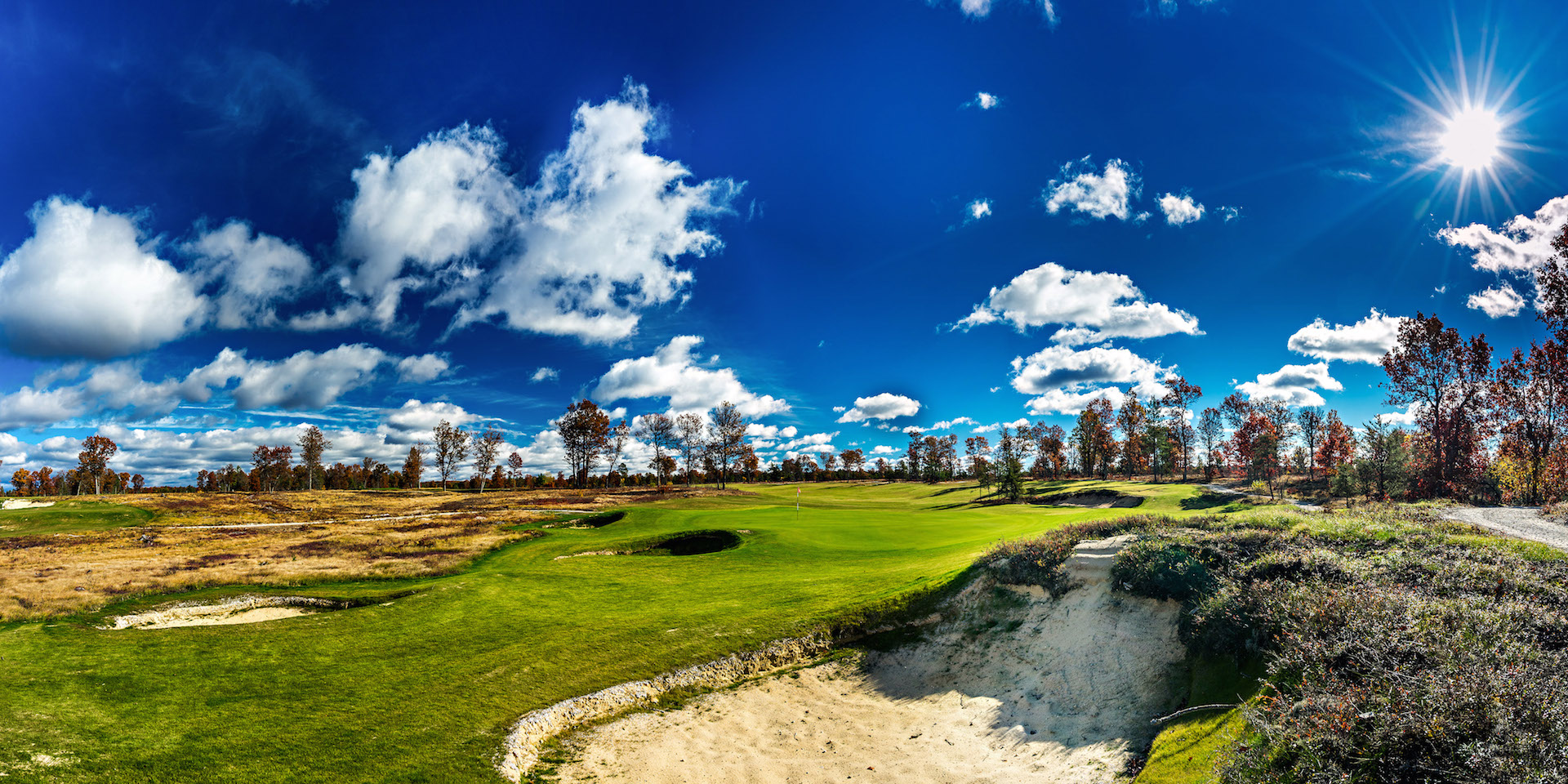 The new project is on land adjacent to the existing Forest Dunes course, on a densely wooded 500-acre plot. If you've ever had the pleasure of playing the incredible Streamsong Blue, another of Doak's masterpieces just outside Orlando (we haven't... yet!), you'll be in for something similar at The Loop. With a dash of Pinehurst thrown in.
"Most people I've talked to are fascinated by the concept (We certainly are! – Ed), but I think many are also skeptical of whether it will really work." says Doak.
"I read a book by English architect Tom Simpson when I was in high school," said Tom. "And he'd done similar things, building three or four hole courses for wealthy people in the UK on their estates, and he doodled around with making them reversible for greater variety. It just struck me as fascinating, and something I'd like to try if the right opportunity came along.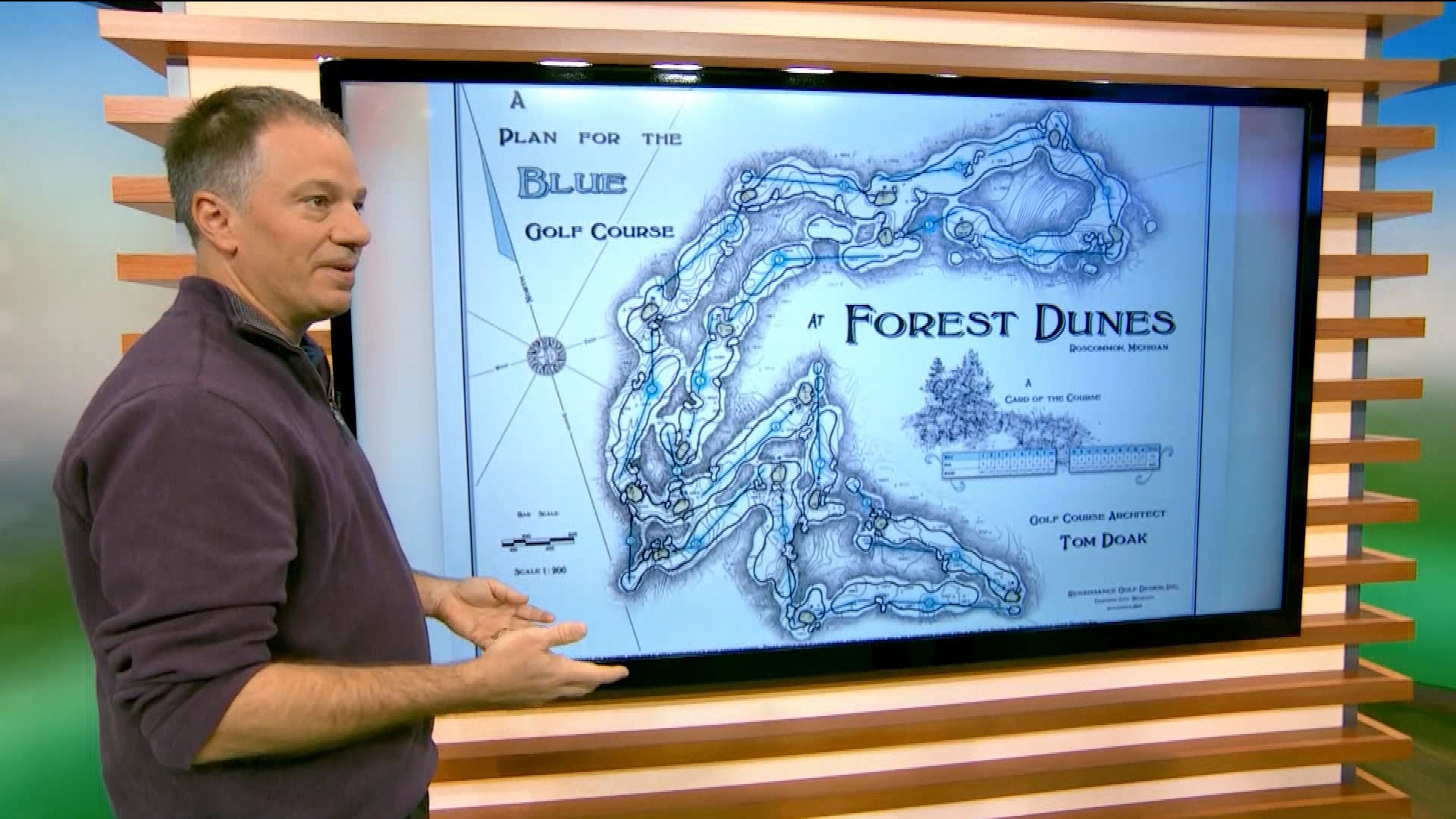 "If the land was too hilly, there would inevitably be a lot of blind holes going one way or the other," says Doak, who went about creating the clockwise holes while his lead associate, Brian Slawnik, concentrated on the anti-clockwise tracks. "If it was too wooded, certain trees would get in the way."
"Everyone is afraid to fail," said Doak. "I hope this course will be the impetus for other architects and developers to follow their hearts, and do something different that they've been thinking about."
The Loop will open in June and cost $149 to play (after an initial $99 introductory period). It will play at about 6,800 yards — in both directions — with a par of 70. It will be walking only. 
I've got a good mind to start walking there right now myself.
TAGS: Lifestyle, Tom Doak, Golf Course Design, Travel, 2016