Travel
Apr 18th, 2018
GolfPunk checks out Islay House
Home away from home in glorious Islay
Words: GolfPunk Photography: James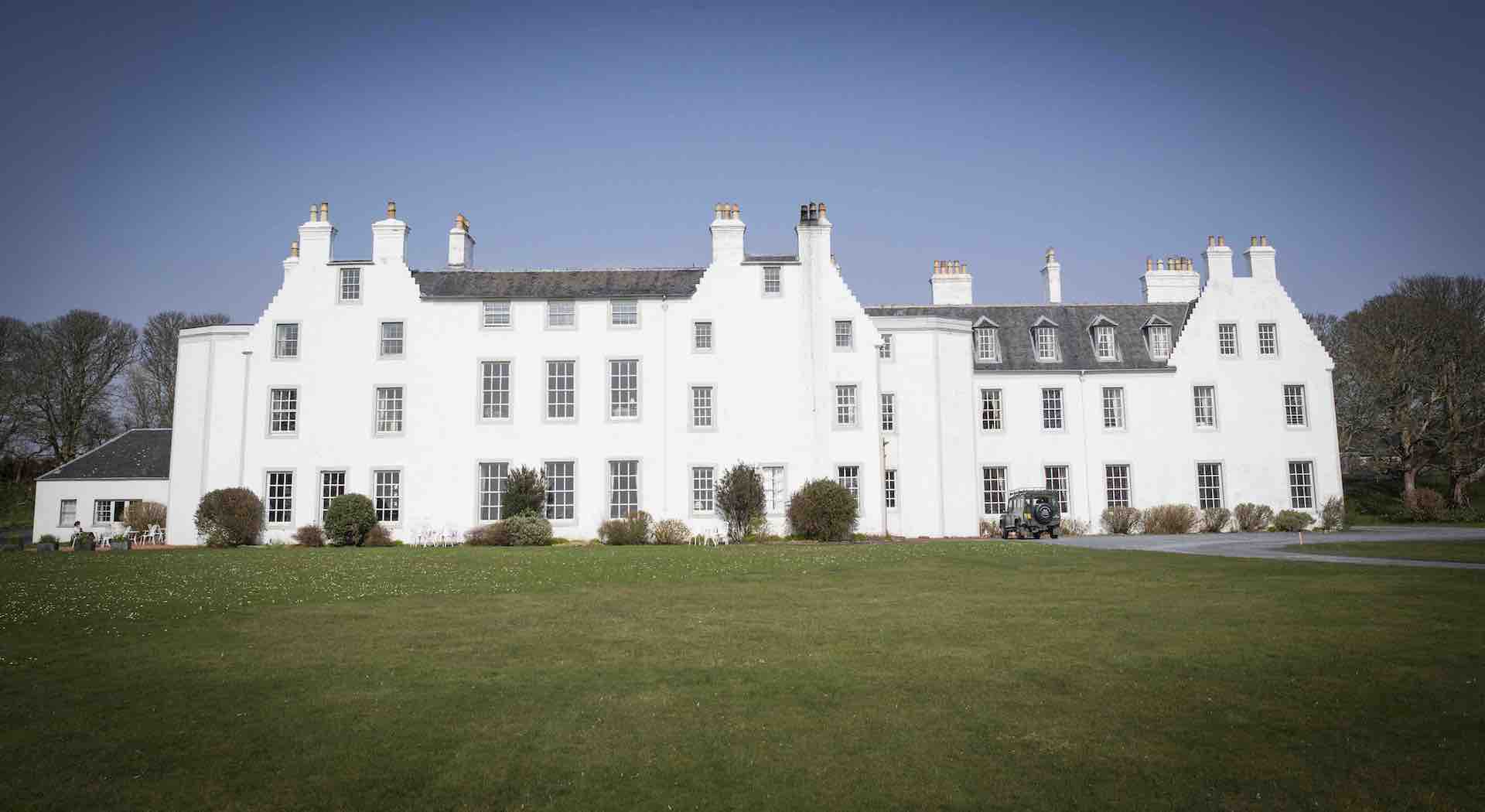 GolfPunk is in the beautiful island of Islay to stay at the recently opened and renovated Islay House. 
Islay House is not an hotel. Rather it is meant to be more an extension of your own home, and is relaxed and informal, whilst delivering to the highest standards. 
Steven Haag, the new and proud owner, is quite upfront about why he decided to invest in renovating this building which dates back to 1677. He fell in love with Islay when he first visited back in 2008, and saw from first hand experience just how the word about Islay's fabulous trove of single malt whiskys was acting as a magnet for North American visitors.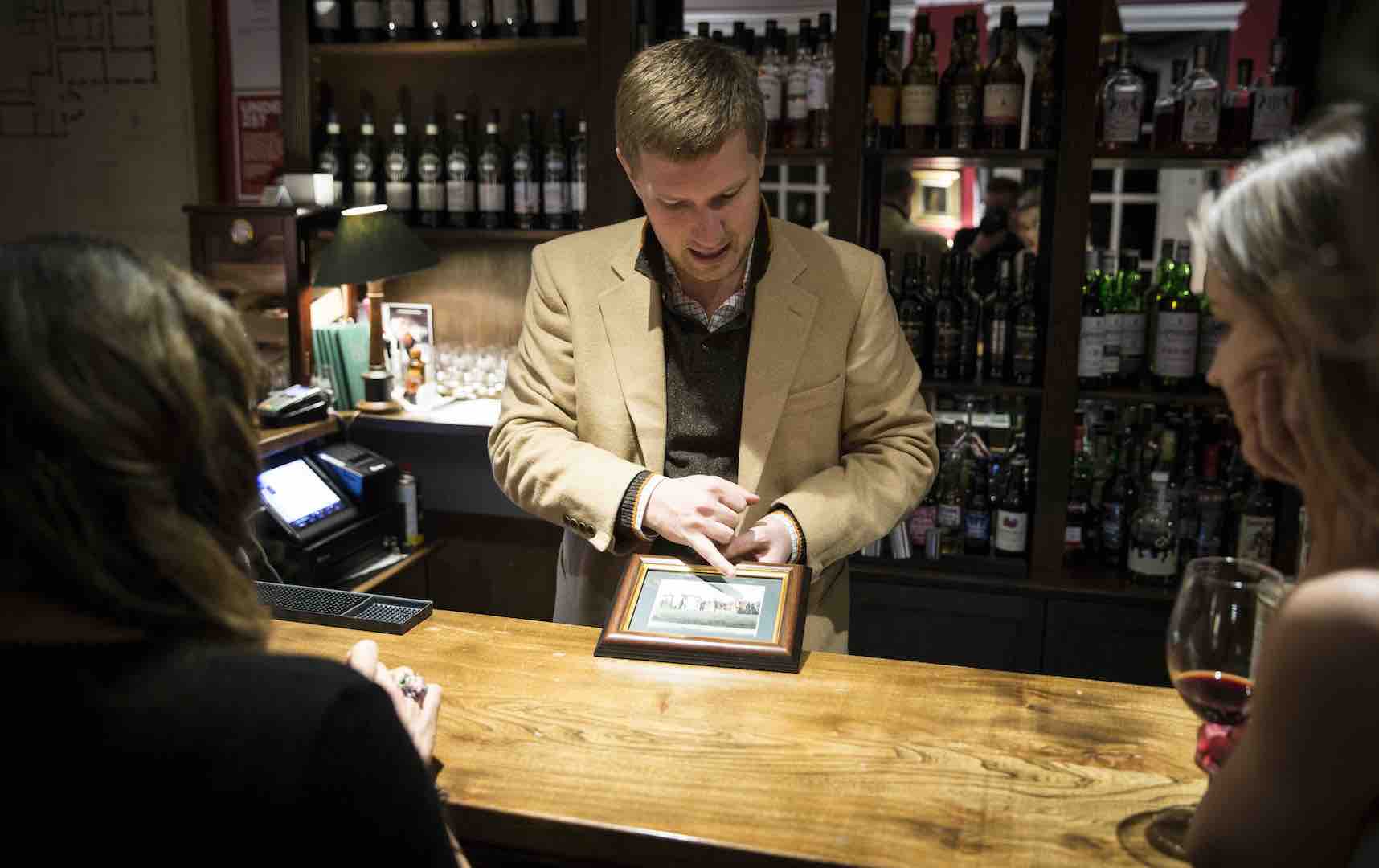 Islay has indeed become a place of pilgrimage for whisky aficionados from across the world, with the USA in particular leading the way. They come to experience at first hand the wonders of the eight different distilleries that are based on this island of only 620 square kilometres, with a population of just 3,200 souls.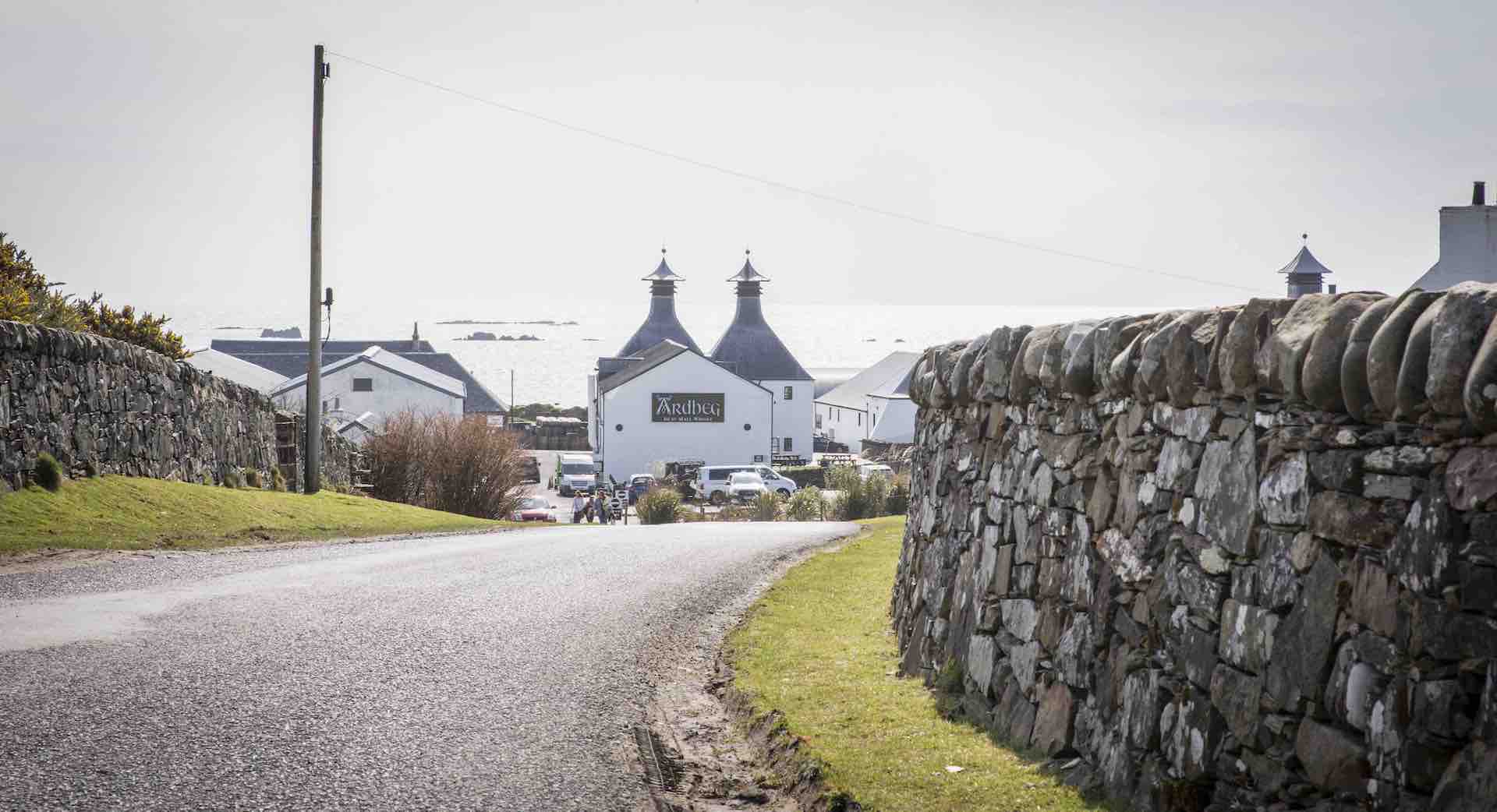 As the most southerly of the Inner Hebrides, Islay is not without its challenges in getting there, despite being just 137 miles from Glasgow Airport as the crow flies. Normally, it's a five-hour drive from Glasgow, and then a ferry journey from near Campbeltown on the Kintyre peninsula, to the port of Ellen. But today we are doing the journey in affordable style, on board a Learjet out of Biggin Hill airport in Kent, just a stone's throw, or a couple of long drives from London's M25.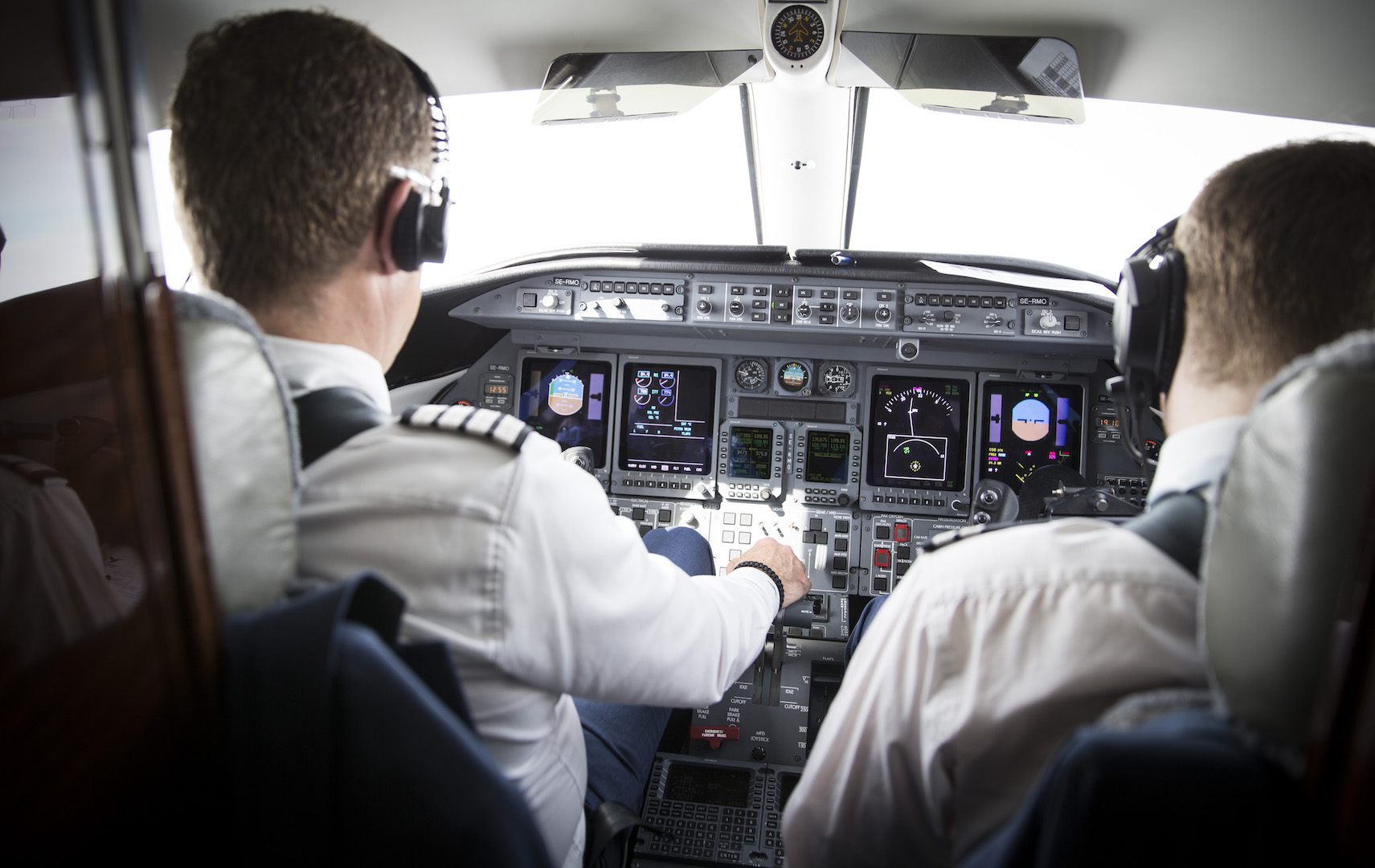 And I say affordable style with good reason. Stratajet was set up by ex-RAF Tornado pilot Jonny Nicol to make chartering private jets afforable for literally everyone. The clever thinking that was Jonny's eureka moment, is that so many private jets fly their clients to their given destination, but then return to their home base passenger-less. Jonny calls this the 'Empty Leg,' and now if you charter a jet for a group of you, then it works out cheaper than flying up from London to Glasgow and then having to get another flight to Islay itself. And that applies to just about everywhere in the UK, from Manchester to Birmingham, from Bournemouth to Bristol.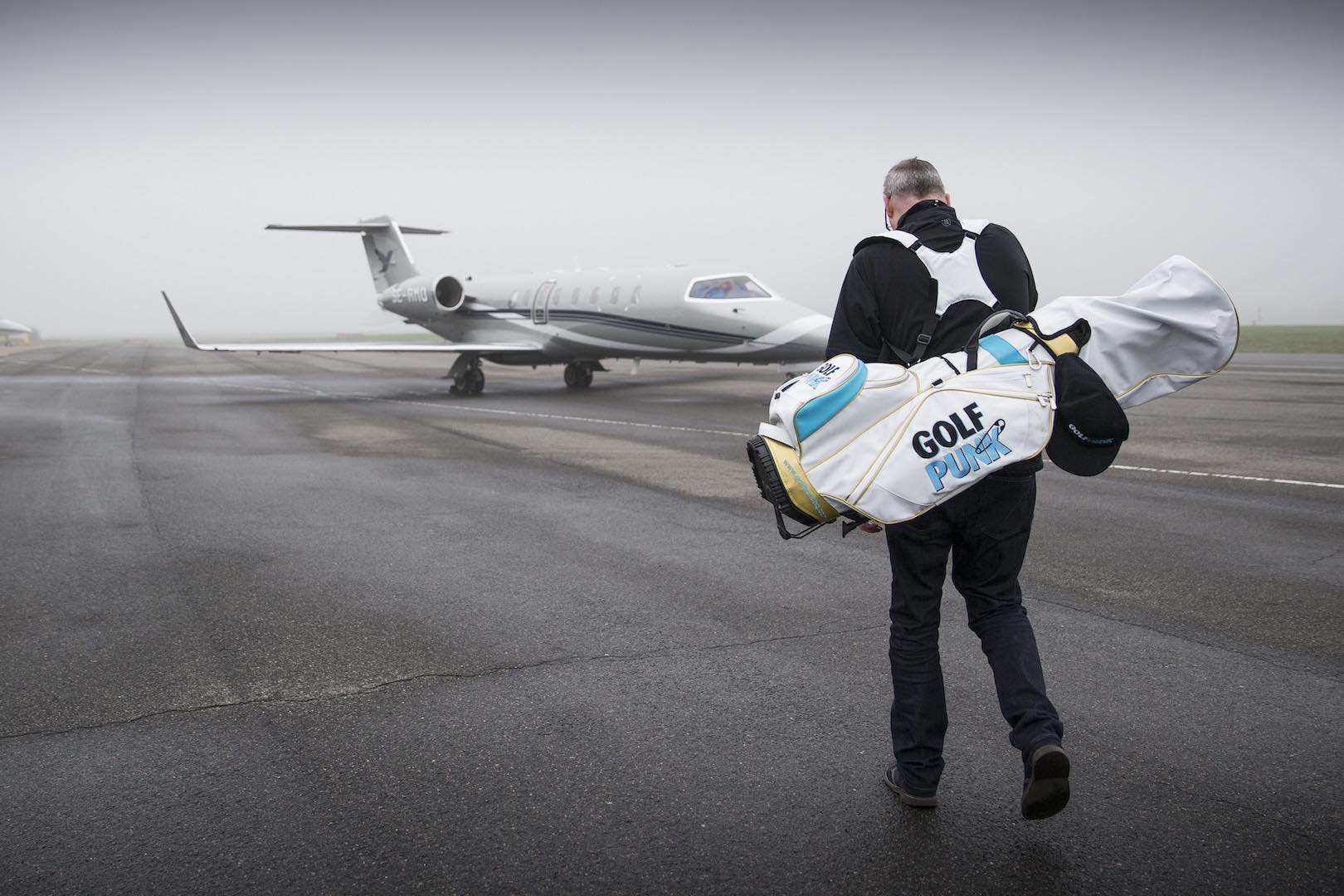 It will also save you a ton of time as well, as you can be door to door from Biggin Hill to Islay House in about two hours. Think about that when you are planning your next golf trip!
I first visited Islay back in 2006 to play the fantastic Machrie course and sample the whisky. It was the result of an invitation from my brother, who was accompanying a group of Singaporean friends, who were there for one thing only — the whisky. So word had already reached Singapore and the Far East way back over a decade ago. And the island's reputation has only grown and grown since then.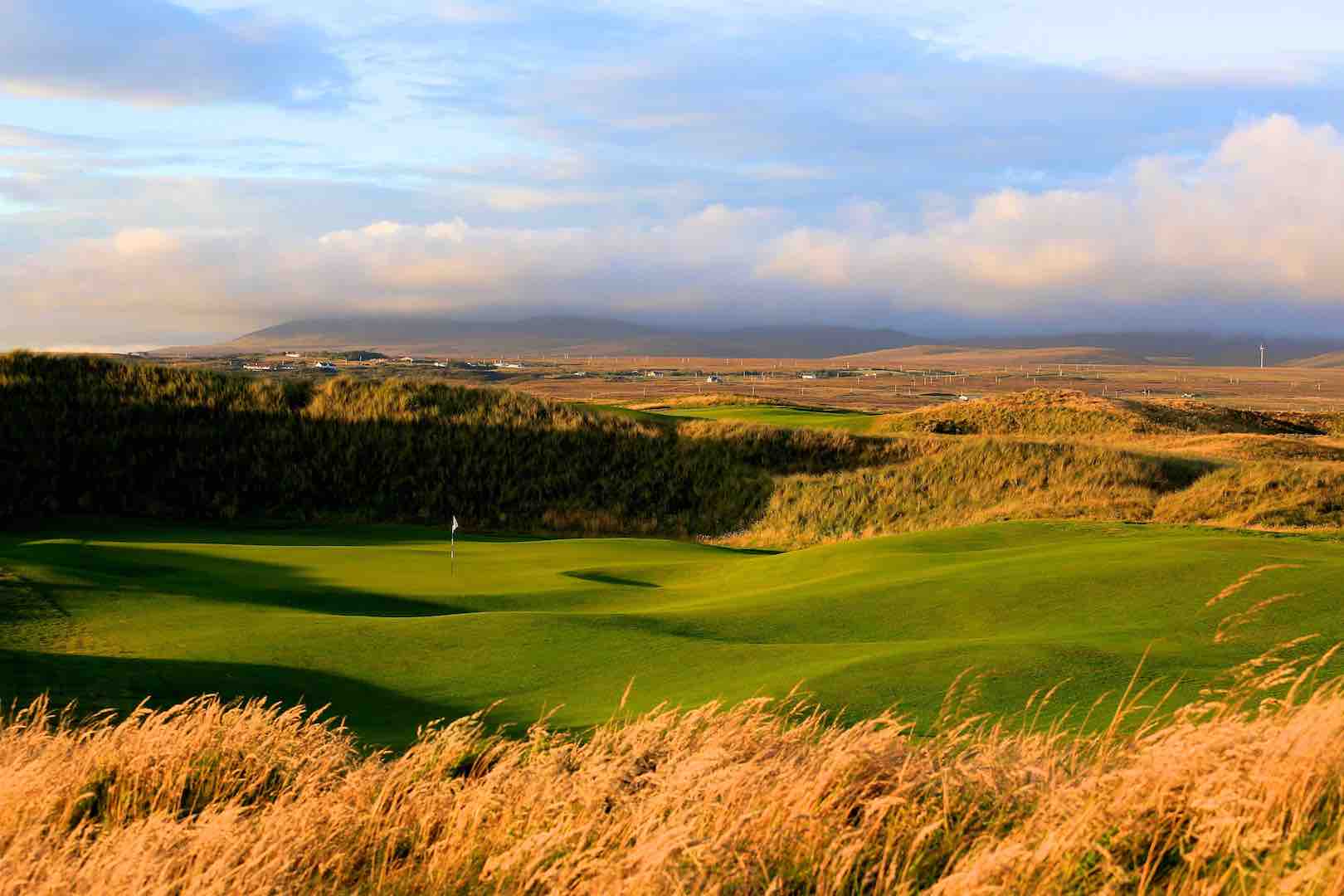 But as Steven righty understands, people come to Islay for the whisky and return for the people. That might sound trite, but it is simply true. The first time I visited, I was straight out of London, and it took me at least 48 hours to decompress and get properly on Islay time. The island is Scotland's secret Jamaica - OK the weather isn't quite the same, although it does have its own Gulf Stream micro-climate, but there are distinct parallels, and I say that as someone who lived in Jamaica for three years. 
Part of it is simply island living, and the sense of being cut off from the mainland, which creates its own, different pace of life. That's a key paradox of Islay - it's remote, yet surprisingly accessible. It does require you to make an effort to get there, for which you will be well rewarded. But there is now the Stratajet work around. 
There is a bit of mañana time on Islay, but that's not to say that the island doesn't deliver great service. First and foremost, everybody is chilled out, and super-friendly. It's a place to check-in your own ego, and enjoy the company of the Islay islanders, and other guests, as Islay House attracts an eclectic, interesting and engagingly outward looking group of travellers.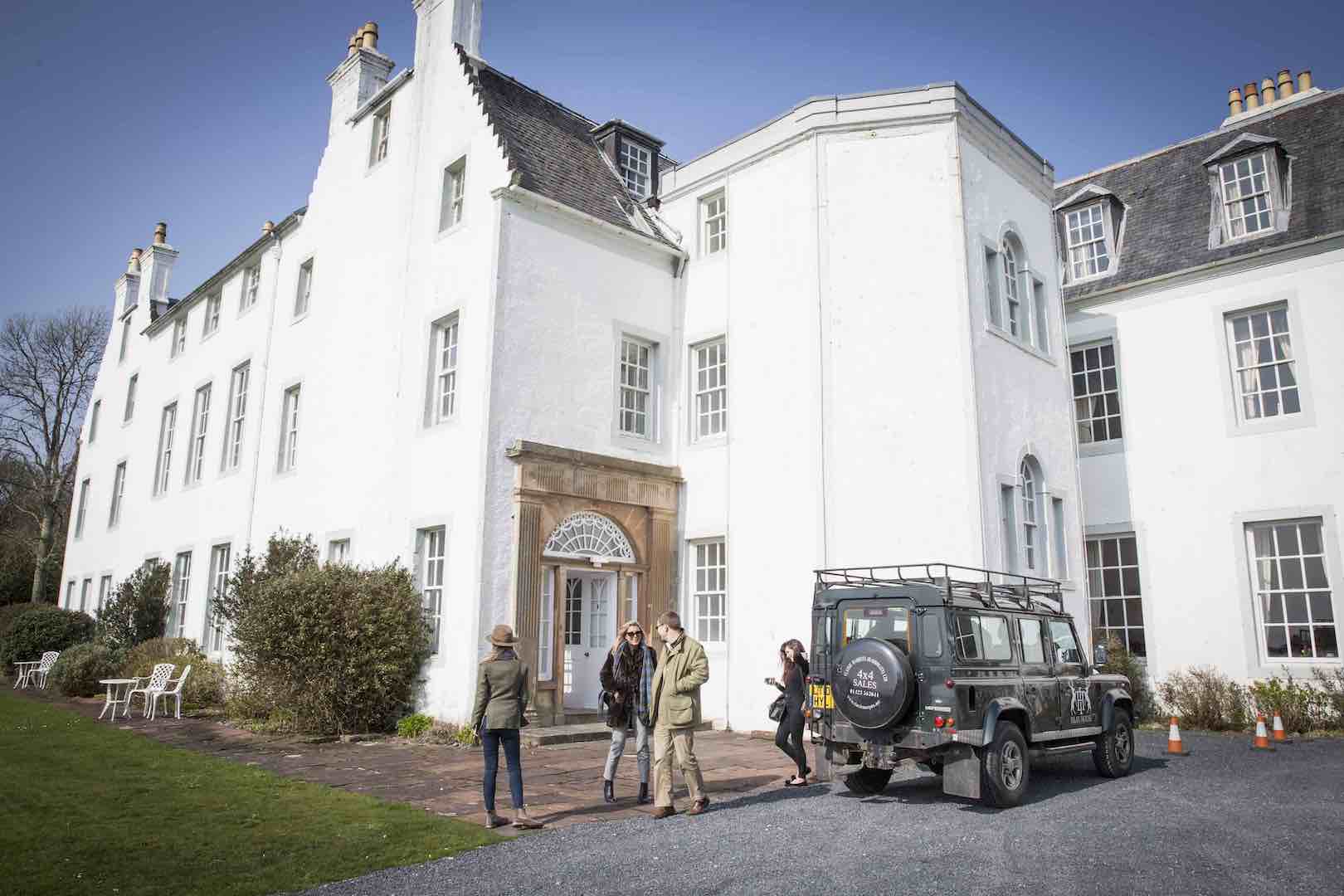 Steven, who originally hails from Cincinnati, Ohio, gets this in spades, and it is why he has recruited all his staff from the immediate locality. People not only from the island, but people who grew up with Islay House as an integral part of their local community, when it was the house of the local laird, and deeply embedded into everyone's everyday lives. 
Calum, the Food & Beverage Manager is a great case in point. He worked off the island, and in unrelated industries, but when he returned to Islay, Steven snapped him up because of his local knowledge and roots. And an understanding of the local whisky that only someone bought up on the island could possess.
And the whisky offering in the bar is extensive — make that encyclopaedic in terms of what is on offer from across all eight, and soon to be nine, distilleries on the island. Calum also knows exactly how to lead you on a tasting journey through the vast panoply of tastes that the island's distilleries produce. He'll start you off on something not too peaty, and then lead you through to some seriously heavy duty peaty whiskys.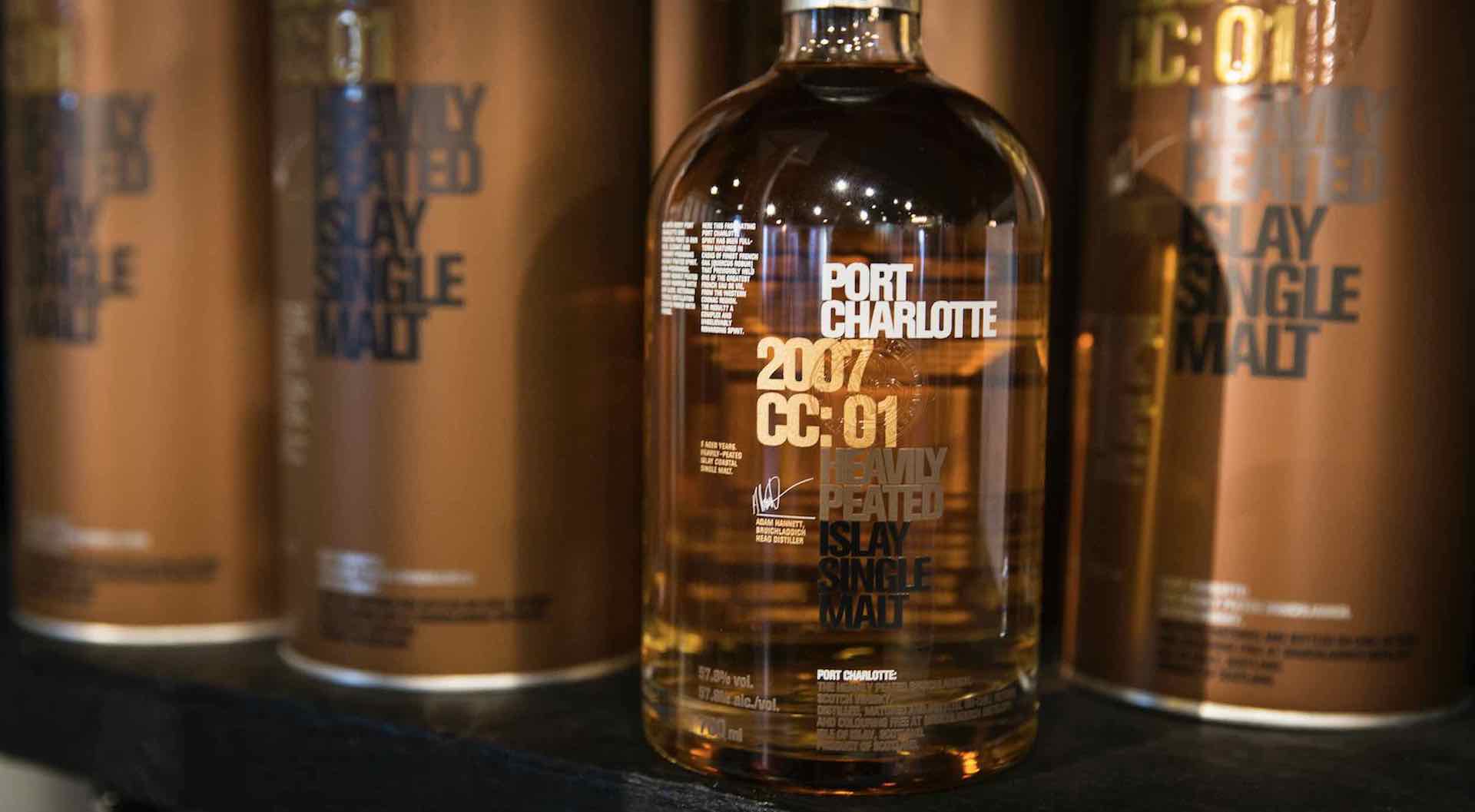 Yes, there's Laphroaig, which is one of the best known Islay malts, with a reputation for its strong peaty flavour, with more than a hint of iodine. It has 40 parts of peat per million, but if you ask nicely Calum can serve you one with 300 parts per million!
I was meant to be writing a piece specifically about Islay House, but in many ways you just can't write about the place in isolation of everything around it. 
Islay House ticks all the right boxes, with fantastic rooms, and now amazing food, as they have just recruited a Michelin starred chef who grew up on the island, spent over a decade working in Brazil, but who has now returned to the island of his birth to serve up some sensational food, with a touch of South American flavours.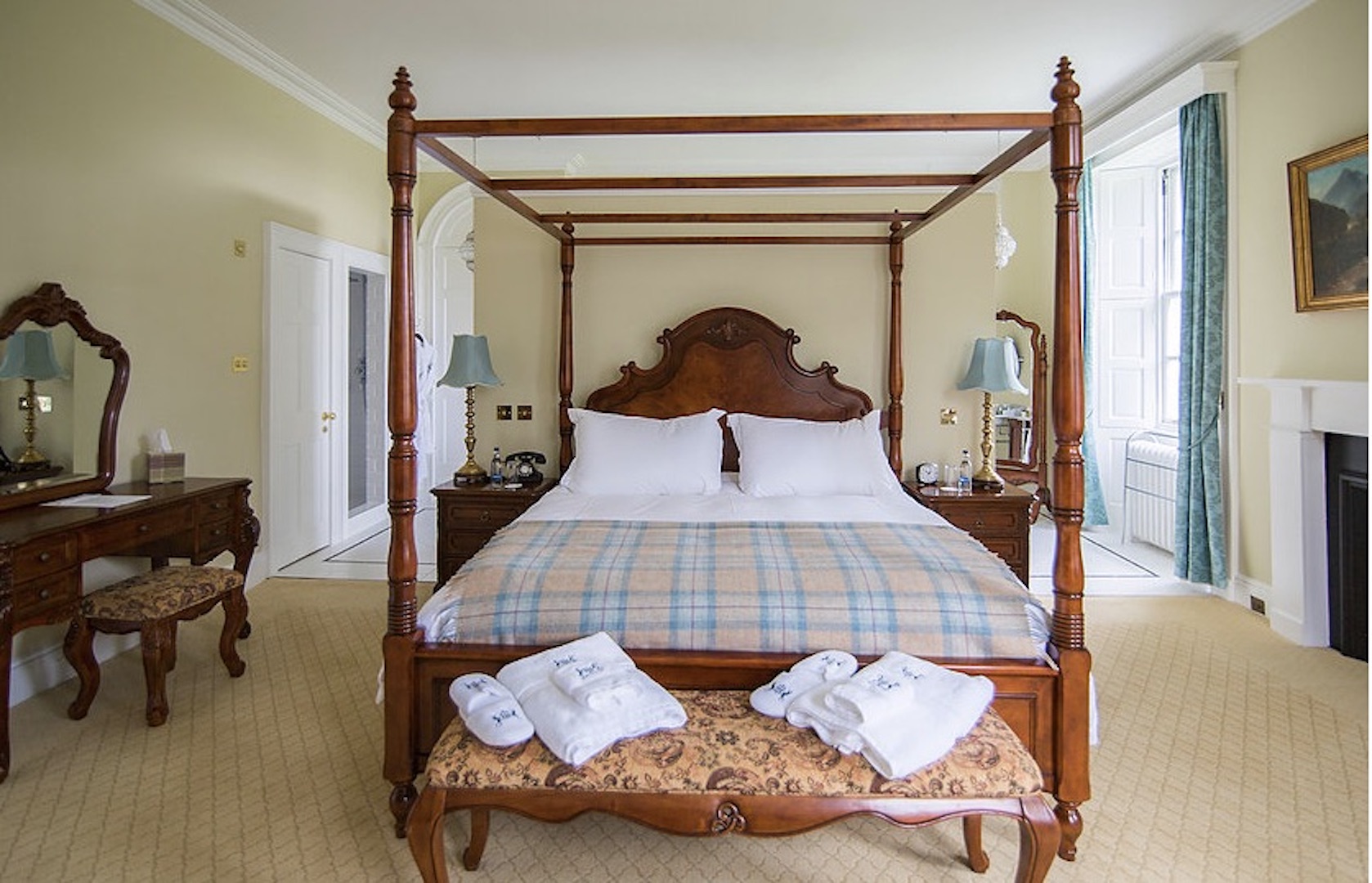 Our starter of a scallop ceviche was just the case in point — perfect locally-sourced scallops with a touch of Brazilian flavours.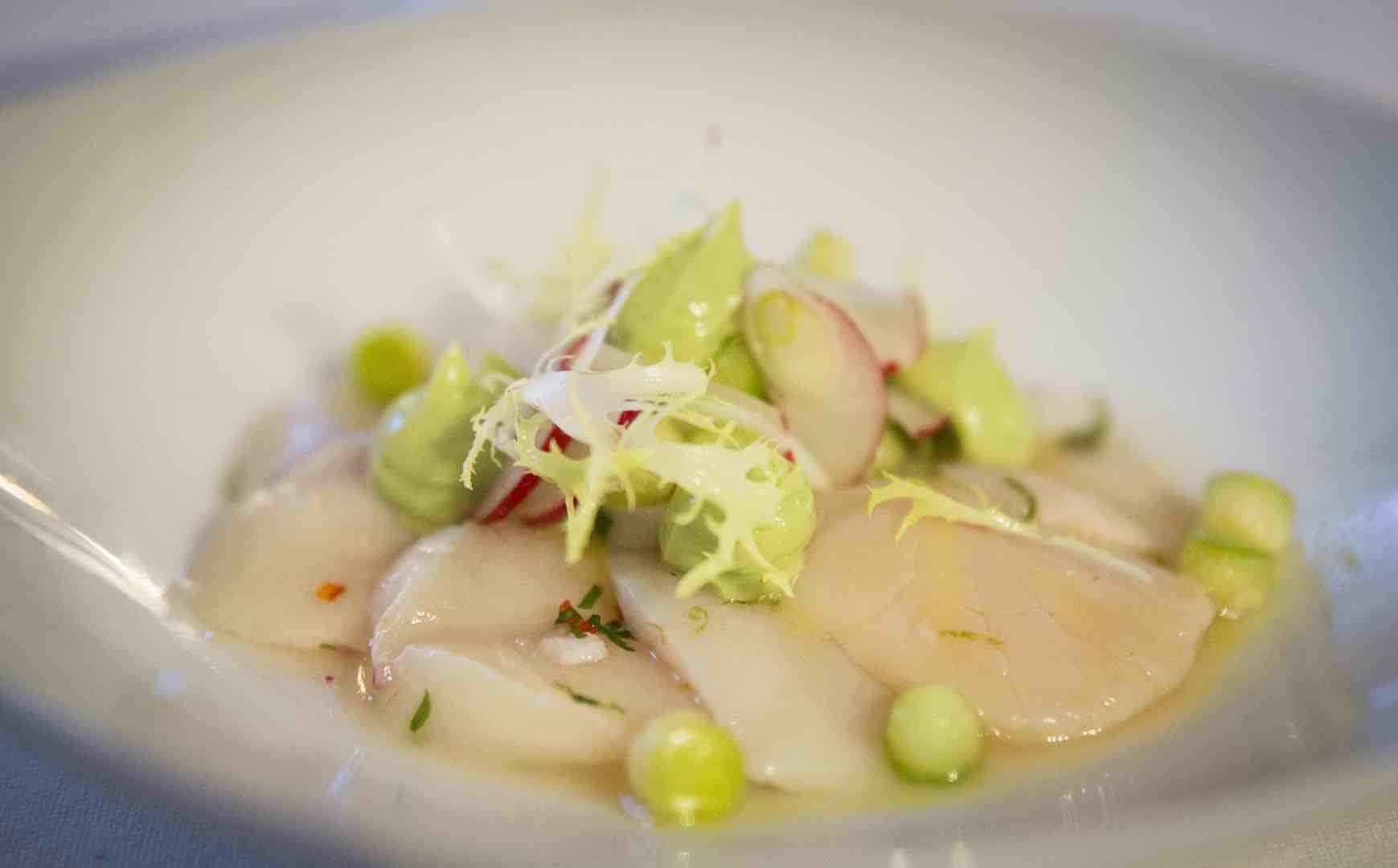 This was followed by locally sourced beef, again cooked to absolute perfection.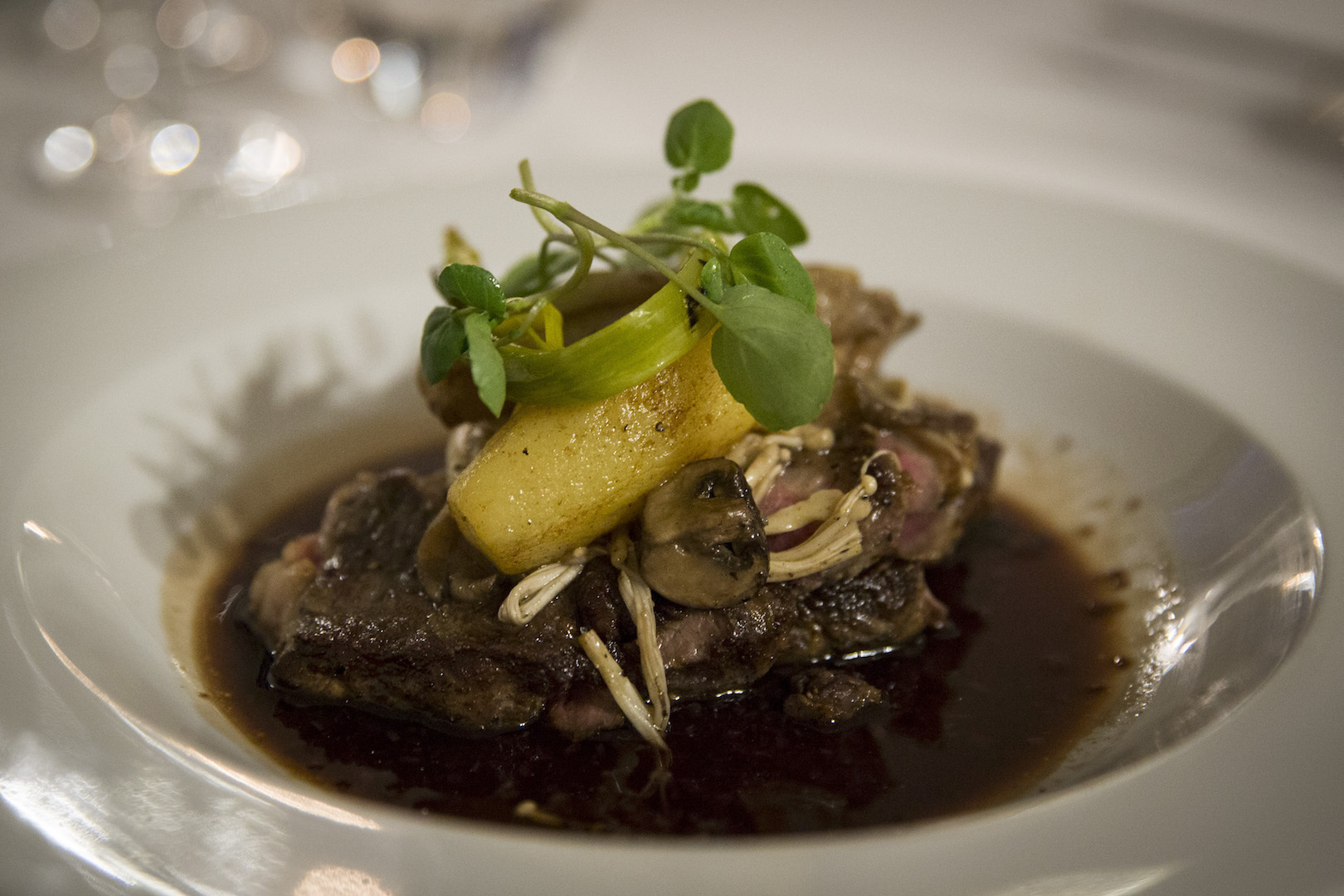 Islay is a very special place, so get your whisky boots ready, your golf shoes out, and your flying cap on. Enjoy! 
For more information go to www.Islayhouse.co.uk.
You might also like:
GolfPunk Magazine Issue 2: Read FREE here!! Masters Special PLUS WIN an amazing golf break at the legendary Kulm Hotel in St.Moritz PLUS a 4-Ball at Europe's best new course, Monte Rei
TAGS: Islay House, GB&I, Golf Lifestyle, Golf Hotels, Travel, 2018, Lifestyle