Travel
Mar 4th, 2017
Golf travel – Two and a Half Gentlemen of Verona
Lovely stuff
Words: John Dean Photography: John Dean
TWO AND A HALF GENTLEMEN OF VERONA
We send the Brigadier off to Italy to meet the lovely people at golf fashion brand Chervo. He was all excited when he came back. This is why….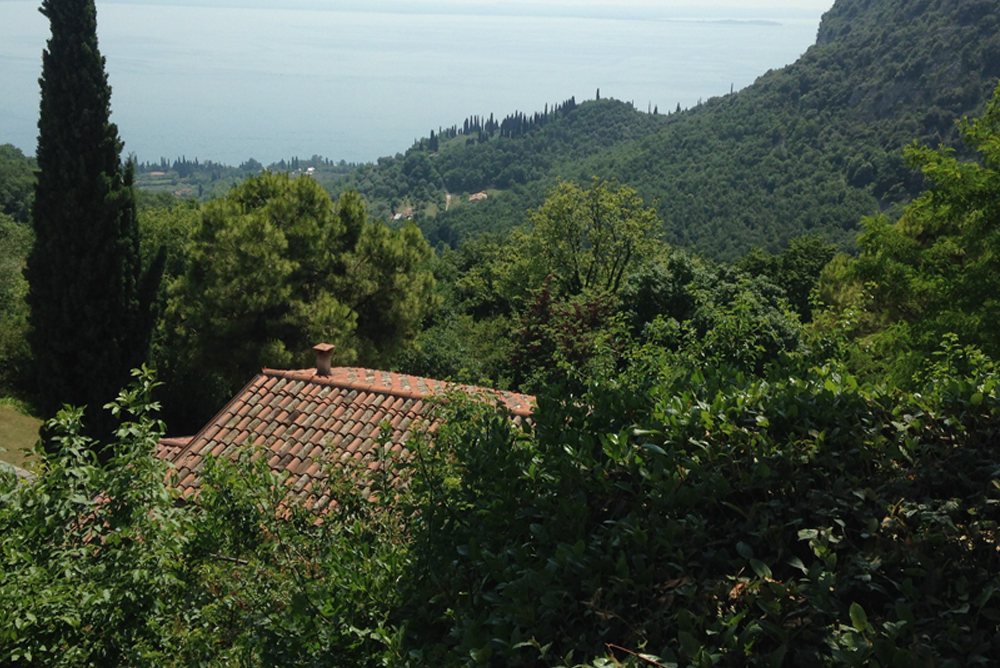 OK, so it's hardly a typical GolfPunk cover line as we are not famed for our Shakespearean references (here we go – Ed), but it does work for our visit to Chervo in their home just outside of the historic city of Verona. We have been invited to meet the founding brothers of Chervo, the premium golf and sporting wear brand.
The two founding gentlemen are Peter Erlacher, the creative force, and brother Manfred, who runs the commercial side of the business. Both are true gentlemen. I had added myself in as the third gentleman to make up the numbers. I do try, but there have been lapses (Hhhmm, yes many – Ed) over the years. So I've marked myself down for a half.
This is a lightening fast visit. Out on the 7.30pm from Gatwick into Verona, and then whisked over to the Chervo Golf Hotel Spa and Resort San Vigilio for a late sandwich and glass of Prosecco. On the flight with us is pop diva Anastasia. She's not travelling light for sure – we count 10 massive tiger skinned patterned suitcases. Must be a long weekend!
Up fresh as a daisy, or 'deizi' in the Italian, and it's all over to Chervo HQ for a meet with the Two Gentlemen, and their top team.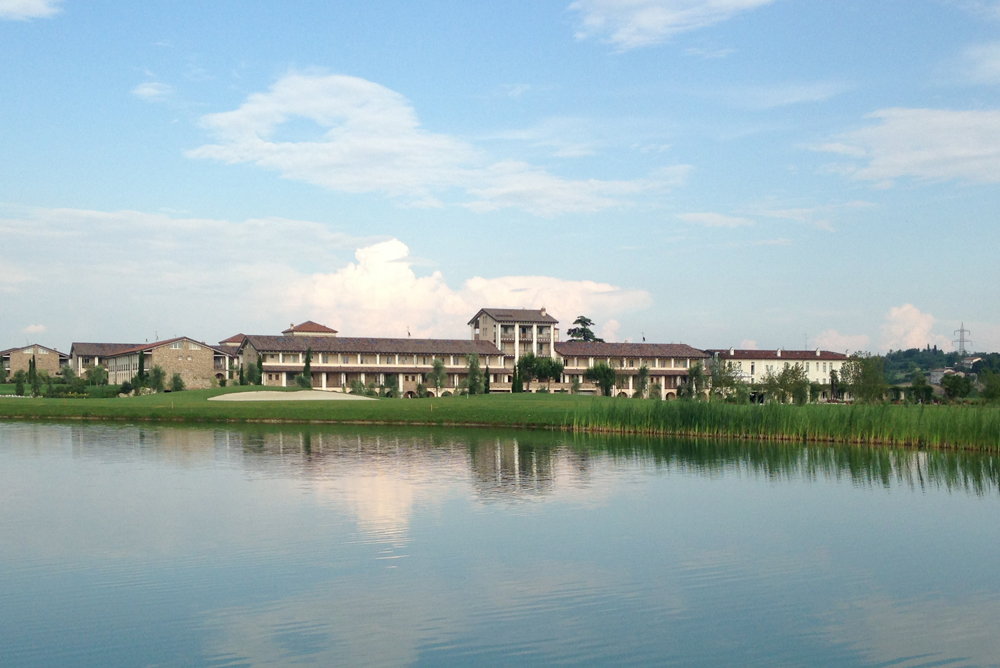 Chervo very much has the feeling of being a family business, and there is an immediate sense of real loyalty to and from their people. I think they are slightly bemused by the Brits, who are a bit more on edge and less relaxed than them (bit too relaxed Brig if you ask me – Ed). You immediately get a sense of there being a Chervo family, and it's a privilege and pleasure to be invited in (you angling for a free t-shirt or something? – Ed).
First off we get a preview of the 2015 spring / summer collection, and what's not to like. The brand is very premium, uses some great technical fabrics, many of which they have developed themselves, and is 'the' go-to upmarket golf brand in Germany and Switzerland.
Chervo is increasingly a worldwide brand, as they are now stocked in over 30 countries around the world, and are the most prestigious European fashion brand in Japan, Korea and China.
My only pushback would be that there are sometime too many logos going on and that they need to get the brand really focused (there goes your t-shirt! – Ed). I think Peter just gets into creative overdrive and cannot help himself. There has been a recent development since I was out in Verona. Chervo have nabbed Polo Ralph Lauren's top golf designer Charlie Schaefer, and I'm sure he is going to tighten that side of things up.
So Chervo is on the march and looking to come to a premium Pro-Shop near you soon. Wentworth is their showcase outlet in the UK, so that's a pretty good endorsement of what they are all about.
Chervo's base in Northern Italy, in touching distance of the Alps, came about because Peter started life as a famous downhill skier – well there aren't many uphill famous skiers are there? The business began in 1982 creating innovative, more casual skiwear.
Then the penny dropped that golf was where they should really be. And that is what they have now been doing since 1990: so they've got 33 years of fashion experience, which is something in itself, and very much down to the passion that Peter and Manfred have for their brand and a desire to constantly innovate and stay one step ahead.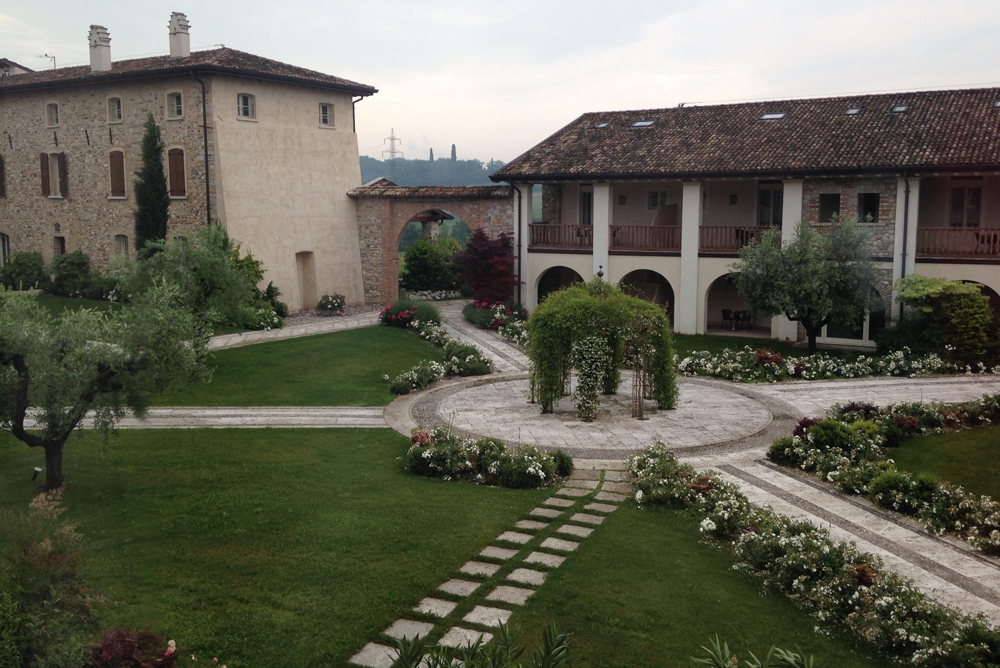 And then it's off to lunch. I'm sorry I should keep quiet about this kind of stuff, but it is 100% about what they do. Boy do they know their food and wine. We are expertly guided through the wine selection, and then the food starts rolling in. And it's unbelievable: meal of the decade stuff from a beautiful setting overlooking Lake Maggiore (we had sandwiches in the office – Sandwich Ed).
Then it's all back to San Vigilio to get the wrenches out, and take on the beautiful course that carries the Chervo name. I'm teamed up with Manfred, who is pretty useful. He quickly realises that my putting is shaky, but he is charm personified and I will get him next time. He spots that I am sweating through my shirt, and recommends that I get one of their shirts (here we go again – Ed), which is designed to absorb sweat. Point taken.
And then there's more Italian hospitality. They are really socking it to us with another major incident on the food and wine front at the San Vigilio Clubhouse. These boys know exactly what they are doing on the culinary front. In many ways this is just central to their whole way of being: hospitality, generosity and friendship.
The following morning we head back to London, so in less than 48 hours we've had an amazing introduction to the world of Chervo. Can we come back soon? I'd love to be part of the Chervo family. (No, now get back to work – Ed). 
TAGS: Chervo, Chervo Verona, Charlie Schaefer, Peter Erlacher, Manfred Erlacher, Golf In Verona, Golf San Vigilio, Travel, 2017, Lifestyle, Planet Golf, Europe