Travel
Nov 5th, 2015
A Quick Getaway: Tuscany
Wanna Pisa The Action?
Words: Joe Lancaster
And that, my English friend, is why French wine should be used as toilet cleaner..." Fair enough, that statement is the last line in diplomacy, but there is also a reason why 
it is the first line of this quick getaway.
 You see Giacomo, our portly host, has just poured me another hearty slug of Barolo – 'King of Wines and wine of kings' to those in the know – and it is through the pride in his eyes that I begin to view Tuscany.
Though this isn't my first time in Italy, I always forget that the people seem to be tuned into some hidden frequency that demands everything be done to a certain standard. And it's for this reason - coupled with Giacomo's effervescence, the quality of the wine and the weirdly savoury yet sweet Parmesan ice cream that I've just inhaled - that you should consider Tuscany for a spring break.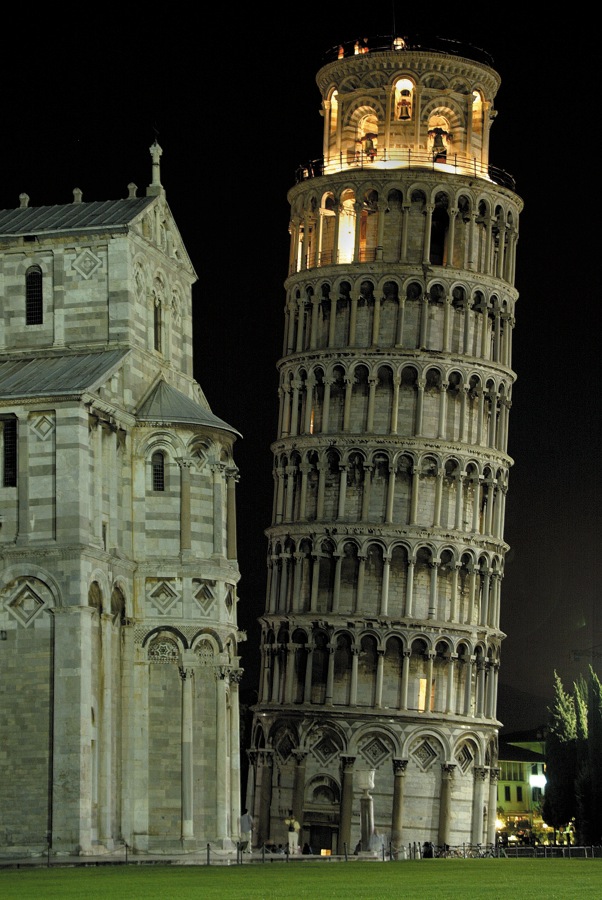 For a start, there's the culture. Birthplace of the Renaissance, home to the Leaning Tower of Pisa, residence of Da Vinci, Michelangelo and Dante. One thing is 
for sure, Blackpool it isn't. Not that there 
is anything wrong with Blackpool, it's just that golf is global, and we're charged with giving you an insight into every cathedral, fairway and Irish bar to make your life that little bit easier.
Now I don't mind a good pint of Guinness and a plate of champ, but in 
the right environment, and thankfully our resort, a small village called Gavorrano
 that is roughly 60 miles from Florence, would be the last place on earth to find
 an Irish bar. And it lacks nothing for it. Pasta sauces as red and fresh as Sir Alex Ferguson's nose, massive pizzas that have nothing deep or pan about them, fish of all shapes and sizes – it's all here in every café, trattoria and bar.
And don't worry, we haven't forgotten the golf. It's just that, as golfers you'd run naked and bleeding for the chance to play a good golf course. We know that because we would too, we just reckon that if
 you tantalise the missus with food, wine, shopping and a bit of art and architecture thrown in then your golf clubs will be lovingly brought into the fold rather than left 'accidentally' at outsize baggage at Heathrow.
Within 40 minutes of our residence
 - the Cordial Il Pelagone - there are three top quality courses (see details below), with the required mix of style and pride hewn into every brick, tee-marker and 19th hole.
You have access to the best beaches in Tuscany – and therefore Italy – and you can always soothe your soul after another card wrecker by heading to the small town of Massa Marittama and eating ice cream on the Cathedral steps while the locals haggle excitedly over the daily produce. Or you could go to Blackpool, we'll leave it up to you.
Where to play:
Golf Club Toscana is the Cordial's on-resort course (see 'Where to stay'). As with all the courses here a buggy is recommended due to the hilly layout, but not essential. There are some intriguing holes with all manner of hazards coming into play. If you're not feeling confident take a five-iron off the first tee – the lake is closer than it looks.
I-58021 Gavorrano, Loc. Il Pelagone 28, Toscana,
Italy 
Even if you don't play it's worth the trip to Golf Club Punta Ala to enjoy the view of the Mediterranean Sea from the clubhouse terrace. A difficult track where straight hitters are rewarded and a good punch is often required to escape under the overhanging trees. Watch out for porcupines in the woods.
Via del Golf, 1 58043 Punta Ala (Grosseto), Toscana , Italy

Argentario Golf Club is another breathtaking coastal layout. You'll fall in love with the par five, sixth hole as you drive from the elevated tee towards the unspoilt view of the sea, even if you make triple bogey.
 Via Acquedotto Leopoldino, 58018 Porto Ercole (GR), Italy 
Where to stay:
The Cordial Golf Residence Il Pelagone is a friendly resort close to fantastic beaches and is perfect for family holidays. The villas are a home
from home, while the two restaurants offer great local cuisine. There's an 18-hole track on-site (see where to play) so you can fall out of bed and onto the tee.
I-58021 Gavorrano, Loc. Il Pelagone 28, Toscana,
Italy
L'Andana, Castiglione della Pescaia is
 more of a honeymoon destination, with decadent accommodation, rooms with panoramic views and a mini pitch 'n' putt track. You won't be left wanting for much here, though your bank manager might be present to meet you at the airport for a 'little chat' on your return home.
Tenuta La Badiola, Località Badiola,
58043 Castiglione della Pescaia, Italy
What to do:
Drive to Pisa (90 mins) and visit the Leaning Tower.
 It might be a bit of a cliché, but could you go home without a picture of you in the foreground, pretending 
to push it over? Thought not.
Head to Florence (70 mins) and soak up the atmosphere, culture and art. A visit to
the fascinating Bargello is essential. This museum was formerly a prison, but now houses masterpieces rather than crooks, Donatello's David is just one example.
TAGS: Golf In Tuscany, Leaning Tower Of Pisa, Michelangelo, Museum Of Bargello, Travel, 2015, Golf Holidays, Lifestyle, Planet Golf, Europe