Travel
May 29th, 2019
Golf in Bavaria – Part 2
A touch of Tuscany
Words: GolfPunk
It's an early rise for us on day two and a slightly thick head,  that Schnapps for the road wasn't a great idea after all! After an excellent breakfast at the hotel we are off to experience two more courses. It will be an entirely different experience from the first day as the courses are located in undulating valley landscapes.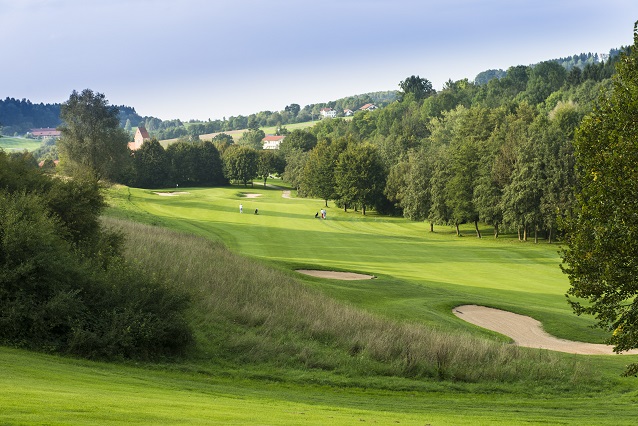 The St Wolfgang Golfplatz is set in the beautiful rolling country side of the Uttlau Estate; an area known as the Tuscany of Bavaria. The clubhouse is set in an historic Bavarian Tavern, and is built around a central courtyard, where we basked in the early spring sunshine.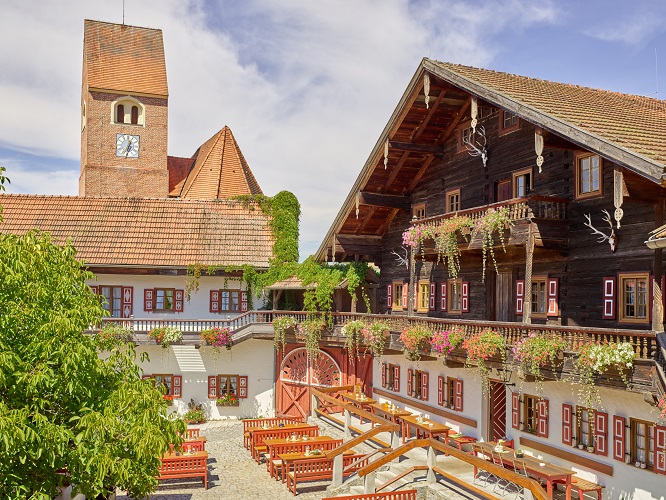 Designed by Kurt Rossknecht, who also designed Mallorca's three Arabella courses, Son Muntanar, Son Vida and Son Quint, as well as the famous Andermatt Swiss Alps golf course, the course plays 6,061meters (6,628 yards) off the whites, and is no push over.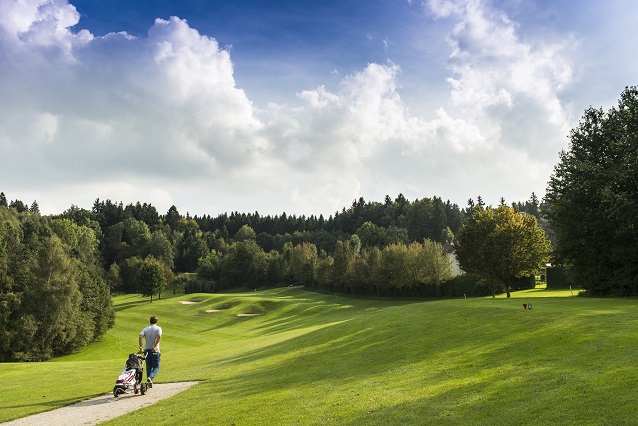 The conditioning is not quite to the standard of the two Bernhard Langer courses but it is still early in the season. The course is set in the lovely rolling countryside of the Rottal Valley, and you are left completely at peace to enjoy the gentle undulations of the course. Well, except for the odd croaking frog, who seemed to be in perfect timing with my down swing.
The views are stunning, particularly from the tee of the par five 12th, which is the highest point on the course. The par five 18th plays back toward Uttlau with views of its church and estate. Playing the course it was clear to see why the area is called the "Bavarian Tuscany".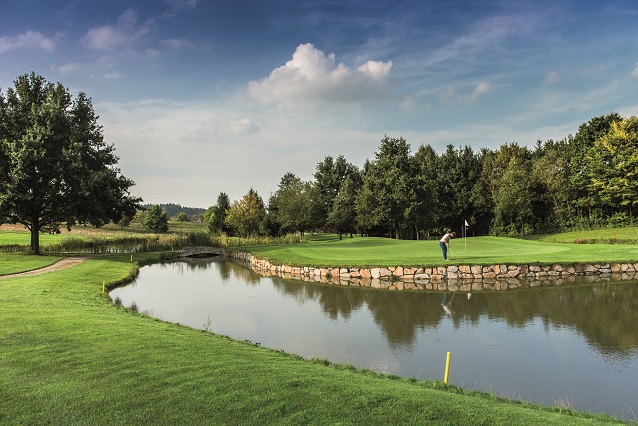 There are 35 cottage style rooms you can stay in if you want to be right on the course, and a fantastic restaurant.  Meat is again the order of the day for lunch and I have some fantastic calves' livers with mashed potatoes. My playing partner opts for a massive rib steak, which I immediately covet.
Our second course for the day is Golfplatz Brunnwies, which was the first to be designed by Bernhard Langer at Bad Griesbach. The holes are well designed and blend in well with stunning landscape of the Rott Valley.
At 6,114 meters (6,686 yards) off the tips it is a perfect companion piece to the St Wolfgang course. However, prepare yourself for a hillier affair and those not in peak condition may choose to take to a buggy.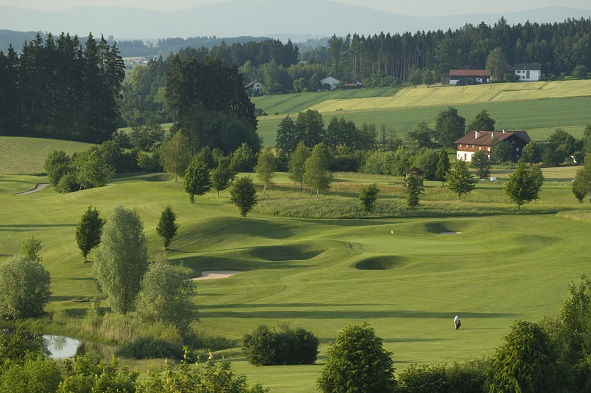 There are some tough holes and the par four 5th deserves a mention. A beast of a hole, it plays straight uphill, with out of bounds to the right, to an undulating green with some wicked borrows.
Everything that goes up must come down and there are some notable holes that have a large drop in elevation. You can open your shoulders and let rip with the big dog from the tees at the long par five 7th and 10th and the signature hole on the course, the par three 14th, has a drop of more than a hundred feet from the tee to a green below which is protected to the front left by water.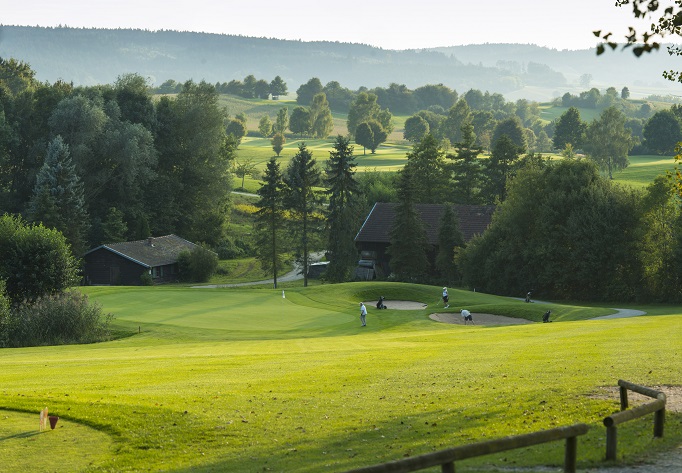 It has been a tiring day and so it was off to the spa once more to pamper those weary bones.  An excellent dinner was followed by a trip to the bar – well it would be rude not to – and an early night.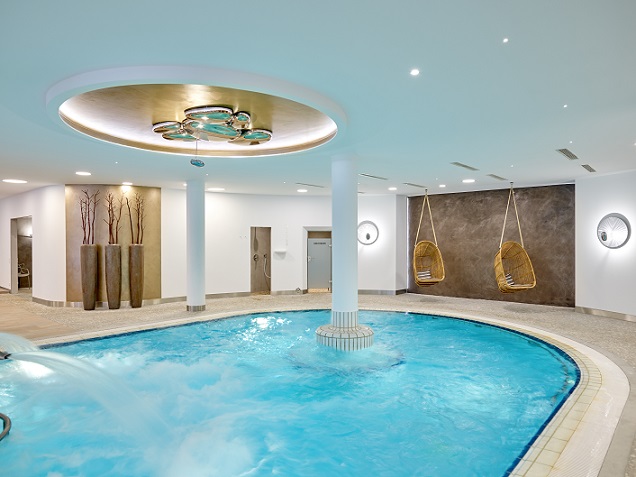 It's day three of our trip, and we're off to visit the resort's Golfodrom, which is a piece of work in itself, and another unique feature of the resort. In all there are 210 separate practice bays, half of which are covered. The bays are interestingly set out in a 360 degree ring, the theory being that you can practice in all different wind directions, a great attention to detail.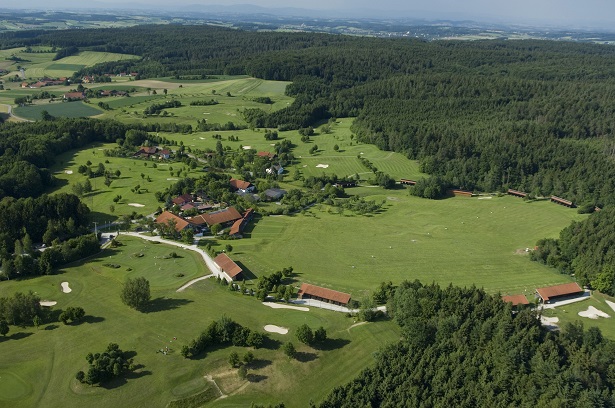 As it open all-year-round, and as it can become somewhat chilly in Bavaria, a number of the bays have a heater.  In addition, there is a covered bunker, so you can practice your sand shots in all weathers.
In peak season, which is June to September, there will be between 25 and 30 teaching professionals at the Golfodrom, so this is literally a golf swing factory. In fact, the Golfodrom lays claim to be the most successful golf academy in the whole of Europe, and indeed the world!
The team all teach to the same method, which they have refined and perfected over the course of twenty years, so this is the perfect place for golfer of all levels.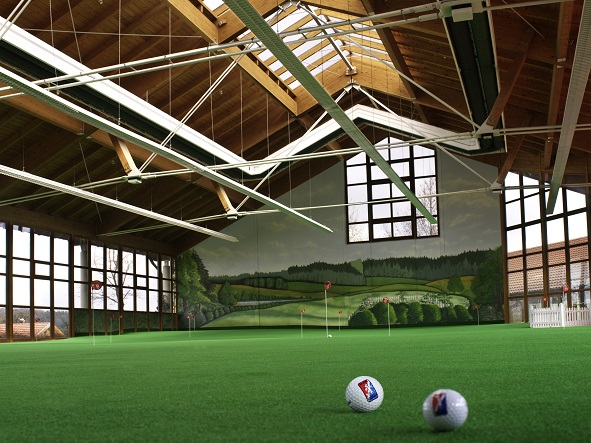 If you want to work on the putting there is a 72-hole outdoor putting area. However, that's not all, there is then an 18-hole indoor putting green, the like of which I have never seen before.  There is nothing like this in the UK, so take full advantage of these amazing facilities when you visit.
Our fifth and final course of our trip comes out of the 'Now for something completely different' drawer, and is frankly a bit bonkers. The mountain goat on the logo is the clue here, and you have to be as fit if you are ever to think about walking this one. It's another Kurt Rossknecht design, and he certainly had his work cut out shaping a course in this extreme golfing landscape.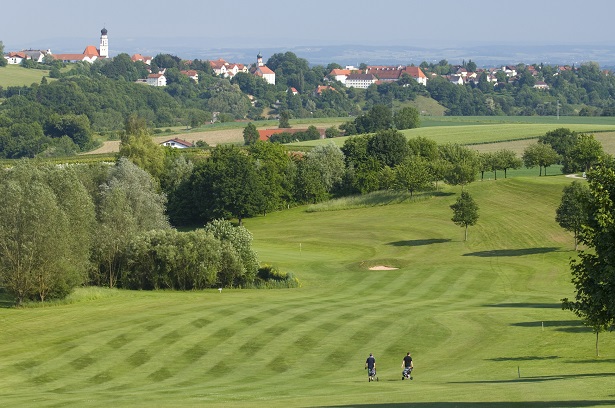 The Golfplatz Lederbach course boasts the hardest women's Par 4 in the whole of Germany, and it's not difficult to see why. You drive to the base of a massive hill, and then you'll need everything you've got to make it up to the green. Only one of our group manages to achieve this feat, and he's a card-holding Golf Pro: respect to you Gareth!
https://www.youtube.com/watch?v=Q4cBcA2XPBE
Quellness Resort makes for a great golf adventure if you are looking for something different from the likes of Spain and Portugal, and with its excellent spa facilities, is a great choice for couples if one of you is a non-golfer.  You'll be fully immersed in a total Bavarian golf and spa experience, with amazing food and drink thrown into the mix. Enjoy!
Accommodation:
Golf Hotel Maximilian – 5 Star: 205 rooms.
Tel: +49 (0) 8532/795-0
Website: www.quellness-golf.com/hotel-maximilian
Furstenhof Hotel -4 Star Superior: 145 rooms (the most child friendly of the three hotels).
Tel: +49 (0) 8532/981-0
Website: www.quellness-golf.com/Furstenhof/Golf&Wellness
Das Ludwig Hotel – 4 Star Superior: 178 rooms.
Tel: +49 (0) 8532/799-0.
Website: www.quellness-golf.com/hotels/hotel-das-ludwig
And another thing...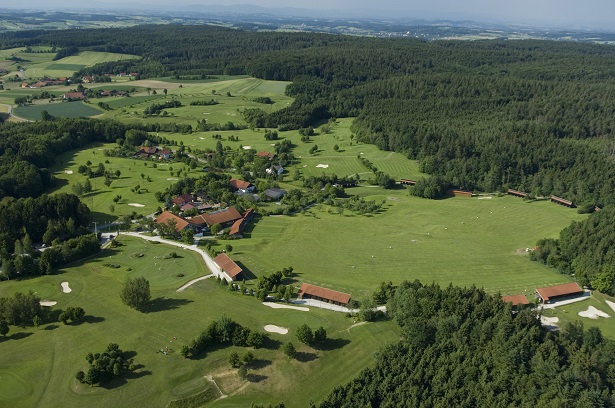 TAGS: Golf Bavaria, Golf Germany, Quellness Resort, Travel Europe, Travel Bavaria, Travel, 2019, Lifestyle