Travel
Oct 18th, 2017
Chervo Golf Hotel Spa and Resort San Vigilio
Golf in Verona
Words: John Dean Photography: John Dean
CHERVO GOLF HOTEL SPA AND RESORT SAN VIGILIO
Chervo Golf Hotel and Spa San Vigilio is the home course for our friends at premium golf fashion brand Chervo. It's just down the road from their headquarters outside of Verona, with beautiful views of the foothills of the Alps in the distance. We are in for a bit of what's-not-to-like land.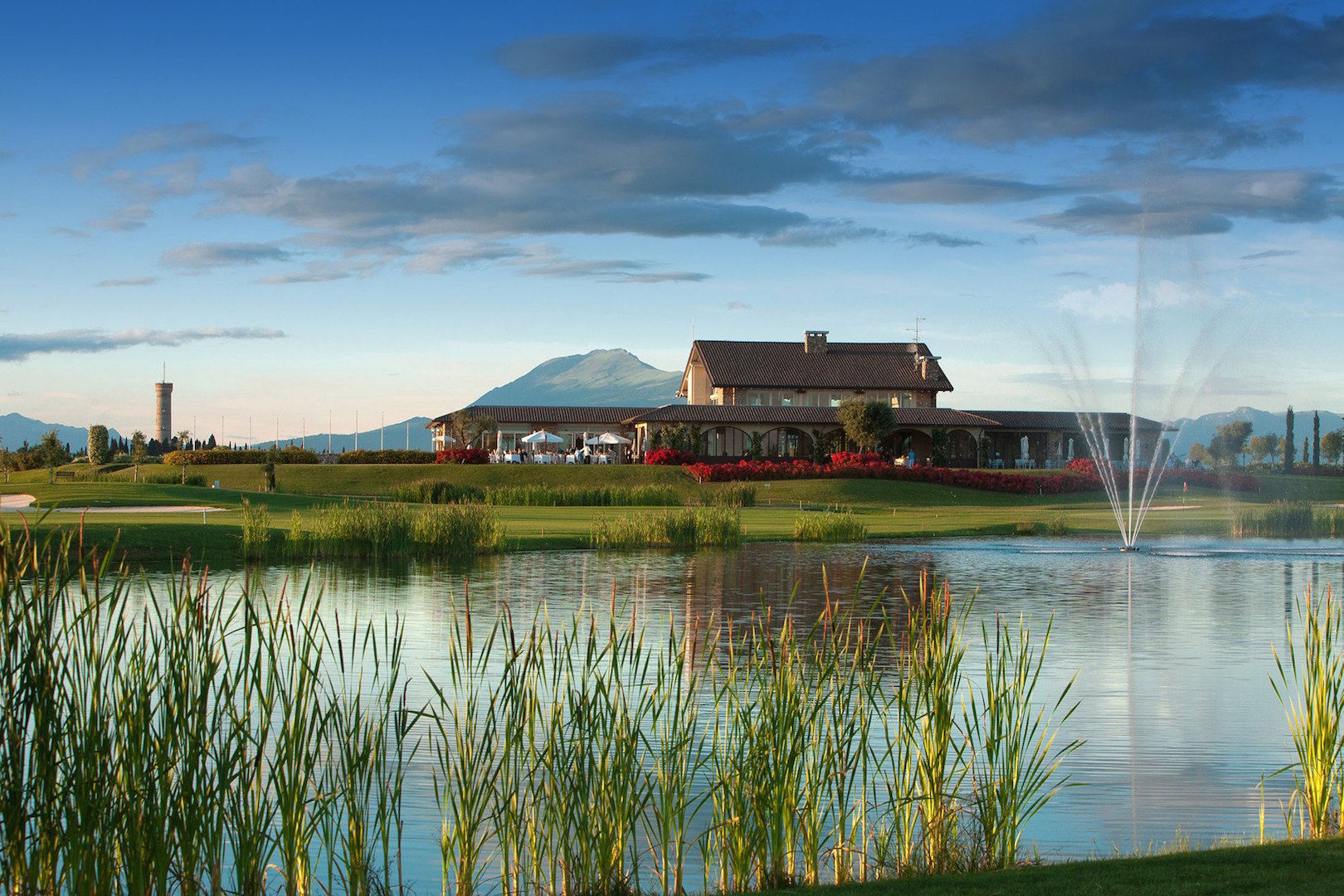 First off, this is very much a resort course, which has been designed for all standards of players, which is just fine for me, as I am feeling more than a bit rusty with the sticks. There are three nine holes, and a par three course, so there's plenty to get your teeth into.
At €75 for a round it's good value for an Italian course, especially for us travelling Brits as the pound is now strong. It's a modern build on farmland, shaped to create a gently rolling course, with plenty of water to keep you on your toes. Nine holes are designed to 'Executive standard', but I have no idea what that means. (You should know all about Executive standard, what with your preference for an executive trouser press – Ed).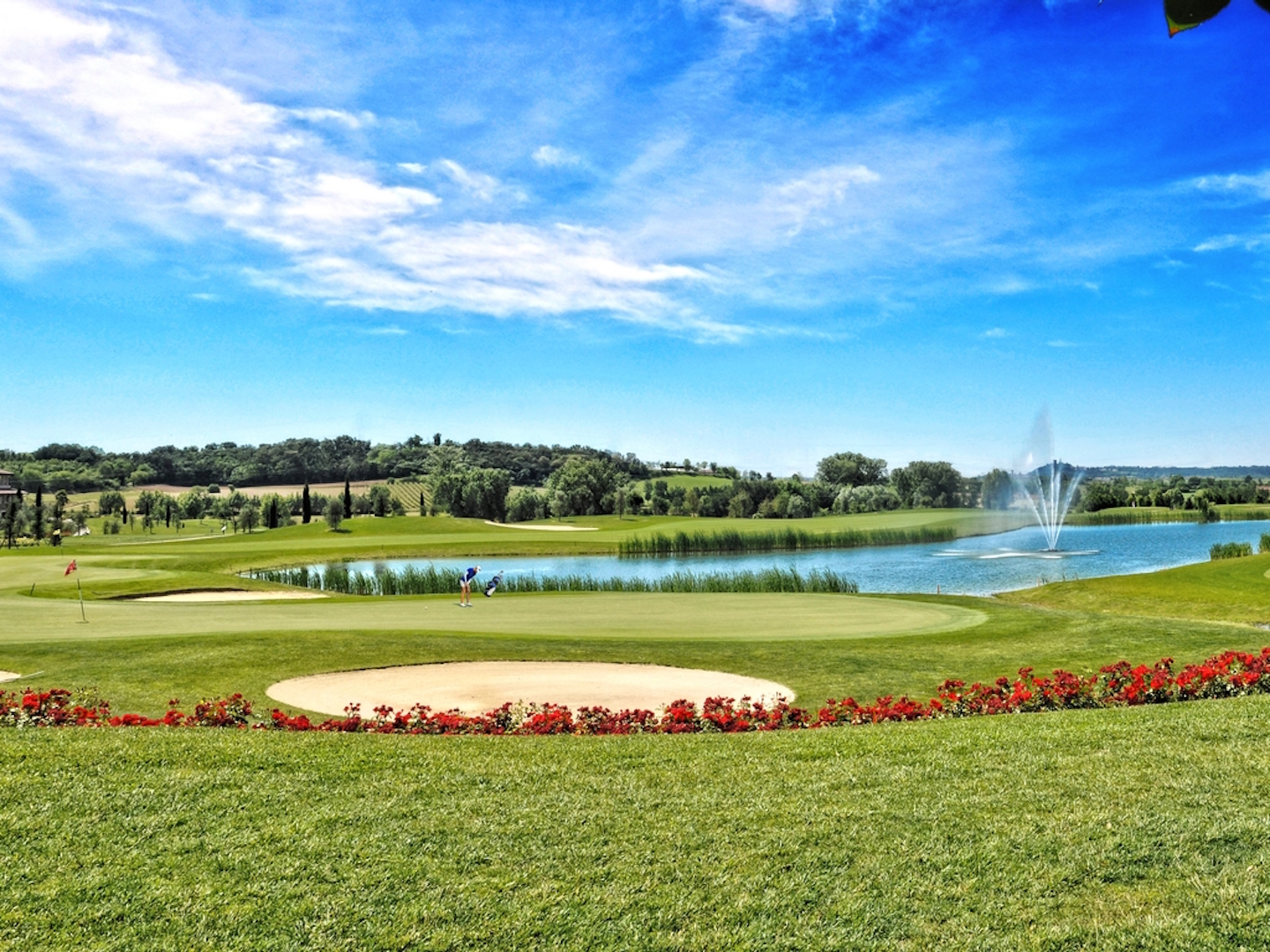 The other 27 are championship standard, which I think I understand. Designed by the architect Kurt Rossknecht, who also created Arabella in Mallorca, the three nines are called Benaco, Solferino and San Martino.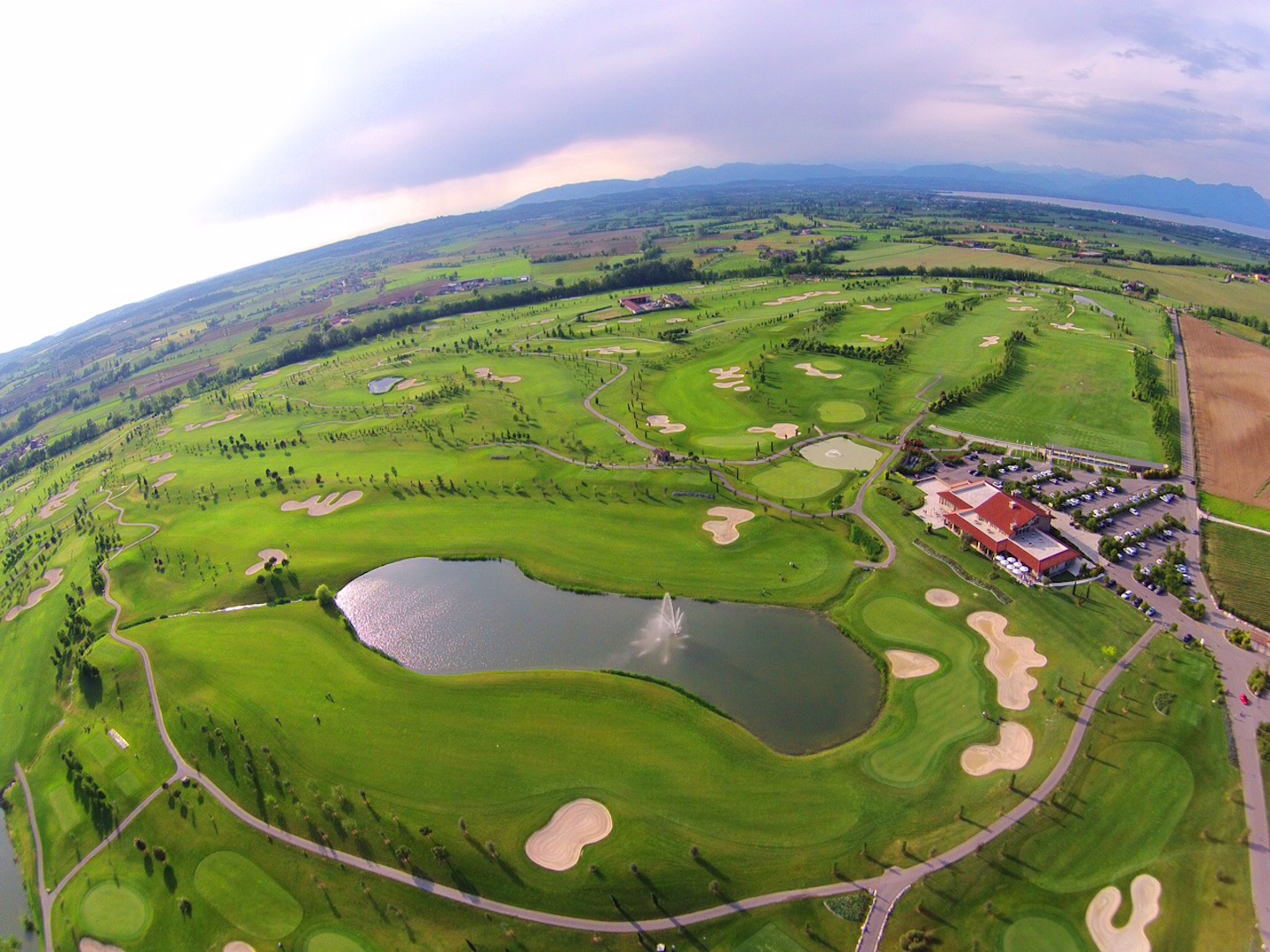 With all the beauty of the Alps in the background there is, however, one eyesore with the pylons that cross the golf course. But that is me just being a bit pedantic (Indeed – the rest of us were back in Blighty working so stop being ungrateful - Ed). It's always fun to try and hit the power lines in any event, but I've no idea on the rulings around them!
Benaco (Red Course) Off the golf championship tees: 3,735 yards
Men Championship: 3,520 meters
Ladies Championship: 3,029 meters
Ladies: 2,884 meters
San Martino Off the golf championship tees: 3,171 meters
Men Championship: 3,102 meters
Ladies Championship: 2,763 meters
Ladies: 2,588 meters.
Solferino Off the golf championship tees: 3,673 meters
Men Championship: 3,396 meters
Ladies Championship: 3,230 meters
Ladies: 2,733 meters
TAGS: Golf In Verona, Golf In Italy, Kurt Rossknecht Designer, Travel, 2017, Chervo, Italy, Lifestyle, Planet Golf, Europe