Top 10s
Jun 29th, 2017
Top 10 Forgotten Heroes
A 'Representing Special' If Ever There was One!!
Words: GolfPunk Photography: Getty Images
As Adele so poignantly put it... 'Don't forget me, I beg, I'll remember you said, "Sometimes it lasts in love but sometimes it hurts instead'.... Anyway, all we're saying is that these 10 golfing heroes deserve to be remembered. You may not have heard of them before. You may not remember their names in the future. You might... oh, just read it will you.
We recommend listening to Adele's Someone Like You while reading this. You may also need some handkerchiefs... No, scratch that, just the music...
https://www.youtube.com/watch?v=hLQl3WQQoQ0
Representing For All The GolfPunks All Across The World.... These guys!!!!
10)

Horace Hutchinson (1859-1932)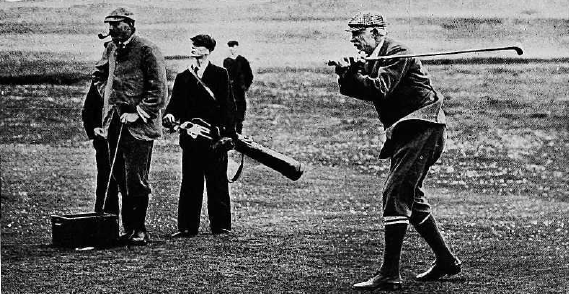 In addition to being a fine golfer – twice a winner of the Amateur Championship and twice runner-up – he was a pioneer in many fields. His two victories and first runner-up spot in the Amateur were in the first three playing of the event, so he was there at the beginning of what we recognise as golf today.
He wrote copiously on golf, was the sport's first editor in the magazine Country Life and also penned the first ever golf instruction book Hints on Golf but it was his later work, simply titled Golf, that considerably widened interest in the game.
This was long before realisation dawned on us all that it is not possible to learn the game from a book, He also wrote about golf course layout and he had a practical hand in developing many fine courses.
9)

J. Douglas Edgar (1884-1921)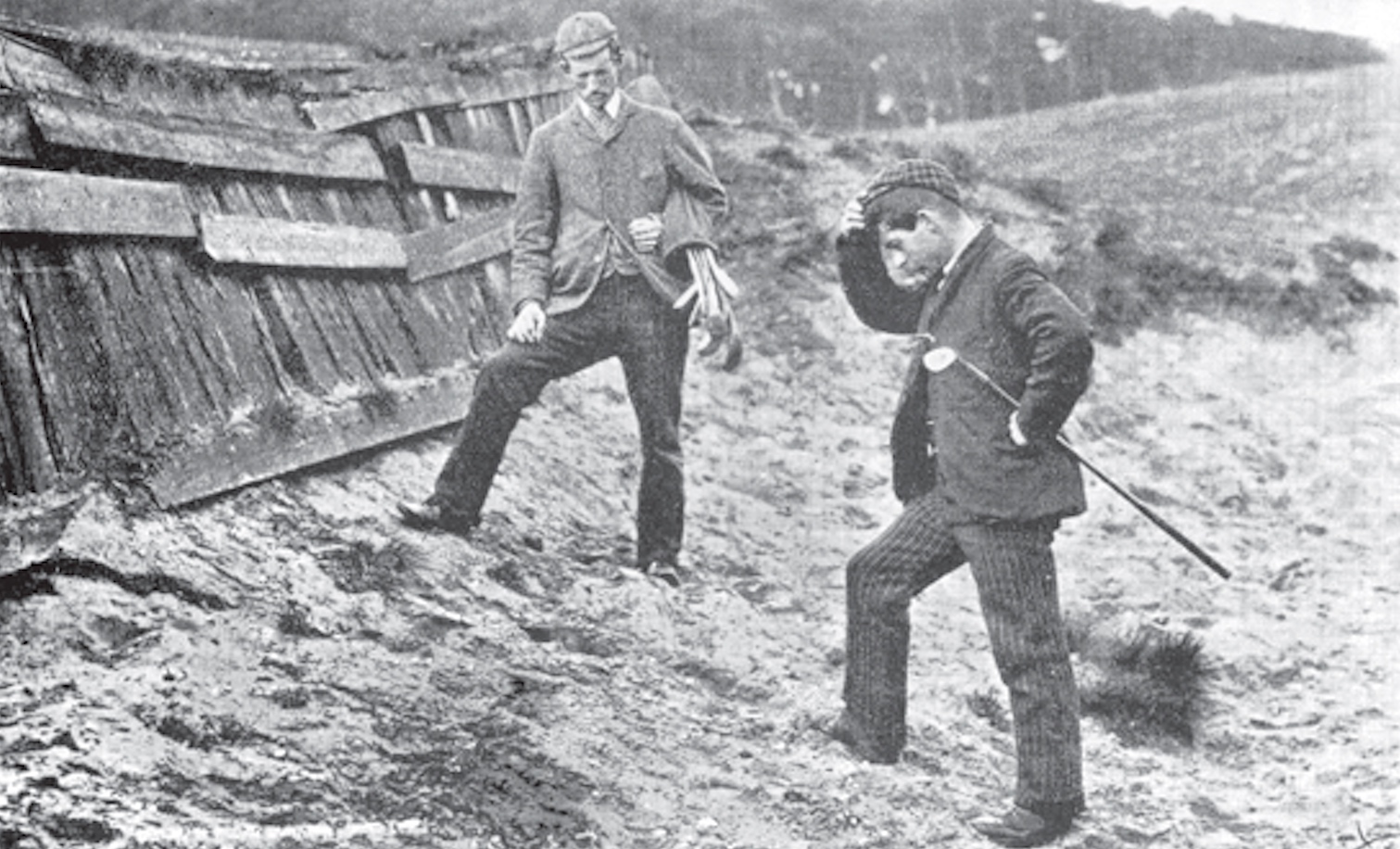 He won the 1914 French Open by six – from Harry Vardon, who had just lifted the claret jug for the sixth time. He then won the Canadian Open twice, including a 16-stroke margin, the biggest victory in any national Open anywhere (including Tiger Woods' performance at Pebble Beach in 2000). Bobby Jones called him a 'magician with a golf club'.
Tommy Armour said: 'He was the best I ever saw.' In 1920 he lost the final of the US PGA, one down to Jock Hutchison. The following year he was murdered in Atlanta by person or persons unknown, possibly as a result of an affair with a married woman.
He was found in the street bleeding from a leg wound and died before medical help arrived.
8)

Johnny McDermott (1891-1971)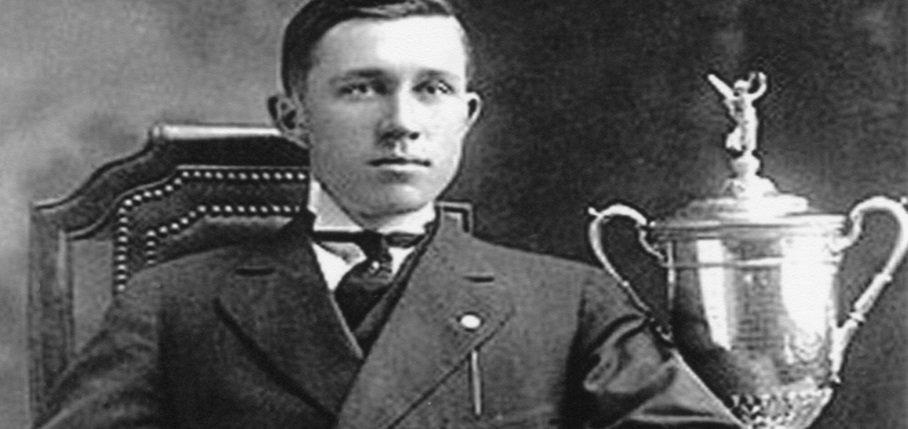 He could have been a contender but his career was cut tragically short by mental illness. He lost the 1910 US Open in a playoff but then won it for the following two years as an amateur (being the first American-born player to lift his own national championship and he is still the youngest – his first win came at the age of 19).
In 1914 he came to compete in the Open but travel delays meant he arrived too late to play. On the trip home his ship collided with another and had to return to port, which upset him greatly.
He developed mental health problems on the subsequent journey home and spent the rest of his life in institutions or being cared for by his family.
https://www.youtube.com/watch?v=ruxJ4zgpls0
7)

Marion Hollins (1892-1944)
Possibly the greatest woman athlete of the 1920s, she was a millionaire and accomplished at golf, tennis, marksmanship, racing cars and horse riding. She is also responsible for three of the greatest golf courses in the world.
She won the US Women's Amateur in 1921 and a year later she captained the first American Curtis Cup team. Always a keen student of golf architecture, it was she who recommended Alister Mackenzie to design two courses on the Monterey peninsula – Cypress Point and Pasatiempo.
As a result of these, Mackenzie was hired to help create Augusta National. He was greatly influenced by Marion's thoughts on design and said of her: 'I do not know of any man who has sounder ideas.'
6)

Craig Wood (1901-1968)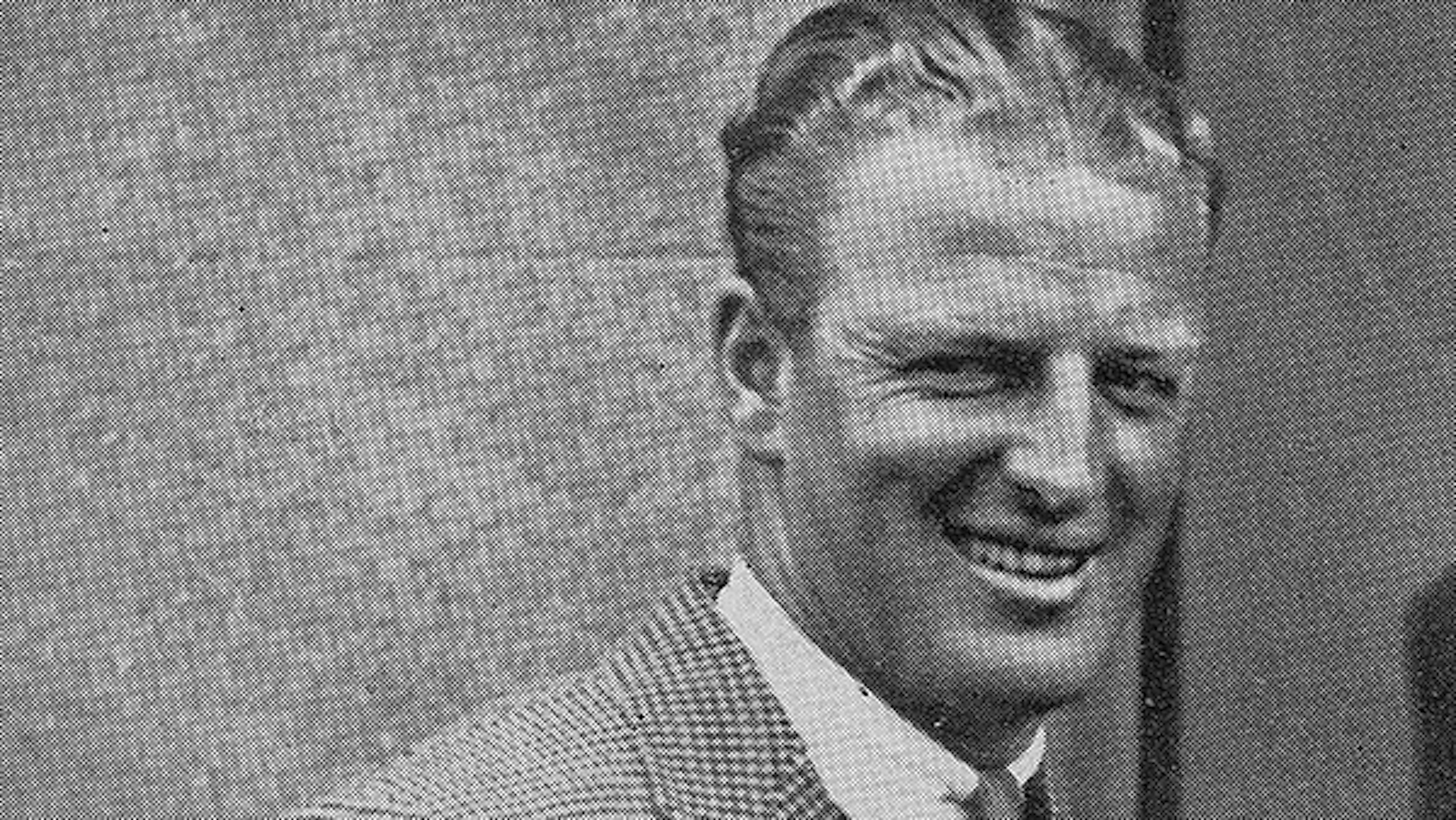 Until Greg Norman came along, the only man to lose all four majors in a play-off was Craig Wood, for whom the term 'jinxed' may have been invented. It started in 1933 when Densmore Shute beat him in a 36-hole playoff for the Open.
A year later Paul Runyan beat him at the 38th hole in the US PGA (four months after Wood lost the Masters by a stroke). In 1935 he was the victim of Gene Sarazen's 'shot heard around the world' at the Masters, losing the following day's 36-hole playoff, and four years later he lost a playoff for the US Open to Byron Nelson.
Not surprisingly he laid low for a couple of years but then in 1941 he prevailed, winning both the Masters and US Open. He never contested a major again.
https://www.youtube.com/watch?v=xzhtbwt2jqk
5)

Joyce Wethered (1901-1997)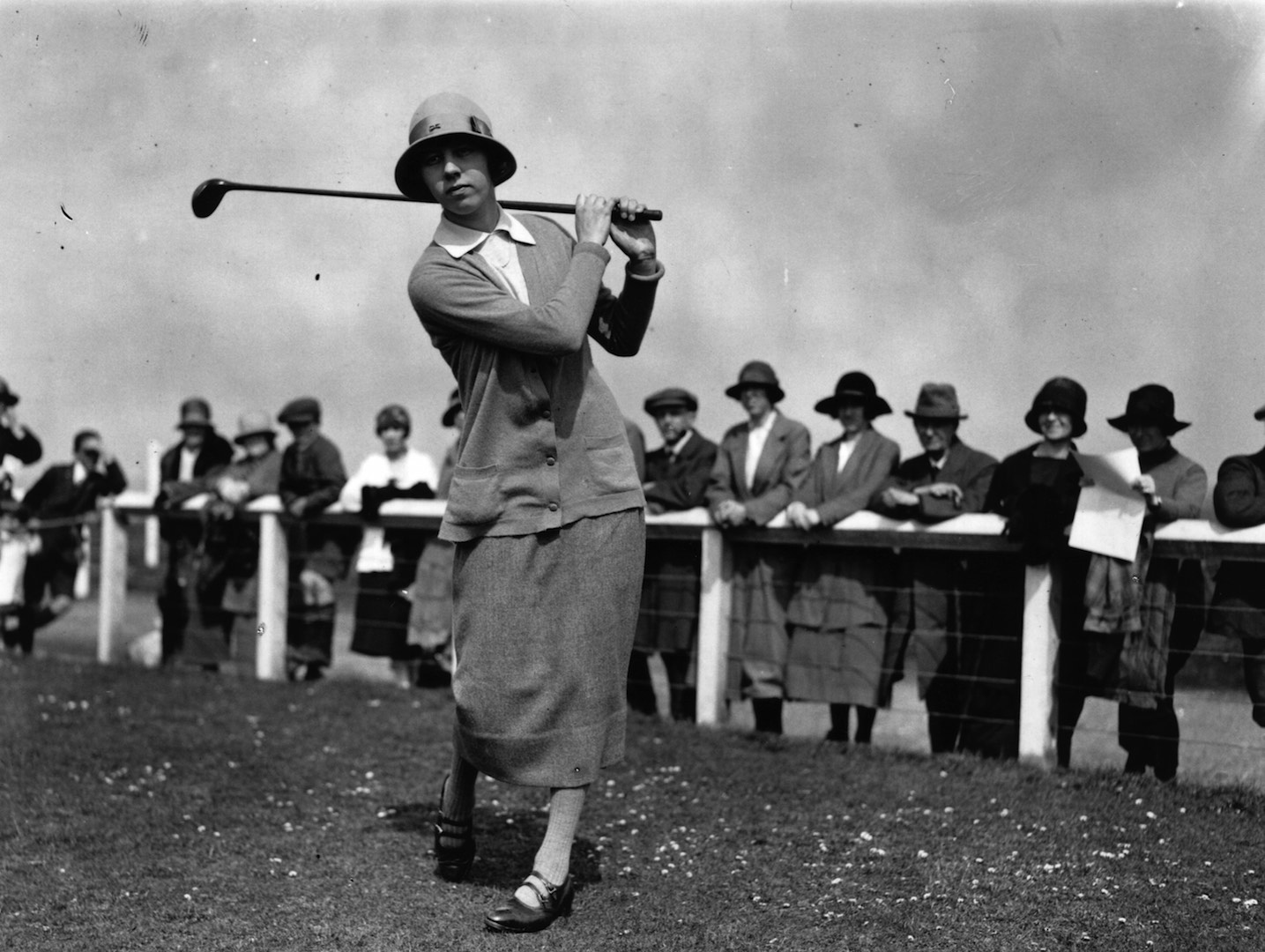 https://www.youtube.com/watch?v=rnqdwehOfNQ
4)

Paul Runyan (1908-2002)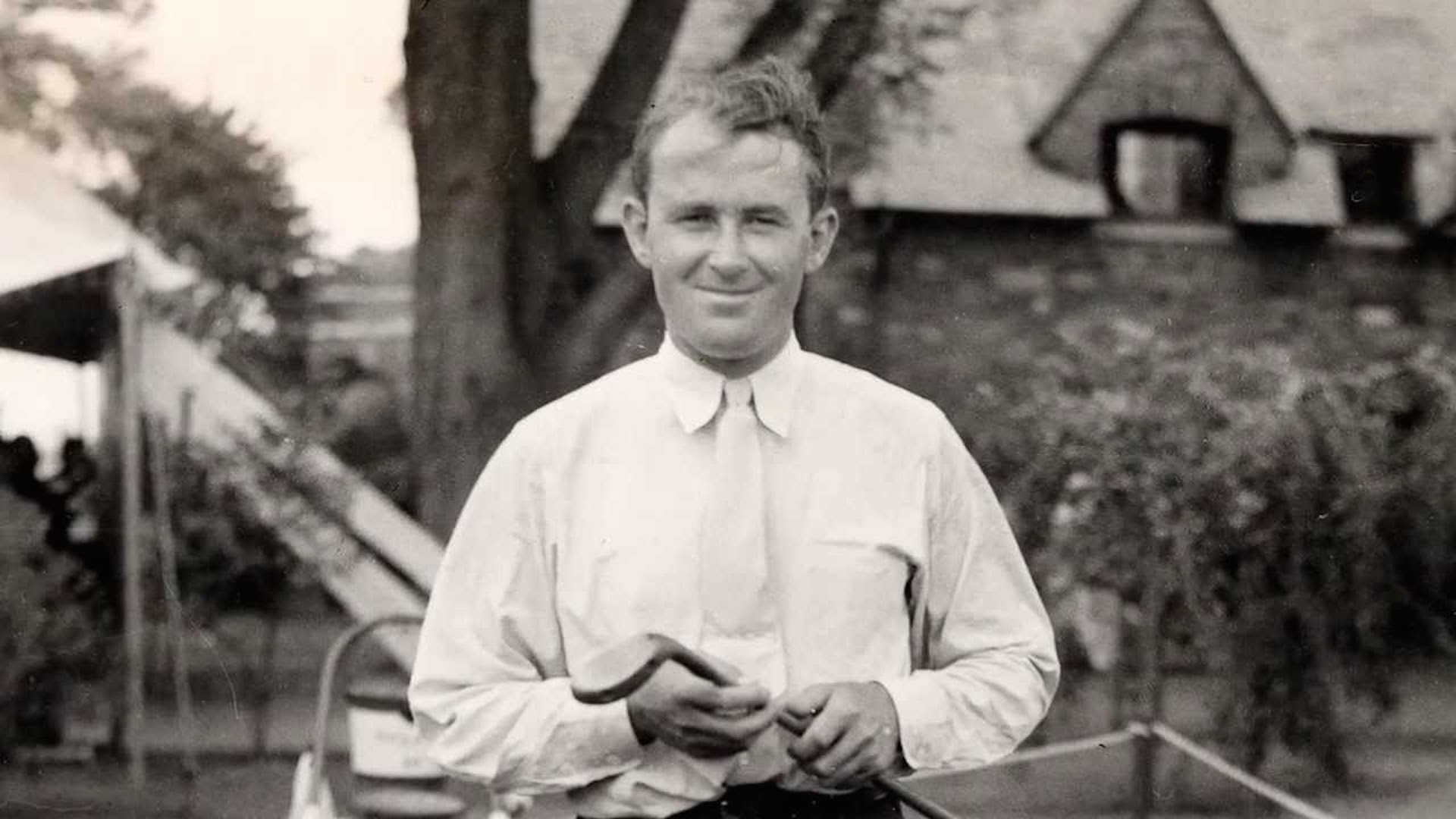 Small, slight and a short hitter, Runyan was the sort of matchplay golfer that everyone detests because he had a short game that was second to none – think Luke Donald. It is no accident that his two major wins came in the US PGA Championship, in the days when it was mano-a-mano.
In 1934 he had to go to the 38th hole to kill off Craig Wood in the final but four years later he slaughtered Sam Snead, who outdrove him by 75 yards, 8&7. He had the best short game of his, and possibly any, generation. He won 29 times in all, with an astonishing 16 victories in 1933-4.
His nickname of 'Little Poison' does him an injustice because he was also a damned good bloke.
https://www.youtube.com/watch?v=_-ES9EBKG1k
3)

Stanley Mosk (1912-2001)
Long after other organisations eschewed openly racist policies the US PGA Tour retained a hateful 'Caucasian' clause in its constitution, meaning that black golfers were excluded.
Mosk was the attorney general of California and when he discovered that the 1962 PGA Championship, the organisation's premier event, was to be held at Wilshire CC, Los Angeles, he said that black golfer Charlie Sifford had to be invited, otherwise the PGA would be breaching his civil rights.
The PGA, proving itself to be harder than a harlot's heart, responded that it would therefore hold its California events on private courses but the following year, with political pressure and public outrage increasing by the day, the US PGA Tour finally removed the detestable Caucasian clause from its constitution.
2)

Calvin Peete (1943 - 2015)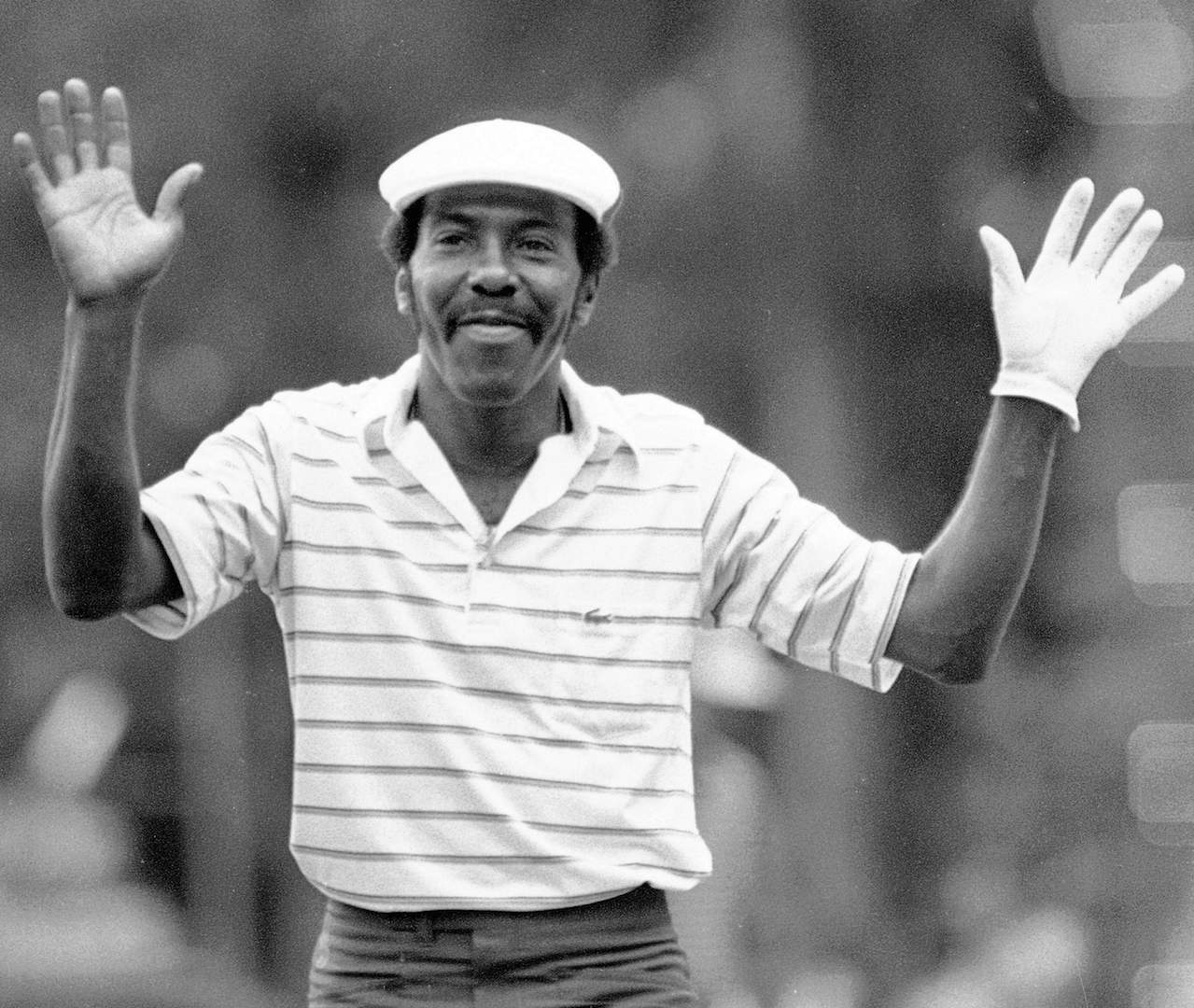 One of 19 children, he took up golf aged 23 and was hampered by a broken left elbow as a child that was set incorrectly, meaning he couldn't straighten that arm. But as Lee Trevino said: 'He straightens it to accept the cheque.'
For 10 years he topped the driving accuracy stats (a legacy of that damaged arm) and between 1982-5, won nine times and was three times among the top four in the US Tour money list. He recorded 12 wins in all, the most by any black golfer until Tiger.
His putting never matched the rest of his game but when you hit the ball as straight as he did, and as close to the hole, putting becomes less important.
https://www.youtube.com/watch?v=DwzGGJApkXo
1)

Bruce Crampton (1935 -)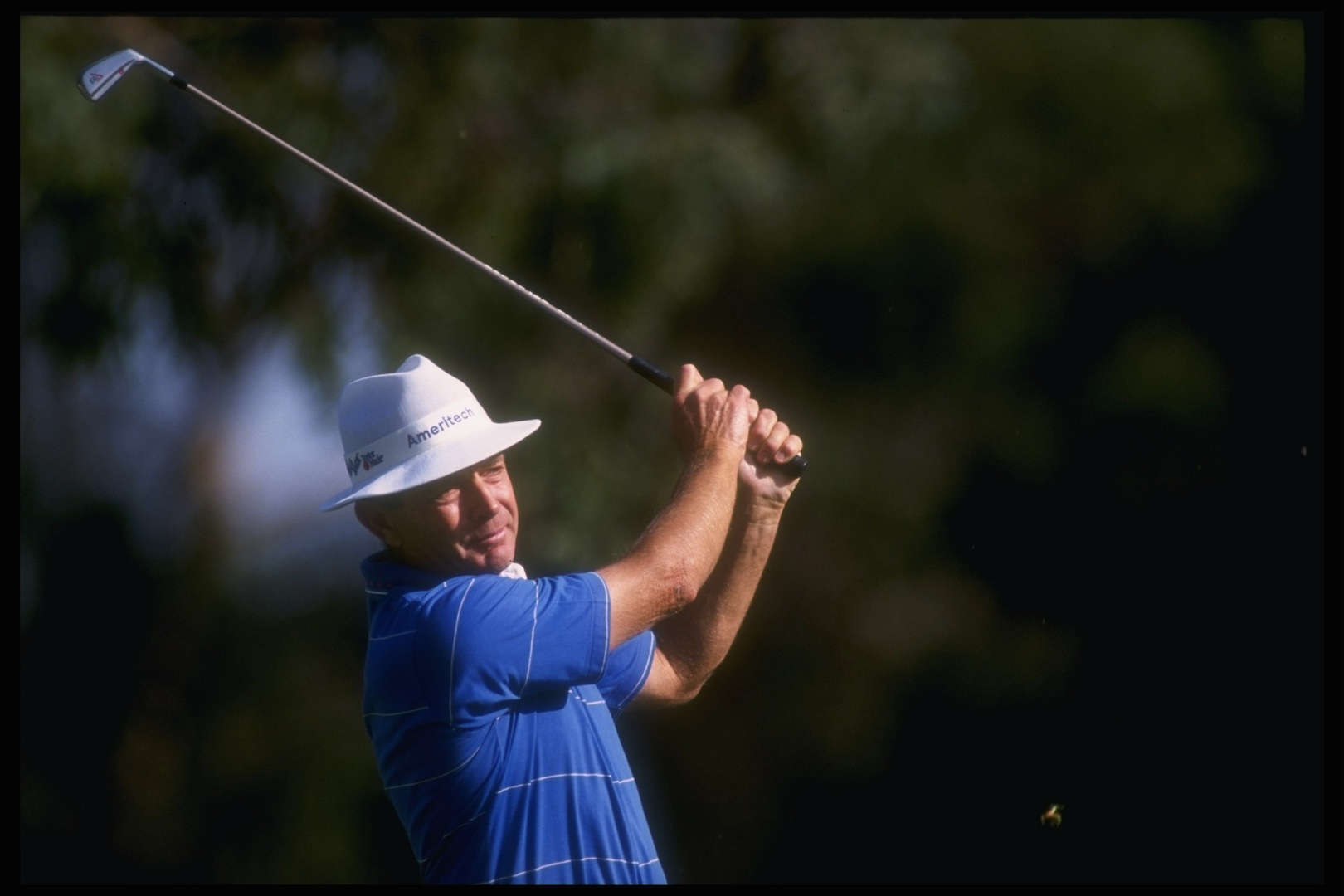 To finish runner-up in four majors without ever winning one would be enough disappointment for anyone, but to come second to the same player every time would test the patience of a saint. Yet that's the fate of this fine Australian golfer who had 14 career wins on the US Tour and twice had the lowest stroke average of the season.
His nemesis was Jack Nicklaus, who beat him into second place in the US Open (1972), the Masters (1972) and twice in the US PGA (1973 and '75). Undeterred, our hero took to the Senior Tour with great success, winning 20 events and topping the money list once. You will not be surprised to hear that he never won a Senior major either.
https://www.youtube.com/watch?v=l3NZdwt6kMA
Related: