Top 10s
Nov 7th, 2018
The Top 20 Weirdest Open Moments
Some you would not believe
Words: Mike Herd
20) NO TROPHY, NO OPEN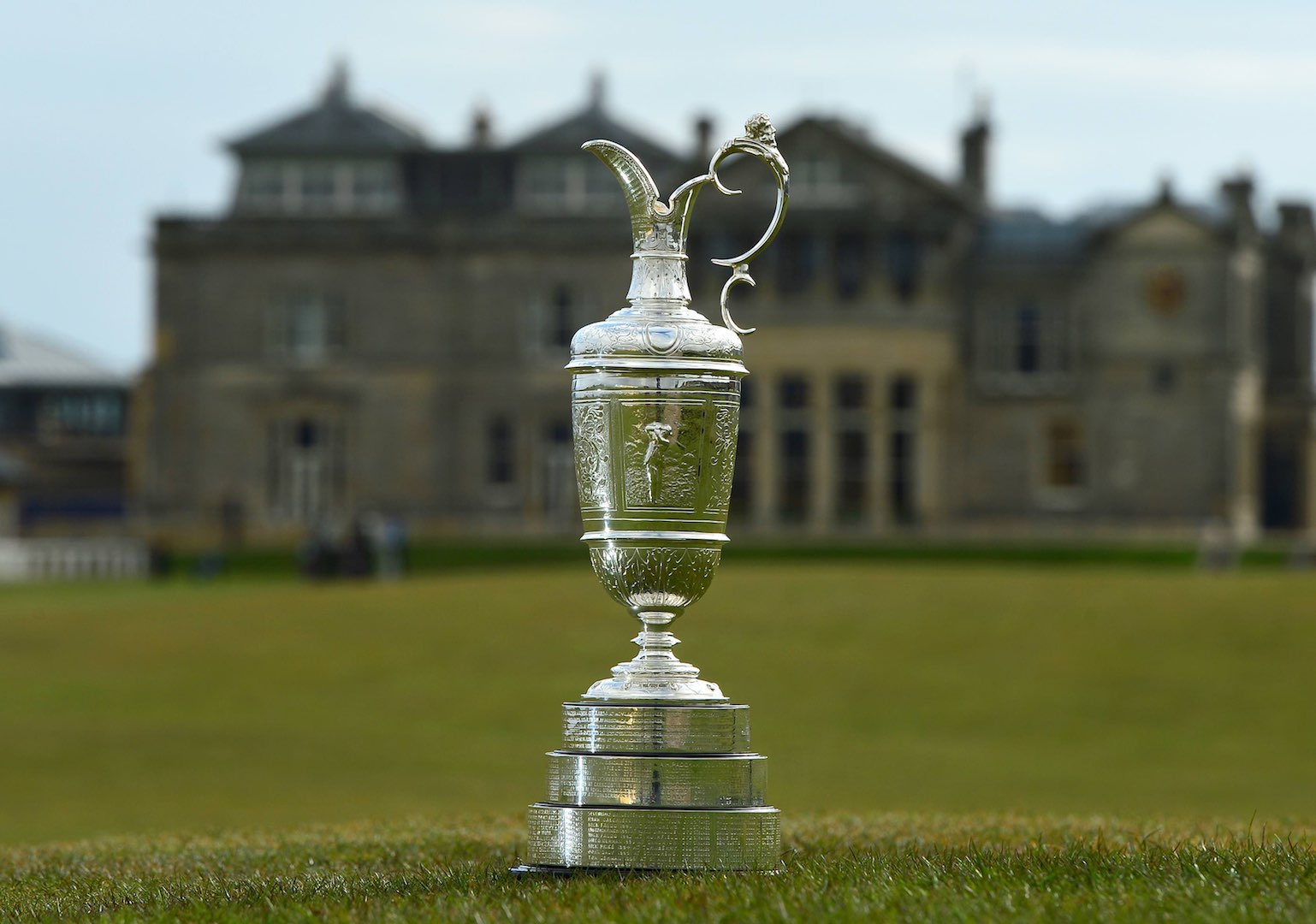 Bizarrely, the 1871 Open didn't happen, simply because there was no trophy. After young Tom Morris was given the original winner's leather belt for keeps after clinching his third consecutive Open in 1870, the organisers failed to come up with a replacement trophy until two days before the 1872 Open. 
The Claret Jug (proper name the Golf Champion Trophy) was finally introduced the following year.
19) STOLEN JUG

The Claret Jug sparked a police investigation in 1996 when that year's Open winner, Tom Lehman, took his hard-earned replica along to a charity dinner in Minneapolis –  then forgot all about it. Some hours later, the police were notified that a woman and her friends had been spotted drinking out of the famous jug at a local bar.
It was, in fact, Alissa Herron, sister of golfer Tim, who had been given it for "safe keeping" by Lehman's wife, Melissa. 
18) eBAY CADDY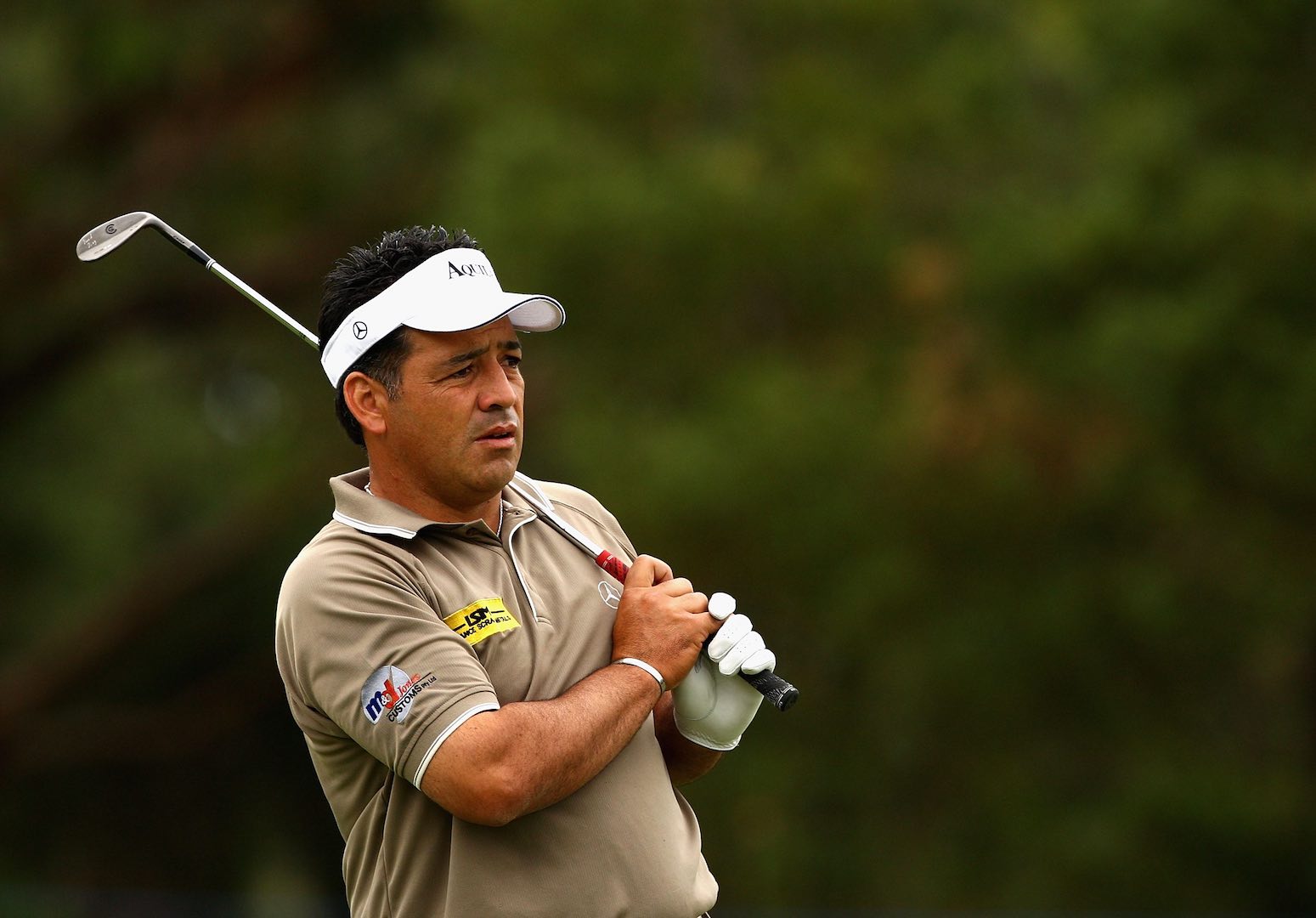 Australian qualifier David Diaz (pictured above in case you've never heard of him) auctioned the chance to bag for him in the 2005 Open at St Andrews on eBay.
The advert described it as a "once in a lifetime opportunity" (a fair description given it was the year Jack Nicklaus waved goodbye) and asked for bids from single-figure golfers only. The winner paid more than £8,000.00, but the investment wasn't all that productive – Diaz missed the cut.
17) PLAY-OFF REFUSAL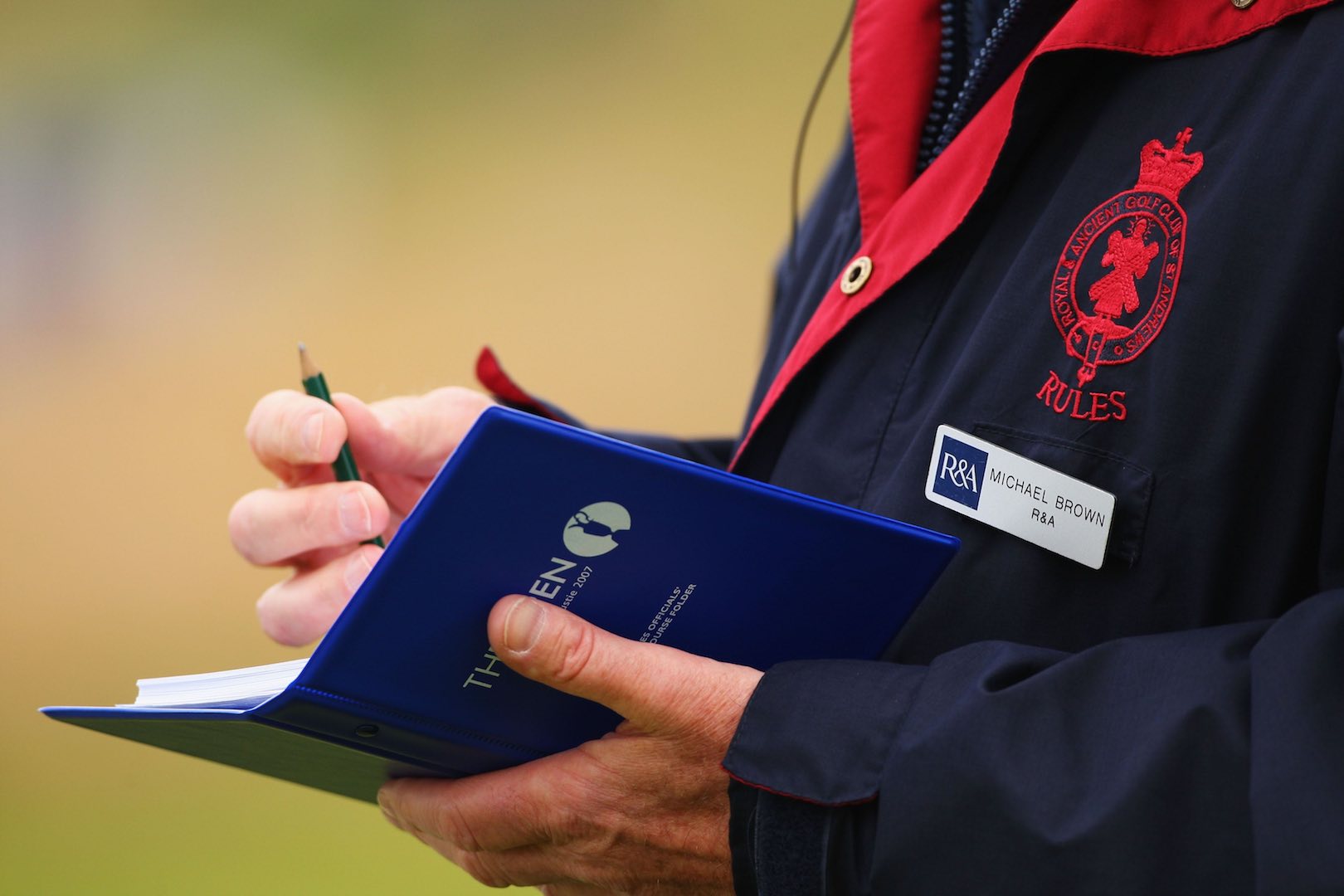 The 1876 Open ended with a play-off that wasn't played. The final round was contested while club members were also hacking around the course, raising the blood pressure of the competitors. Scot Davie Strath hit a golfer on the 14th green, and another on the 17th.
He finished tied for the lead, but faced disqualification for playing a ball to the holeside while players were still putting. When the R&A refused to make a ruling before Monday's play-off, Strath went off in a huff – leaving local pro Bob Martin to become champion.
16) JUST SAY NO
When Mark Hensby clinched his first PGA Tour victory at the 2004 John Deere Classic, he had the added bonus of being offered a place in the Open at Royal Troon. Yet the brutally honest Aussie turned the place down, offering it instead to the tournament's English runner-up John E. Morgan.
Hensby said he had no experience of playing links courses and wouldn't have time to prepare, calling the decision a "no-brainer" (a good word for it). Unfortunately, for a briefly elated Morgan, the R&A then ruled that there was no clause allowing the Deere Classic winner to pass on his place to the runner-up, so Morgan didn't get to play in the Open either.
15) BAD MATHS 1
10 years after Ian Woosnam won his only Major, his Irish caddy, Miles Byrne, cost him a great chance of another in 2001 – not to mention a possible Ryder Cup spot and bucketloads of cash – when he failed to notice that Woosie's bag had too many clubs in it.
Byrne finally spotted the extra driver on the second tee, moments after Woosie had birdied his opening hole of the final round to regain the joint lead. Two penalty shots later, Woosnam's last hurrah was in pieces, but impressively he didn't sack Byrne – just gave him "a severe bollocking".
14) BAD MATHS 2
After two rounds of the 1888 edition of the Open, three players were tied for the lead, including Scottish legend Ben Sayers. A play-off was scheduled, only for a sharp-eyed R&A member to spot belatedly that greenkeeper-pro Jack Burns' score had been added up wrongly.
In fact, his total was one better than the others, and since the rule – which remains today – states that adding-up errors are the responsibility of the event organisers, Burns was named champion.
13) IT'S NOT CRICKET

At St Andrews in 1921, Oxford undergraduate Roger Wethered shot an amateur record of 71 in his final round to finish joint leader with the naturalised American Jock Hutchison.
Despite this rare chance to become an amateur winner of the Open, Wethered was due to play for his local cricket team the next day and didn't want to break the appointment. After much soul searching he was finally persuaded – but lost the 36-hole shoot-out by nine shots to seasoned pro Hutchison.
12) ACE SARAZEN
The 1973 Open at Troon was a somewhat predictable affair, with American Tom Weiskopf leading from start to finish. But it was lit up by his legendary 71-year-old compatriot Gene Sarazen who, 41 years after winning his only Open title, nailed a hole-in-one at the par-three Postage Stamp on the opening day.
11) DISCO DEBUT

The tale of a naïve 19-year-old turning up for his first Open, leading after three days and then going out disco dancing until midnight on the eve of his final round sounds straight out of the John Daly manual – but this was Severiano Ballesteros at Birkdale in 1976.
Seve didn't speak a word of English, was staying in a humble B&B, had a policeman for a caddie who knew nothing about golf, and had to play his last two rounds with the world's best player, Johnny Miller. The two men didn't speak until the 17th green of the final round (when Miller was finally sure he would win) – at which point Ballesteros discovered the American spoke fluent Spanish.
10) CHAMPAGNE PROTEST
Four time Open winner Walter Hagen had an immediate impact when he played his first Open at Deal in 1920. Unhappy that professionals weren't allowed to enter the clubhouse through the front door, Hagen refused to enter it at all – instead using his parked Daimler as a changing room throughout the tournament. Everything he needed was delivered to his car – including, obviously, bottles of champagne.
9) ROE'S WOE
Victory was no longer on the cards for England's Mark Roe at Royal St George's in 2003 after he and his partner, Jesper Parnevik, forgot to swap their scorecards before the start of the third round.
Roe shot a 67 that would have put him tied for third place going into the final day – but instead he and Parnevik were sent packing by the hard-nosed R&A, which ruled they had posted incorrect scorecards.
8) LOCKE'S LUCK
1957 Open winner Bobby Locke incorrectly replaced his ball after marking and moving it on the final green, but for once the R&A were generous, overlooking the error as it was only identified after the South African had been presented with the Claret Jug.
But it didn't go down well with Locke's erstwhile pal and runner-up, Peter Thomson. Their friendship was badly hurt, and they only made up weeks before Locke's death 30 years later.
7) HALE AND FAREWELL
Another critical air-putt occurred at the 1983 Open at Royal Birkdale, where Hale Irwin owned up to catching the ground and missing the ball while attempting to tap in a two-inch putt at the 14th during his third round.
No one else present noticed the indiscretion, but honest Hale immediately declared his howler. Sod's law ensured that he would finish the tournament only one shot behind Tom Watson who ronically sealed victory with a tap-in from two inches. 
6) DIEGEL'S AIR-PUTT
Doug Sanders' missed tiddler on the 18th at St Andrews isn't the worst case of yips seen on that green at the climax of an Open. In 1933, American Leo Diegel needed two putts to join two of his Ryder Cup team-mates in a play-off. Diegel, famously of a nervous temperament, hit his first putt almost stone dead.
Then he crouched over the ball again, elbows splayed out wide – and missed the ball completely. An air shot had cost him his best chance of winning the Open.
5) RABBIT STEW
The '74 Open at Lytham St Annes was the subject of one of golf's most notorious rumours: That its famously sporting winner, Gary Player, had cheated at the penultimate hole – or rather that his caddie had by dropping a ball into the rough just before the time allotted for finding Player's drive elapsed.
The South African tackled the issue head on in an interview in 2003. "That accusation was directed at my caddie, Rabbit, the first black man to caddie in the Open... What they were saying was very cruel and an attack on Rabbit because we had a six-shot lead."
4) CARNOUSTIE INSANITY
What more can be said about the madness that came over Jean van de Velde on the final hole at Carnoustie in 1999? The Frenchman's wheels came off, along with his shoes and socks, as he hacked wildly up the last for a triple-bogey seven when a six would have given him the Open crown.
Having started the day five shots clear, he then had to endure the excruciating misery of a four-hole play-off – which he began by driving into a gorse bush.
3) MORE FRENCH FARCE

The 1911 Open featured a strokeplay 36-hole play-off between Harry Vardon and Frenchman Arnaud Massy. Despite having won the tournament in 1907 (he's still the only French winner), Massy was brought to his knees by the course and his legendary opponent. At the 35th, he conceded the title, declaring: "I cannot play this damn game!".
2) BUNKERED AGAIN
Of the many, many bizarre events that occurred at the 2003 Open, Thomas Bjorn's bunker travails were surely the most twisted. In the first round he notched up a quadruple-bogey eight at the 17th.
Then at the climax of his final round, he watched in horror as his attempts to get out of the 16th bunker twice rolled back to his feet. Seven shots blown in two bunkers, and he only lost the Open by one.
1) BRADSHAW BOTTLES IT
The 1949 Open at Royal St George's was the moment Harry Bradshaw lost his battle with the bottle. In the single most bizarre piece of Open misfortune, he hit his drive at the fifth hole of his second round into semi-rough – where it landed directly inside a broken glass bottle.
Reports vary as to whether it was a beer or a whiskey bottle but, whichever, Bradshaw was unclear whether he was entitled to a free drop. Without the army of officials the Open provides these days, he opted to play the ball as it lay, grabbed a sand wedge and, shutting his eyes tight, whacked the bottle, sending splinters of glass everywhere and the ball 20 yards up the fairway.
His concentration shattered, Bradshaw took six for the hole and 77 for the round, and despite a brave fightback could only tie Bobby Locke for the lead at the finish – then lost a 36-hole play-off by 12 shots. "If the ball had been in a Guinness bottle," the Irishman said, "I could not have brought myself to hit it."

Related: