Top 10s
Sep 10th, 2018
The Top 10 Weirdest Golf Swings
Mind how you go, if you are of a sensitive nature...
Words: Mike Herd Photography: Getty Images
Top 20 Oddest Swings
From Miller Barber to Jim Furyk by way of Eamon Darcy and Natalie Gulbis. The weirdest golf swings ever. How do these guys get away with it???
10) CHARLES BARKLEY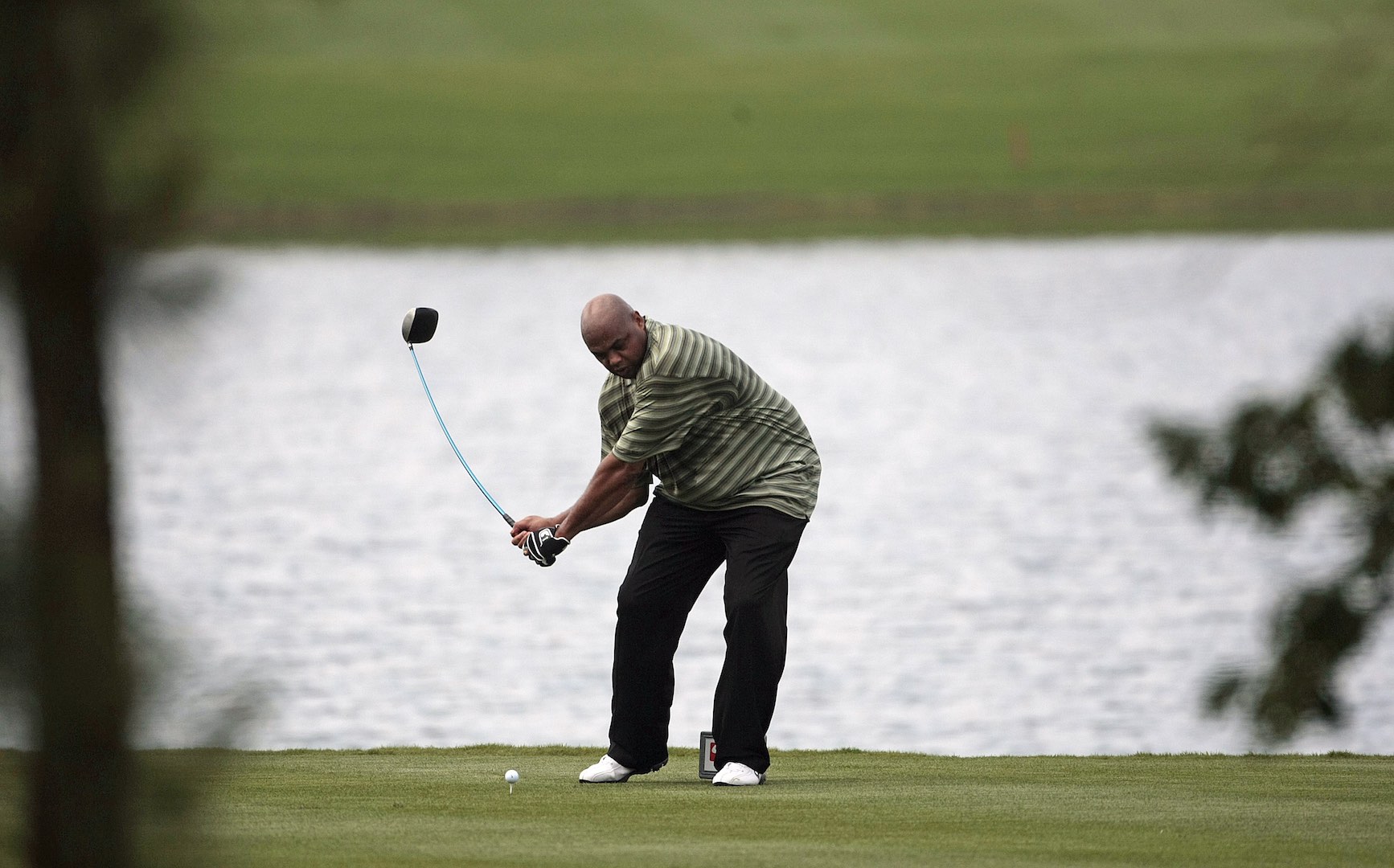 The former basketball legend is now almost as famous for possessing America's Most Bizarre Golf Swing. Coming in three distinct parts (backswing-stop-downswing-stop- follow-through), the former eight-handicapper's woes have even been immortalised in a Nike advert with his buddy Tiger Woods. "This teacher once told me to pause at the top," Barkley explains. "My swing took on a mind of its own after that..." And, says Tom Watson, "He's got the yips on the downswing. I've never seen that before."
9) PETER SENIOR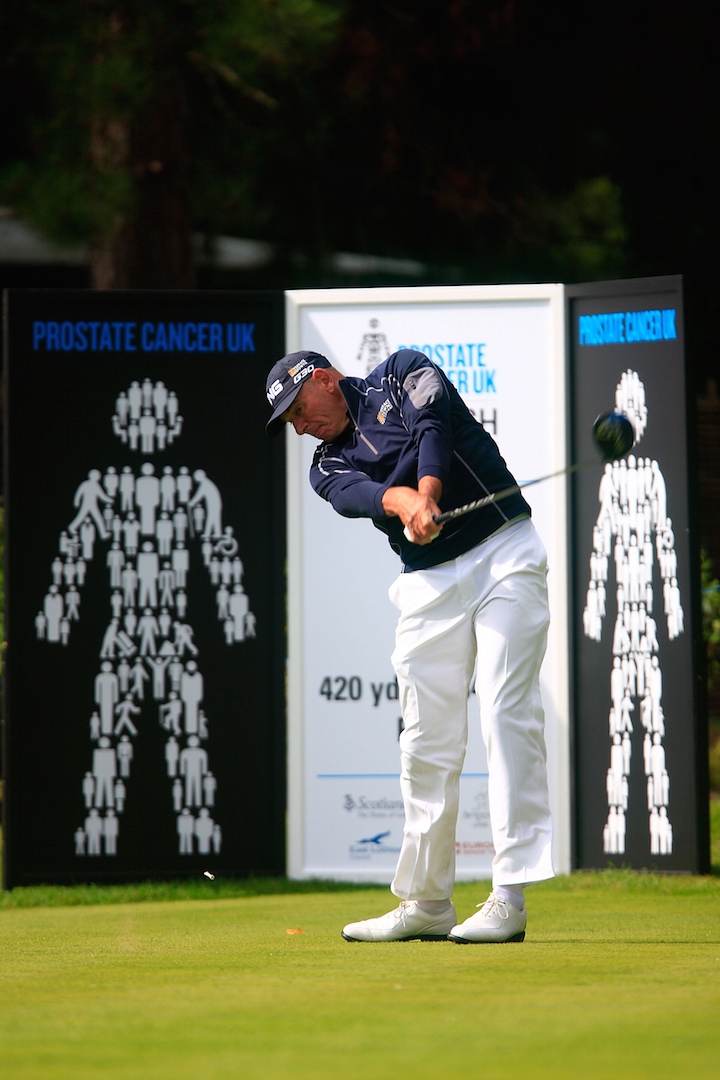 In his heyday, the pint-sized Australian's backswing looked normal enough, but his downswing featured an almighty heave up-and-out at the ball. In the mid-80s he suffered an horrendous bout of chipping yips, which saw him switch to a seriously ugly-looking, cross-handed method. A decade later his confidence went completely and he worried he was going to miss the ball altogether. "I was scared stiff over every shot," he said. "I didn't miss the ball, but I was whiffing it really badly." A belated change of coach sparked an upturn in form – and thoughts of what might have been.
8) JOHN DALY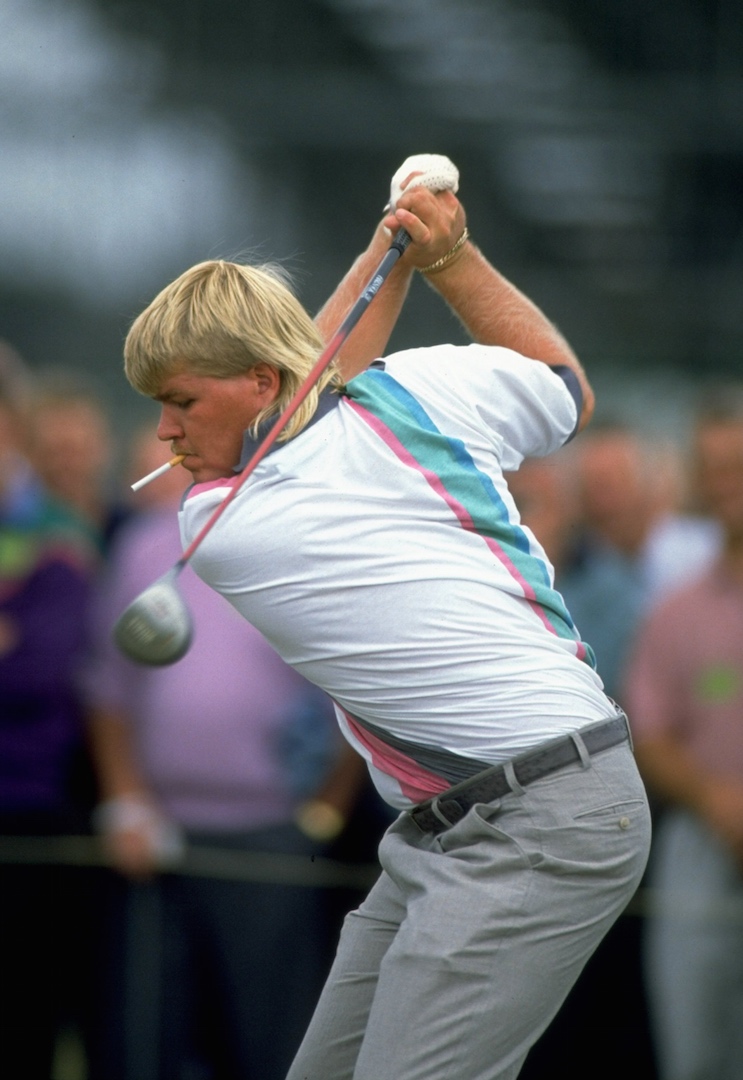 As a kid, big John's full-sized clubs would graze the ground on his backswing, so far were they taken behind his head. But would he let his dad cut them down? Would he heck. And so an overswinging legend was born. These days, his driver goes back round as far as his (not inconsiderable) belly, and the results are savage. With a swing speed of 130mph- plus, Daly grips it and bloody murders it, averaging 310 yards on the PGA Tour. Having never had a lesson ("no pro would want to go near a swing like mine"), the Wild Thing has been pressured to adjust his swing over the years by sponsors and various osteopaths. His response remains predictable: "I'm self-taught, so nobody can adjust my swing but me." Or his life, for that matter.
7) LEE TREVINO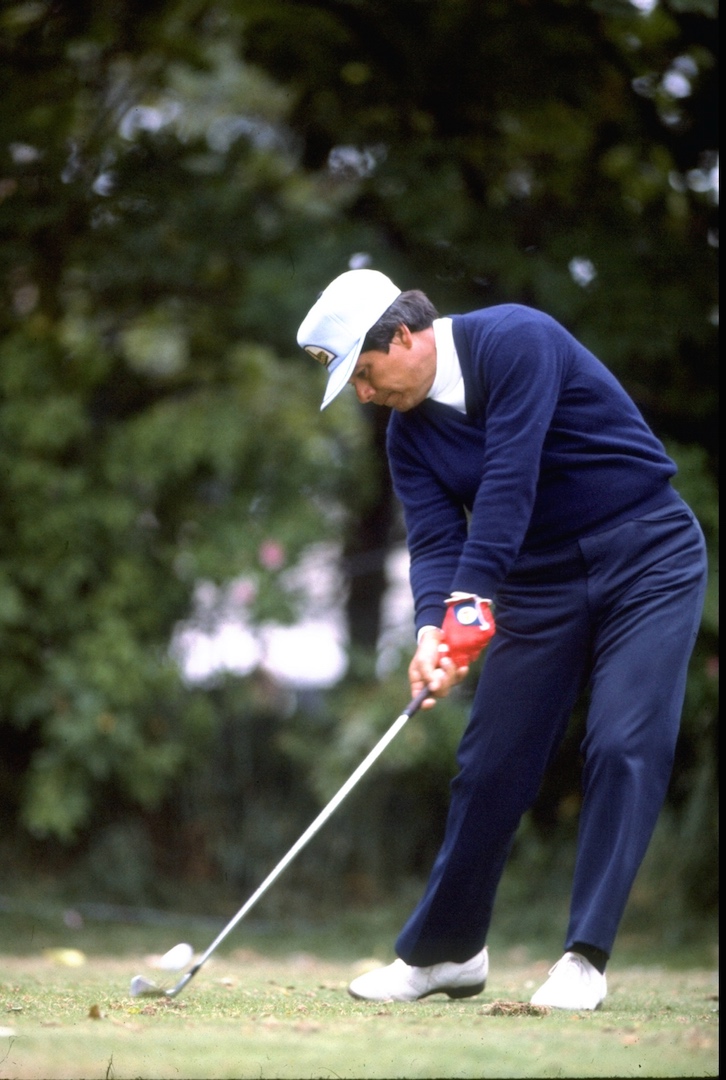 The fast-talking Mexican-American has always termed himself a blocker rather than a thoroughbred swinger. From an open stance he takes the club back high and wobbly before unleashing a fierce and frankly painful-looking body turn which has always carried the risk of a hook, not to mention a hernia. These days, says the former Open and US Open champion, "I still swing the way I used to, but when I look up the ball is going in a different direction."
6) MILLER BARBER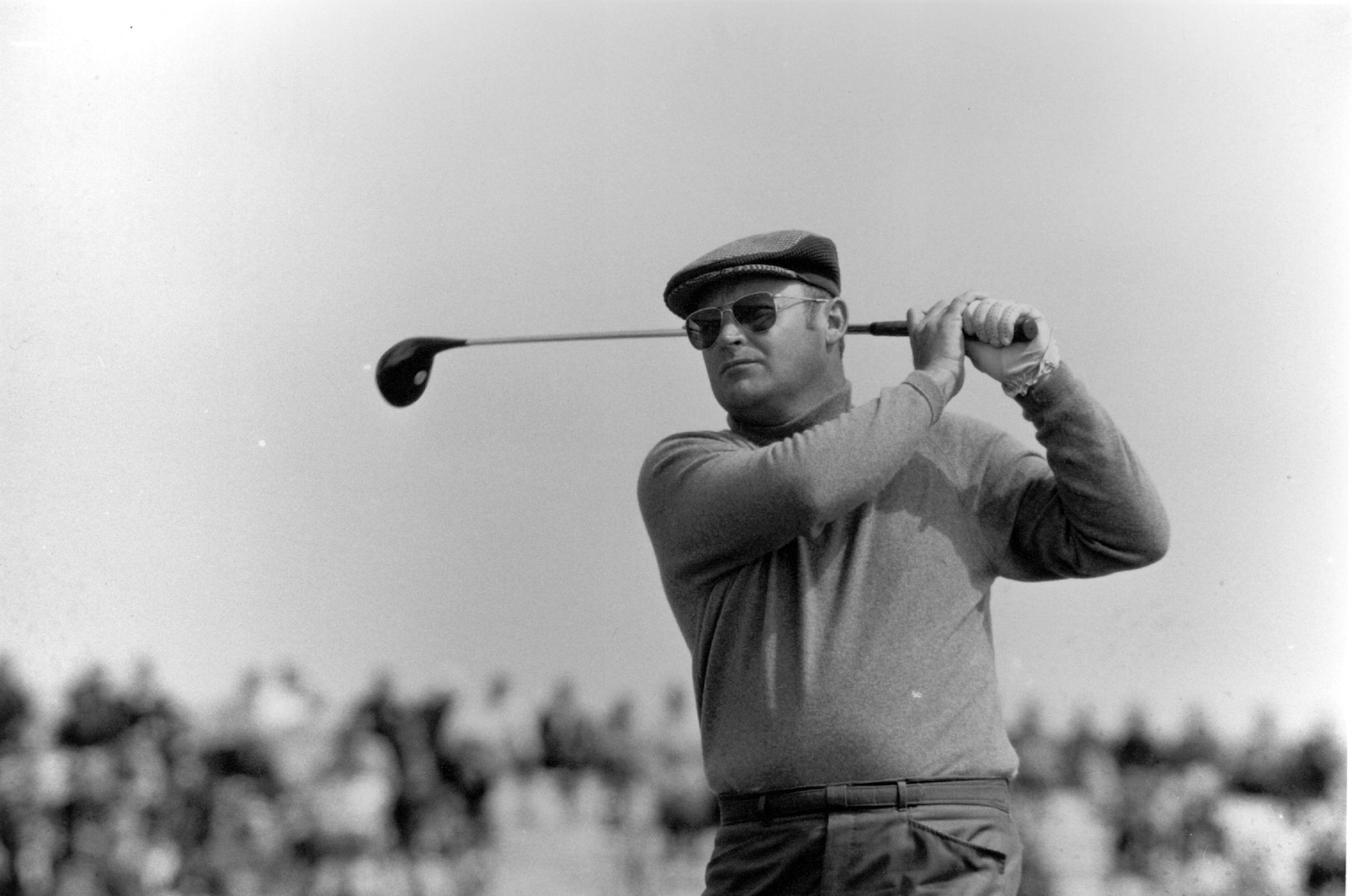 Known as "Mysterious Mr X" (or just "X" for short), owing to his racy bachelor exploits, the American's disjointed back-on-the-outside swing has variously been described as resembling an octopus falling out of a tree (the same was later said of Jim Furyk) and a man opening an umbrella in the wind. Whatever, it won this comedian-of-the-course three US Senior Opens before he finally retired, aged 73, in 2004.
5) JOHN GALLAGHER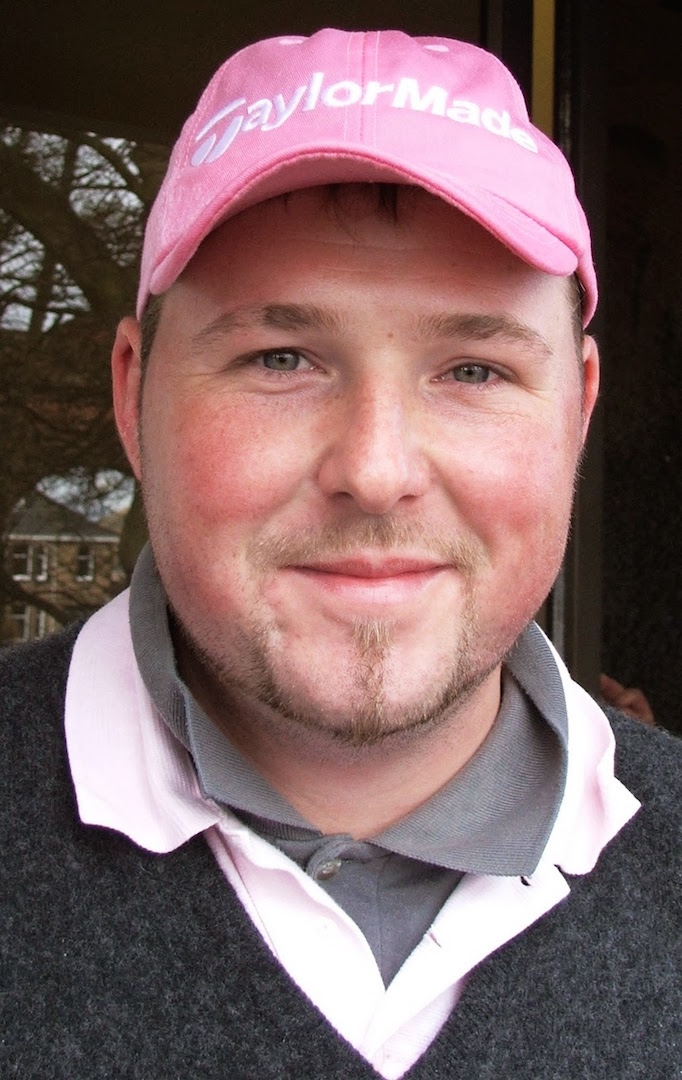 Cack-handers of the world unite behind the Amateur Championship finalist, whose feats of swing-suppleness left even his victorious opponent speechless at Royal Birkdale. The Scot's unbelievable right-over-left grip (right hand facing the sky) moved Irish champion Brian McElhinney to say: "When I told some of my mates about it on the phone, they thought I was taking the piss." 
4) MOE NORMAN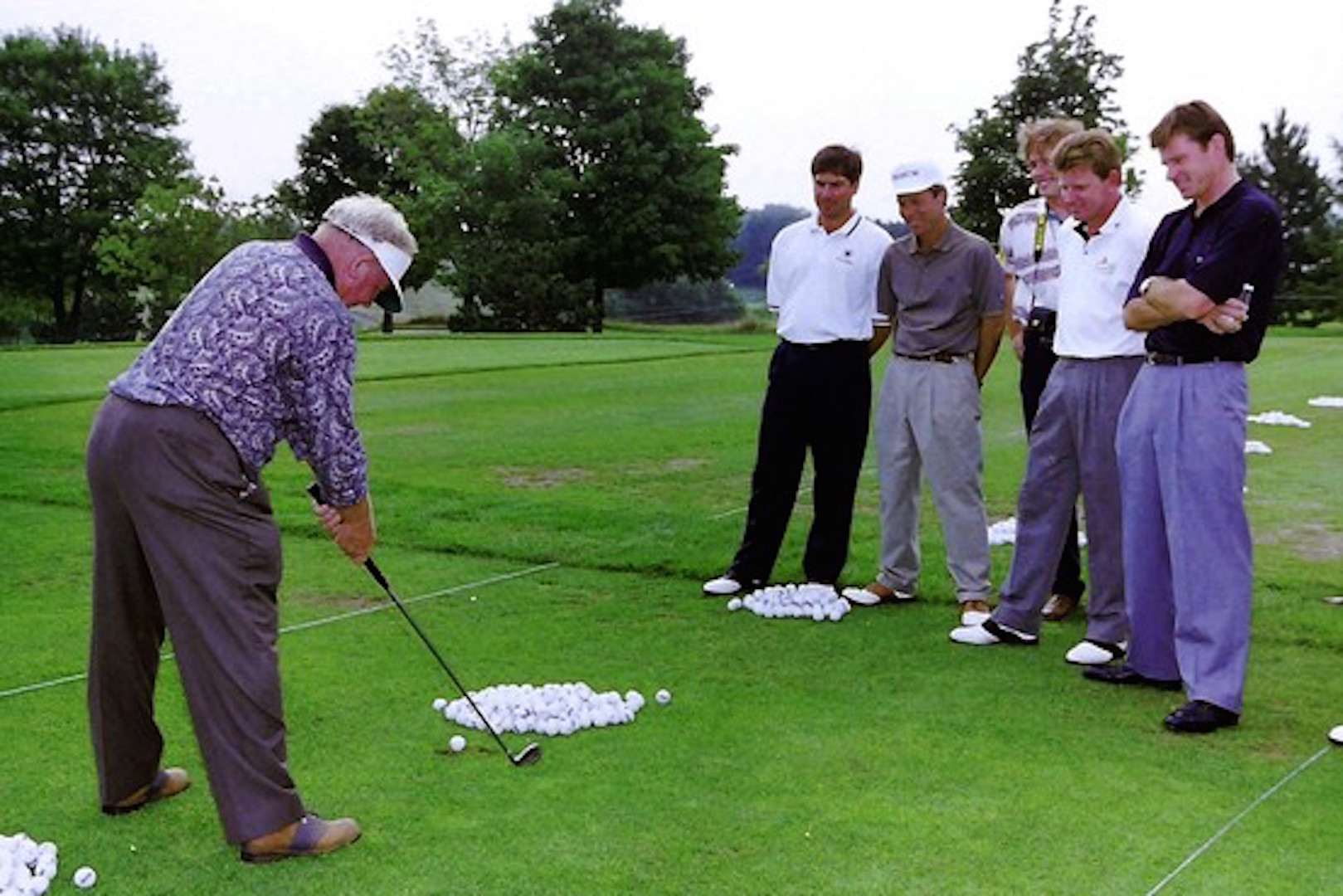 A veritable swing boffin, this cripplingly shy and eccentric Canadian was, according to Sam Snead, the game's best ever ball striker. The "Norman swing" – club gripped in the palms not the fingers, legs spread wide apart, very short backswing and follow-through – gave him supreme accuracy (he is once said to have hit more than 1,500 drives at an exhibition all inside a 30-yard-wide landing zone). He played quickly, wore his brightly-coloured trousers almost at half-mast, and died in relative anonymity in September 2004. 
3) NATALIE GULBIS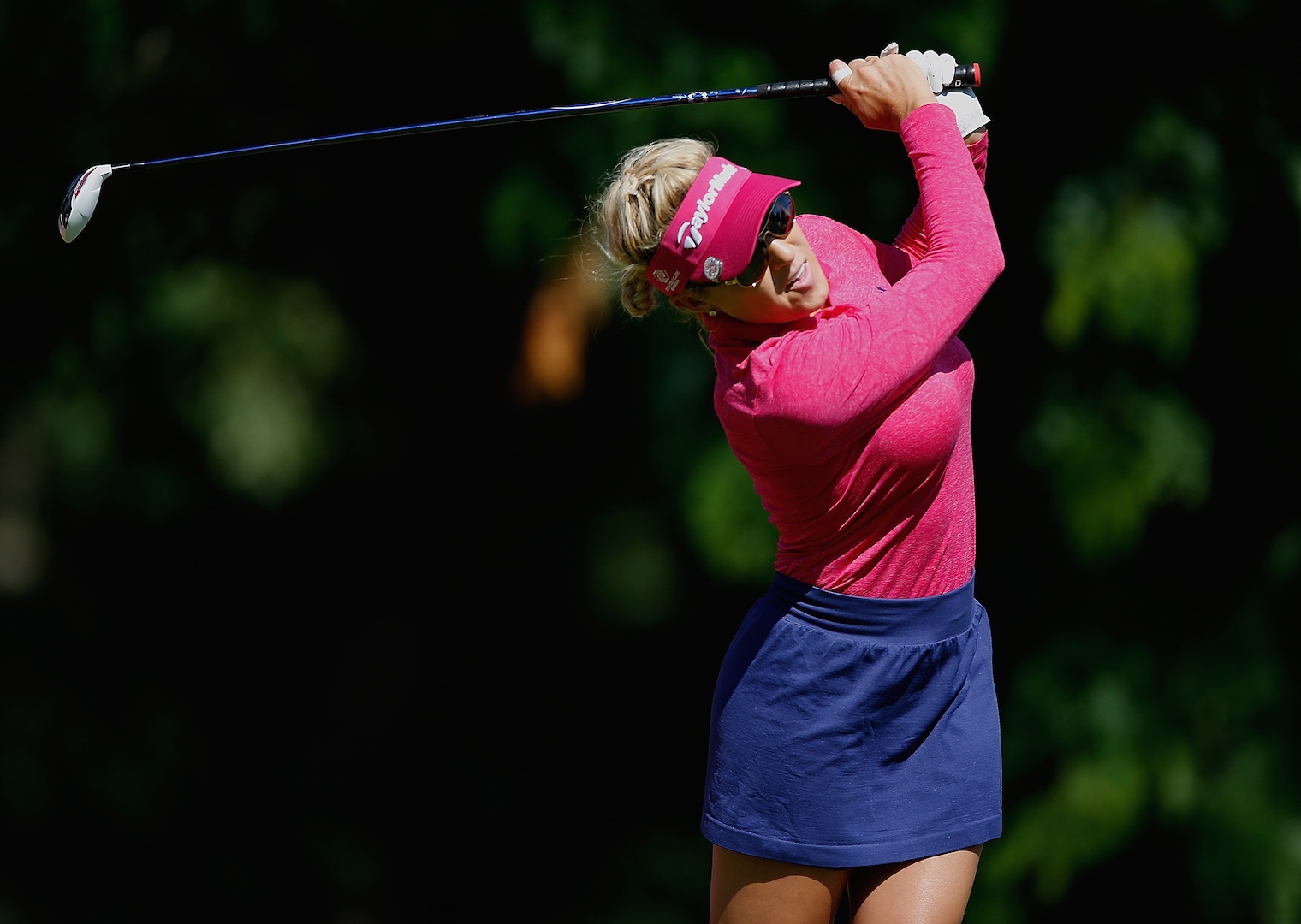 She's got the looks and she's got the game but her long and loose swing is not the prettiest, despite coach Butch Harmon's efforts to reign it in. The 32-year-old Californian's head rotates away from the ball on the backswing, forcing the club high and way off the target line. Harmon has admitted it's "the most unusual position at the top I've ever seen."
2) EAMONN DARCY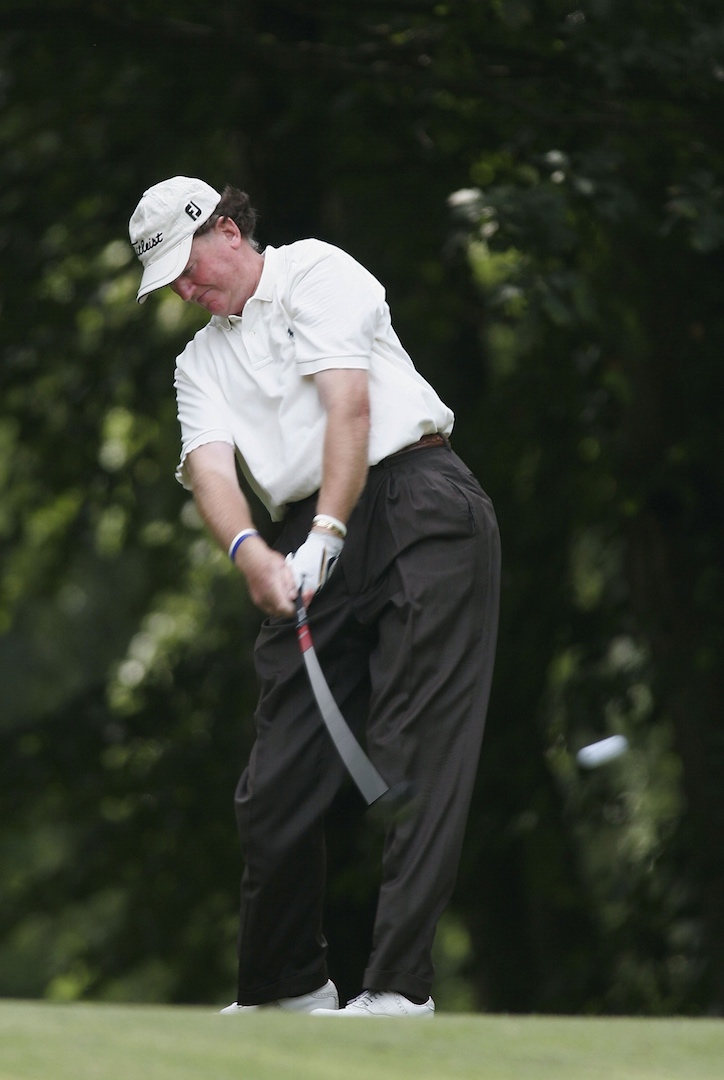 The Irishman's swing, according to venerable golf writer Peter Dobereiner, resembled a man "picking a five-pound note from a grate with tongs". But Darcy – who suffered chronic back problems for many years – was most famous for the putt that sunk Ben Crenshaw in the 1987 Ryder Cup, Europe's first victory on American soil. 
1) JIM FURYK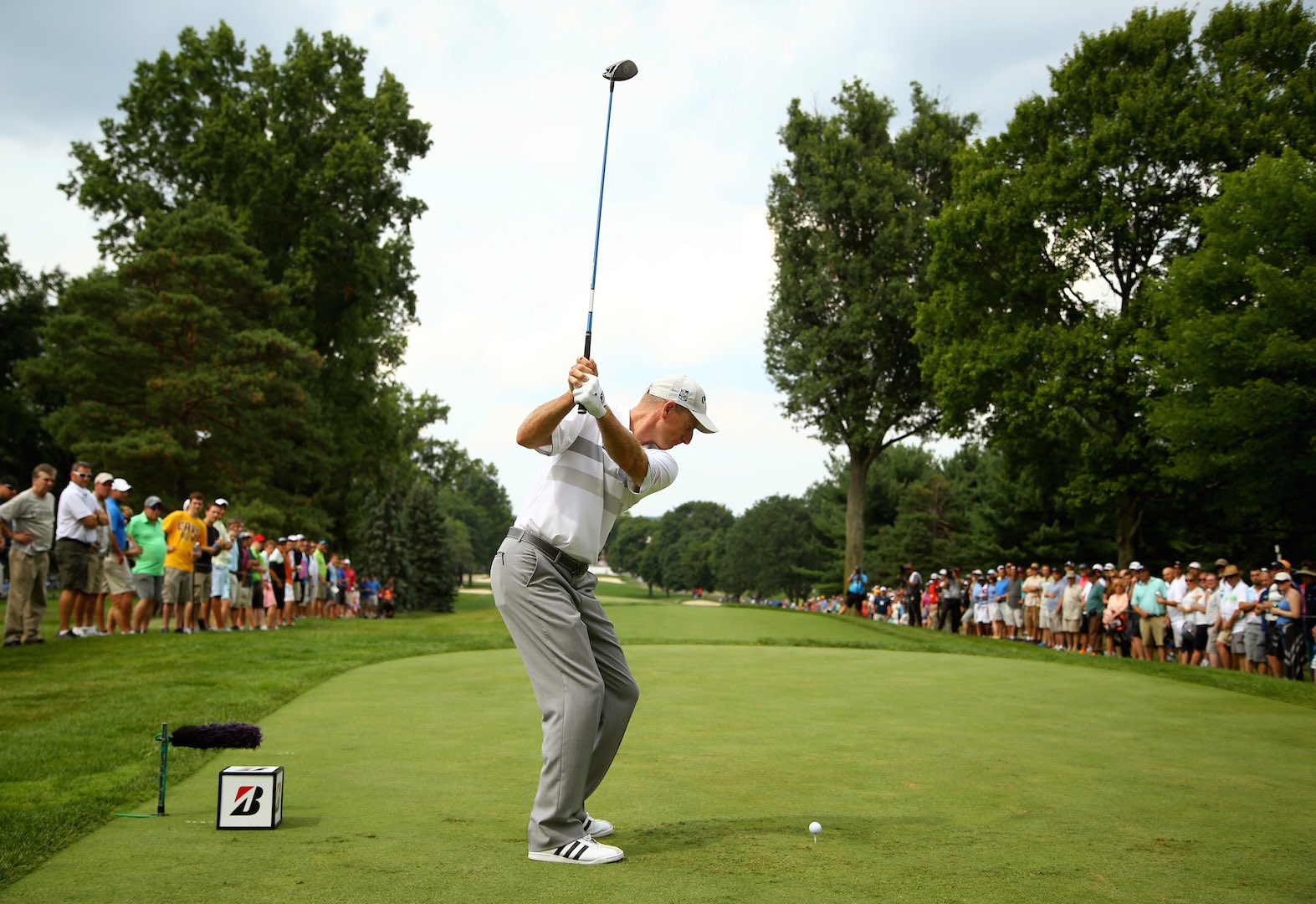 As synonymous with dodgy swings as Hoovers used to be with vacuuming. The hilarious descriptions are 10-a-penny: "Golf's equivalent of a human rain delay because of the number of times he backs off before hitting a shot..."
"A one-armed golfer using an axe to kill a snake in a telephone booth..."
"Like a cowboy trying to stay on a bull for eight seconds."
"The most unusual swing to win a Major championship. It has one layer of complication laid upon another..."
"I think it works because it's natural. I can repeat it." (That's what Furyk himself thinks, but what does he know, eh?) Neither Jim nor his coach-dad Mike has ever bowed to the criticisms, though, and in 2003 – on Father's Day – Furyk won the US Open... Ah. He even putts cross-handed, is currently ranked 6th in the world and and has been ranked as high as number two. Add in 17 PGA Tour wins and 9 Ryder Cups and you can safely say most of us would trade swings in a heart beat.
MOOD SWINGS...
GP teaching guru Jonathan Yarwood on the merits of a funky swing
■ Golf swings, like signatures, are very personal things and, remember, many people have come unstuck trying to copy someone else's signature.
The beauty of golf is that there is no one way to play the game, which means it's open to individual interpretation. For every rule there is, there are people who throw the rule book away!
Golfers have different swings for a variety of reasons. Body type and movement patterns are a primary dictator, as is how they were taught and how they swung as a kid.
When you watch a funky action, try looking at it from a new perspective. Rather than being critical, try to see what makes it tick and work for that player. Although some may look odd, many belong to very successful players (Jim Furyk, for instance). After all, the definition of a good swing is one that gets the ball from A to B time after time, and many of these swings do just that.
One of the major factors that's overlooked – and is often the common bond between all weird swings – is that they are all very dynamic swings. They create and transfer a lot of speed and energy and often this is the glue that can mask over the flaws.
So, rather than rebuilding your swing, consider working with what you have and making that better and more efficient.
TAGS: Lee Trevino, John Daly Golf Swing, Top 10s, 2018, Golf Swing, Top 10