Top 10s
Sep 10th, 2018
Golf's Top 20 Pushy Parents: Nos 20-11
Inc: Phil Mickelson Snr; Davis Love II & BJ Wie
Words: Owen Blackhurst Photography: Getty Images
Beating, bitching and bullying. All in the name of healthy, loving parenting... Here are the Top 20 pushy parents in golf. Numbers 20-11...
20 PHIL MICKELSON SENIOR
The subliminal messages that Phil Mickelson absorbed while watching his dad chipping in the garden had an undeniable effect on the toddler. And when Phil was two just two years old, his Dad gave him a cut-down club to start playing with. Phil took it off him, re-gripped it left-handed and began chipping around the garden, so his Dad turned the head back-to-front. A few weeks later, Phil asked his Dad if he could come to the big course with him and when his Dad said no, Phil ran away from home with his golf club and a suitcase full of balls.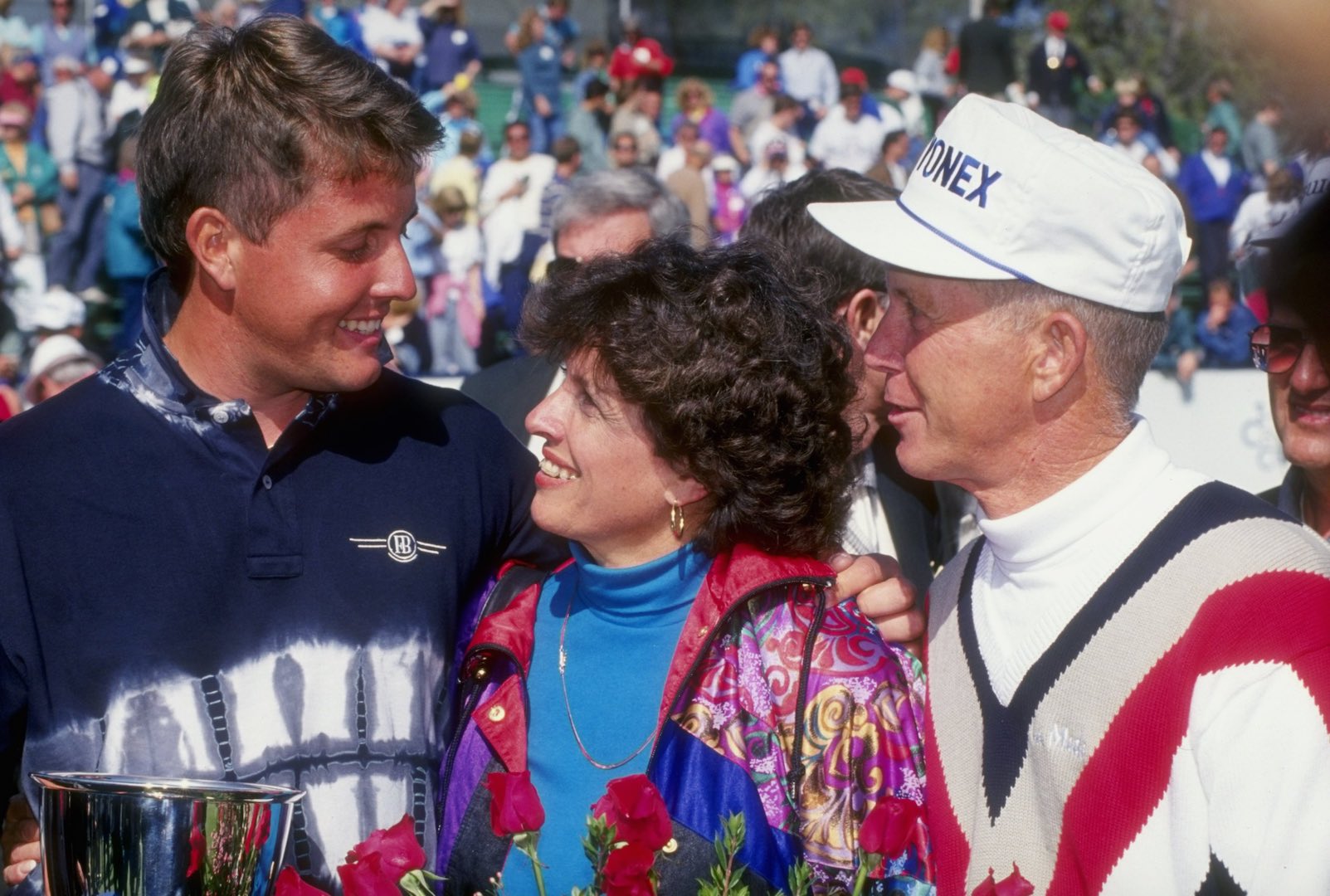 19 DAVIS LOVE II
When Davis Love lll was a boy, his golf coach father had him hitting hundreds of balls a day on the range. The humidity of the air guaranteed a blanket-like presence of flies, midges and mosquitoes, and Davis would spend more time swatting than he would practicing. Rather than acquiesce to his demands to stop playing, his father would go into the pro shop and locate an old, half-smoked cigar, light it up and stand by his son blowing smoke at the bugs.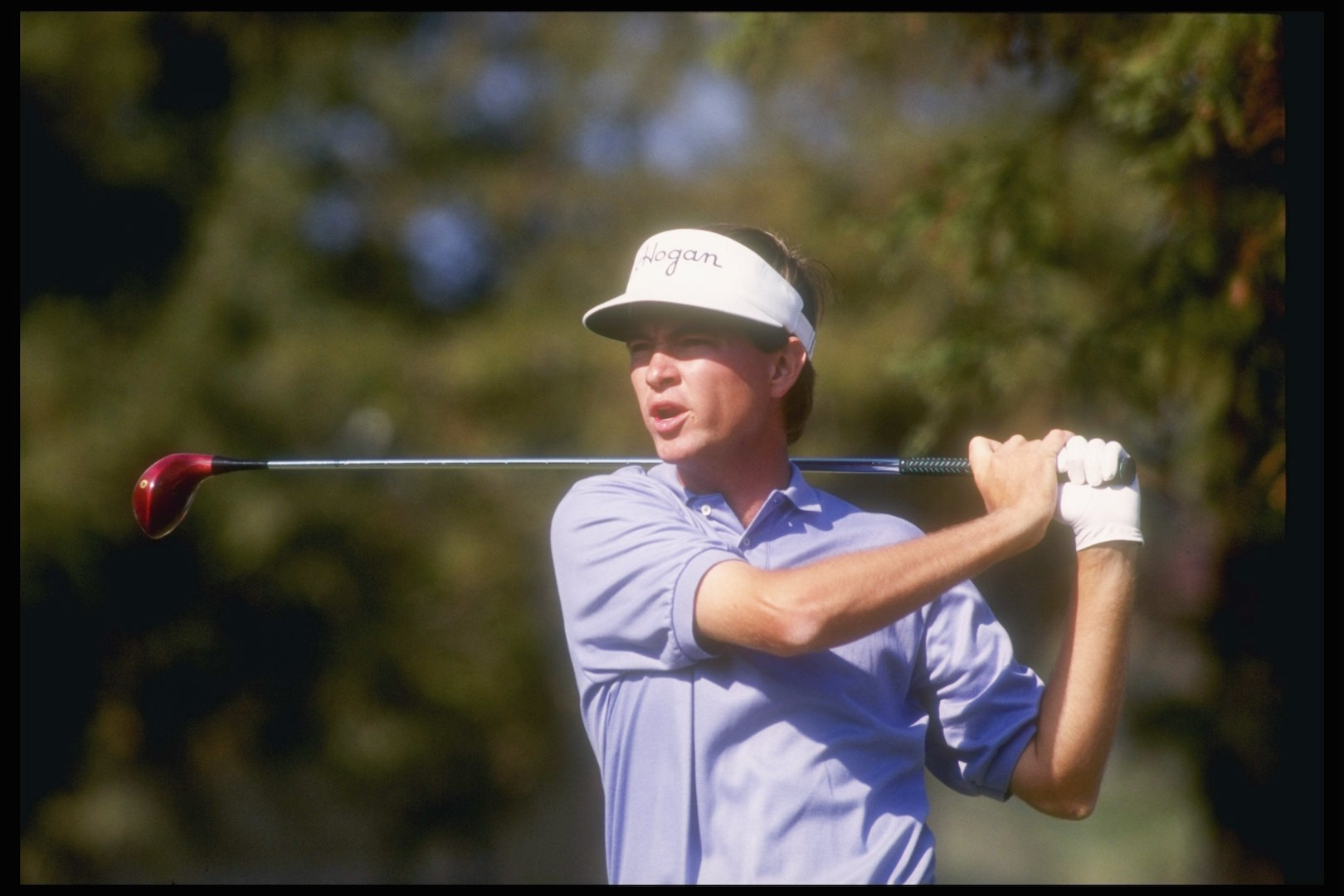 18 PETER KUCHAR
Pushy in a way that reddens his son's cheeks through embarrassment rather than a right-hander, Peter Kuchar has upset plenty of the top players in his time. At the 1998 US Open, US amateur champion Matt Kuchar was paired with Justin Leonard. On the 15th hole, Matt carved a wonderful chip from the rough that trickled into the cup sent his dad (who was caddying) mental. Running around the green like Happy Gilmore on PCP, Peter high- fived everyone within a 500-metre radius and was still leaping about and hollering as Leonard lined up his putt. Leonard then four putted the hole for a double- bogey, carded a 75 and still refuses to talk about the incident today.
17 ARTHUR OUIMET
The story of 20-year-old amateur Francis Ouimet winning the 1913 US Open against Ted Ray and Harry Vardon has been well documented, but that he did it in spite of his father makes it all the more remarkable. The Ouimet family were dirt-poor immigrants who lived in the shadow of the Brookline Club, and Arthur considered golf to be the pursuit of the privileged. When Francis started racking up column inches in the local paper for his outstanding amateur performances, his mother and sister began to keep a scrapbook. Rather than encourage his son, Mr Ouimet threw the scrapbook away, ranted at his wife and refused, to the point of leaving the room, to talk about golf in any form. Francis used this emotional scar to forge his iron-will and, finally, when he was marching down the last stretch of the play-off round, his father made the short walk from his porch to applaud his son.
16 NOTAH BEGAY II
As both a Navajo and a US Marine, Notah Begay Sr had a strong personality and work ethic that he passed on to his children. When little Notah was six, he asked to join his father on his daily jog. "You can come, but I'm damned if I'm waiting for you. If you fall behind you will be left behind," he said. His father also instructed him and his brother to box without headgear, and when he started to show an interest in golf, he had to get up at 5am to wash golf carts before he was allowed to play.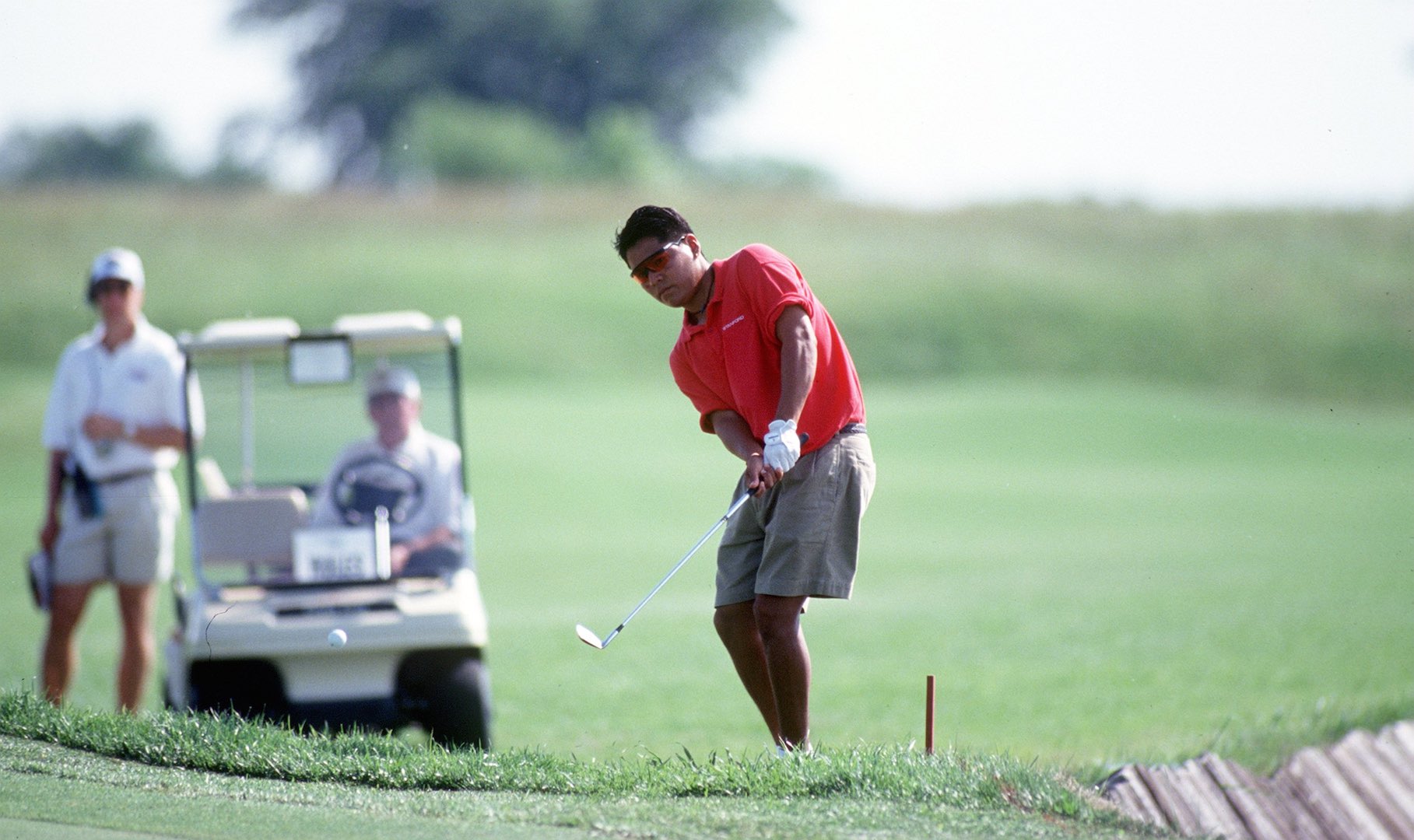 15 THEO GOOSEN
"Look," says Theo Goosen, "I never made life easy for my kids. We never spoiled them. We never pleasured them." He's not joking, either. When Retief was still learning, he had the habit of lifting his head so, rather than getting him some lessons, his father fashioned a medieval contraption from wood which had a long arm that put pressure on Retief's head. "Look now," says Theo, "he has the steadiest head in golf."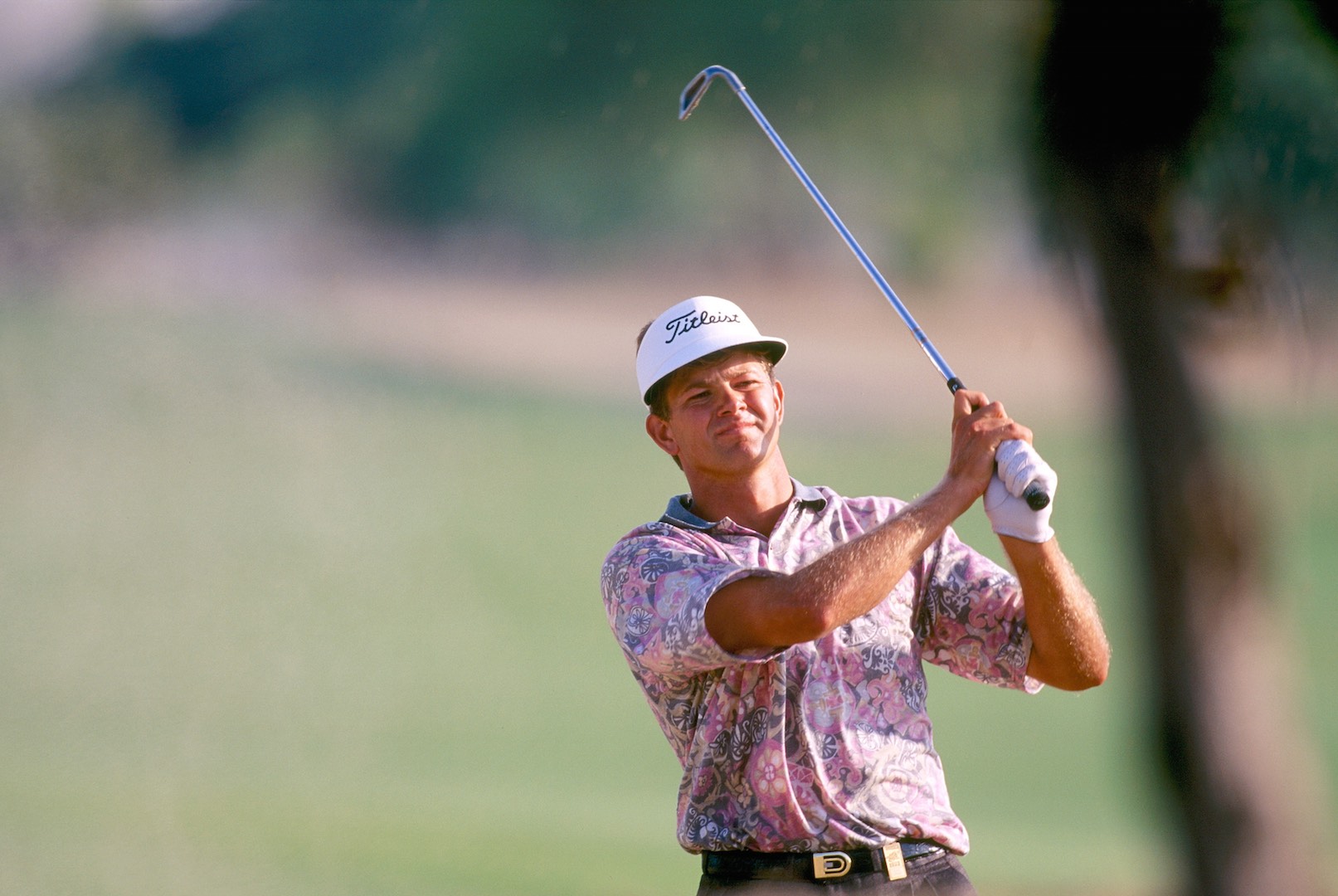 14 BJ WIE
That Michelle Wie is the most marketable female in golf is down to the drive of her parents BJ and Bo. While no one who has seen her smash a golf ball 290 yards can doubt that this marketability is also fuelled by talent, any parent who allows his daughter to compete against men while most girls are playing with My Little Pony will come under some sort of 'pushy' banner. "I don't think a 15- year-old girl who's done nothing at all should get a sponsor's invitation to a PGA Tour event," said Mark Hensby on the eve of the Wachovia Championship. "But I don't blame the John Deere Classic or Michelle. I blame her parents, and the people running her affairs. Michelle should be playing against girls her own age."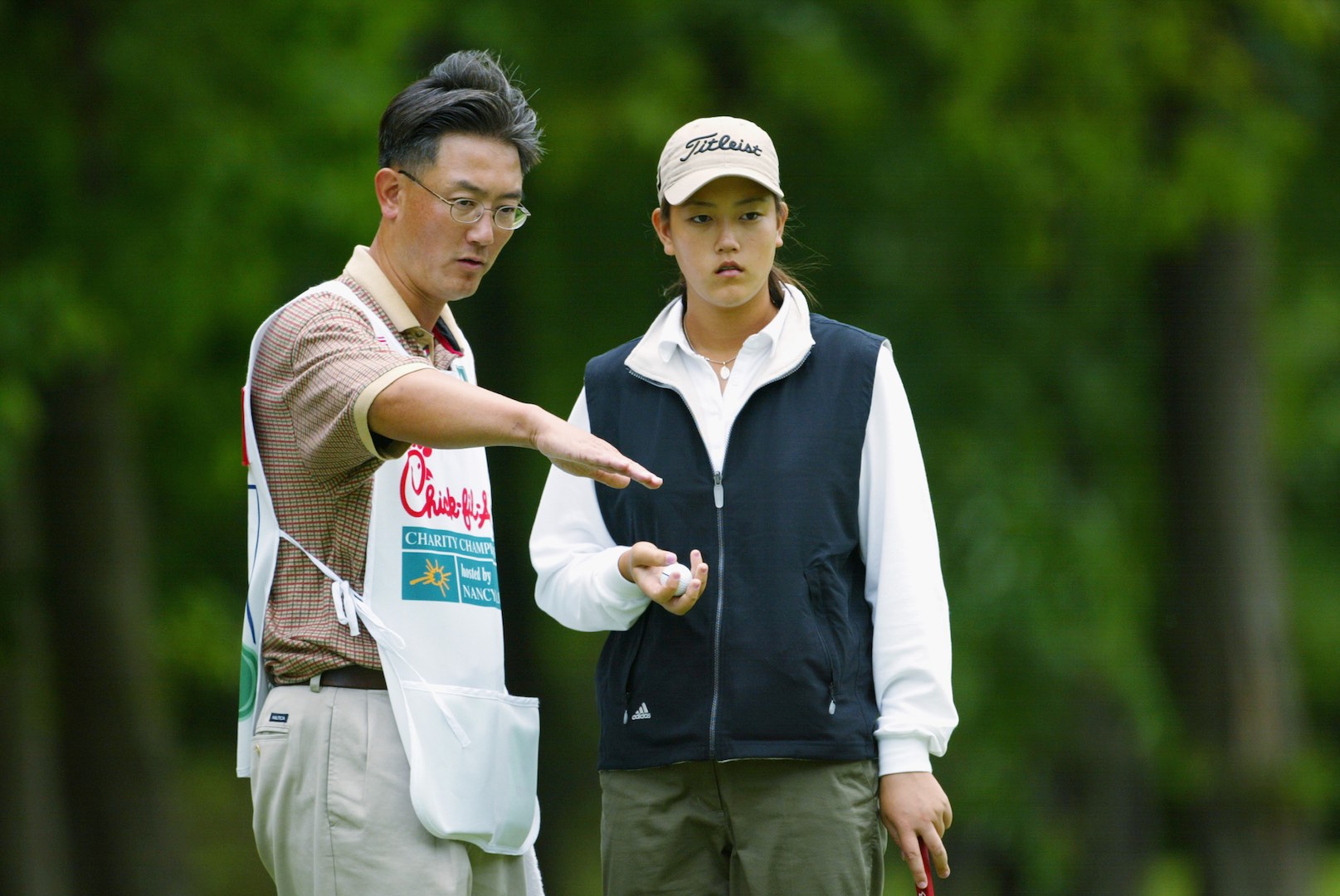 13 HERB KRICKSTEIN 
The grandfather of Morgan Pressel has raised not one, but two, formidable teenage champions. His son is former world number six tennis pro Aaron Krickstein. Although Herb claims he was more intense with Aaron, when Morgan's mother died he took over her golf career and supplemented her talent with a mixture of hard work, driving thousands of miles and becoming her coach. The Pressel road show has three alarm clocks set in different time zones to ensure they make tee-times. "He knows how to raise a champion," says Morgan.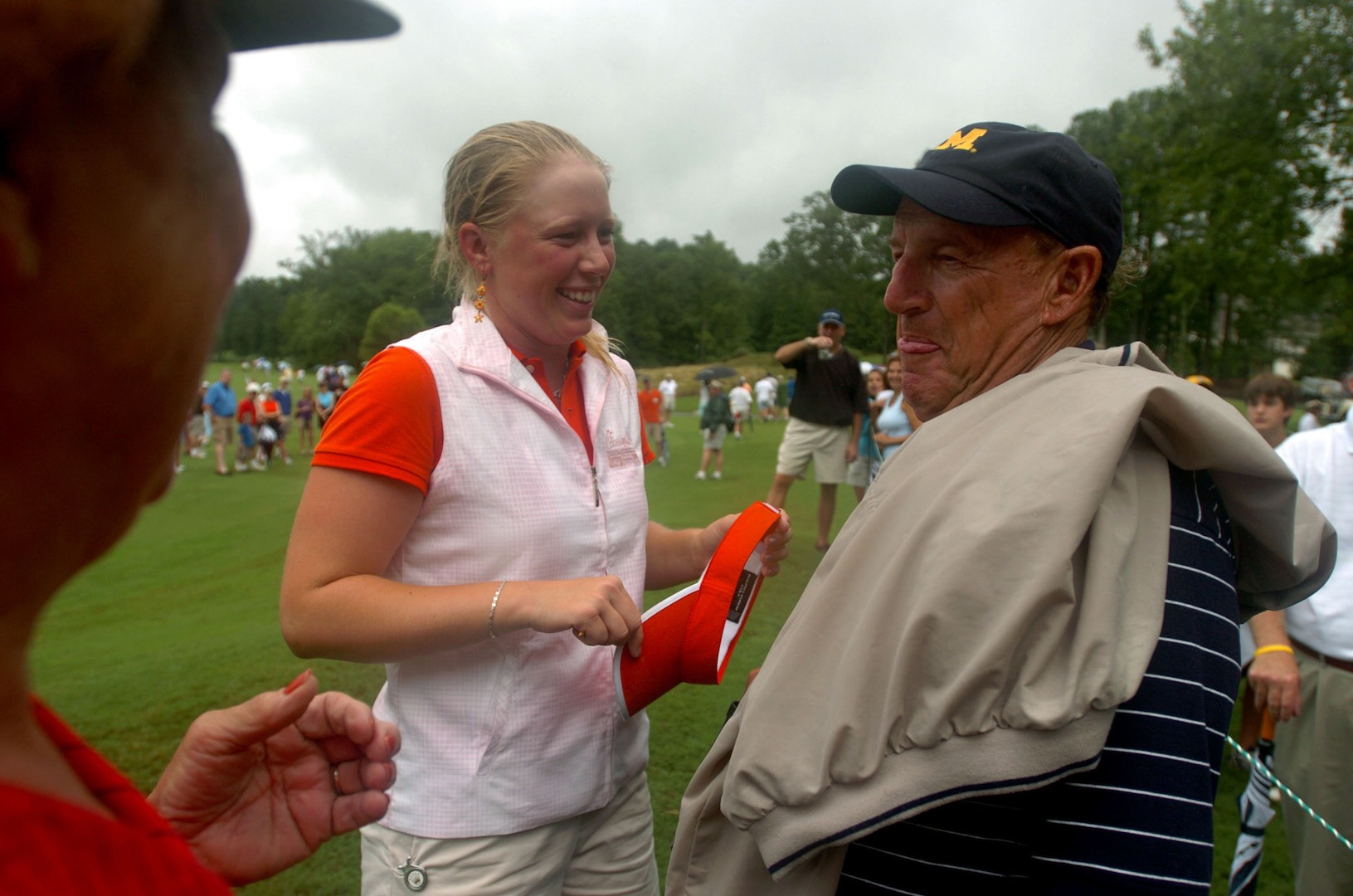 12 ROGER DOUGHERTY
"My childhood wasn't what you would call pleasurable," says Nick Dougherty. "My relationship with my dad was particularly bad because he pushed me so hard." This pushing included moving next door and to a golf course, becoming Nick's coach and only rewarding him when he was successful. After a period of teenage rebellion, Nick knuckled down and won the 2005 Caltex Masters. The first person he called? Roger. "As I sit here," said Nick, "I'm thankful for everything he said and did."
11 JOHN GULBIS
When LPGA calendar girl Natalie Gulbis was four, her father was working as a law enforcement officer on the graveyard shift. Rather than pay for a day babysitter, he used to take Natalie golfing with his mates. From the age of 16, John and Natalie covered 100,000 miles driving from event to event. John has been Natalie's adviser, caddy and coach ever since and was the driving force behind her using her looks as a marketing tool. John also claims he can take four shots off her game whenever he is on the bag, yet seasoned observers claim he hampers her progress and would be better off watching her progress from his living room.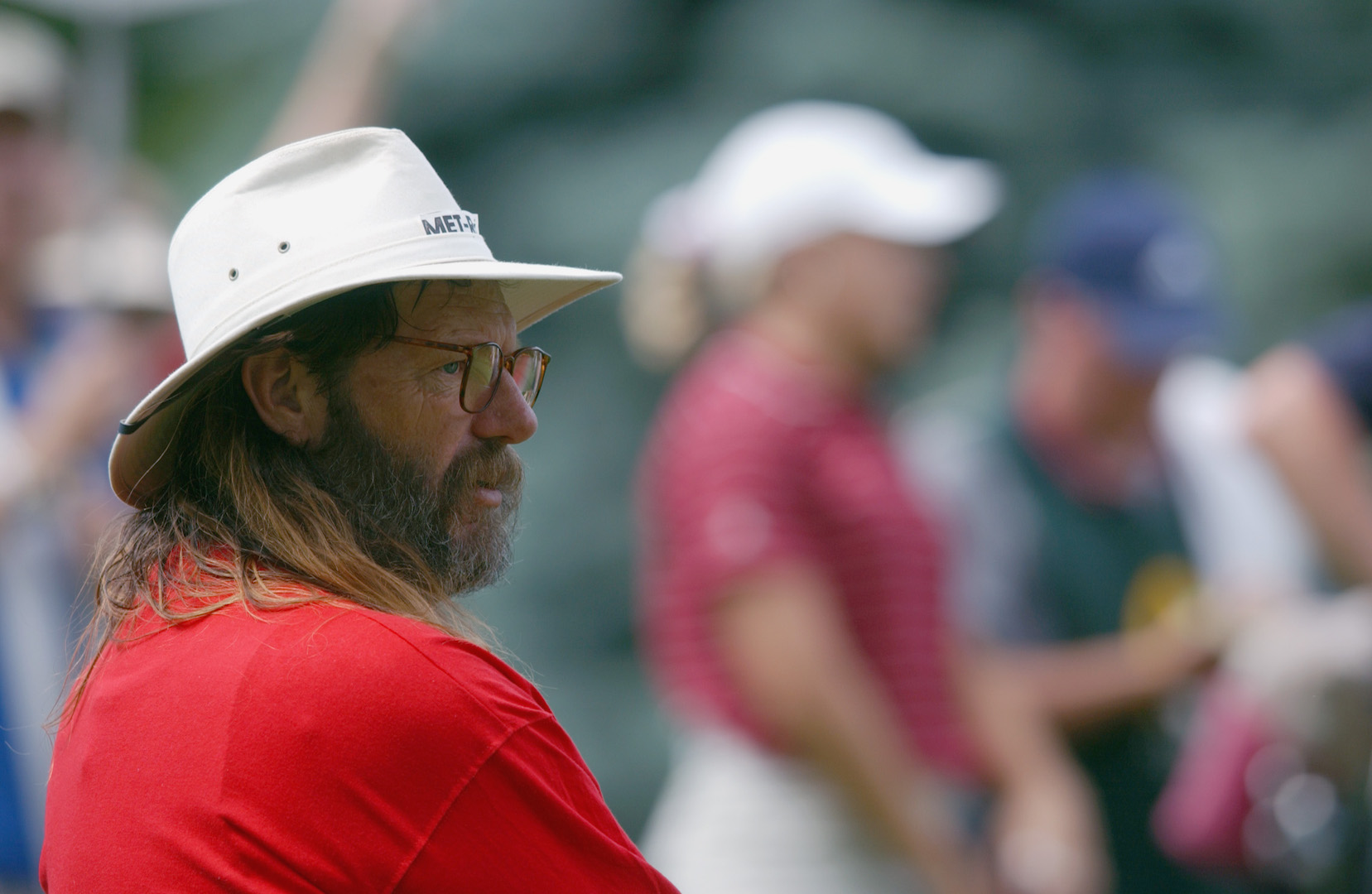 TAGS: Pushy Parents, Golf's Pushy Parents, Michelle Wie's Pushy Father, Top 10s, 2018, Natalie Gulbis