The Staunchies
Feb 27th, 2016
The Staunchies 2015 Results – Equipment
What gets the GolfPunk 2015 Seal Of Approval?
Words: Daniel Owen

Driver Of The Year
Ping G30
It's currently in its second year in store but Ping's G30 is our Driver Of The Year. Whenever you go to a golf club it's everywhere you look. The pros are using it, but more importantly the club choppers are using it. It's so easy to hit. And they were very clever in making a draw-biased version that looked like a proper driver, not an offset monstrosity, and a low spin version that was still a lot more forgiving than most of its competitors.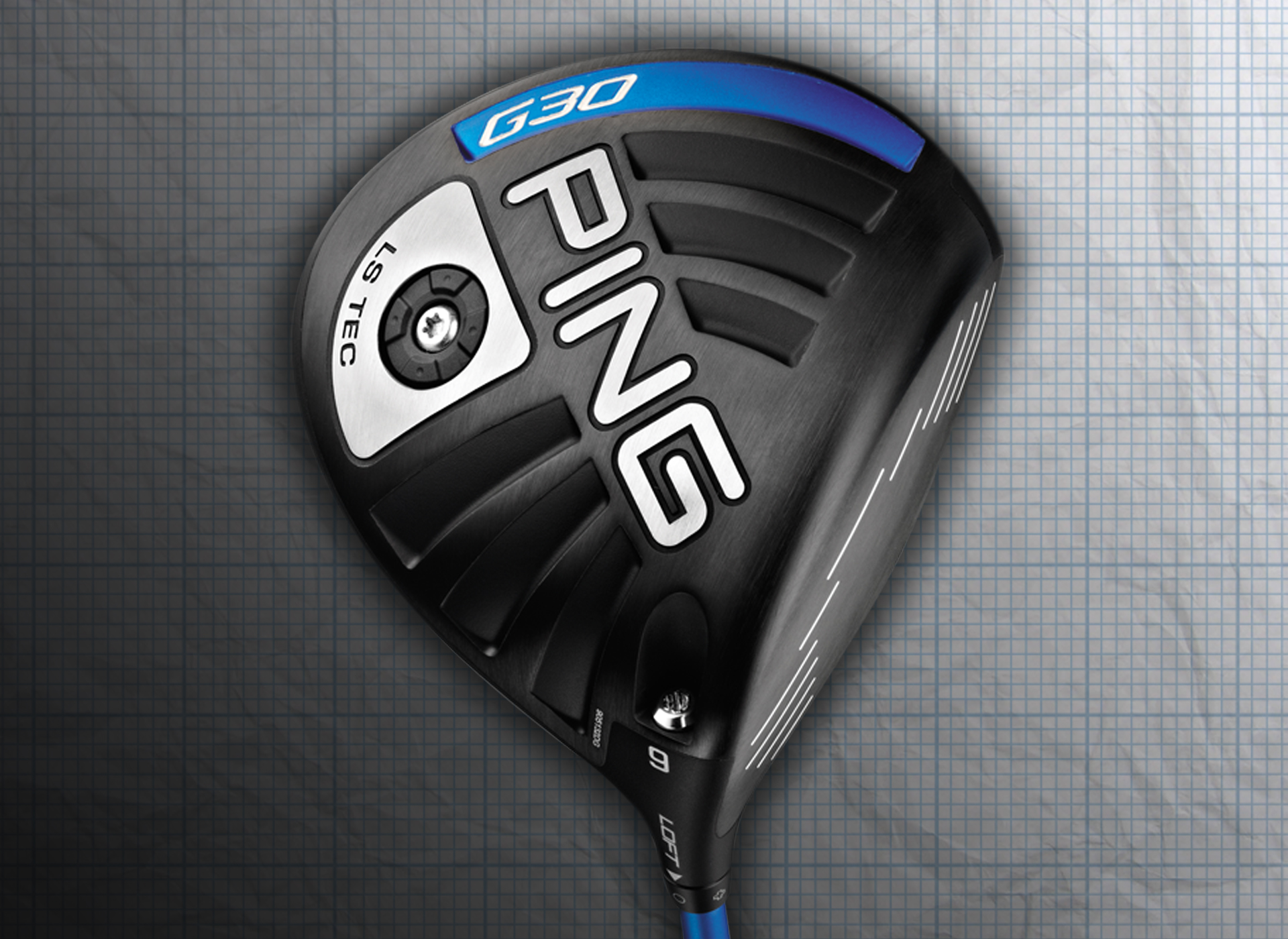 For more on the Ping G30 click here
Iron Of The Year
Titleist 716 AP2
Choosing an iron of the year is a pretty thankless task because there are so many with such a broad range of styles. We know the Ping G Max and I irons do exactly what they are supposed to. The Callaway Apex and Cobra King Forged Tec offer up loads of forgiveness and distance in a forged design, while the Mizuno MP25 offers up extra yardage in a really traditional looking design. And new boys PXG have something special on their hands, if a bit pricey, with their incredibly thin-faced irons that feel great and fly miles. But there is one iron that has stood out for us this year, the Titleist 716 AP2. These are a significant upgrade to previous AP2s and they are just so bloody forgiving, yet look small enough that the world's best players including Jordan Spieth have bagged them. There is so much tungsten in them that they are just way easier to hit than they should be.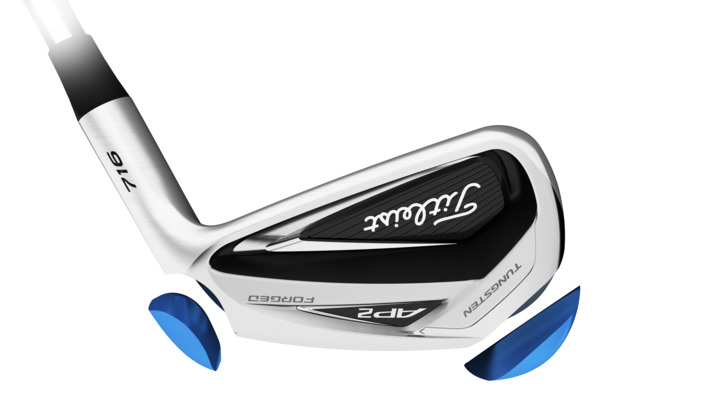 Click here for more on these awesome Titleist 716 AP2 Irons

Fairway Wood Of The Year
TaylorMade M1
There'll be many fairway woods with fans from the TM Aeroburner to the Callaway XR. But there was a clear winner for us. TaylorMade took us to Connecticut to try the latest M1 range. While all the noise was around the driver, which is an excellent club and has been selling well, it was the three wood that blew us away. It has a small head but it's forgiving. We were hitting it well when it had the weights in the middle, but split them to both sides of it's weight track and it suddenly become so easy to hit. Size wise it's pretty compact too. Looks great. Feels great. Easy to hit. Goes miles. What's not to love?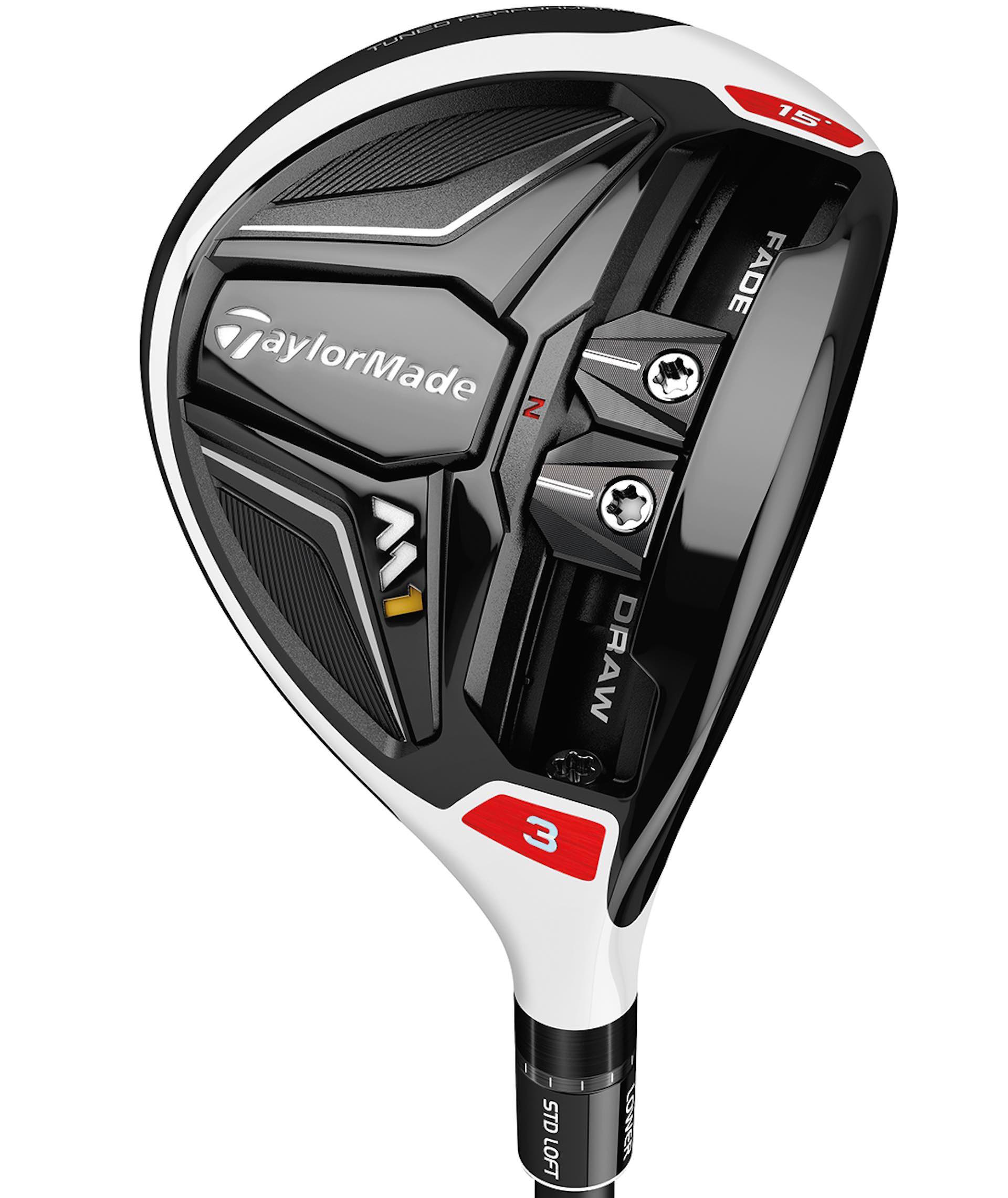 Check out our video on the TaylorMade M1 Fairway Woods here
Hybrid Of The Year
Titleist 816 Hybrids
The TaylorMade M1 hybrid is their best in years. Looks great, very easy to hit. Callaway's Apex Hybrid is really good, and appeals to former Adams hybrid users with it's squarish head and solid feel. But the clear winner this year with their hybrids was Titleist with the 816 H1 and H2. They made the right move releasing them with their new 716 irons, generally hybrids are used to replace irons, not woods, so why buy them when you buy your new driver? It makes no sense. The shapes on these are just right, with the H1 designed fro sweepers, and the H2 for diggers. They offer help and distance and we love the steel grey finish. And they just got the job done with no fuss. We preferred the H2, but for most people, the H1 will be the right choice.

Check out our review of the Titleist 816 H1 and H2 Hybrids here...
Wedge Of The Year
Cleveland 588 RTX 2.0
The Callaway MD3 looks great, feels great, and spins like buggery. The Titleist Vokey SM5 will never let you down and certainly gets the job done. But this year we really love Cleveland's 588 RTX 2 Wedges. The heads are a fraction bigger than a Vokey, they offer more forgiveness, especially with the CB model, and they spin really consistently. Plus they've simplified choosing your wedges so hopefully every one understands what they need. A really good product this, for anyone of any ability that plays the game. 

Putter Of The Year
Odyssey Works Tank Cruiser
With belly putting being banned, people were on the look out for something new this year. Counterbalanced putters have proved much more popular than we thought they would, and these Odyssey models have been the most popular out there. The adjustable weight in the grip and head mean you can really fine tune this for your stroke, and for many people the extra weight in the grip smoothens out their action. We like the Fusion RX insert too which is available in many Odyssey models. The insert with its metal overlay gets the ball rolling while still feeling incredibly soft.  

Check out these other cracking Odyssey putters here
Golf Ball Of The Year
Titleist Pro V1
Dominant year after year, it's tough to argue with the Pro V1. Number one on tour, number one at retail, these are the dominant golf balls. Elsewhere we were impressed with Bridgestone, but they are pulling out of the UK market, while the TaylorMade Tour Preferred balls are great. The Callaway Chrome Soft is also a fantastic ball for a wide range of layers, it's soft compression feels great compared to many similar golf balls. 

More info on the Titleist Pro V1...
Shaft Of The Year
Aldila Rogue

Aldila's Rogue has been everywhere this year. Most driver wins. Two Majors wins. Originally designed as a prototype, it was meant to be too expensive to mass produce. But its success raised its profile and suddenly everyone on tour wanted to try the magic shaft. It has dominated in Europe and the USA as a result. Plus the white finish looks great. Its design is so consistent, and it suits so many players with it's black and silver models. 
The Sexy And You Know It, They're Not Golf Clubs, They're Golf Porn Award
Mizuno MP5 Irons
We know we shouldn't entertain the idea of using blades. But damn they look good. The Titleist 716 is a stunner with its classic looks. Cobra's King Pro iron in their diamondized black finish look like precision weapons and feel like butter. But there was only ever going to be one winner here and that's the Mizuno MP5. With its channel-back design these are more forgiving than a traditional blade but make us feel all tingly like no other golf club does. Absolute 'take home and replace the wife' stunners.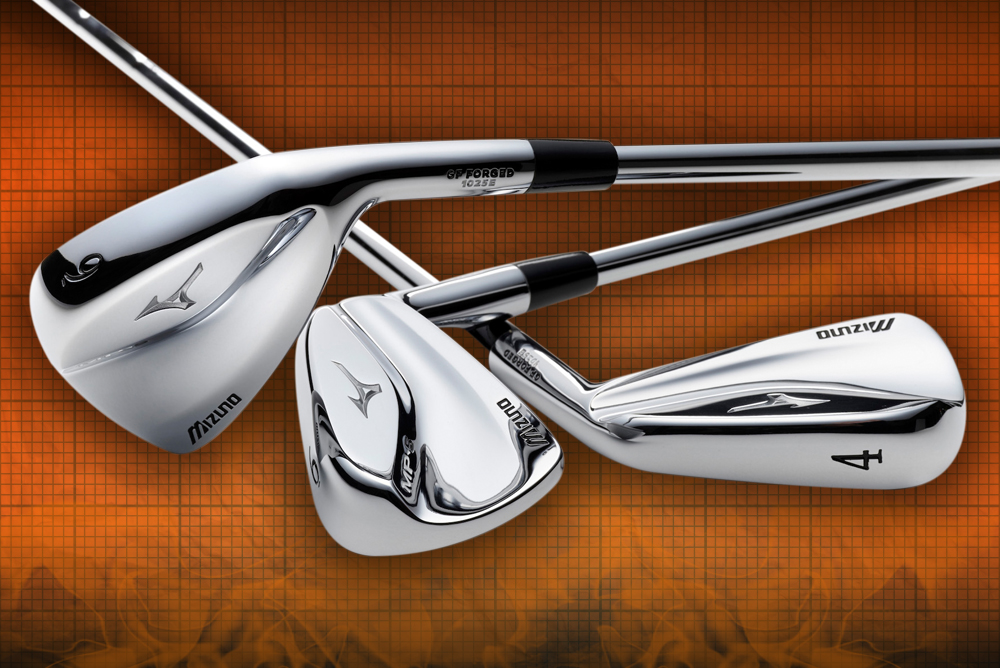 For more on these stunners click here...
Innovation Of The Year
Cobra King LTD Driver
While the TaylorMade M1 offers a lot of adjustability, and it introduced carbon fibre, it was generally just an incremental variant on what we had seen before, albeit a very good one. The Cobra King Ltd though? Developed in space. A see-through sole, so for the first time you can see the internals of a club, and a lower centre of gravity than any other driver on the market. It's the epitome of high launch low spin while still being forgiving and having the most satisfying feel of any driver on the market.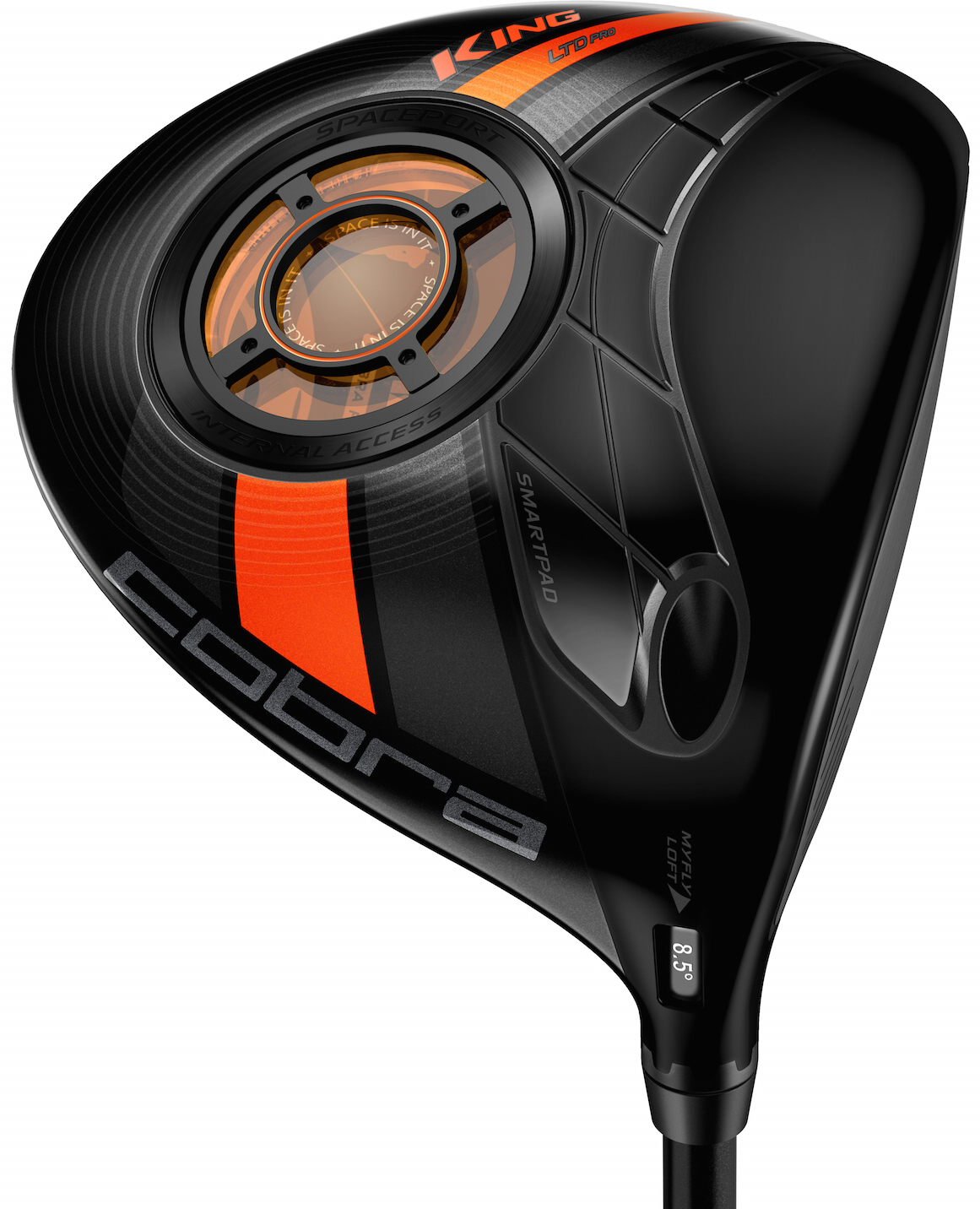 For all the science on this monster, click here
The 'Holy Crap, Where Did They Sneak Up On Us From?' Of The Year
PXG
Bank-rolled by a dot com billionaire and designed by two former Ping engineers, Parson's Xtreme Golf came out of nowhere, but they are ready to make a lot of noise in 2016. This is equipment that is as expensive as it gets, but it's also more technologically advanced than its competitors. Next year they are rumoured to have signed a significant tour staff, including a current major champion. Last year they didn't exist. It'll be interesting to see how they progress with their 'money is no object' approach.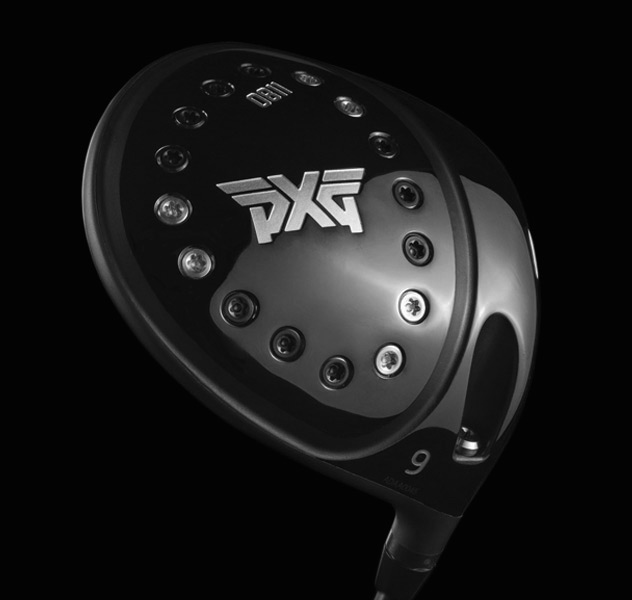 The UK Exclusive First PXG Hit.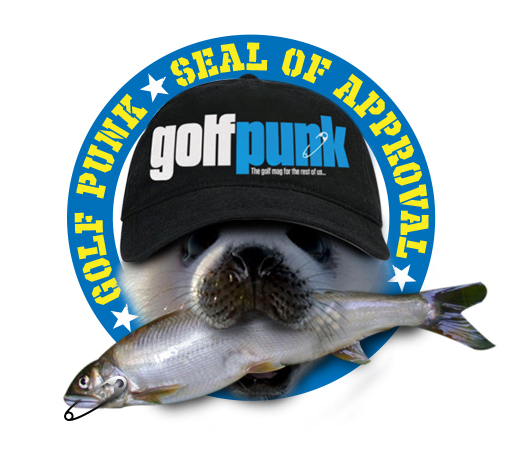 TAGS: Titleist, Callaway, Ping, TaylorMAde, Mizuno, Cobra, PXG, Aldila, Bridgestone, Staunch Awards, Staunchies, GolfJunk, Equipment, Golf Equipment, The Staunchies, 2016