The Staunchies
Feb 27th, 2016
The Staunchies 2015 Results!!!
Here they are, the winners and the not so winners
Words: Tim Southwell Photography: Getty Images
The votes are in and have all been counted and verified...
Male Golfer Of The Year.... 
JORDAN SPIETH 60.4%
What a year for Jordan Spieth. For a while there we really believed he could go on and win all four majors in 2015. In the end he had to settle for The Masters and The U.S. Open, where he was the last man standing at Chambers Bay. Tied fourth at The Open (damn you Road Side Bunker at 17!!) and second at the USPGA – I mean, wow, just wow.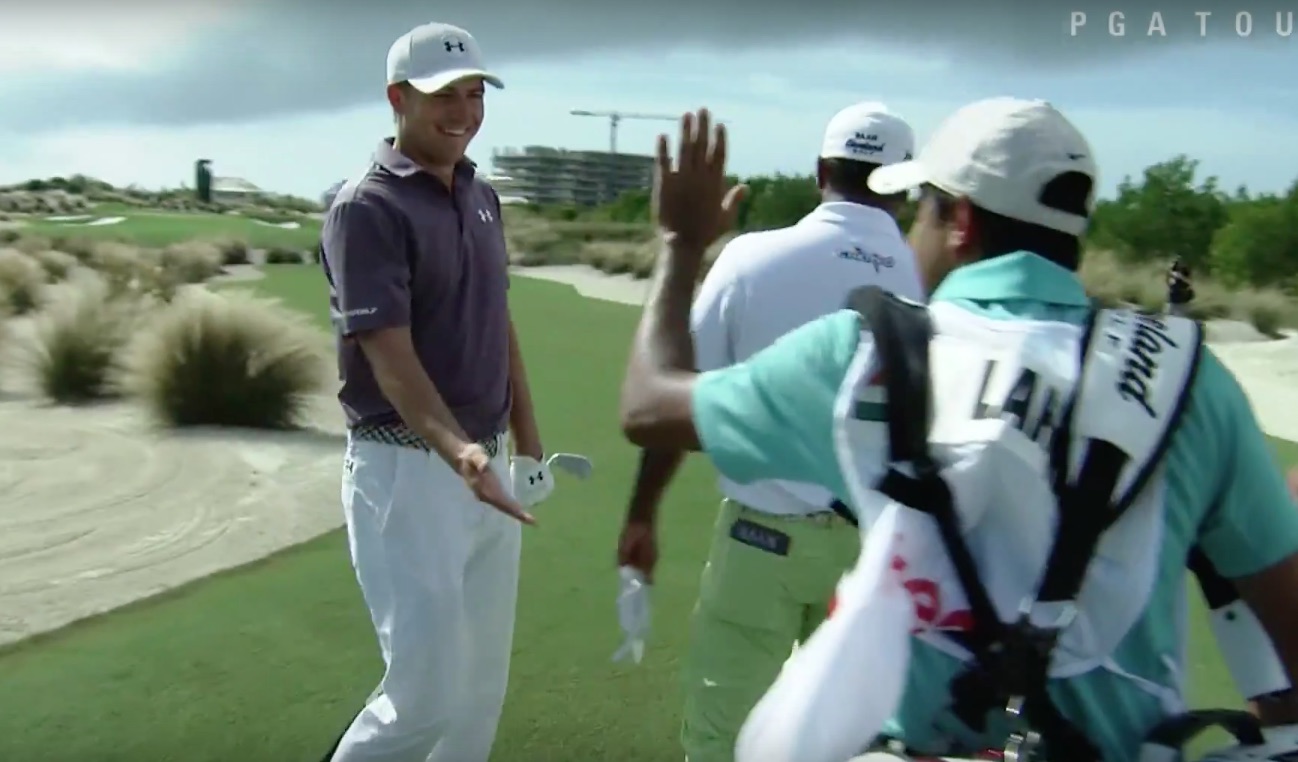 The Best Of The Rest...
23.6%

 Jason Day 
Rory McIlroy

 6.3%
3.4%

 Andy Sullivan 
Danny Willett 

 2.1%
Lady Golfer Of The Year.... 
LYDIA KO 54.5%
Named one of the world's 100 Most Influential people by Time magazine in 2014, Lydia Ko has had a lot to live up to. She was only 16 at the time... But, boy, has she lived up and then some: On 13 September 2015, she became the youngest woman, at age 18 years, four months and 20 days, to win a major championship when she won The Evian Championship. Her closing round of 63 was a record lowest final round in the history of women's golf majors. Five LPGA Tour wins and three LET wins in 2015 means she won her first Staunchy by a landslide. 
The Best Of The Rest...
Charley Hull

15.4 %
 7.5%

 Melissa Reid
Inbee Park

7%
5.7%

 Cristie Kerr 
Stacey Lewis

3.4%
 2.8%

 Si Young Kim
Shansan Feng

2.3%
Rookie Of The Year... 
MATT FITZPATRICK 49.4%
This was perhaps the hardest category to predict with so many players marking their debut seasons with stunning victories across the globe, none more so than Byeong-hun An's incredible performance in winning the BMW at Wentworth. Then there was Brooks Koepka, a European Challenge Tour graduate who carded a -15 score in winning the Waste Management in Phoenix, surviving the notorious 16th. But the vote for Matt Fitzpatrick was overwhelming. After announcing himself to the world by winning the 2013 U.S. Amateur title, Fitzpatrick marked his rookie professional year with a wire-to-wire debut win at The British Masters at Woburn, bagging a cool £500,000.00 into the bargain. 
The Best Of The Rest...
Brooks Koepka

15.9%
10.3%

 Byeong Hun An 
Kevin Kisner

9.3%
4.6%

 Paul Dunne
Justin Thomas

4.1%
 3.1%

 Daniel Berger
Emiliano Grillo

1.8%
1.5%

 Smilie Kaufman 
Comeback Of The Year... 
USA SOLHEIM CUP TEAM 34.3%
Would the USA have won if they hadn't been stung so badly by Gimmegate? Who knows. What we do know is that they staged the biggest comeback in the event's history, coming back from 10-6 down going into the final day. As we watched the final day unfold there were bacon sandwiches being dropped all over the place as each team swapped places as favourite more times than a thing that changes places a lot of times in a short space of time. The USA team won 8.5 points out of a possible 12 on the final day to triumph 14.5 to 13.5. Cristie Kerr, Gerina Piller and Lexi Thompson stood out in a fantastic overall team performance, contributing 10 points between the three of them (including results from fourballs and foursomes).  Just incredible.
24.6%

 RICKIE FOWLER winning the Players Championship after being labeled one of the world's most over rated players 
Jason Day winning the USPGA

14.7%
14.5%

 Paul Casey's rise up the World Rankings 
Padraig Harrington winning the Honda Classic

11.2%
Major Of The Year...
THE OPEN AT ST ANDREWS 46.2%
This was the Open that Jordan Spieth was supposed to win on his way to the Grand Slam. And he would have done it too, if it wasn't for that meddling road hole bunker. After being ravaged by storms on Saturday, the tournament was forced into a Monday finish. On Saturday night, in the descending gloom, Tom Watson bade an emotional farewell to The Open, bowing out with an 80 on the day, but four decades worth of incredible memories.
The first three days was all about young Irish amateur Paul Dunne who had a share of the lead going into the final day. As it turned out Dunne didn't even end up with the silver medal for top amateur. His last round 78 allowed American Jordan Niebrugge – who was never in contention to win and –  to sneak ahead of him on the final day. A play-off decided the Open: Marc Leishmann, Louie Oosthuizen and Zach Johnson going head to head. Johnson prevailed, gave God all the credit and an incredible Open was over.
Oh, and Tiger missed the cut again.
The rest...
30.2%

THE MASTERS at Augusta
The U.S. OPEN at Whistling Straits 

14.2% 
9.4%

USPGA at Whistling Straits
GolfPunk Event Of The Year...
The GolfPunk Clubhouse at The Rule, St Andrews

In association with UnderArmour
To be honest, it was hell at times: A six night residency at the coolest bar in town, mixing it with punters, pro golfers, bunker babes and the lovely Carly Booth, mixed in with actually doing proper work during the day reporting on events in and around the tournament, certainly took its toll on our livers. Throw in the fact that we decided it was going to be great weather so why not camp in tents under the stars, add in force 12 gales and driving rain and we were a sorry sight by the time Zach Johnson had rolled in the winning putt on the Monday.
But we had a blast. Gorgeous George & film dude Joe ran themselves giddy on the streets of St Andrews, talking to fans from across the globe, creating a golf hole on the beach and generally GolfPunking things up. Inside the clubhouse we were partnered up with the great people at UnderArmour and together we dished up a heady cocktail of cocktails, golf simulators, live music and guest DJs. Plus UnderArmour's very own Bernd Weiseberger (world No 23) officially opened the Clubhouse alongside the Golf Nurse. 
Ah, yes, the Golf Nurse. Carly was amazing. GolfPunk's very own Golf Nurse was there every night, challenging punters to a par three errm,,.. challenge on the simulator, DJing and dancing the night away. Wait till you see what we've got planned for Troon!!!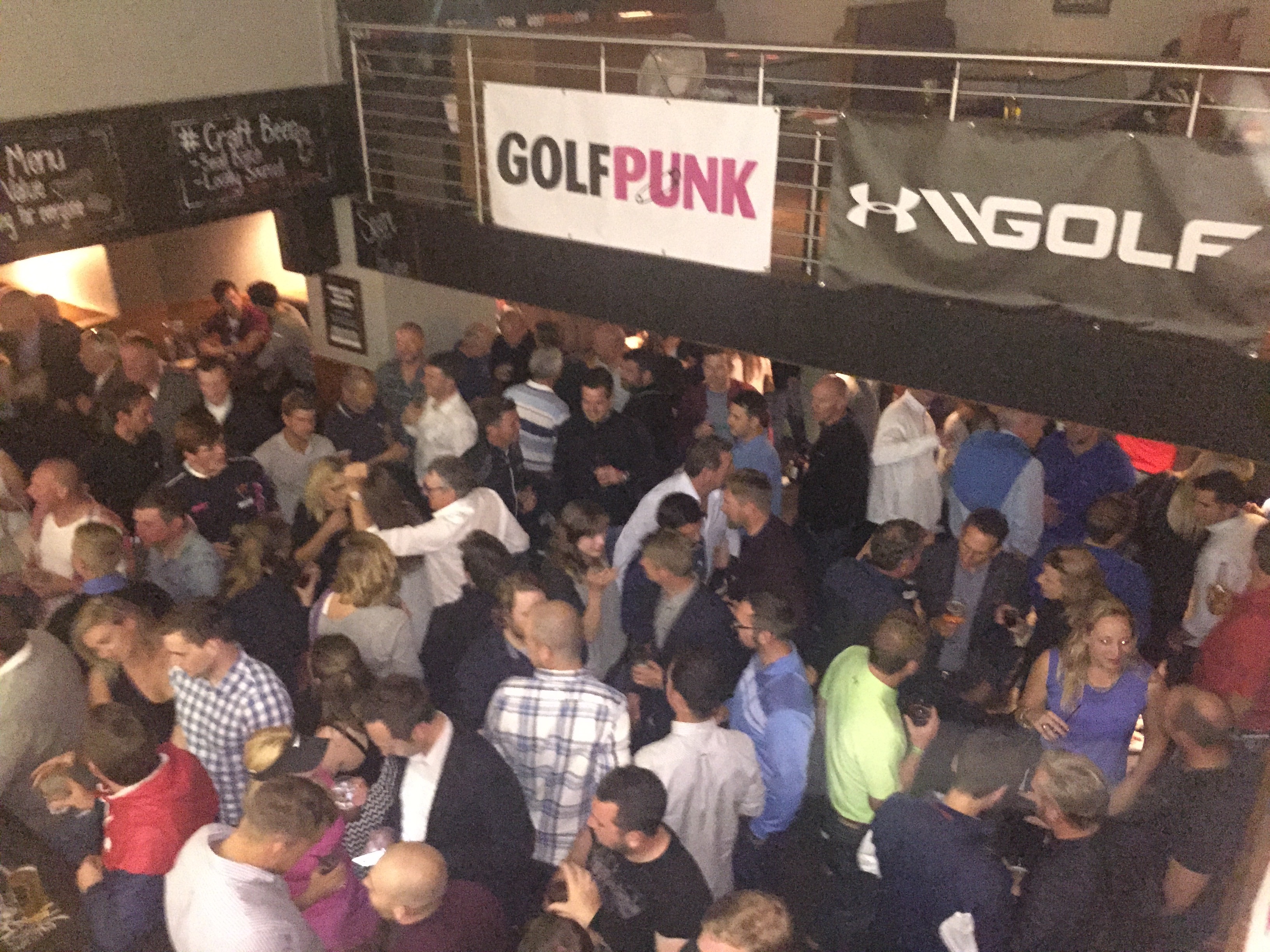 The GP Clubhouse at St Andrews: Highlights vid.
Shot Of The Year... 
JORDAN SPIETH's 3-wood to 15 feet at 72nd hole at Chambers Bay

29.1%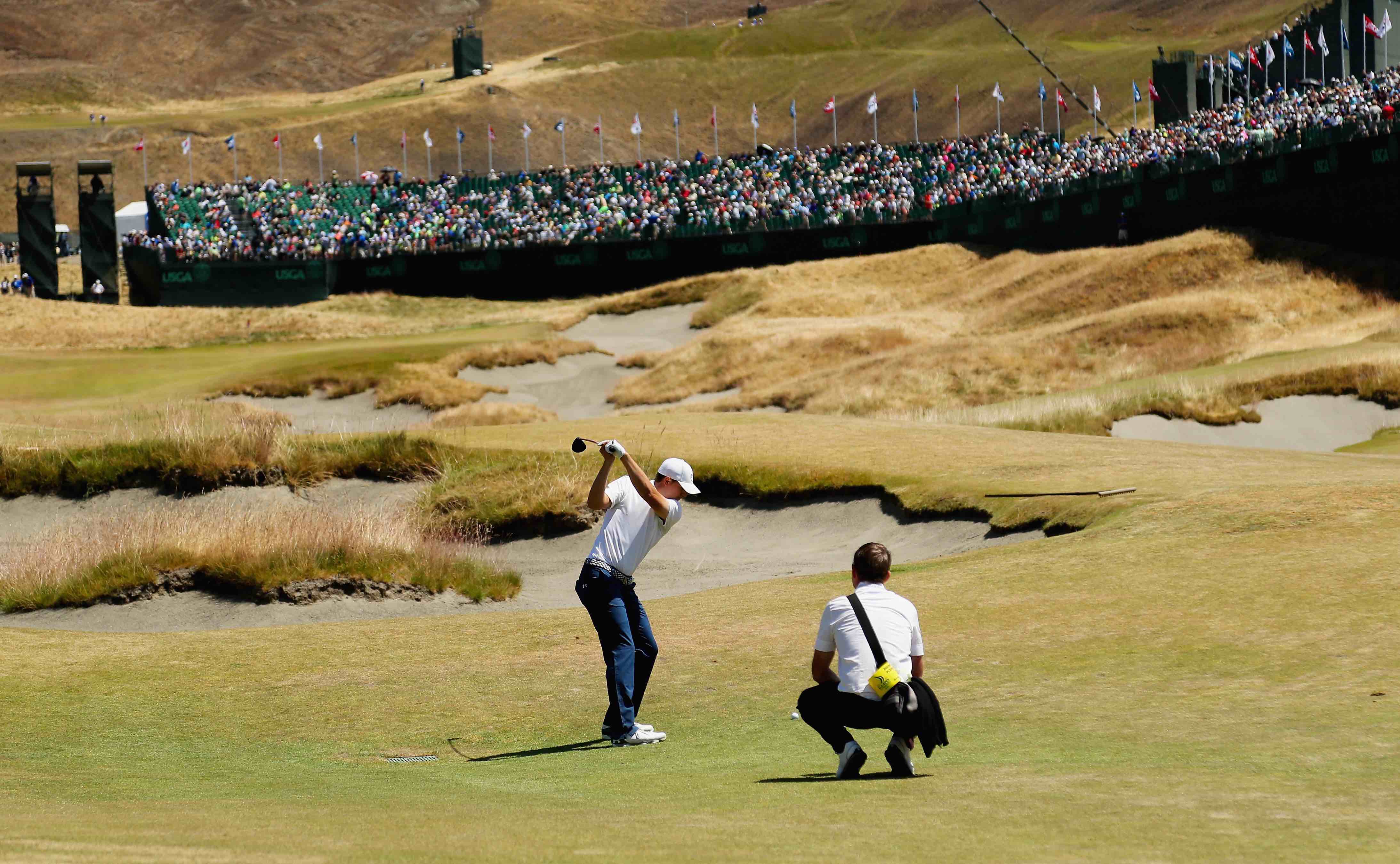 21.9%

ANDY SULLIVAN's approach shot from the trees during South African Open Play-Off. Hits to 12 feet to set up the win. 
BRIAN HARMAN's second ace in one round at the 14th Barclays

 19.9% 
16.3%

MIGUEL ANGEL JIMENEZ's ace at the BMW
Drop Me Bacon Sandwich Moment Of The Year!
ROBERT ALLENBY 23.8%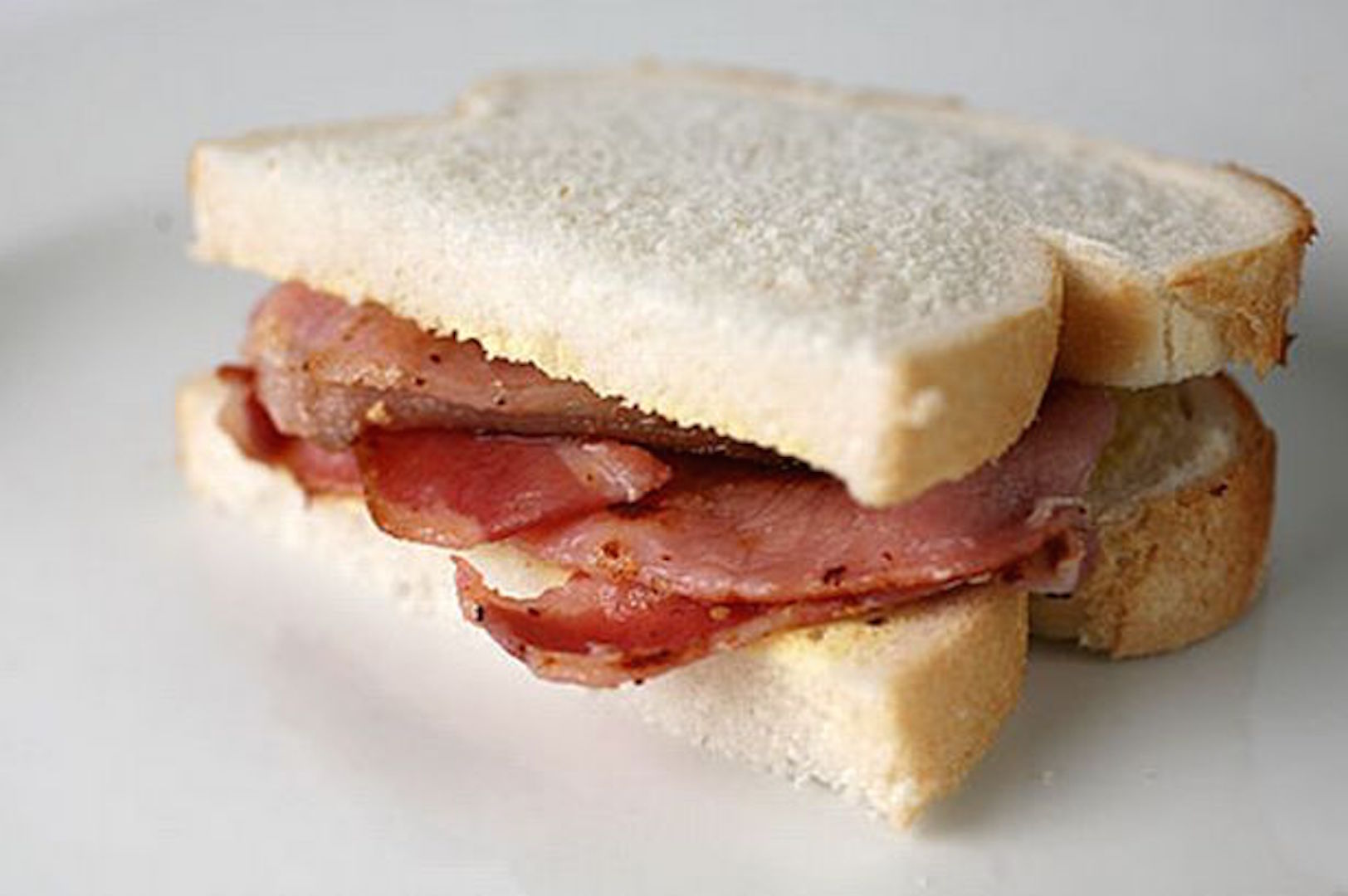 ROBERT ALLENBY going mental in Hawaii, claiming he'd been kidnapped, beaten up, robbed and dumped out of a car miles from where he thought he was. Allenby's caddie called all this into question and was promptly sacked.
19.7%

Gimmegate
Rickie Fowler birdieing the 17th at Sawgrass three times in one day to win the PGA 

17.1% 
13.6%

Jason Day's vertigo attack at Chambers Bay
Rory McIlroy's club throw into the lake at the Cadillac Championship 

10.2%

 
9%

Matt Jones's shot from the hospitality balcony at the PGA
Matt Kuchar's miraculous one handed backwards shot at the 17th at the Players, Sawgrass.

 4.4% 
Golf Commentator Of The Year... 
PETER ALLISS 30.4%
Old school; curmudgeonly; frisky; offensive; insightful; funny: Peter Alliss has been all this an much much more over the years. Alliss is from a different era: A time when England ruled the world, manners were everything and the sun would never set without asking permission first. His golf commentary is about as uncompromising as you can get. Alliss doesn't need to go out of his way to get the nation sniggering, questioning what he's on about and indeed shouting abuse at the TV. Unlike many of his peers, who you get the impression are crawling over broken glass to 'get a persona', it comes naturally to Peter Alliss.
He just does his thing and if that means doing a barrow boy commentary over-dub of Nick Faldo's caddie (see below), interrupting a vital birdie putt in the Open by giving a shout out to Colonel Coffin Pine at Royal North Devon, or saying "That's just bollocks" during the Masters, so be it. Lord knows what we will do without him. Thanking you in advance BBC for being the surrender monkeys you truly are.
David Feherty

24.7%
13.5%

 Ewen Murray 
Radar

11.7%
7.1% 

Nick Faldo 
Johnny Miller

5.1%
3.8%

 Mark Roe 
Team Of The Year...
GB & IRE WALKER CUP TEAM 57.4%
GB & Ireland 16.5 USA 9.5: A record victory since the event was first played in 1922. From the moment GB & Ireland took a 3-1 lead in the first morning foursomes, they never looked back. Beau Hossler for USA was their stand out player with 3.5 points but GB & Ireland's Jimmy Mullen joined Paul Casey and Luke Donald in becoming the only players to record a 4 point haul in the event. 
42.1%

2015 Solheim Cup Team
Swingin' Siren Of The Year... 
DENISE VAN OUTEN 26.9%
We meet Denise via Twitter earlier this year and soon found out she was a complete golfpunk. Taking up the game a year earlier, she pretty much dedicates any spare time she has to playing and practicing golf. She calls golf "The new clubbing" upping sticks with her pals and going off for golf adventures whenever possible. Our photo shoot with Denise at The Grove drew new attention to golf across the UK and beyond, with the Daily Mail featuring the shots. "Of course golf is sexy," says Denise. "I mean it's open to double entendre left, right and centre so it's right up my street!"
DVO, Swingin Siren Of The Year 2015, GolfPunk salutes you. (Click DVO pic to see the whole shebang)

24.6%

Carly Booth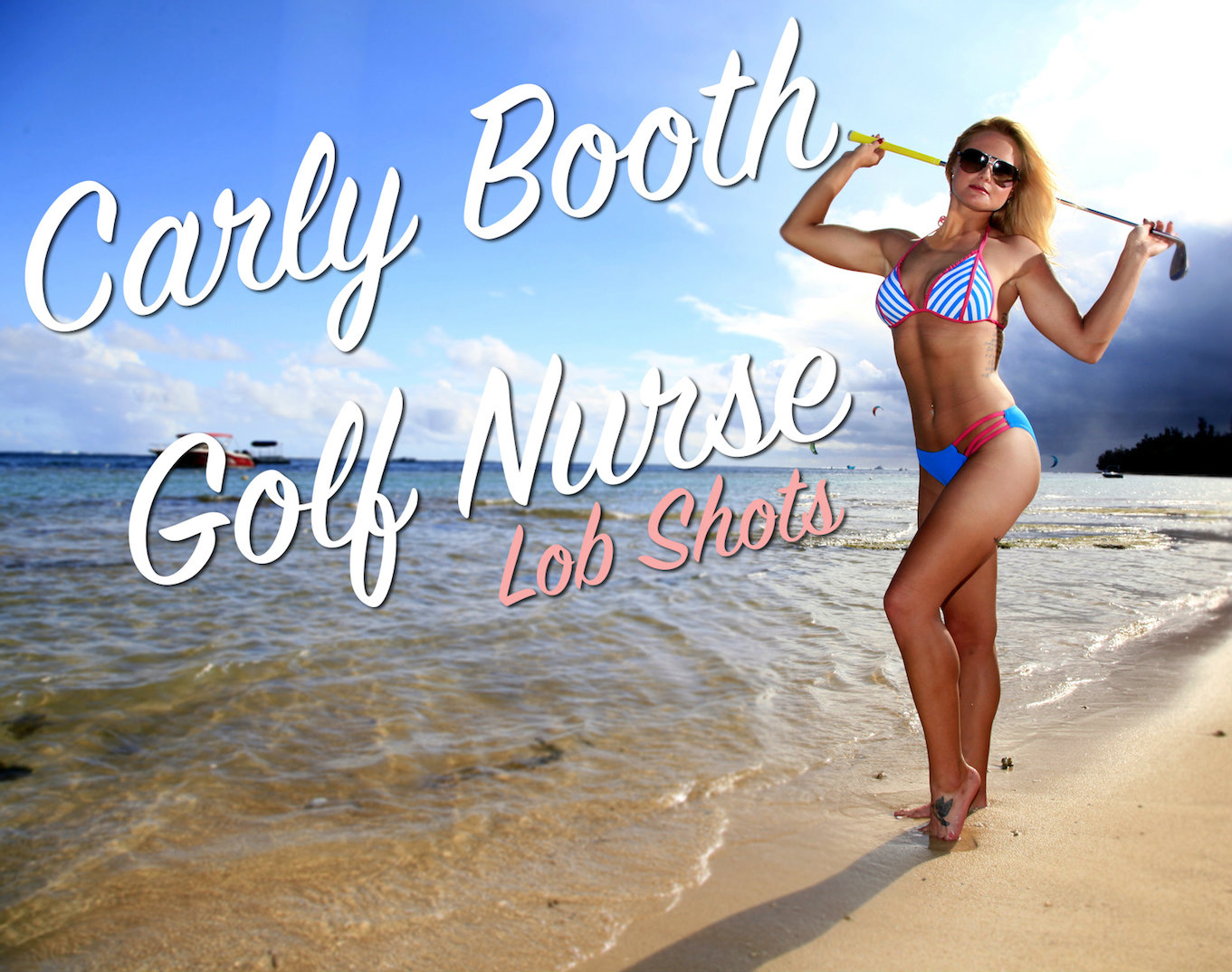 20.3%

 Blair O'Neal
Melissa Reid 

11.7%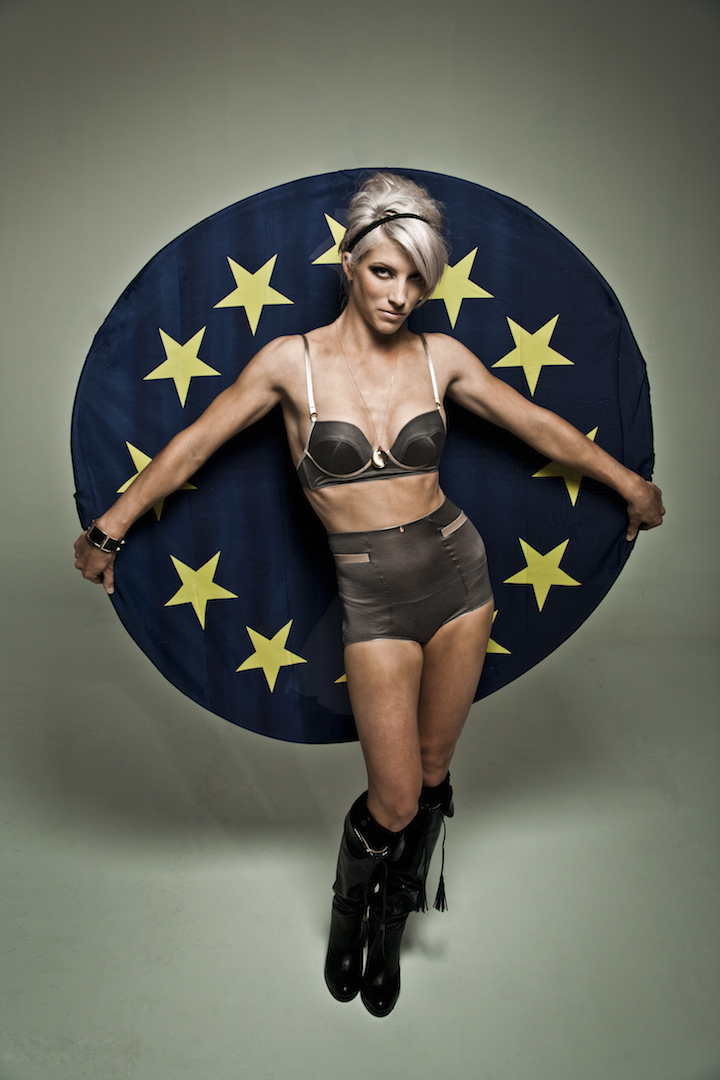 8.9%

 Maria Verchenova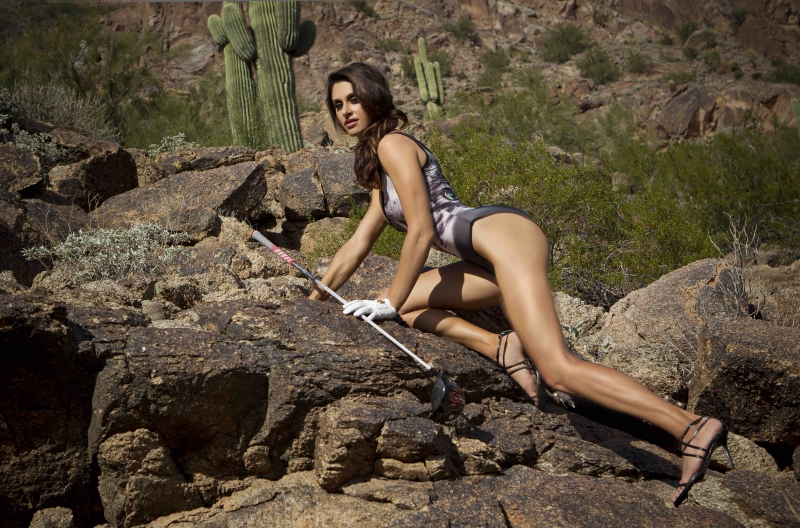 Amy Boulden

7.6%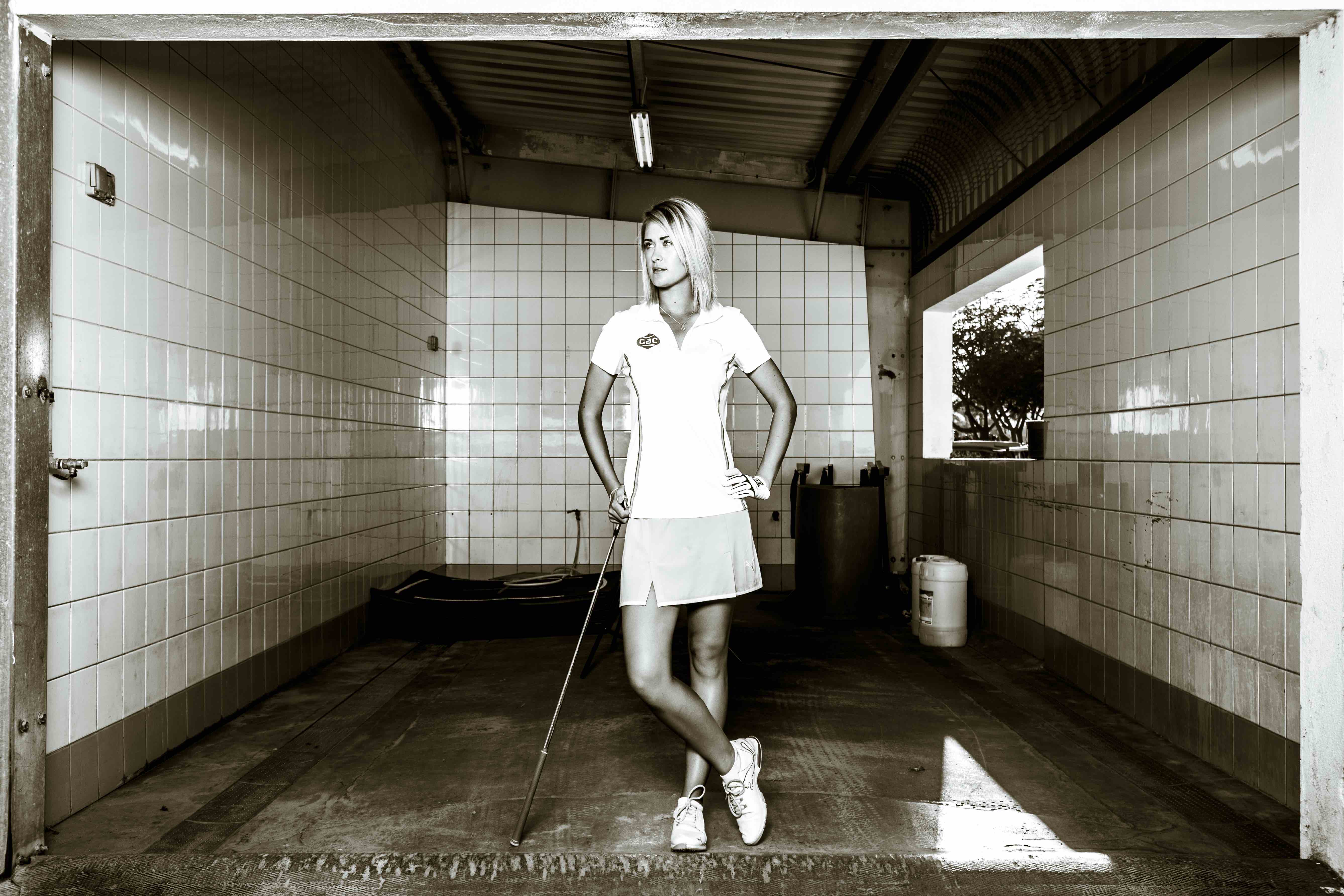 Lord Staunch Of Staunchness...
IVOR ROBSON

56.4%
I first heard Ivor Robson's dulcet tones when I was working for a media company on the European Tour. It was my first golf tournament and I was walking past by the 18th grandstand into the tented village to get a bacon sandwich. And then I heard this sound: "On the tee,... Sandy Lyle". It was like he was singing. He sounded so pleased to be there. Golf would never, to my ears at least, ever sound the same again. You needed Ivor Robson's voice to make a golf tournament sound official, real, even. Well, he must have enjoyed himself because he was The European Tour's official starter for over 40 years. Justin Rose, Rory McIlroy and Luke Donald all called Ivor "A legend, an institution", while Danny Willett refers to him as "The voice of golf".
Ivor, you are GolfPunk's 2015 Lord Staunch Of Staunchness.

Ian Poulter 38.1%
Lady Staunch Of Staunchness...
GP GOLF NURSE CARLY BOOTH

100%
Like Denise Van Outen, Carly came into GolfPunk's lives via twitter (What would we do without it?). Would you be interested in doing a Swingin' Siren shoot? We asked. "Yes" she replied. "Would you like to come to Mauritius for the shoot?" we asked on. "Hell, yes" she replied. Three weeks later we were on a plane to the Indian Ocean. Now, these things can go one of two ways, the 'talent' can either be a complete dream to work with or things can get uncomfortable. After all, we were all staying in a villa together for five days. If we didn't get on... Carly was a dreamboat all week.
When she wasn't sleeping that is. That girl had an uncanny knack of being able to take 40 winks at the drop of a hat. The shoot was great and I consider Carly to be a real friend. Then, to put the icing on the cake, she agreed to be the GolfPunk Golf Nurse. It doesn't get any stauncher than that. Two months later she was taking on all-comers on the golf simulator at the GolfPunk Clubhouse in St Andrews, being our roving reporter on the course during the day, DJing and then dancing the night away with all the golfpunks. 
Thanks for everything Carly, and here's to a fantabulous 2016!
(Click for a putting Tip)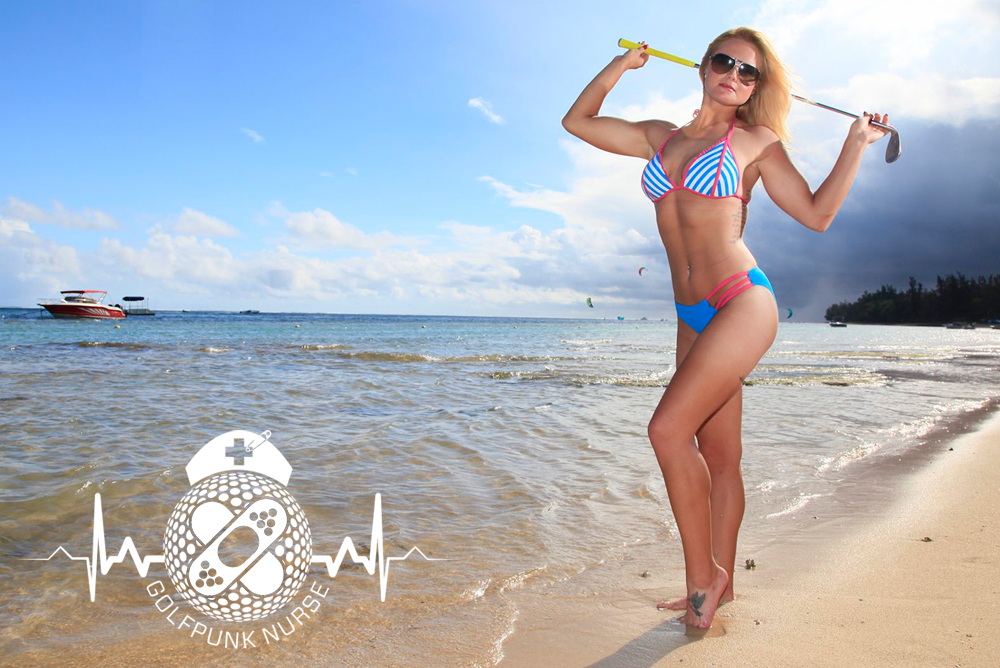 Editor's Choice Award...
COL SWATTON 100%
(Click pic to read Col's remarkable story)
The story of Col Swatton and Jason Day is, quite frankly, the kind of thing you might find in a film with an overly ambitious plot-line. The cynic in you says 'what, you think I'm stupid or something?!'. 10 minutes later you're right there with them like they're your long lost brothers, willing them to overcome the adversity and finally succeed.
When Day was 12, his father Alvin died from stomach cancer. This proved the trigger for Day Jr to go spectacularly off the rails; drinking, street fighting, sleeping in gutters were a standard part of his sad routine.
And this is where Col Swatton came in. (Click the pic to read the whole remarkable story)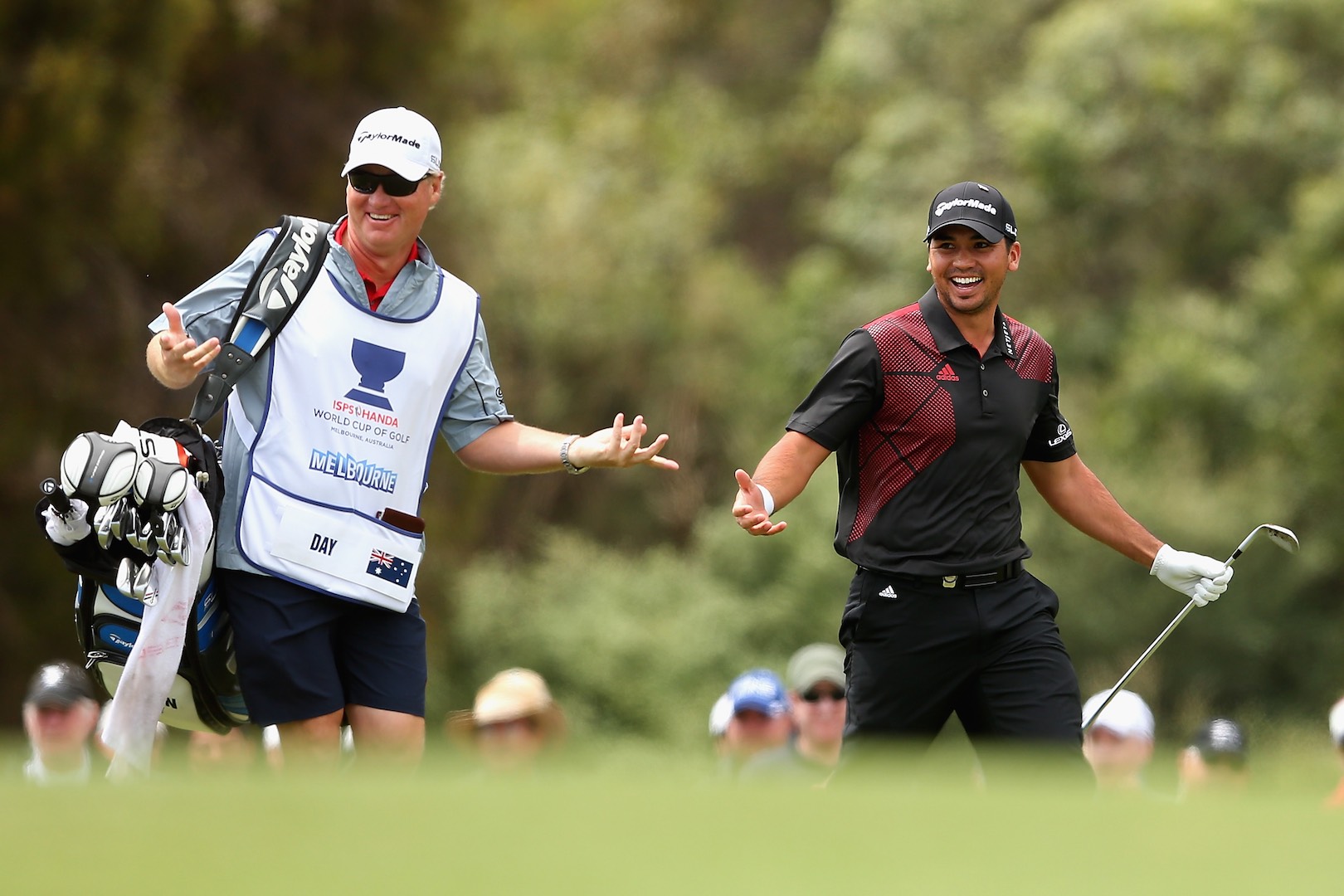 Nickname Of The Year...
30.3%

THE MECHANIC (Miguel Angel Jimenez)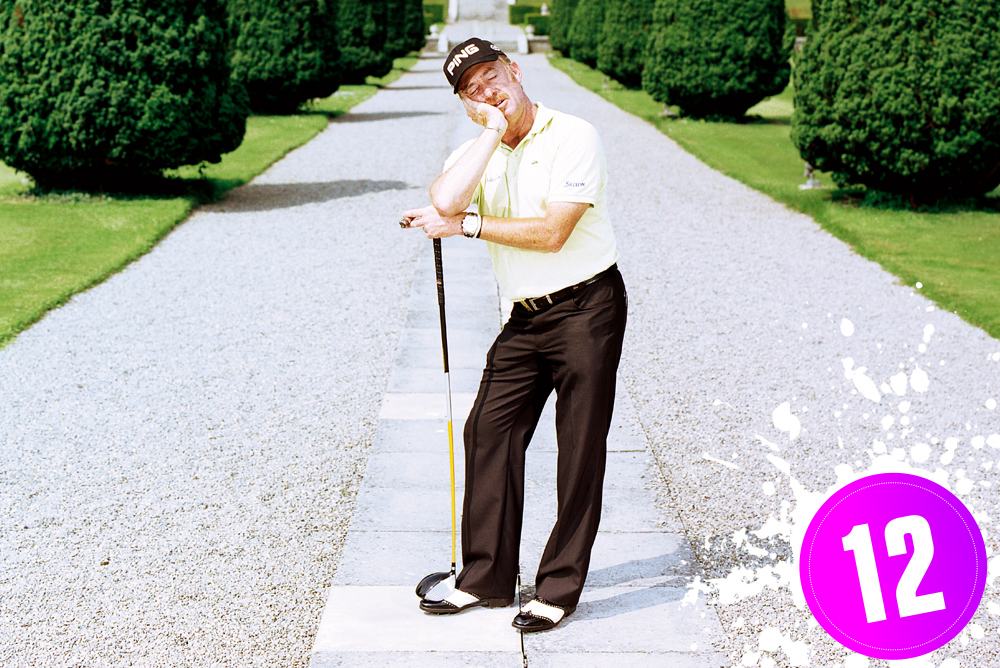 G-Mac

22.6%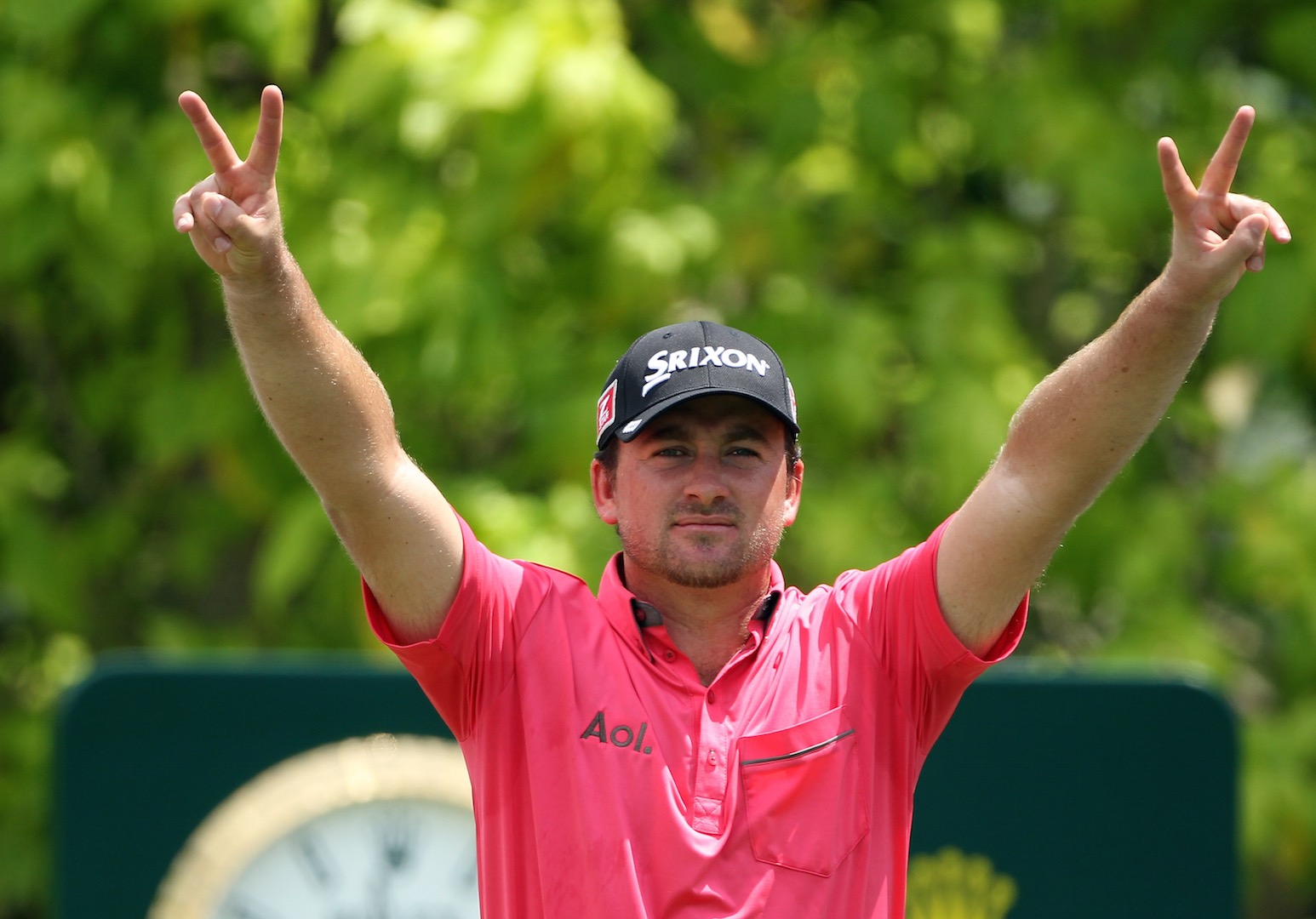 14.1%

Pampers (Rod Pampling)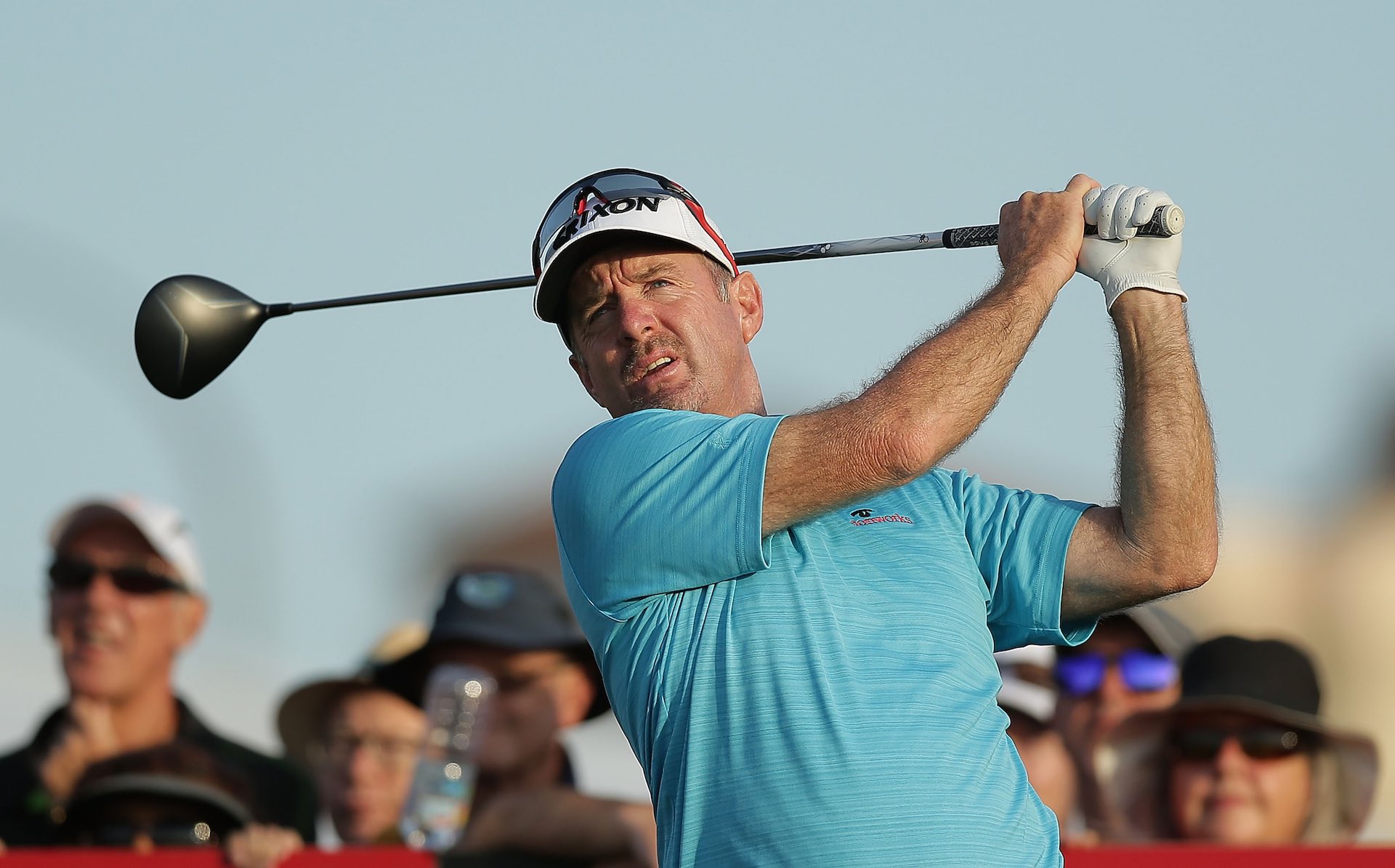 FIGJAM (Phil Mickelson)

12.1%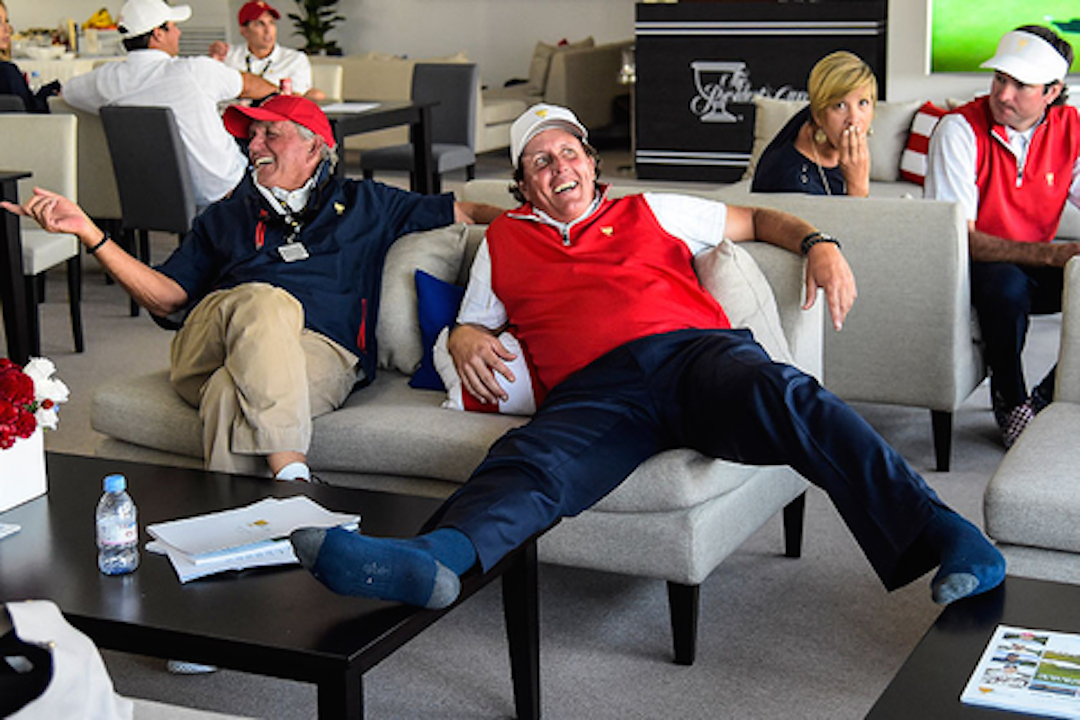 8.3%

 The Belgian Bomber (Nico Colsaerts)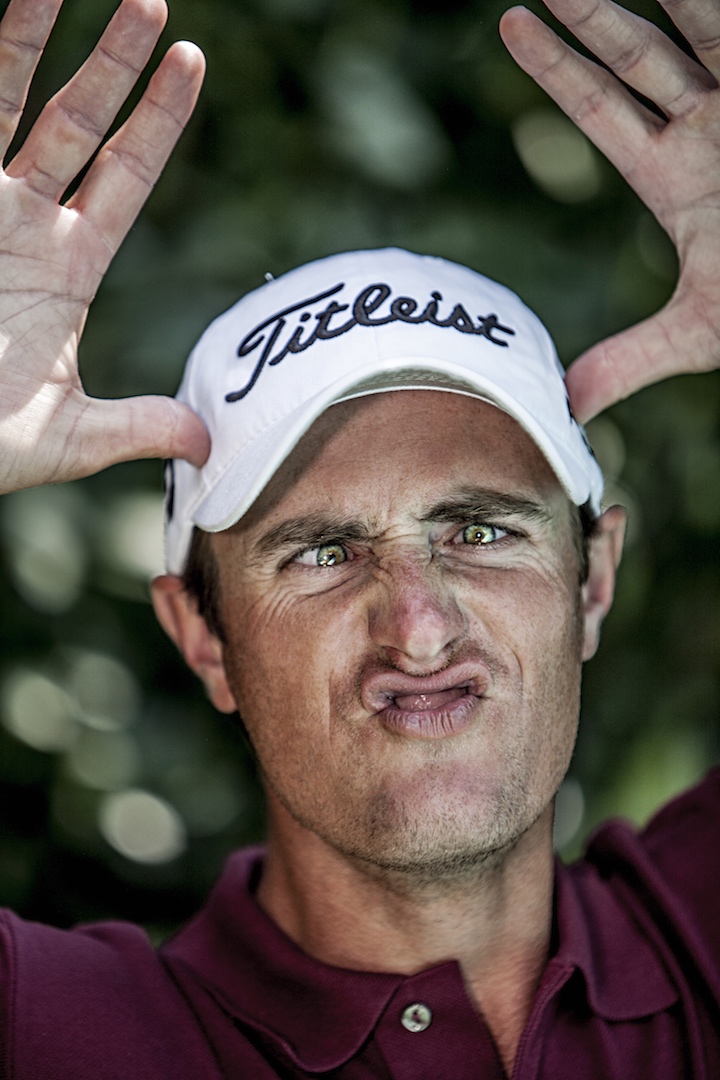 Really have to explain this? He bombs it miles off the tee
Valderrama Interview Of The Year
Valderrama is GolfPunk's resident sock-puppet interviewer. His origins are not certain but it is believed he was born in an American Golf shop in Tunbridge Wells. Often referred to as the rascal lovechild of Frank Spencer & Roland Rat, Valdy specialises in taking on famnus tour pros and golf-loving celebrities with his cheeky one-liners and below the belt references. And they love it. Valdy's conquests include Ryder Cup captains Tony Jacklin and Paul McGinley, Ian Poulter and Nicolas Colsaerts.
Paul Casey went as far as to say he would only do an interview with GolfPunk if it was with Valderrama. All of these interviews reveal a fun side to each player and celebrity but you have voted the Ian Poulter interview to be yur favourite. When they met it was like Frost/Nixon all over again...
IAN POULTER

51.9%
16.8% 

Paul Casey 
Nicolas Colsaerts

11.5%
9.6% 

Byeong-hun An 
Graeme Storm

9.4%
GolfPunk Headline Of The Year...
Gimmegate 45.1%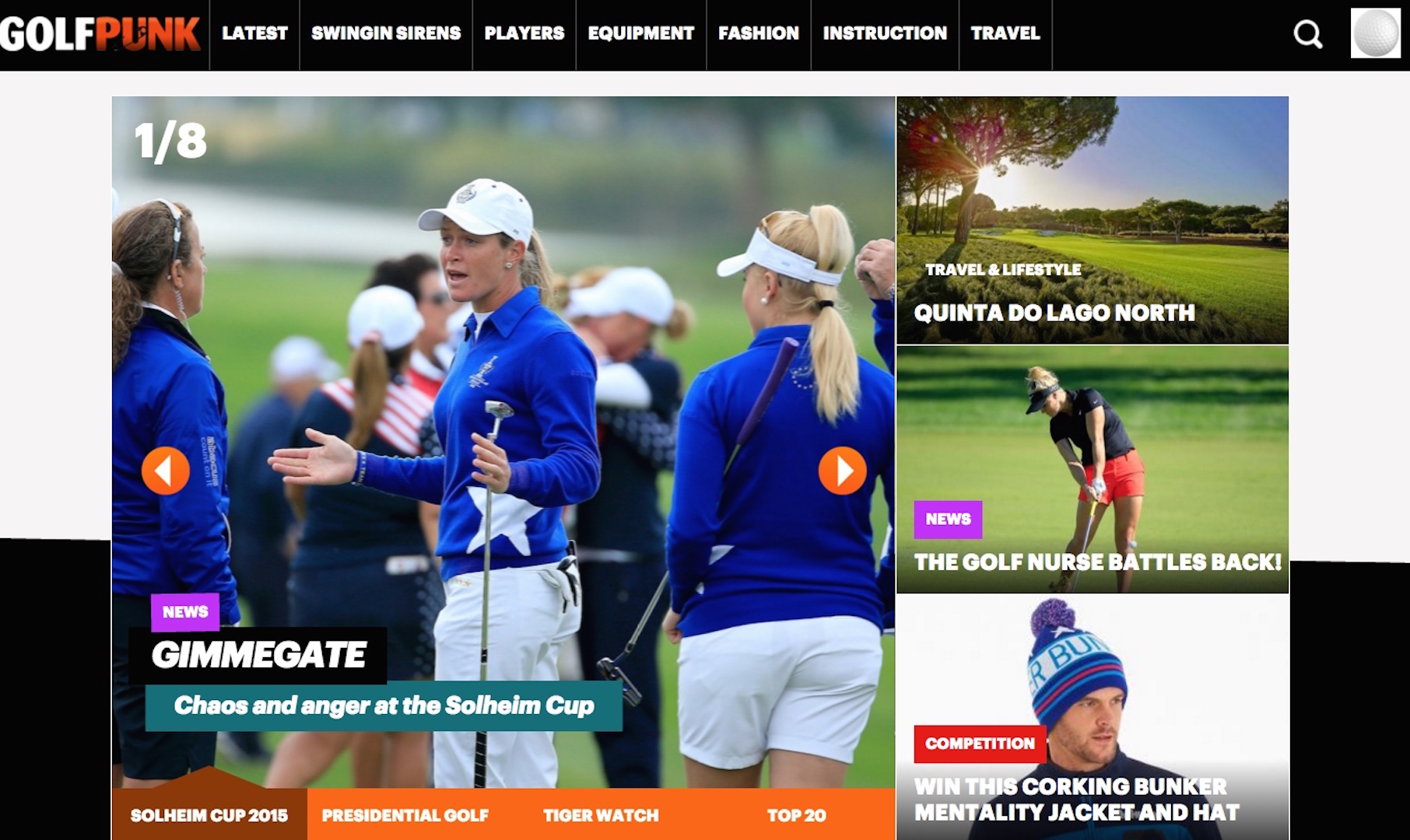 22.2% 

Golf In Shock As Budgerigar Leads BMW

Tear Jerker Of The Year...
JASON DAY winning the USPGA 50%
Day had previously recorded nine top-10 finishes in the majors, six of them in the top four, but that first major was proving elusive. His vertigo attach at Chambers Bay scuppered his chances of winning the U.S. Open and he came into the USPGA at Whistling Straits with a big fat monkey on his shoulder. In the end, held his nerve brilliantly and hs final score of 20 under par broke Tiger's major record of 19 under at the 2000 Open Championship.
"I didn't expect I was going to cry," said Day. "A lot of emotion has come out just because I've been close so many times and fallen short. "To be able to play the way I did today in tough conditions with Jordan in the group - he was the favourite – to be able to play the way I did was amazing. It certainly was and things got so emotional at GolfPunk Towers, we had to be hosed down 
TOM WATSON saying goodbye to The Open 50%
It was bad enough for Tom Watson when he partnered Jack in the Golden Bear's farewell Open appearance at St Andrews in 2005. Watson started crying before Jack did! So what was he going to be like when it was his turn to bow out? Watson was on his way to an 80 in his last Open appearance when he came to the 18th tee of a rain delayed Friday. But who cared about that? Four decades of golf wizardry was one hell of a legacy.
Watson won five Open championships in eight years during that time (1975, 1977, 1980, 1982, 1983) and should have won at Turnberry (home of his greatest triumph in the Duel In The Sun with Jack Nicklasu in 1977) in 2009 when he hit that great eight iron to the 72nd hole that got a very unluck bounce, leading to the play-off loss to Stewart Cink.
As he walked up the 18th in semi-darkness we were all trying to think of something else in order not to burst out crying. It didn't work. Tom started blubbing and we started blubbing.
All hail Tom Watson!
GolfPunk Of The Year 2015...
RICKIE FOWLER 31%
Rickie's first career, Motocross, ended age 15 when he broke his foot in three places. In 2014 he was the only player to finish in the top five of all four of golf's biggest events (the only other players to have ever achieved this were Jack Nicklaus and Tiger Woods). Big break through moment came earlier this year when he won The Players at Sawgrass, despite Sports Illustrated declaring Rickie to be one of the most over rated golfers in the world. Muppets. One fourth member of frisky Tour playing band The Golf Boys. Massive appeal to younger generation of golfers. Doing good things for the game. World Number 6 at time of writing. 12.44, 24th December 2015.
Rickie won the prestigious GolfPunk Of The Year title courtesy of his film star looks, swashbuckling approach to golf, the fact that he loves links golf and comes over to the UK more often than any other successful US Tour pro, his clothes which – when he's avoiding the last day orange thing – set him apart from the crowd. Plus he seems like a really nice bloke. And the fact that he got more votes than anyone else. 
Rickie Fowler, you are the 2015 GolfPunk Of The Year!
18.9%

Jason Day
Andy Sullivan 

10.5%
8.4%

Bubba Watson
Ian Poulter 

8.2% 
7.7%

Danny Willett
Shane Lowry 

6.6%

 
5.6%

Henrik Stenson
Dustin Johnson 

5.1%
What makes a GolfPunk?
The GolfPunk is the player who stands out from the crowd. Bobby Jones is a GolfPunk simply by virtue of the fact that he changed the game forever and gave us Augusta.
Lefty Stackhouse, on the other hand, is a GolfPunk because he added so much colour to the game with his erratic antics, once knocking himself out with a self-inflicted punch to the jaw after missing a short putt. It makes no difference that the sport is bedevilled with conservative attitudes, that traditions and codes of conduct are often maintained with repressive vigour, there will always be the GolfPunk.
Which other sport presents us with such a rich variety of colourful figures fromWalter Hagen to Severiano Ballesteros? Which other sport characterises the nobility of human endeavour more honestly? Where else could you find Cinderella stories and tales of soul-sapping woe in equal measure?
You'll notice we haven't included a whole host of budding GolfPunks from the various tours. This is deliberate. We will be featuring the likes of Rory McIlroy,Jordan Spieth et all as often as possible via the website over the next few years as they continue to cement their places in the big time.
But for now, these are our GolfPunks. Many of our favourites are archetypal winners like Sam Snead and Lee Trevino – players who matched their considerable natural talents with ruthless ambition. Others, like Mo Normanand John Daly, have spent their lives sampling triumph and despair, and we love them all the more for it. And where would the game be without unsung nut cases like serial club abusers Ky Lafoon and Lefty Stackhouse?
A funny bunch, but what unites every single one of these people is an undying love for the game. These people don't kick sneak their ball out of the rough and onto the fairway, and they don't stroll through the line of an opponent's putt (Brooklyn apart!). They don't even shave a shot or two off a dodgy practice round.
It's not all rosy, of course. After half an hour in some clubhouses you could be forgiven for thinking there is more wrong than right with the sport. I mean, what other membership club have you joined, where on receipt of your membership payment, they immediately hand you a list of the things you can'tdo?
Yet while there are people out on the course who keep breaking records, busting clubs, walking on water and wading through burns we will salute these GolfPunks one and all. Enjoy…