The Staunchies
Dec 24th, 2015
Shot Of The Year 2015 & Commentator Of The Year
Jaw dropping stuff!!
Words: Tim Southwell Photography: Getty Images
Shot Of The Year... 
JORDAN SPIETH's 3-wood to 15 feet at 72nd hole at Chambers Bay 

29.1%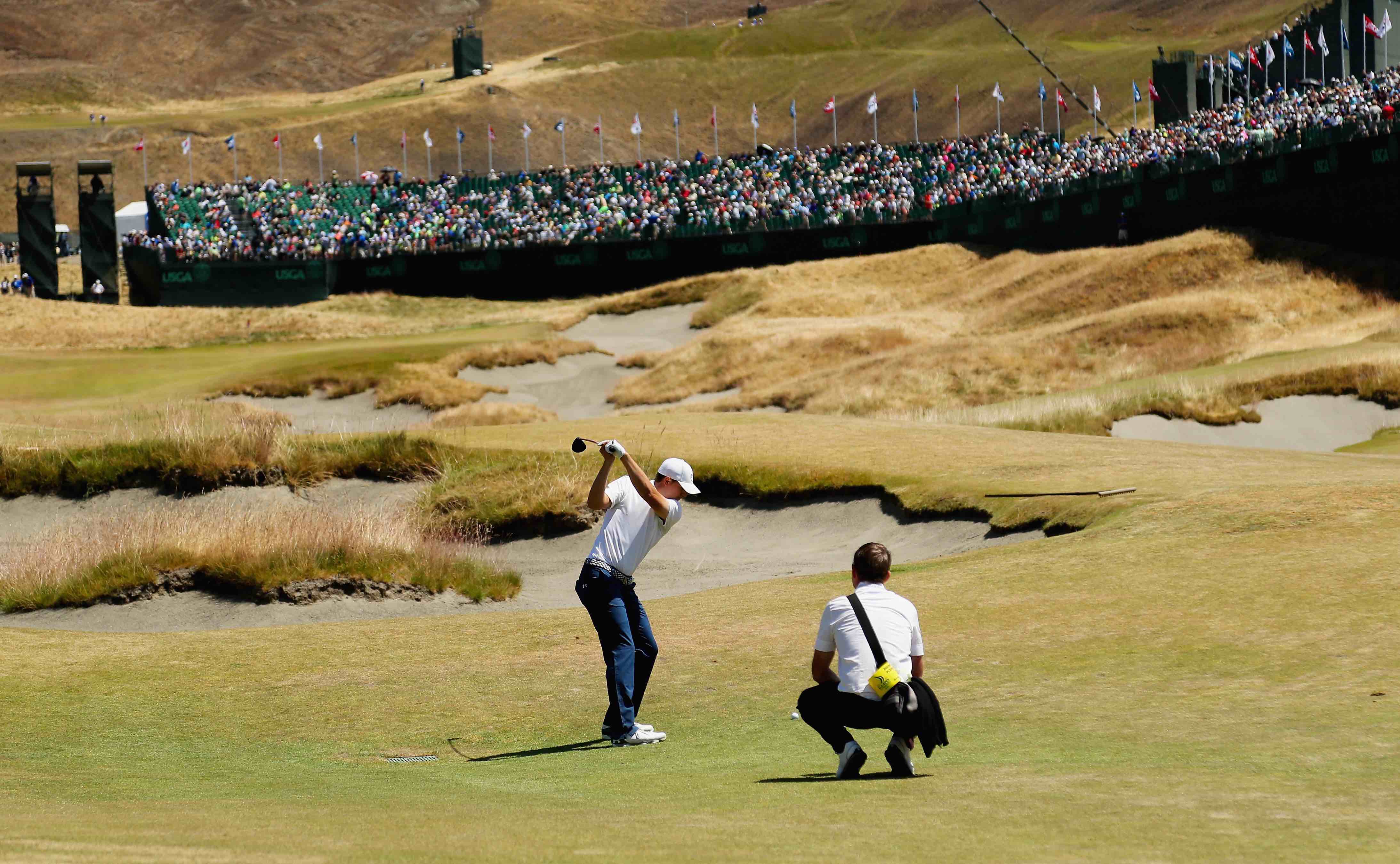 "That ought to do it..."
Best Of The Rest...
21.9%

ANDY SULLIVAN's approach shot from the trees during South African Open Play-Off. Hits to 12 feet to set up the win. 
19.9% BRIAN HARMAN's second ace in one round at the 14th Barclays
16.3%

MIGUEL ANGEL JIMENEZ's ace at the BMW
Golf Commentator Of The Year... 
PETER ALLISS 30.4%
Old school; curmudgeonly; frisky; offensive; insightful; funny: Peter Alliss has been all this an much much more over the years. Alliss is from a different era: A time when England ruled the world, manners were everything and the sun would never set without asking permission first. His golf commentary is about as uncompromising as you can get. Alliss doesn't need to go out of his way to get the nation sniggering, questioning what he's on about and indeed shouting abuse at the TV. Unlike many of his peers, who you get the impression are crawling over broken glass to 'get a persona', it comes naturally to Peter Alliss.
He just does his thing and if that means doing a barrow boy commentary over-dub of Nick Faldo's caddie (see below), interrupting a vital birdie putt in the Open by giving a shout out to Colonel Coffin Pine at Royal North Devon, or saying "That's just bollocks" during the Masters, so be it. Lord knows what we will do without him. Thanking you in advance BBC for being the surrender monkeys you truly are.
David Feherty

24.7%
Ewen Murray

13.5%
11.7%

 Radar 
Nick Faldo

7.1% 
Johnny Miller

5.1%
 3.8% Mark Roe
Want to see all the results in one place? Click below...