The Staunchies
Dec 24th, 2016
It's the 2016 GolfPunk Staunchie Awards
The votes are in and the results are here!
Words: GolfPunk Staff Photography: Getty
The 2016 GolfPunk Staunchie Awards
It's been a hell of a year. Here are the results of the GolfPunk Staunchie Awards where we honour the finest achivements in 2016 from equipment manufacturers to people who were just nice to us.
GolfPunk Of The Year  Andrew Beef Johnston
https://www.youtube.com/watch?v=oSt6govNX_U
No one else stood a chance really. From tirelessly and cheerfully signing autographs long after he'd finished his round, to blazing it up at the US and British Opens, to bagging a sponsorship deal with US sandwich chain Arby's, Beef is a real life Happy Gilmore.
Beef is one of us. Normal. Flawed. Self-deprecating... His interview with GolfPunk's sock puppet Valderrama (above) is now the stuff of legend. GolfPunk Of The Year 2016, if he keeps going the way he is he could be claiming this title for many years to come.

Runners up: Bryson Dechambeau, Rickie Fowler, Dustin Johnson, The Brigadier, Smylie Kaufman, Charley Hull
Driver Of The Year

  TaylorMade M2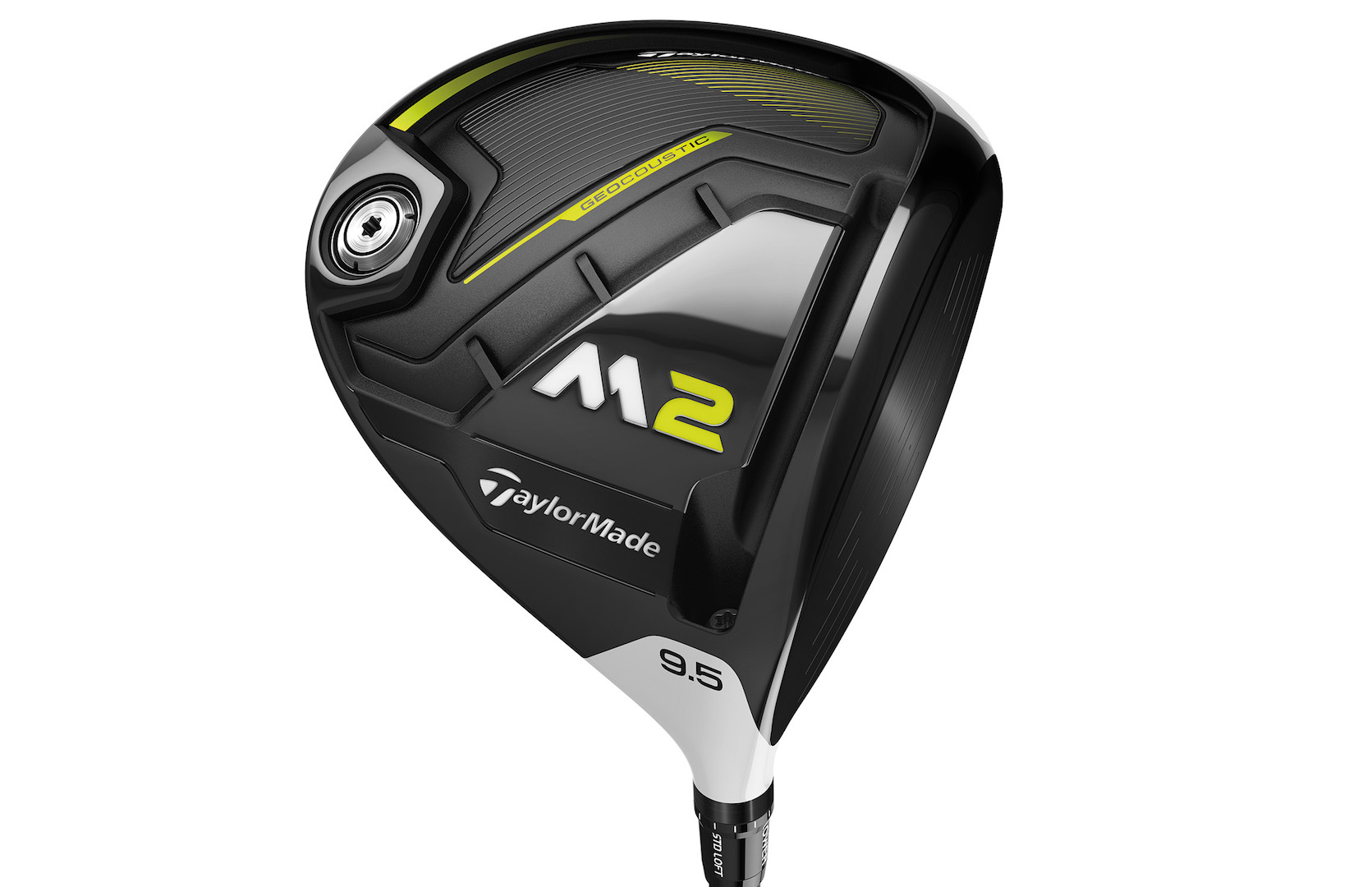 It's been flying off the shelves this year. The TaylorMade M2 driver features a carbon crown to save weight. It saves five grams which, although that doesn't sound a lot to me or you, in a driver head is a massive amount.
This time the saved weight has been put where it's needed for you to be able to hit your drives longer and straighter. TaylorMade have redesigned the Speed Pocket, the recess behind the face, allowing it to flex more at impact.
This helps you hit the ball further on miss hits, and really helps keep the ball speed on drives hit lower down on the club face.

 



Major Of The Year 

The Open, Troon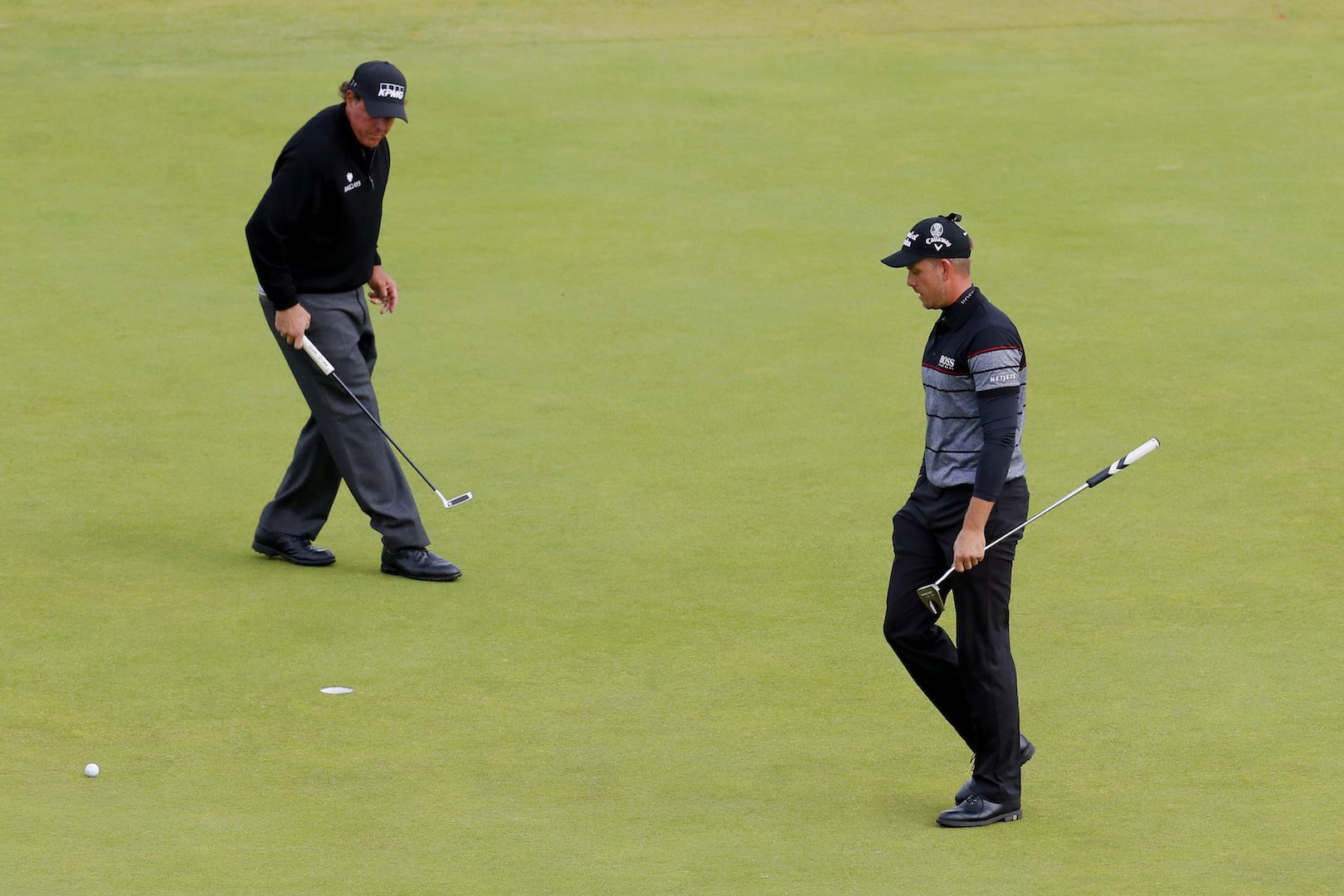 Quite possibly the major of this or any other decade. Henrik Stenson prevailed but he had to shoot a final round 63 to beat the heroic efforts of Phil Mickelson. Even now it's enough to get the hairs on your neck going afro berserk.
Fairway Wood Of The Year

  TaylorMade M2
You've just got to hand it to TaylorMade this year, they've properly come up with the goods. We loved the TaylorMade M1 fairway wood. It won last year's Staunchie Award for the Best Fairway Wood. This M2 seems better in every way. We hit a few shots off a tee that flew with the most ridiculously sweet high draw and went on for ever. Off the deck performance was good too.
We love the more traditional look with its longer hosel, and you don't really notice the fluted effect on it. Last year's AeroBurner was good. But this plays better, looks better, it's easier to hit and flies further. If you don't need adjustability, this is the TaylorMade three wood that should be in your bag.
Shot Of The Year

Tiger's Opening Tee Shot At The Hero
This video, recorded by a fan on the first tee in the Bahamas, has an eery quality that perfectly sums up emotions as Tiger prepared to make his long–awaited come back. Would he shank it straight in the lumberyard? Has his swing calmed down? Will someone shout 'cocktail waitress' on his backswing?
It was more than some of us could bare. Especially as it seemed like an absolute eternity from when he walked onto the tee to actually getting a chance to fire one off and calm his nerves.
https://www.youtube.com/watch?v=5_FSdROkP5I

Low Handicap Iron Of The Year  PING iBlade

For a brand that has made a name for itself providing golfers with forgiveness and assistance in getting the damn ball airborne in the first place (PING created the first cast cavity back club, the K1 in 1969), they make ridiculously good irons for better players too. Since the original S59, Ping have had a forgiving blade–style iron in the line up.
It's safe to say the iBlade is the best looking iron they have ever produced. It also performs like a beast. Lovely stuff.
GP's Roving Reporter Of The Year Denise Van Outen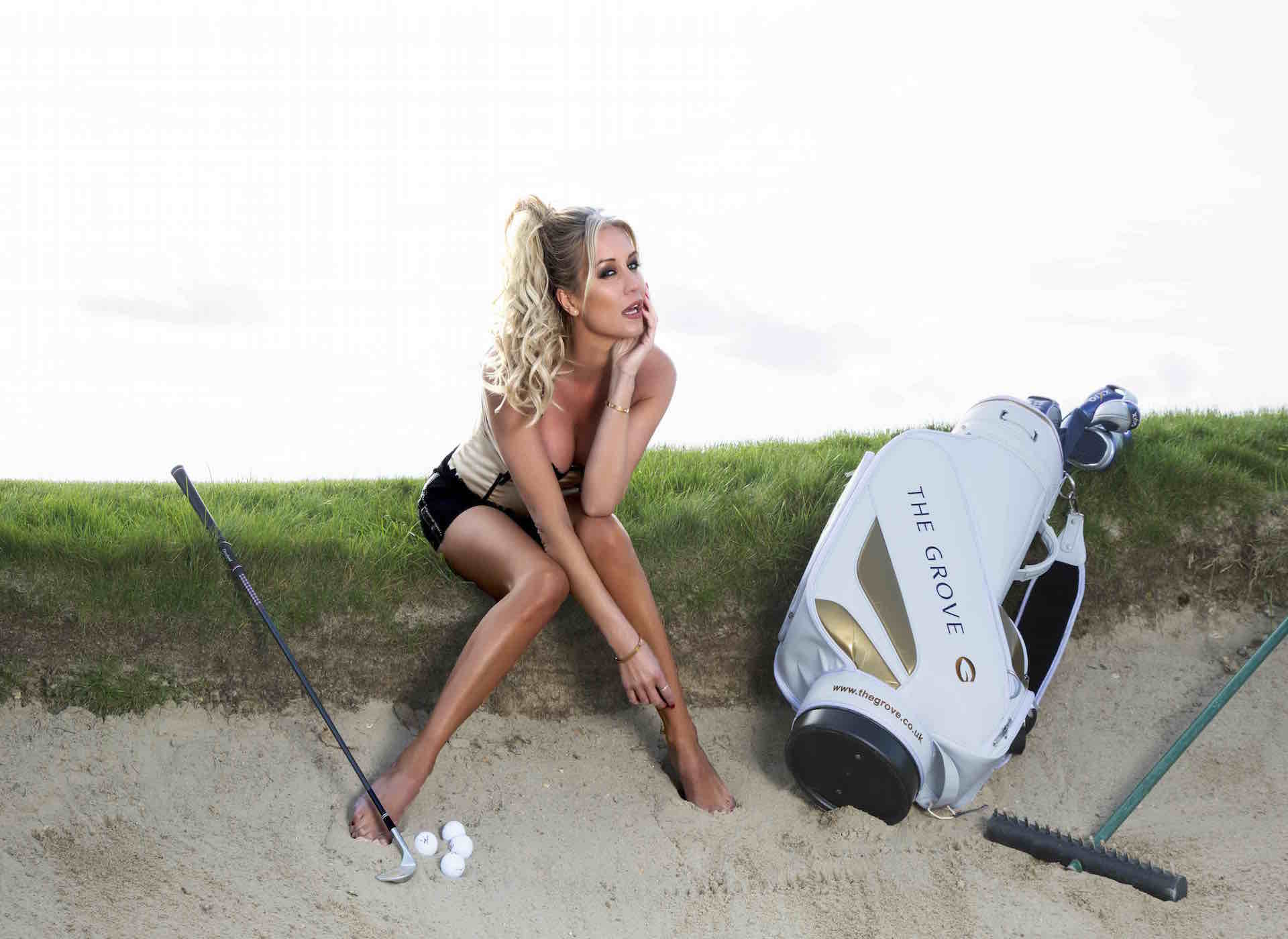 When we first met DVO for our photoshoot last year we asked her if she would be up for reporting for GolfPunk on her golfing travels. She said yes. We thought that would be the kind of 'yes' that really means 'if it'll shut you up, I'll just say yes and then forget all about it'.
But she didn't do that. DVO started sending us really nice video reports from wherever her golf capering took her. With her trusty companion Eddie at her side, she reported on HILFs (Holes I'd Like To Frequent) and clubhouse cocktails wherever she went.
DVO, we salute you. As always we are not worthy...



Tournament Hole Of The Year

  16th, Phoenix Open
If only every tournament had a hole like the 16th at the Waste Management Phoenix Open, more people would be into golf. Every year we get all excited as January gives way to February and we can get our annual fix of one of sport's great occasions.
16,000 people now cram into the grand stands around the 16th. The players emerge like gladiators from a tunnell onto the tee. Into the lion's den: it's raucous, it's funny, it's pressure: miss the green and you're hit with a deafening cacophony of boos. Get it close and the place goes wild. Hole it and it's off the richter scale.
https://www.youtube.com/watch?v=HQpwVIVXq1w

Runners up: 17th TPC Sawgrass, Troon Postage Stamp


Game Improvement Iron Of The Year  PXG O311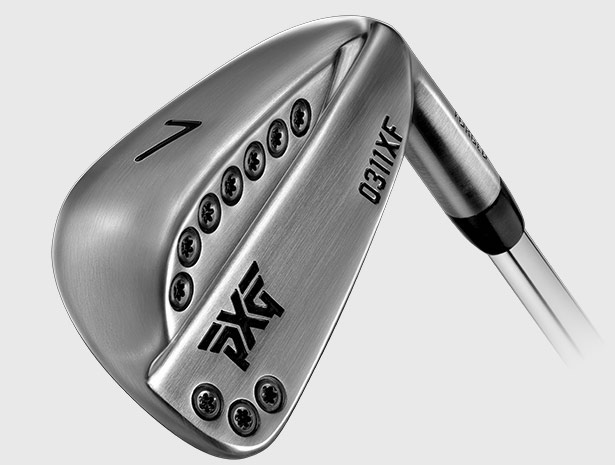 PXG have disrupted the whole golf equipment industry since their inception less than two years ago. They've had tour wins, they've got major winners playing their clubs, and from our testing of their clubs, they flat out perform.
The original 0311 iron looks like a blade but plays with much more forgiveness. But there are plenty of golfers who want even more help. Enter the 0311XF. 
XF stands for eXtra Forgiveness. They're bigger. They're wider. They hit the ball higher, and longer. But most importantly they'll still feel great and look good behind the ball.

 

Lord Staunch Of Staunchness 2016  Phil Mickelson Shoots Last Round 65 & Still Loses The Open & Laughs It Off
Phil Mickelson thrilled us all at Troon. His first round 63 was oh, so very close to being a major record 62. That putt on 18 was in wasn't it?! But somehow it wasn't. Mickelson lead after two rounds and then came the final round, The Troon Tussle.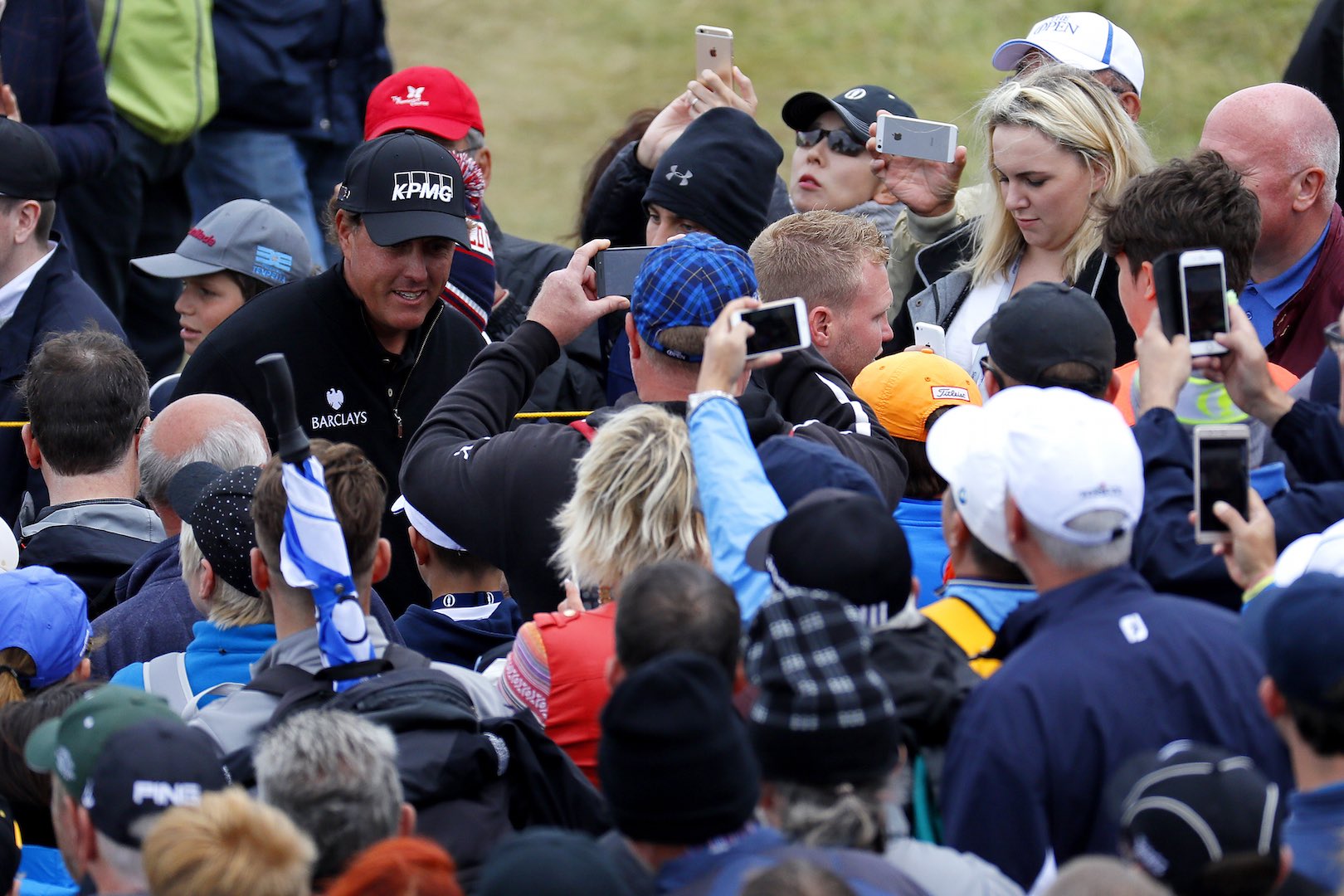 Mickelson shot a final round 65, enough to win any major. But this was no ordinary major. Stenson matched Mickelson's opening round 63 and won an extraordinary content.
Phil, as Phil does so often, greeted this adversity with the same grace, grin and shrug of the 'best man won' shoulders. Lord Staunch 2016: Phil Mickelson.
Wedges Of The Year  Cleveland RTX 3.0

Most wedges have a centre of gravity towards the heel, which is fine for pros. But most amateur golfers have a tendency to hit the ball towards the toe. So Cleveland had to rethink the design of the wedge to put the centre of gravity in the middle of the face, whilst keeping it looking traditional.
Cleveland have come up with a solution which they call 'Feel Balancing Technology'. A micro-cavity has been put inside the hosel, and the hosel has been shortened, both of which save weight. The nine grams have then been redistributed around the head for a more 'centred' centre of gravity, improving feel and tightening shot dispersion.
Plus they look awesome.
Golf Fail Of The Year

Leaping Golf Cart Pant Man
It was all going so well. The lad made a fine leap, skidded across the top of the golf cart on his backside and was in the process of a flourishing dismount when his pants got hooked on something and he's left hanging like a fish on a hook. Lovely stuff.
(Click on the image to view)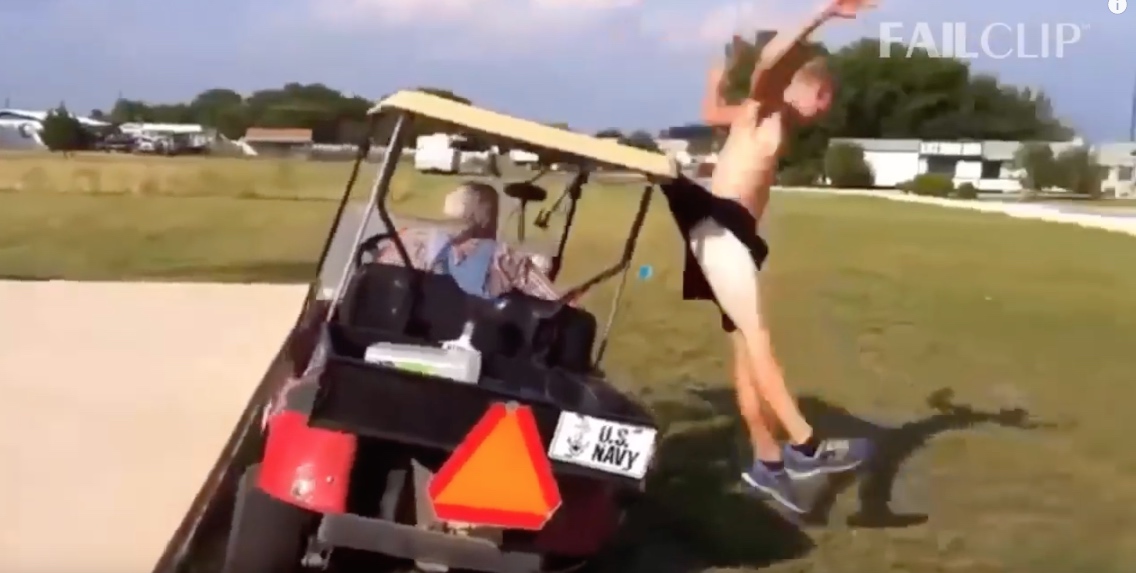 Putter Of The Year 

EVNROLL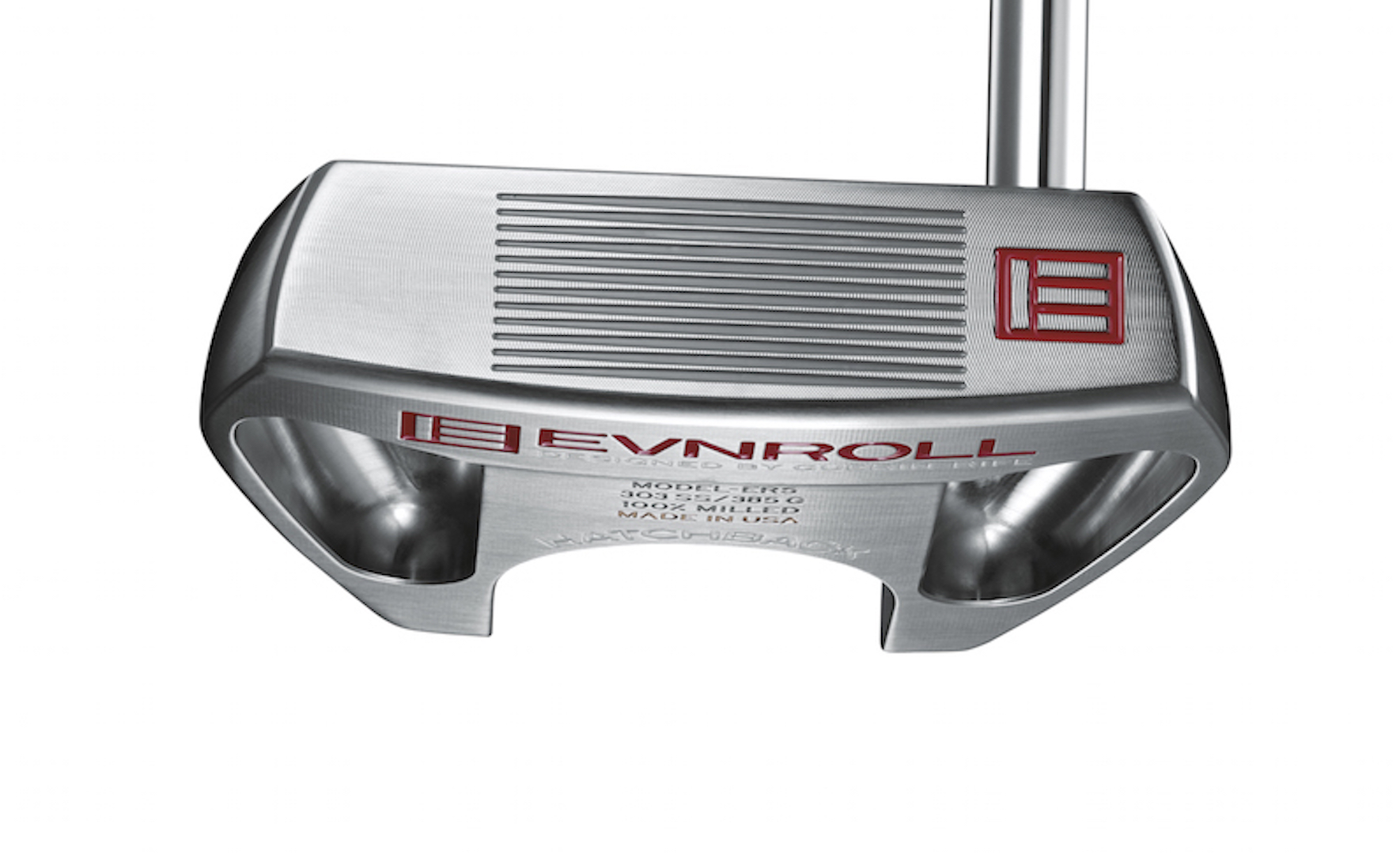 Guerin Rife (inventor of Rife putters) came back into the game in a big way in 2016. His EVNROLL putter range not only look the business but they really work.
Essentially, wherever you hit the putt from the putter face it will try and track towards the hole. It sounds mental, but we've used these putters and they blew us away. Rife has done this using grooves on the face that vary in width across the putter face; thicker in the centre, and thinner towards the heel and toe.
The thinner grooves transmit more energy to the putt, balancing out the fact it's not been struck from the sweetspot. It's no longer a sweet spot you need to find, Guerin says the putter has "a sweet face!".
 
Lady Staunch Of Staunchness

Rachel McQueen
The GolfPunk Caddyshack at this year's Open was one hell of a shindig. We took over the Troon Concert Hall and had pop up bars & food, live music and special guest appearances.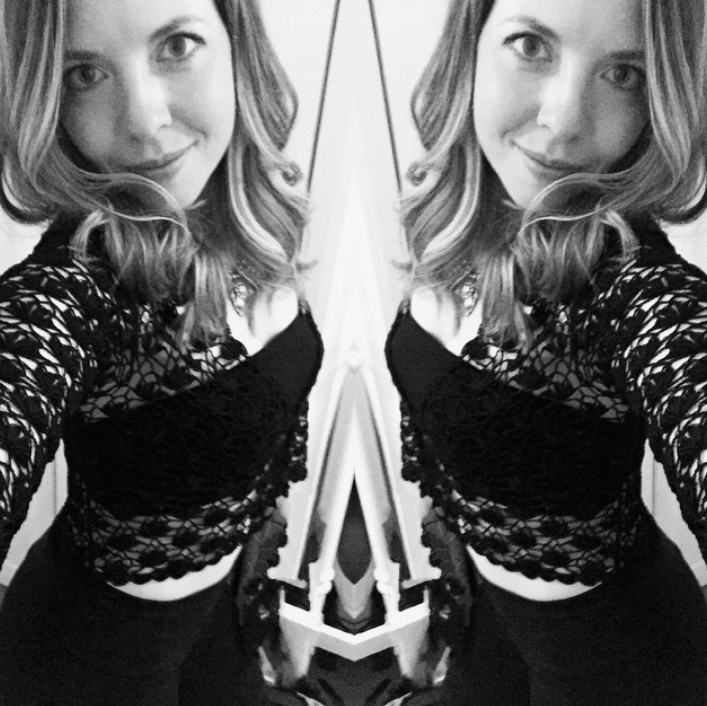 Sam Torrance cut the ribbon on the opening night and he was soon joined by Nicky Colsaerts, Thomas Pieters and James Heath for a night of revelry unparalleled. TalkSport's Bob Bubka & Rupert Bell broadcast live from our balcony and GolfPunk Radio was invaded by the aforementioned Belgian Bombers.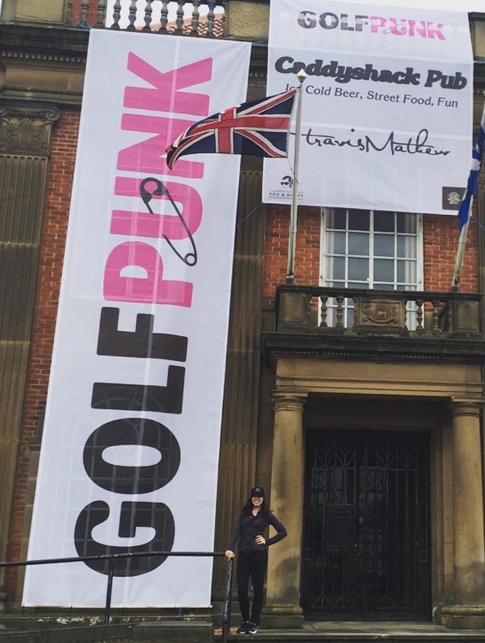 In amongst all this was Troon's very own professional golfer Rachel McQueen. Rach had kindly agreed to be our resident Golf Nurse for the week, taking on all comers on our golf simulator.
She worked tirelessly all week (having already spent the day golf ball spotting for Sky Sports) and laughed her way through the occasional drunken nuisance and professional golf goaders.
We made a great new friend that week. Rachel McQueen Lady Staunch Of Staunchness 2016, we salute you!
Golf Ball Of The Year  Vice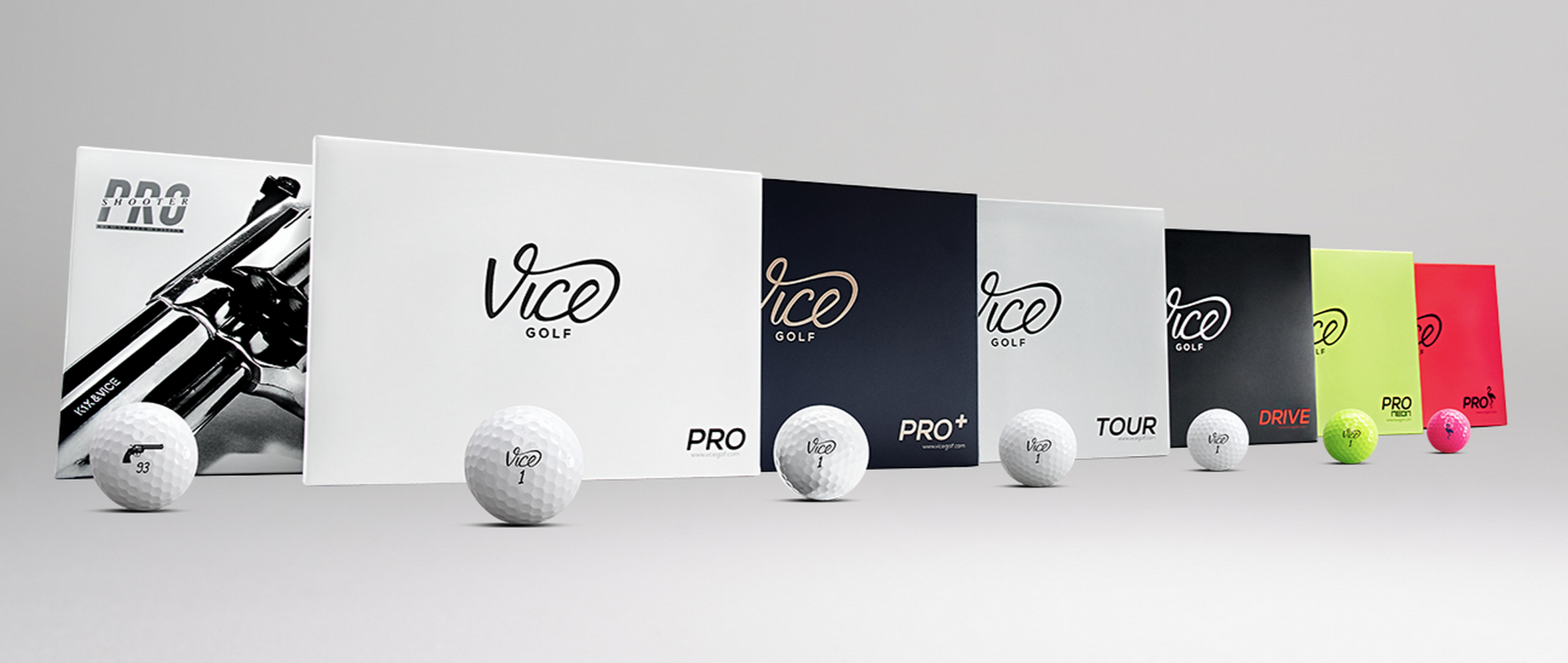 Vice Golf was founded in Germany in 2012 by two guys, Ingo Duellmann and Rainer Stoeckl who, coupled with a frustration by the way the big brands dominate the golf ball market, had a belief that it must be possible to make high quality golf balls available to us all for lower prices.
Do they work? Well, all their models were tested by independent, international testing institutes, and the results, Vice say, were conclusive: Vice Golf balls can compete with any comparable ball available.
So much so in fact, that Vice Golf is the official ball of the German Golf Association (DGL). Now the DGL are a darned big organisation in German sport so that's a pretty big deal for a ball company that's only been going a few years.
It certainly made us sit up and take notice. And even though Vice doesn't spend millions on sponsoring a large stable of tour ambassadors, it has started to grow a player portfolio that includes up-and-coming pros as well as top European amateurs. Highly credible.
Innovation Of The Year  Cobra Single Length Irons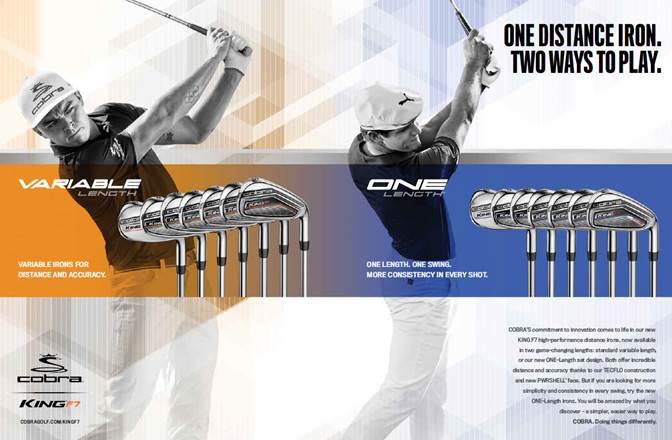 The idea behind Single Length golf clubs is simple. Every Iron is built the same length. With the same lie angle. And the same weight. Rather than your clubs getting progressively shorter from 3 iron to PW, they stay the same length.
One length equals one golf swing with every club, which in theory should improve your consistency. Cobra have decided to make every iron the same length as a seven iron. Which considering that's most golfers favourite club is a really good place to start.
Well worth testing out.
Golf Fashion Brand Of The Year  TravisMathew
TravisMathew has been making cool golf stuff since 2007: Apparel (the T-shirts are a must-have in the US), accessories, baseball caps, belts, luggage and loads of other things you can cover your body up in.  
The brand's focus from the outset has been on crafting premier men's apparel for work and play, cementing a foothold in the sportswear world by leading the way in quality and active-wear design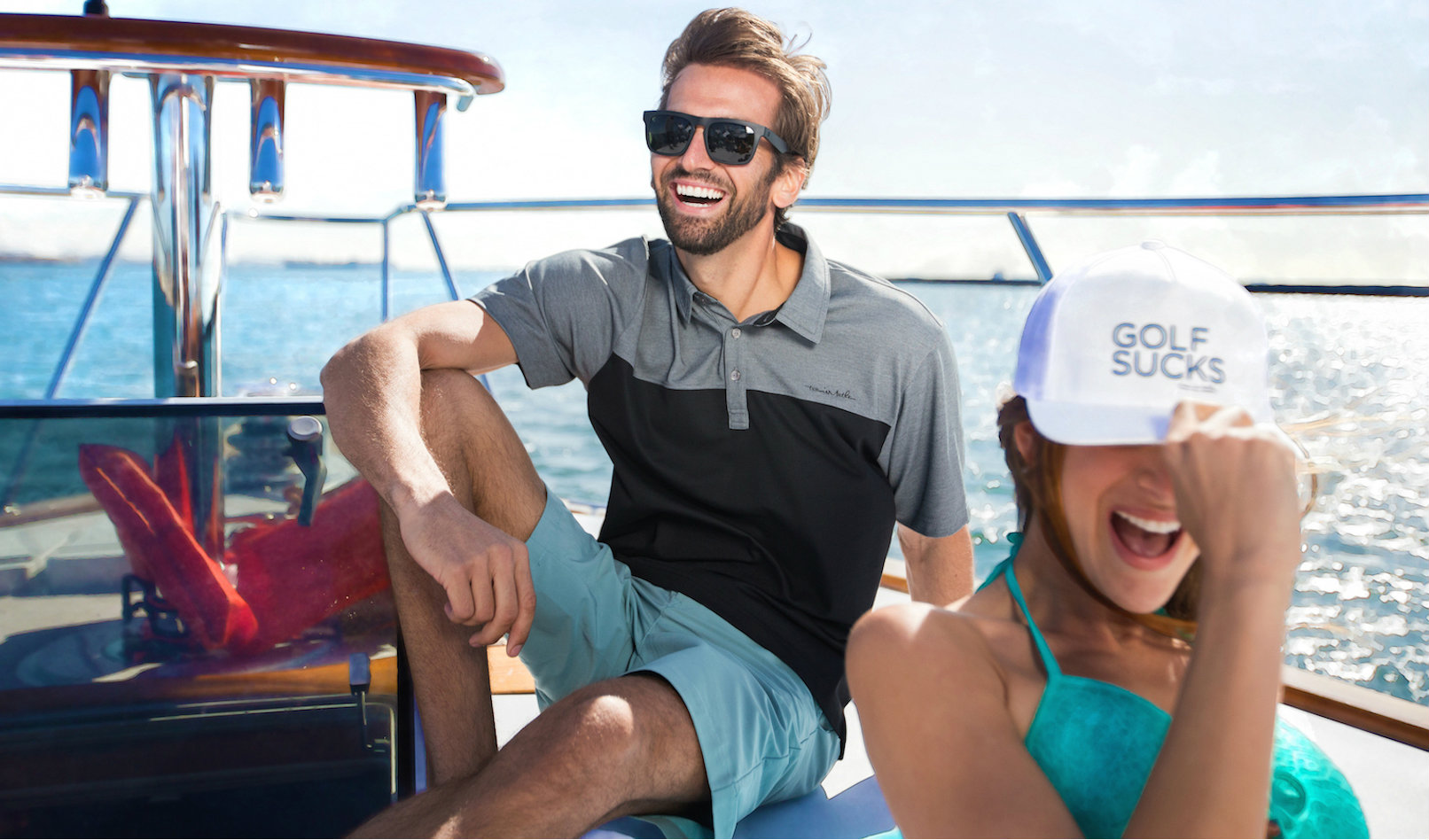 TravisMathew is sold in over 1,000 of the top Country Clubs in the United States, and operates two retail stores in California with a third recently opened in Scottsdale, Arizona.
Keegan Bradley, a TravisMathew ambassador, said: "I couldn't be more excited that TravisMathew are launching in the UK. The first thing I'm going to do is phone Miguel Angel Jimenez and see if he wants some free gear. I'll bring it over when I'm next near a European Tour event." 
He might not have actually said that, but TravisMathew is here in the UK now and we love it. Plus they're really good fellas and we had a blast when they partnered with us at the GolfPunk Caddyshack at the Open.

 
Trick Shot Of The Year  JT Laybourne

When we first watched this we literally dropped out collective bacon sandwiches. No idea if he can do this on command but he did it once at least. (Click the pic to watch).





Golf Shoe Of The Year

  PUMA Ignite Spikeless
When PUMA asked us if we were doing the Longest Day Challenge again this year we were all like:
"What?! You must be joking, it was a nightmare last year, our feet almost fell off!"
"What if we get you all a pair of PUMA Ignite spikeless shoes and do it with you?" they replied.
"Oh, go on then," we said.
72 holes, 21 miles and several hours later not a single one of us were complaining about our feet.

So what makes them so comfy? IGNITE Foam. It has a high support factor and compression set that results in both superior cushioning and minimal deformation over time.
This new Foam technology is designed to make the shoe more responsive and release energy more efficiently throughout the swing. What does that boil down to? They're ultra comfy, and they will stay that way.



Shock Of The Year

The Olympics Being So Good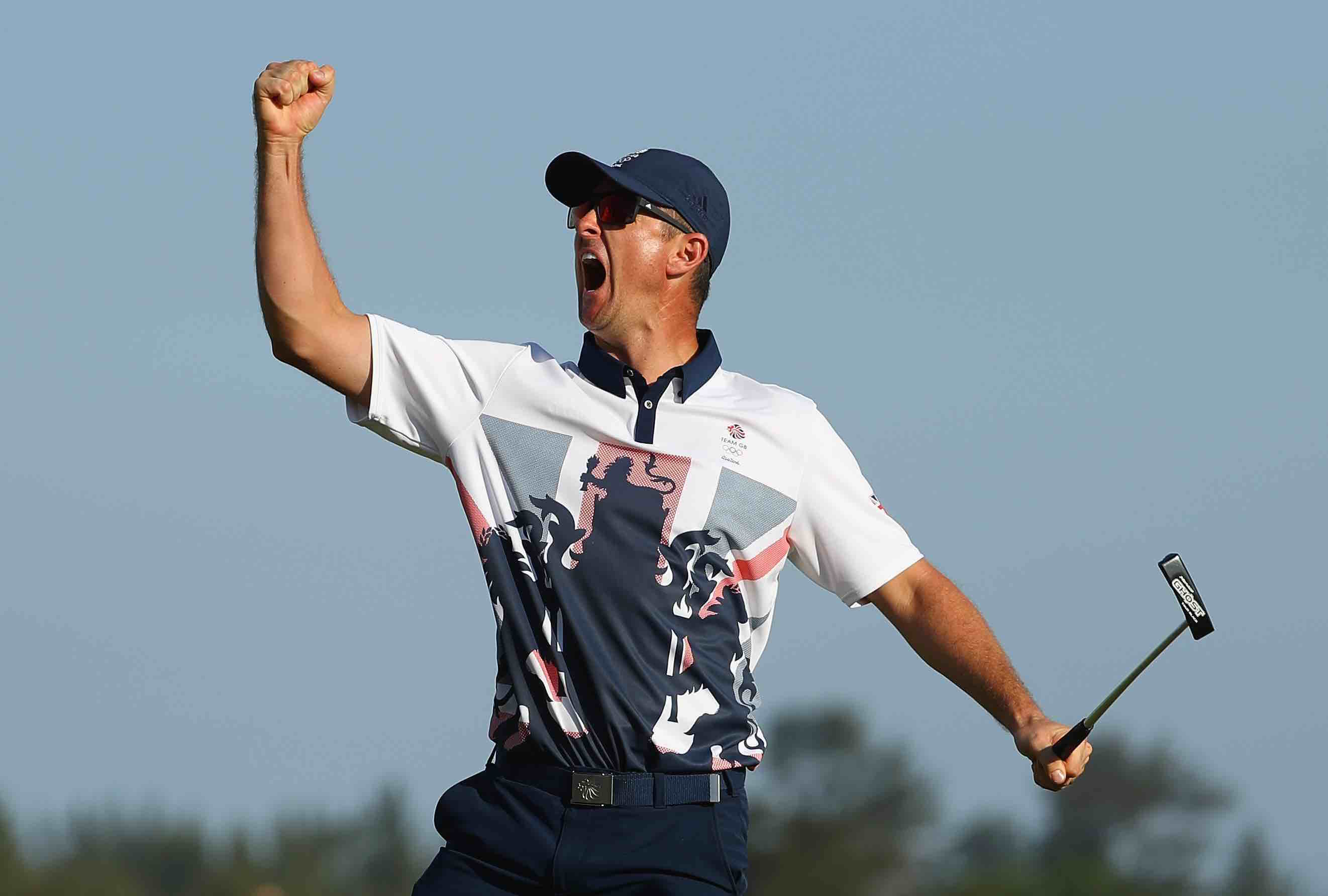 Don't, whatever you do, we said... don't whatever you do make the Olympic golf event a stroke play tournament. It's a chance to get the world's attention for our beloved game and no one's going to want to watch a seven stroke victory with little or no drama.
How wrong we were. Or how lucky they got. Justin Rose won gold but it was neck and neck with Henrik Stenson all the way down the stretch. Brilliant.
Talk is afoot of a mixed match play event for the next Olympics. Which is nice.
Oh, yes, also America winning the Ryder Cup... they totally socked it to the Europeans.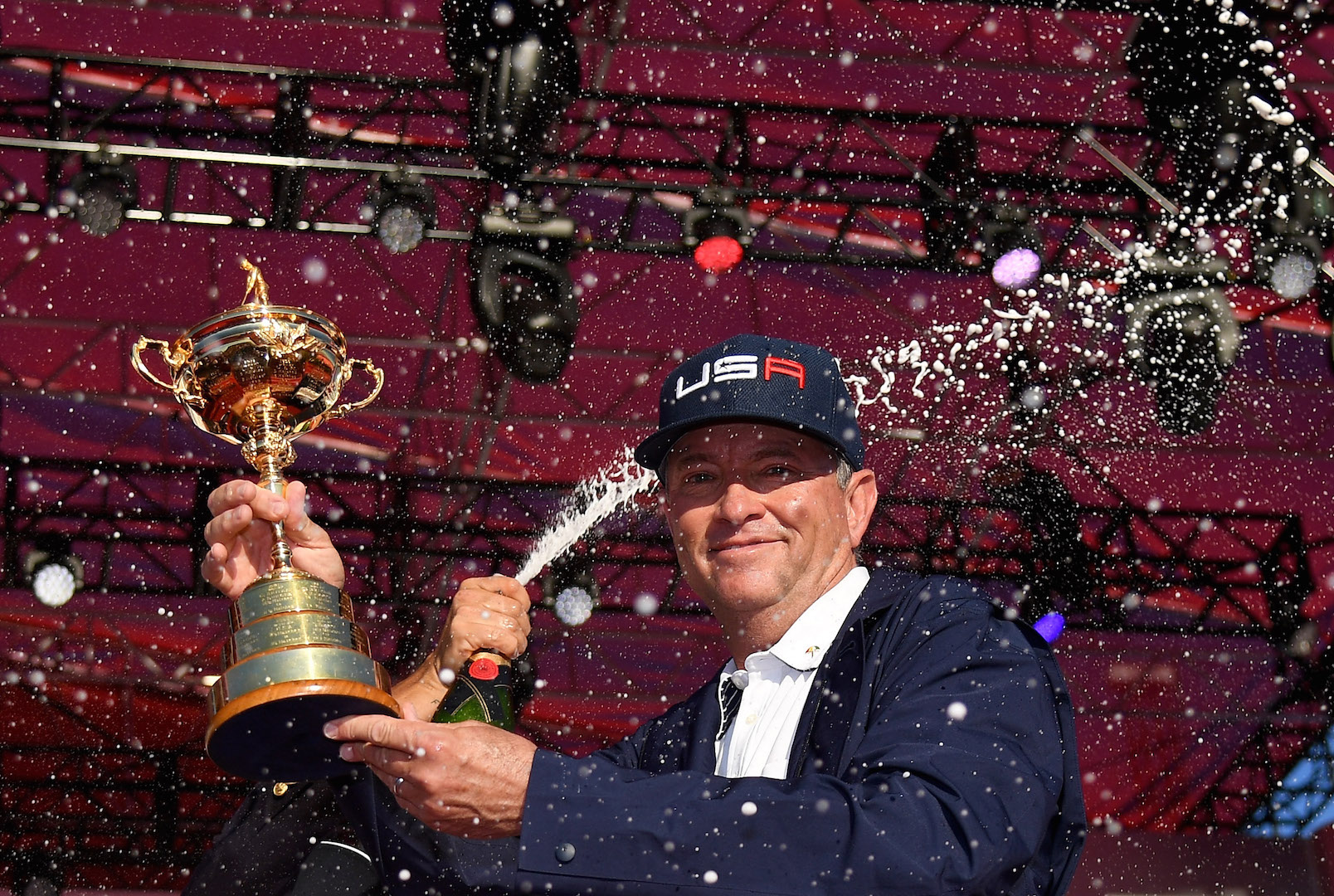 Bunch Of Arse Award

Golfers Pulling Out Of The Olympics
Some had sock drawers to rearrange that week. Some said their mum's had grounded them. Some even blamed the Zika virus for not going. All of them were complete berks who lacked the imagination to see the bigger picture.




Help The Gravy Award Staff at the Troon Concert Hall
The GolfPunk Caddyshack couldn't have been possible without the sterling efforts of Alistair and all the dudes who work at the Troon Concert Hall. They helped us with everything and nothing was too much trrouble. Thanks you guys and see you when The Open is back in town!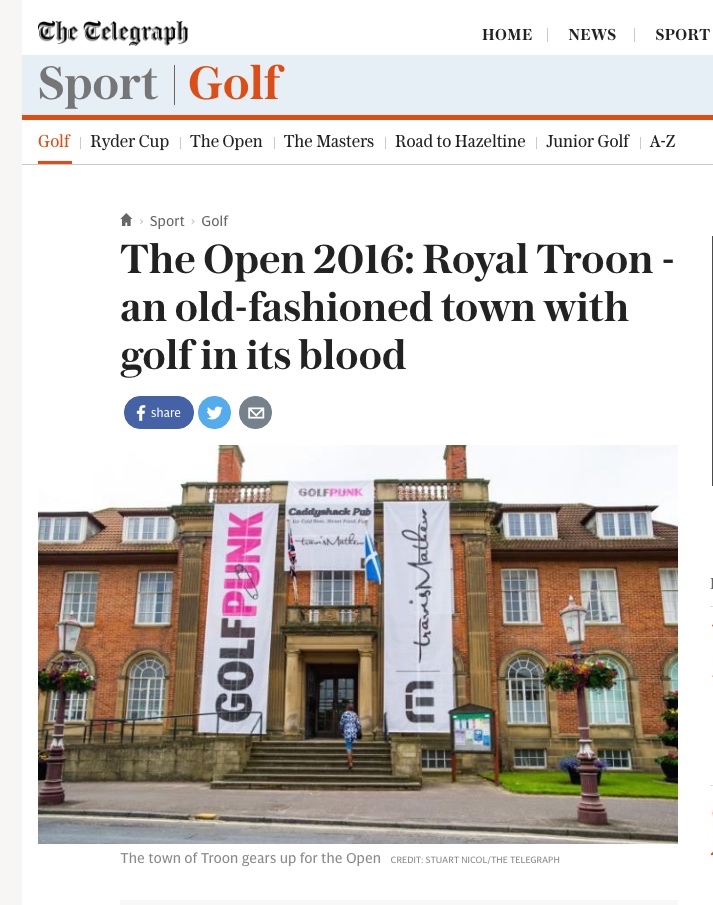 Swingin Siren Of The Year Carly Booth
Athletic, smart, funny and very good at golf. Our Carly, as we like to call her, staunched it up as GolfPunk's Golf Nurse last year and we love the pants off her. Well, not like that, but you know what we mean.
Here's to getting back in the winner's circle in 2017, Carly.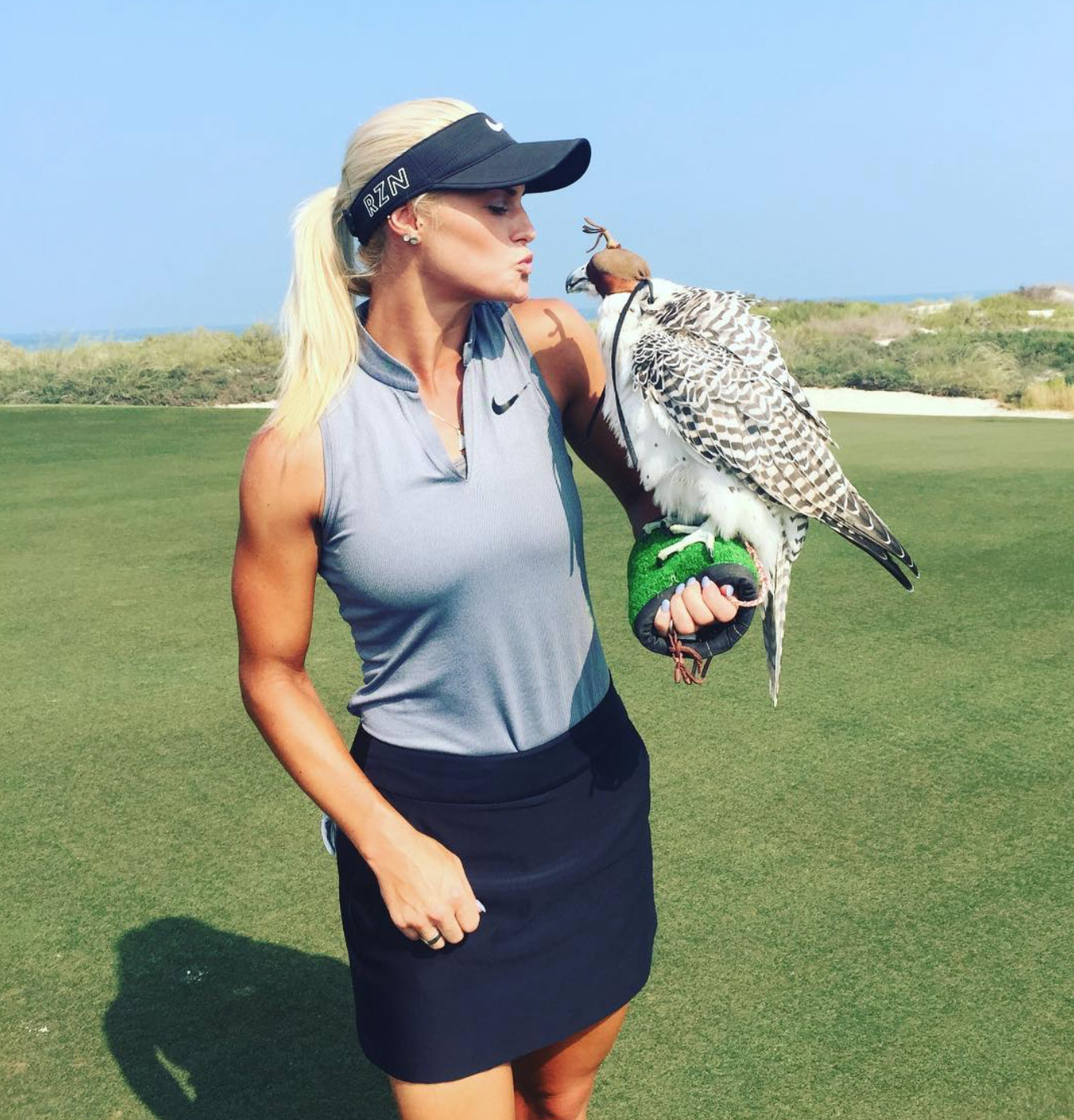 Related:
The Best Of Swingin Sirens 2016