The Open
Jul 18th, 2021
Trump makes the case for an Open at Turnberry
Former President issues statement decrying decision to exclude the course
Words: GolfPunk Photography: Trump Turnberry
The last time the Open was held at Turnberry Stewart Cink broke the hearts of thousands of golf fans when he pipped a 59-year-old Tom Watson. Sadly, the great links on the west coast of Scotland are unlikely to see a return of the Open any time soon.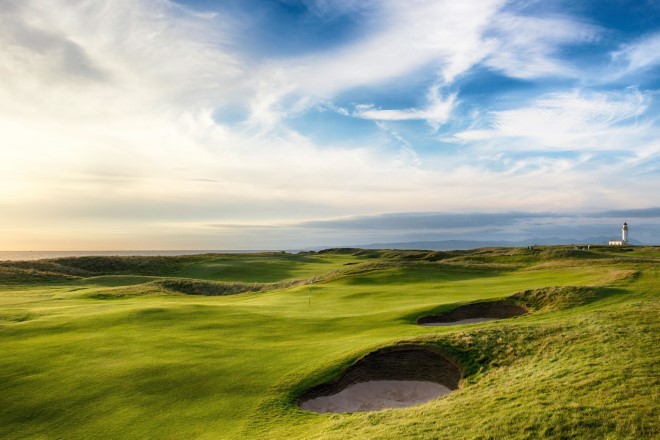 Six days after the storming of the U.S. Capitol Building in January the R&A issued a statement stating that the Open would not return to Turnberry for "the foreseeable future" and until the ruling body "is convinced that the focus will be on the championship, the players and the course itself and we do not believe that is achievable in the current circumstances."
On Saturday, Donald Trump issued a statement decrying the fact that such a great course is not staging the oldest major championship in golf.
"I have spent some time watching The Open Championship (formerly known as The British Open), and it is terrific! But as almost all of the great players, sportscasters, and golf aficionados know, the greatest site and course of all for The Open is Turnberry, in Scotland," Trump said.
"It is truly a magical place, the players want to be there, and at some point in time the players will be there. But this course was not chosen for The Open because they consider a wonderful person, and many-time Club Champion, named Donald J. Trump, to be too controversial — this is, of course, a false reputation caused mainly by the Fake News Media,"
There is no doubt that Turnberry is one of the best courses in the world and debate will rage on whether politics should dictate policy in sport.
Turnberry was the scene of the great 'Dual in the sun' where Tom Watson won the second of his five Open titles narrowly defeating Jack Nicklaus.
"It is a shame that the phenomenal Turnberry Golf links, the best in the World, sits empty during Open Championships, while far lesser courses are on display. Oh well, life proceeds forward! Someday The Open will be back at Turnberry," Trump said. 
We hope when things have died down the Open will return to Turnberry as the Open should be played on the best links courses in the UK.
TAGS: The Open, Trump Turnberry, Donald Trump, Jack Nicklaus, Tom Watson, 2021
---
And another thing...