The Open 2017
Jul 22nd, 2017
Unlucky Journalist gets hit by Dustin Johnson
Don't worry he did walk away with a signed ball!
Words: Jordan Boyd Photography: Getty Images
During yesterday's round two of The Open Championship, a journalist named Phillip Reid was reportedly struck by Dustin Johnson's approach shot that was intended for the ninth green. However, due to extremely bad weather the shot got caught up in the wind and rain, resulting in Reid receiving a golf ball to the face! Ouchy!
Royal Birkdale hasn't been kind to Johnson in the past few days as he finished tied 40th after round 2. He was considered a favourite pre-tournament, but he hit two bogeys at the fifth and ninth holes.
As Johnson hit shot, the wind took control and changed its direction, the watching journalist could only wait for the impact. The unlucky Reid received a proper whack to his cheek bone resulting in bright red bruising to his face.
The Irish Times reporter took to social media to announce he newly obtained injury, stating "Ball…. got a fair old crack from @DJohnsonPGA approach to the 9th green. He said sorry. My HIA is fine. #Onwards And Upwards". He did get the guilty ball signed by Johnson himself to make him feel better.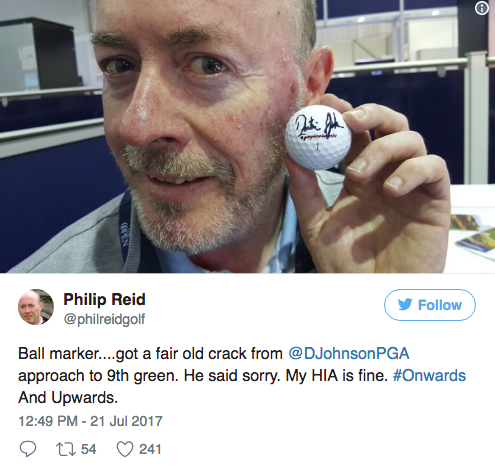 Sky Sports correspondent Wayne Riley confirmed the incident on air and reassured Reid's family by saying "Family, he's fine, but tomorrow he's going to look like he's gone 12 rounds with Frank Bruno".
To his credit Dustin Johnson did also respond on social media by taking to twitter and apologising once again.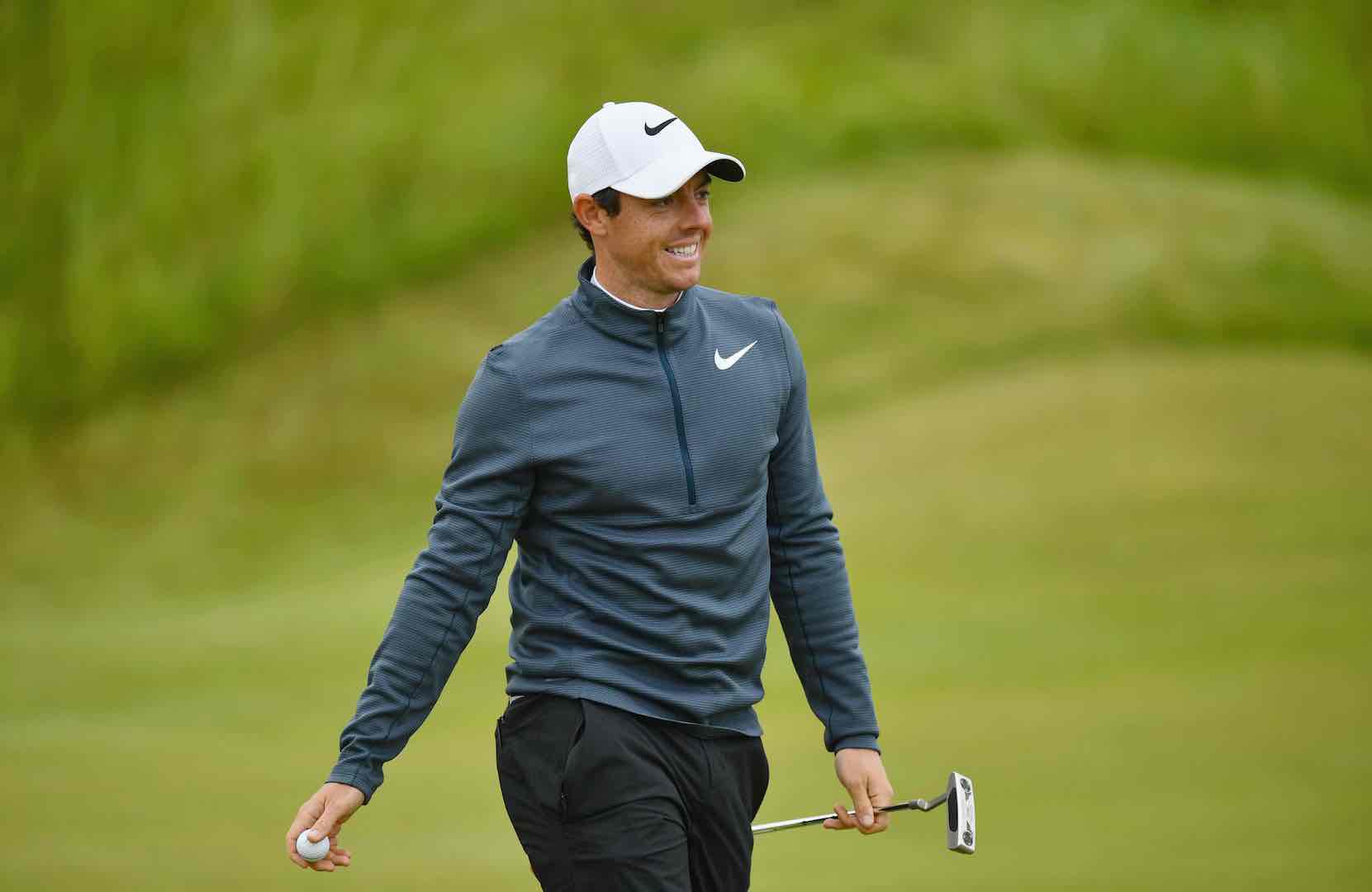 TAGS: