The Open 2017
Jul 19th, 2017
The 7 Most Memorable Birkdale Open Moments
From 3ft whiffs to 17 year old prodigies
Words: Jordan Boyd Photography: Getty Images
It's Open eve and and we can't wait for it all to kick off in the morning. In the meantime we've got seven moments of Birkdale magic to keep your Open buzz up!
1) Justin Rose, 1998
In 1998, a 17 year old by the the name Justin Rose chipped in on the 18th for birdie with his final shot of the tournament to finish 4th. Truly a magical moment that won't ever be forgotten.
https://www.youtube.com/watch?v=nmJKy_SYaIg
2) Arnold Palmer, 1961
By 1961 American players had started losing interest in the Open Championship, the lazy sods didn't fancy the jaunt over the Atlantic. But Arnie came over and went and won the damn thing by one shot. The kick up the ass the tournament needed, the yanks came back in droves after that.
https://www.youtube.com/watch?v=I6xFXHfiMSM
3) Padraig Harrington, 2008
2008 saw Harrington hit a superb shot with his 5 wood onto the 17th green, leaving him six feet away from the hole. Two years, two Claret Jugs.
https://www.youtube.com/watch?v=WA2KAjHclzU&t=33s
4) Lee Trevino, 1971
1971 marked the 100th edition of the open and where else would it be, other than Royal Birkdale? This years installment had Lee Trevino seeking his third major of the year after securing the U.S. Open and the Canadian Open. After a nervy ending with Lu Liang-Huan, he held his nerve to lift the Claret Jug.
https://www.youtube.com/watch?v=cqjL2pDEp3I
5) Hale Irwin. 1983
This bizarre moment from 1983 sticks in the memory, a putting blunder from Irwin from a maximum distance of three inches, which resulted in his putter getting stuck in the ground and then going airborne. However, 20 years later he repeated his mistake at the Kinko's Classic, Irwin three putted from an inch. He missed the first and barely nudged the ball with the second, despite all of this he still managed to win!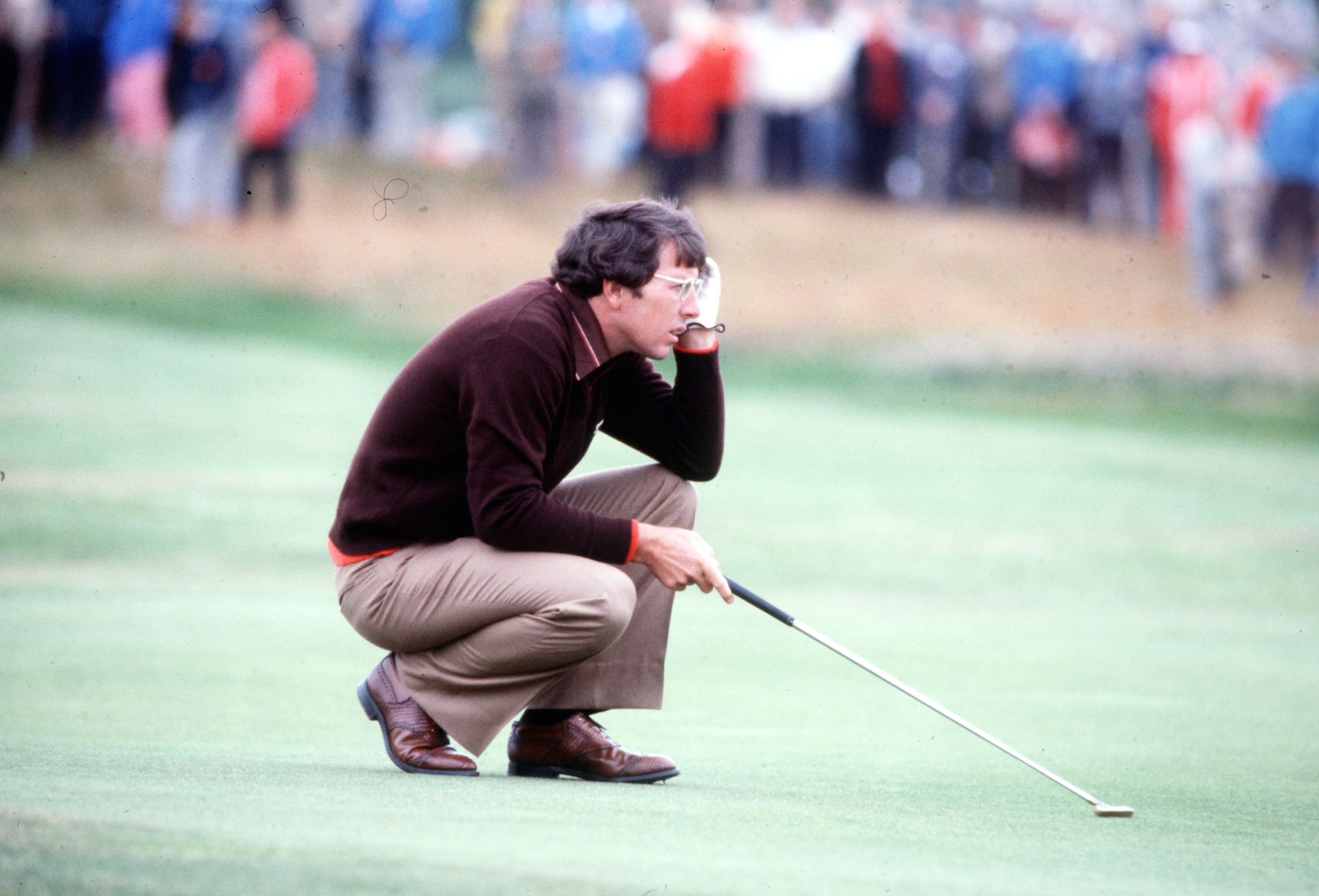 6) Seve Ballesteros, 1976
Seve burst onto the scene as an upstart 17 year old. Taking a two shot lead going into the final round, unfortunately he lost out to Johnny Miller whose experience proved vital.
https://www.youtube.com/watch?v=7kOYdCAcpsA
7) Tom Watson, 1983
Watson's second shot on the 18th was a beauty straight onto the green giving him two putts to win his fifth Claret Jug. What a man.
https://www.youtube.com/watch?v=ylqsyEs6ZRo
Get yourselves down to the GolfPunk Clubhouse this week, and grab yourselves a free £10 bet with GentingBet.com