The Open 2017
Jul 22nd, 2017
Arby's Beefalikes Come down to the #GPClubhouse!!!
Transatlantic competition winners in the house
Words: John Dean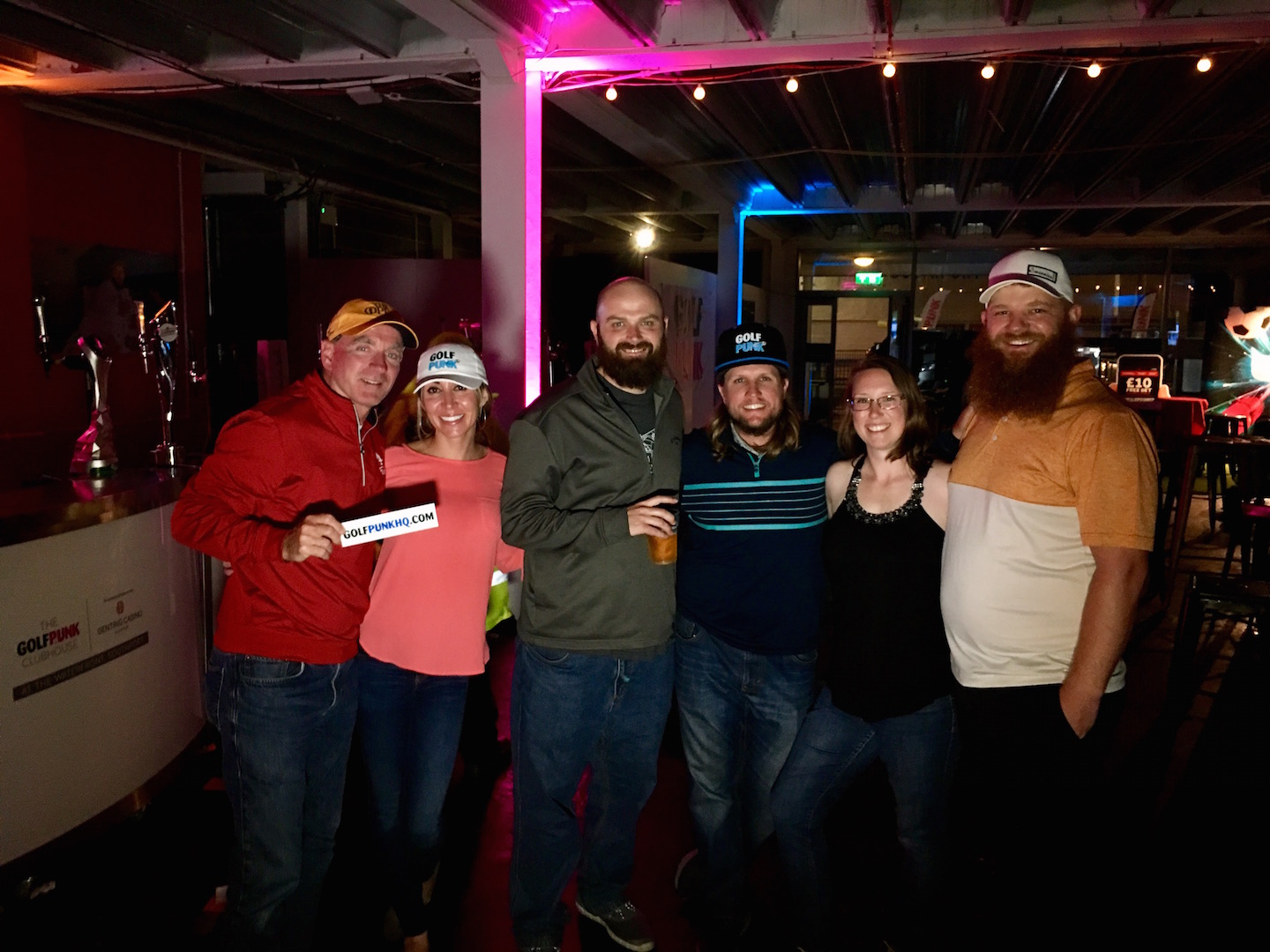 We thought a ZZ Top tribute band walked into the GolfPunk Clubhouse last night. But it was much better than that. We had a battalion of Beefalikes at our home for the week, who'd won a cometition with Beef's beefy sponsors Arby's!
All the way from the USA, the lucky competition winners bagged themselves an all–inclusive trip to The Open!!!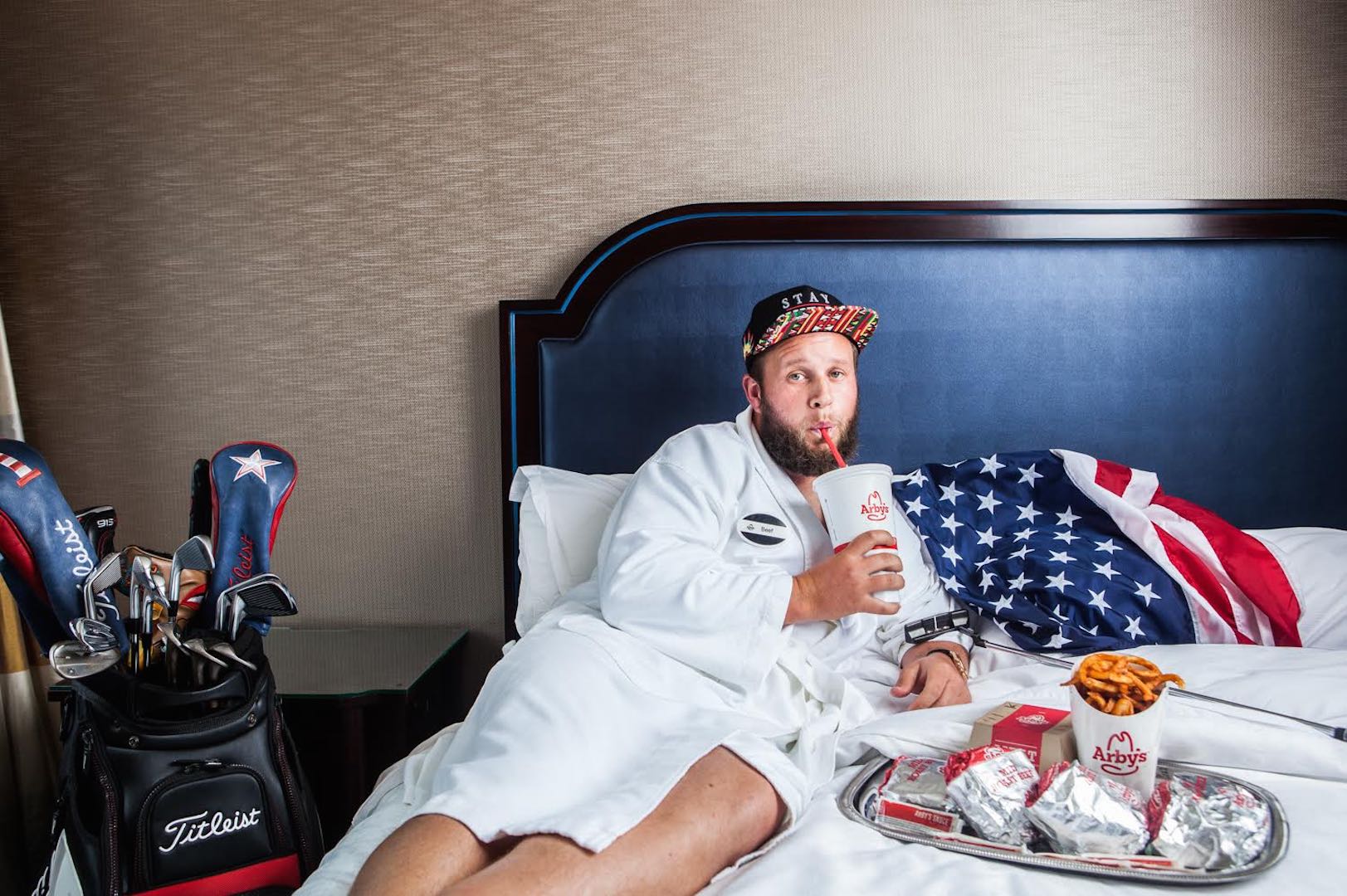 One of the four winners, Robert Bazal didn't even know about the competition. Attending the US Open, Robert wanted to make sure he got a selfie with the legendary Beef. Everyone at Erin Hills was asking if Bazal was related to Johnston because of his beardiest of beards. He got spotted by an Arby's employee who told Bazal he would make sure he got to meet his Doppelganger.
Bazal asked Johnston to sign his beard comb and his hat. Johnston surprised him by handing him an envelope. Inside was the proverbial golden ticket, a trip for two to watch Beef at the Open.
"I was just shocked, I didn't know he was doing that. Everyone in America has just fallen in love with him because he's just a good ol' boy."
The winners popped into visit GolfPunk at the GolfPunk Clubhouse, and tried their hand in our longest drive competition.
The lucky winners of the 'Go Home with Beef' competition were under the watchful eye of Beef's manager, Shaun Redding who had been out with the group on the course, watching Beef shoot a 74 to add to his opening day 69.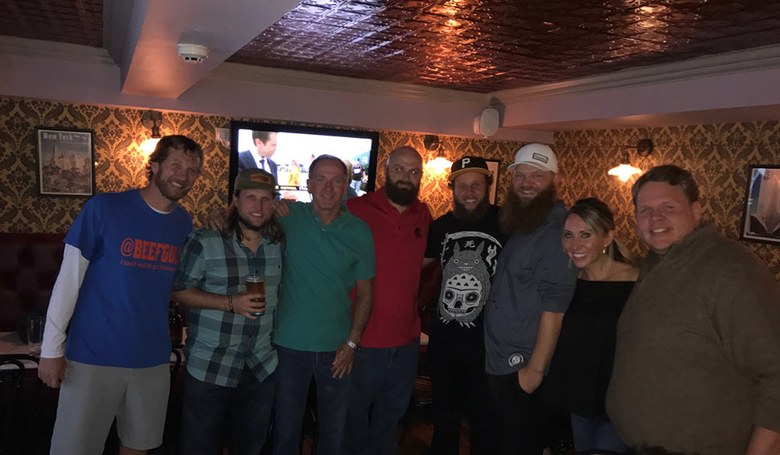 Robert Bazal was one of the "Beefalikes" who won his trip to The Open which includes travel, accommodation and of course tickets to watch their hero play. The winners also spent some time with Beef in a local English pub on Wednesday.
Beef starts moving day T36, alongside Adam Scott, Paul Casey, Jon Rahm and Dustin Johnson, so he's keeping some good company for moving day.
The Arby's team had a go in our long drive competition on our Golfzon simulator, using a Vertical Groove Golf driver, as used by Jon Daly. Bazal proved to a pretty impressive golfer as he delivered a massive drive of 294 yards, and is now leading the competition, so we may be sending him a driver to add to his dream week.
Get yourselves down to the #GPClubhouse tonight in Southport!!!