The Open 2015
Jul 19th, 2015
Carly's Open Column #1
At The GP Clubhouse
Words: Carly Booth Photography: Elie & GolfPunk
Hi I'm Carly Booth, Ladies European Tour player and now, the new GolfPunk Golf Nurse!! I'll be bringing you tips for your swing at golfpunkHQ.com every week from August. In the meantime I'm making my Golf Nurse debut at the GolfPunk Clubhouse at The Rule Bar & Diner in St Andrews. In case you've been living on the moon for the last year. It's Open week!!! Wahaaay! So, maybe I can't play in the Open but I can come down to the Clubhouse and hang with my GolfPunk buddies – who wouldn't want to spend the week in the best town in the world!?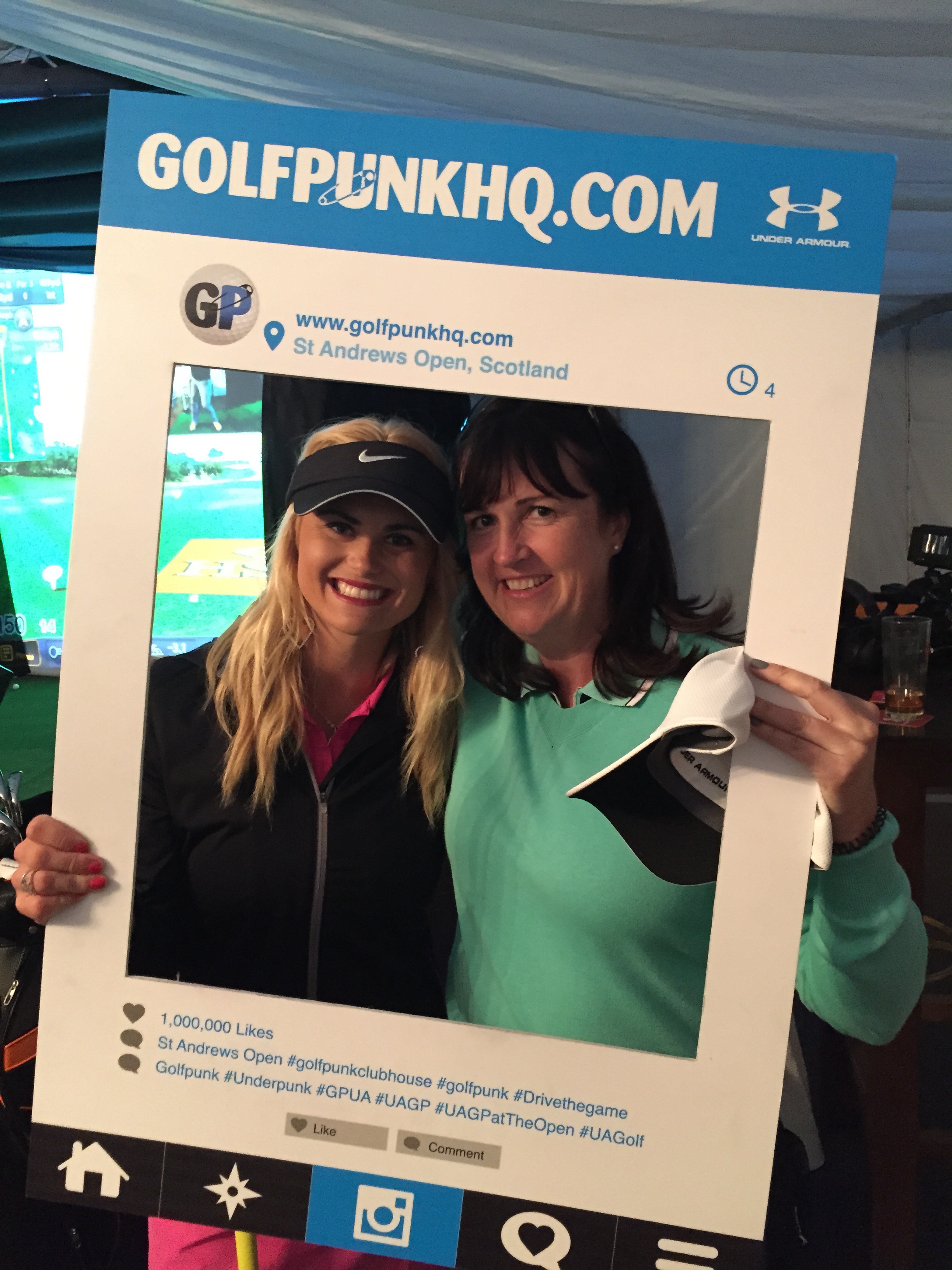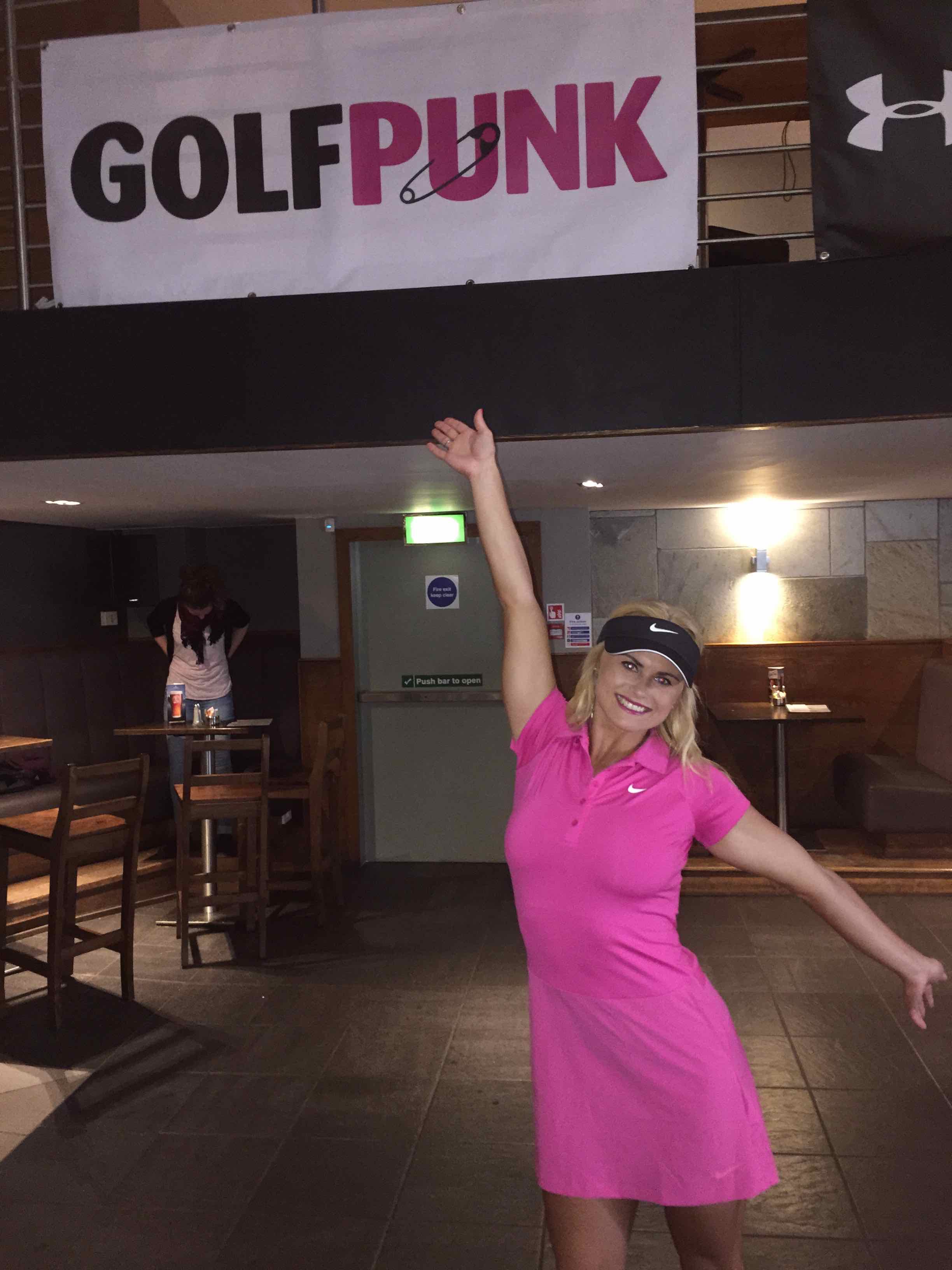 I really do love St. Andrews during Open week. My first memories there take me back to being sat in the Nike van on the range, with the legendary Paul McGinley, constantly stealing our fair share of snacks from their fridge whilst watching Tiger practice his chipping – talk about inspiration! I later found myself bumping into goal poaching, crisp extraordinaire, Gary Lineker. I was wearing a brand new pair of Oakley sunglasses I had kindly been given. Gary stopped me and said: "wow, looking cool!" I was so surprised by the size of his ears I didn't realise it was him until after…
I have even been lucky enough to play some of my best golf round the Old course, shooting 7 under in the Saint Rule Trophy and finishing second, I would be lying if I said that wasn't a dream come true.
While I'm here I will be bringing you all the news and gossip from the Clubhouse every day in My Scottish Mail column. Big thanks to the Mail for asking me! We've spent all day setting the Clubhouse up, decorating with GolfPunk and Under Armour (our lovely sponsors) banners and posters. And when I say 'we've' been setting the Clubhouse up I mean, of course, that I have been lounging about sipping cocktails and watching everyone else working while I shout instructions. I mean, what's a girl going to do with broken nails? No chance.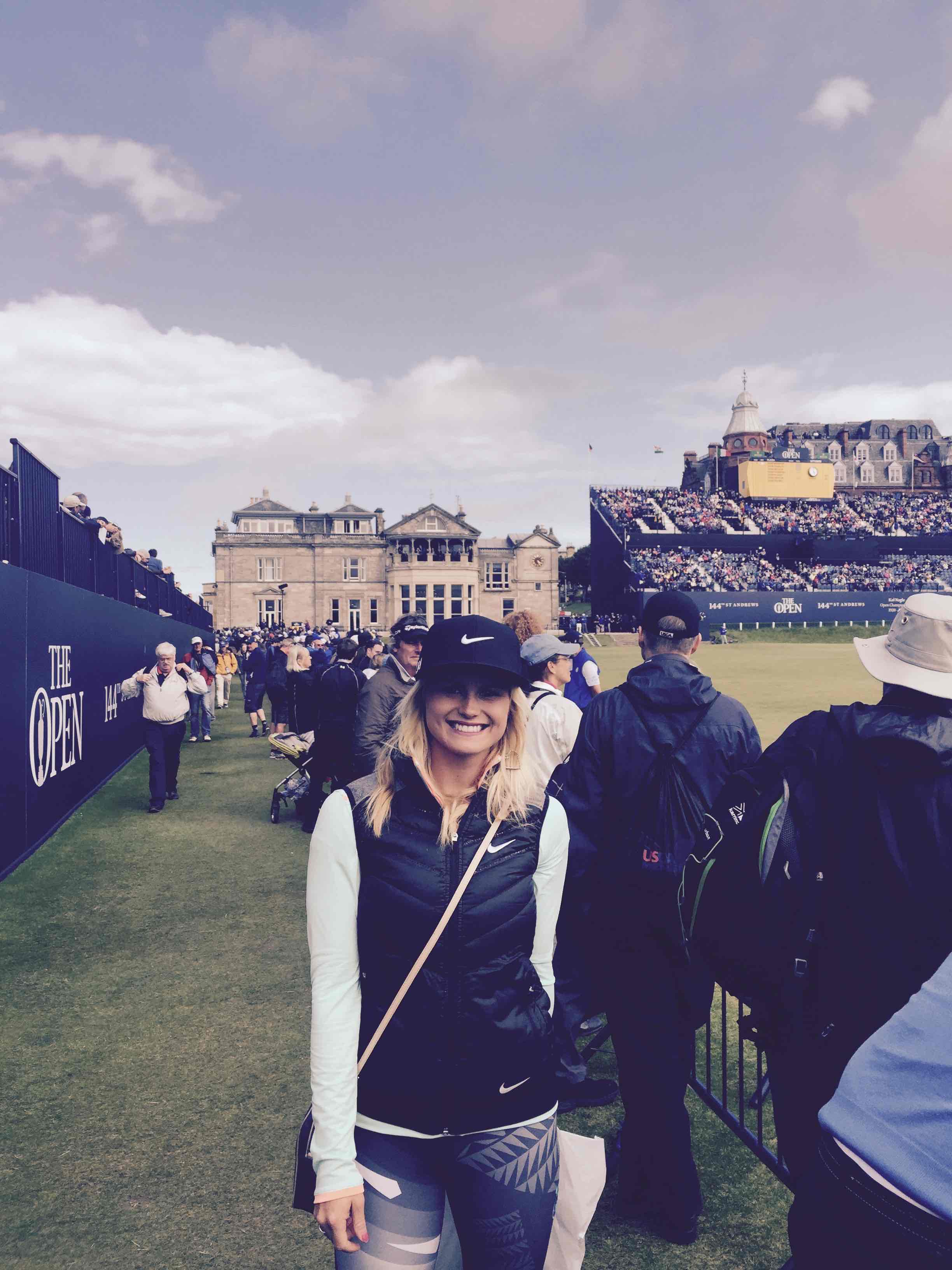 Plus 'we've' been putting up our golf simulator in the marquee area from which I will be giving challenging everyone to 'Nearest the Pin' and 'Longest Drive' contests. Bring it on GolfPunks!!  If you beat me you win prizes and I might even give your swing the once over if you're really nice. 
The guys at the Rule have been lovely and the Clubhouse is absolutely buzzing. I'm so excited I could explode. Not literally, hopefully. If you're in the area, come on down and we'll show you a corking time for sure. If you can't get to the Open, check out my daily video updates at http://www.GolfPunkHQ.com.  They are sure to be worth watching!! We're expecting lots of the tour pros to visit the Clubhouse this week and there is even rumours that a star golfer is going to officially cut the ribbon and open the Clubhouse on Wednesday. I can't say any more than that at this stage, it's all very hush hush, but make sure you get down here for about 6pm Wednesday!!
I suppose that leaves me with making some predictions for the week. I have to say I was gutted when I heard the news about Rory not being able to make it. Just like every other fan of the beautiful game, I really think this would have been his week. It would be hard to argue against Jordan Spieth and Rickie Fowler as they are both playing brilliant golf. I would love to see a golfer in orange pants lifting the claret jug! As for the Brits, I am a massive fan of Justin Rose and I think he is due another major. So, if I was a betting girl they would definitely be my tips!
That's all for now, gotta dash, Darren Clarke has just walked in!
Until tomorrow, keep yourselves nice,
Carly xx
TAGS: Carly Booth, The Open 2015, 2015, Golf Nurse, GolfPunk Clubhouse