The Open 2015
Jul 19th, 2015
Carly Column #4
From The GolfPunk Clubhouse
Words: Carly Booth Photography: Getty Images & GolfPunk
What an evening we had last night in the GolfPunk Clubhouse! There are always great people in here to catch up with.
Friday is so many peoples favourite day and I understand why, everyone is scrambling to make the cut which is so good to watch! The cut line stood at +1 after day one, which shows how hard the conditions have been. The wind is just getting stronger and stronger! The cut today now stands at even. I suppose we will see how they guys get on late into the night, visibility is going to make it even tougher.
The 17th road hole at St Andrews is my favourite hole, so decided to spend most of my time watching the golf around there. I was surprised how many people kept leaving their approach shots short. Short and left seemed to be the most popular spot of the day. As Open week is always such a tiring week, I decided to take a little time out, and got sat in the grandstand on the 16th. The views from there are amazing. It made me really appreciate how lucky I have been to play this beautiful golf course so many times. I managed to catch everyone's favourite left-hander also on the 15th. He has such an inspiring short game, the things he can do with a wedge are unbelievable!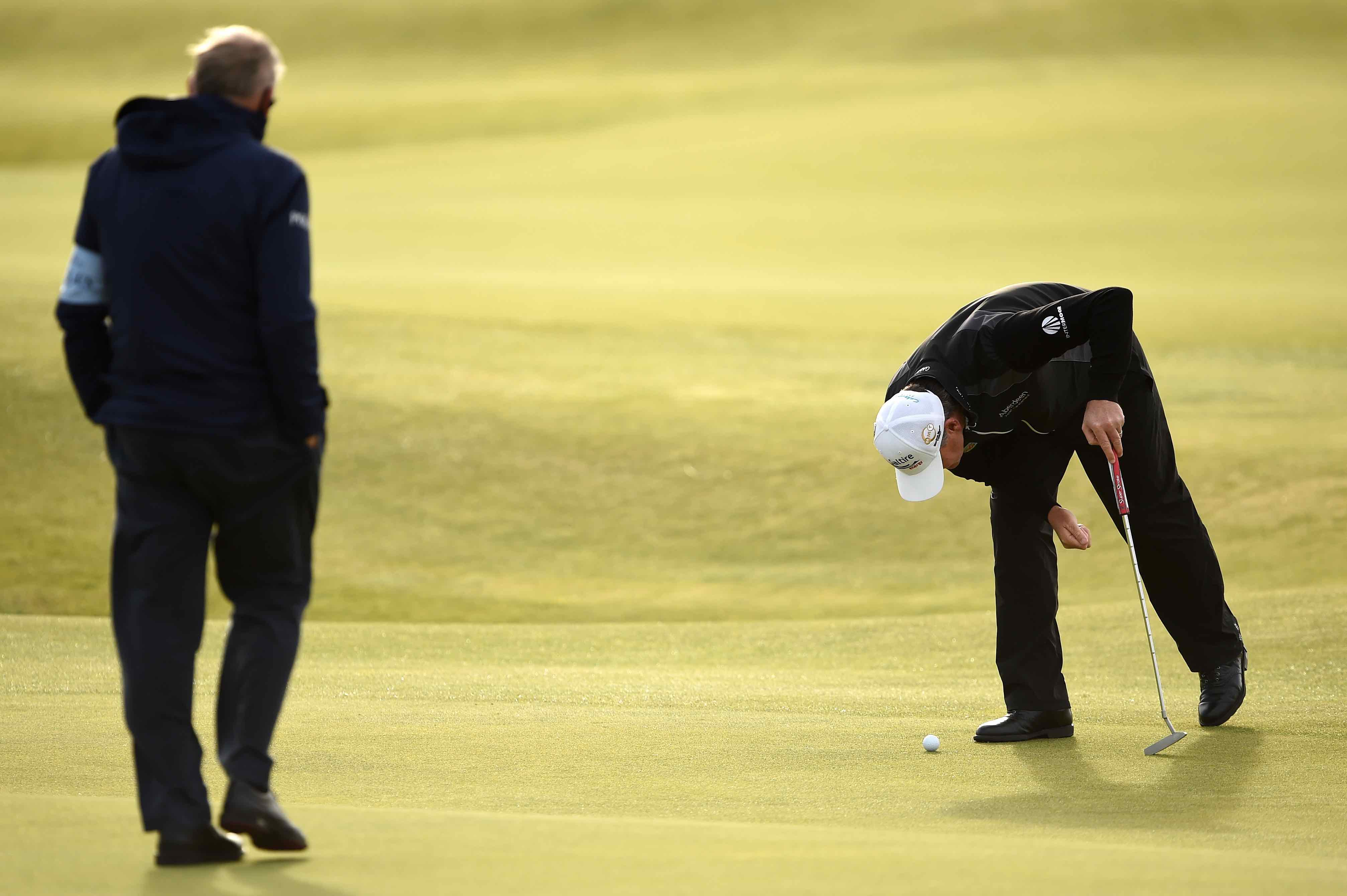 The major talking point of today is the two legends of the game that are leaving us. Sir Nick Faldo and the age-defying Tom Watson. I watched Faldo finish his impressive round of 71 with a par back in the GolfPunk Clubhouse, which was great. It was brilliant of him to where the classic jumper from all those years ago when he won. He has always been a big inspiration for me, as I was part of team Faldo when I was growing up. I used to travel around the world with Rory McIlroy, Mel Reid, Oliver Fischer, Matthew Baldwin and a few others from 2004 to 2006. I was only 12 at the time, and learnt a lot from all of those guys. Faldo would give us one on one coaching, so I have a lot to thank him for.
It's a sad say for golf, I don't think we are ready for Tom Watson retiring. I will never forget when he came so close to winning back in 2009 at Turnberry. It was so emotional and I'm sure that today will be exactly the same. Every golf fan has a special place in their heart for Watson. He is a living legend.
The weather is affecting play as much as we all anticipated, but it turned out to be a sunny evening, which is good. The fans out here deserve some good weather. It will be such a long day for them and the players after this mornings rain delay.
I can't believe that some players are teeing of as late as 7pm. Let's hope the sky stays clear so we can get as much golf in as possible. I feel for all the players that are playing so late and then finishing their rounds tomorrow morning. I have done it before, and it's not something I look forward to doing again.
So, onto the weekend and of course tomorrow its moving day! I'm so excited to see who will be in the final groups come Sunday. There is so many strong and exciting players up there – its going to be a weekend to remember! 
TAGS: Carly Booth The Golf Nurse, Mailonline.Com, The Open 2015, 2015, St Andrews, GolfPunk Clubhouse