The Masters
Nov 16th, 2020
Tiger Woods takes ten at the Masters
Even the greatest can be caught out by the 12th at Augusta
Words: GolfPunk Photography: Getty Images
Tiger Woods stood on the 12th tee in his final round on Sunday at three-under-par. He was out of contention but still had birdie opportunities coming home and a chance to grab a top ten finish. What happened next will go down in history as one of the biggest surprises in golf let alone at the Masters.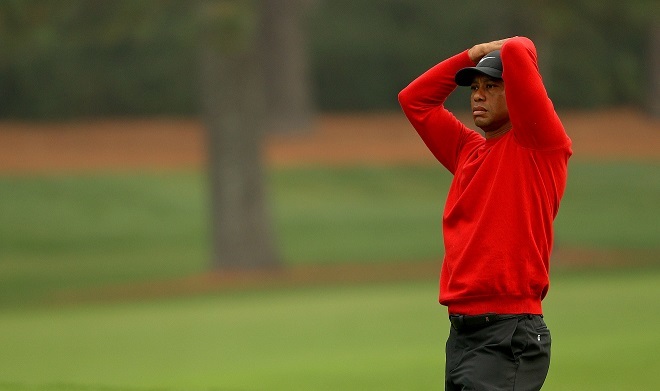 Tiger Woods took ten shots to complete the 155 yards 'Golden Bell hole. This is how the hole played out.
Shot 1 – The wind catches Tiger's tee shot and it comes up just short of the green and spins back into the water
Shot 3 – Tiger takes a penalty drop well back from the water but his pitch has too much spin on it. The ball pitches well onto the green but spins back down and off the green to another watery grave.
Shot 5 – Another penalty drop and this time Tiger's pitch is too long and ends up in an awful lie in the back bunker.
Shot 6 – Tiger skulls the bunker shot over the green and back into the water.
Shot 8 – Tiger drops another ball in the bunker for a penalty stroke and splashes out to the edge of the green.
Shot 9 – The great man's putt misses just left.
Shot 10 – A simple tap in but the nightmare of a double-digit score is real.
However, Tiger showed incredible mental toughness shrugging off the nightmare of what had gone before he proceeded to birdie five of the last six holes. Pure class!
Tiger put down his woes to a misjudgement of the wind and a slight push of his initial tee shot and the rest was just a lot of shots!
---
And another thing...