The Masters
Mar 29th, 2017
Snoop to host Masters Jam
There will be gin and there will be juice
Words: John Dean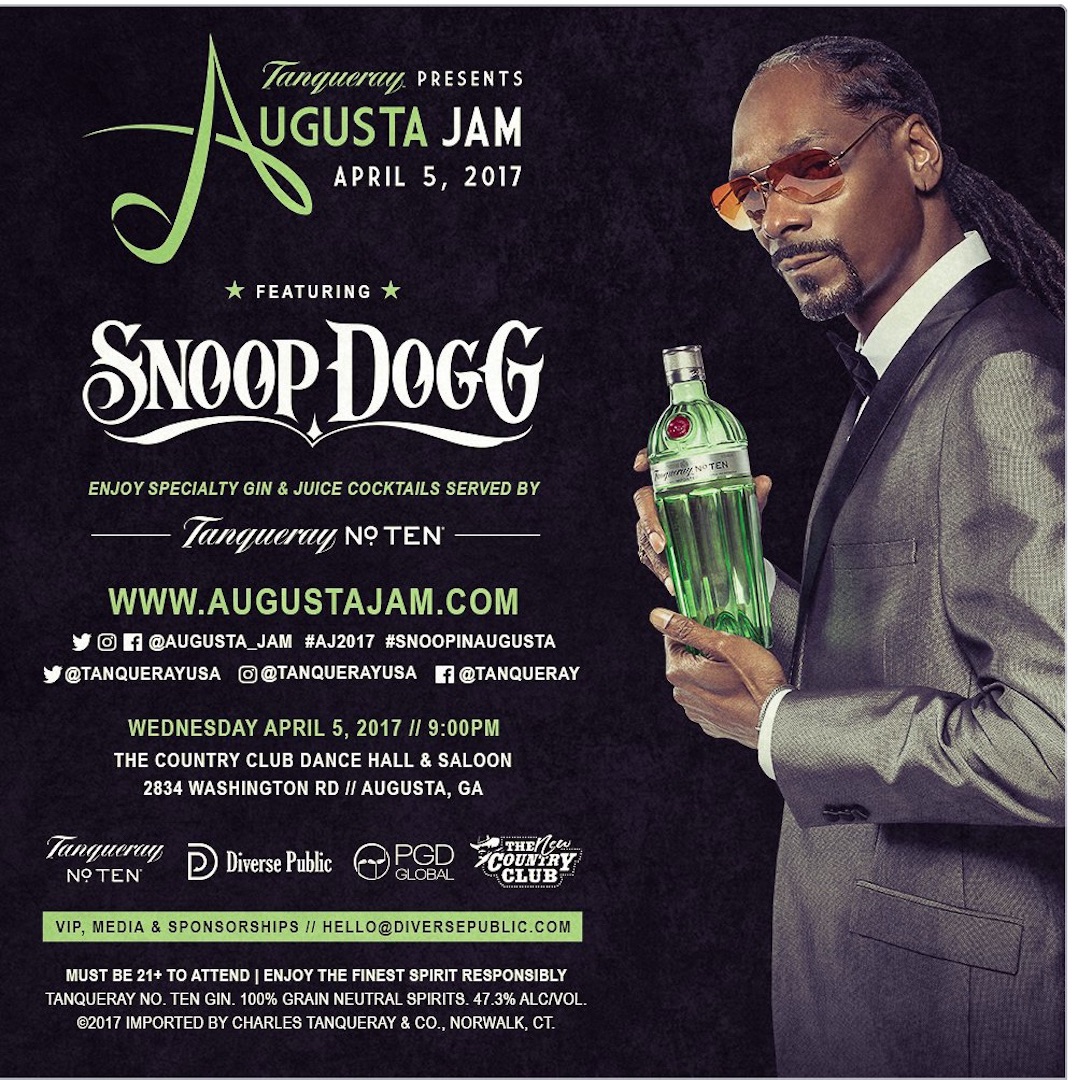 Snoop is hosting a party with Tanqueray Gin right down the road from Augusta National Golf Club, and just the night before the Masters kicks off.
https://twitter.com/ScottMichaux/status/847070658534260737/photo/1?ref_src=twsrc%5Etfw&ref_url=http%3A%2F%2Fwww.golfdigest.com%2Fstory%2Fsnoop-dogg-yes-snoop-dogg-is-hosting-a-party-right-down-the-road-from-augusta-national-on-the-eve-of-the-masters
Obviously there's no mention of the Masters itself, as the good people of Augusta National would be chocking on their own gin and camparis, or whatever the US equivalent to a stiff livener for the retired Brigadier class is.
But there will be gin, and there will be juice, that's for certain.
Here's the Gourds fantastic cover version of Snoop's original Gin & Juice. We've been waiting for the right opportunity to share this one with GP readers for ever. It's a total classic.
https://www.youtube.com/watch?v=ur1N3UyT1lE
Related:
Hazel Irvine to quit BBC Golf after The Masters