The Masters
Mar 26th, 2018
Rules at The Masters – strictly no running
Fans master the art of Speed walking
Words: James Greenwood Photography: Getty Images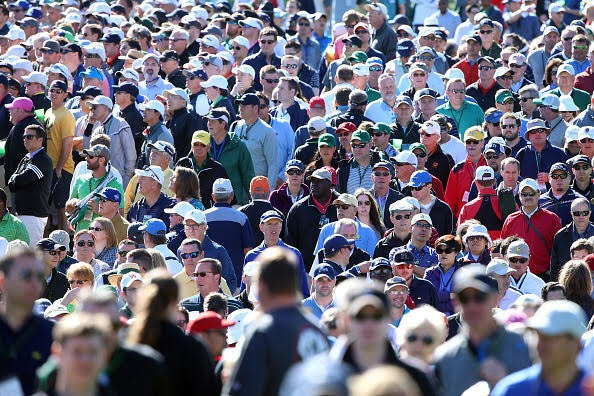 As running is strictly forbidden at Augusta National, fans have developed significant expertise in the art of speed-walking.
Fans wanting to get themselves in prime positions around the Augusta course arrive armed with their folding chairs for the daily course opening at 8am sharp. As the gates are opened thousands of fans surge onto the course, whilst pretending that they are not running. No sir!
 "It's a polite hustle," said 71-year old Creighton Cox to the Wall Street Journal as he stood over his chair 12 rows back from the 12th tee on Thursday.
By 8:30 am all the best views of the famed Amen Corner had been taken, mostly by fans who had arrived as early as 5am to secure pole positions.
"They've got nine million marshals telling you, 'Don't run! Don't run!' So it's basically a speedwalking competition," said 44-year-old Larry Heald, sitting in the fifth row behind the 12th tee.
You can get yourself a Masters chair for just $30, but you are better off bringing your own if you want to get a prime spot. But once your chair is in place, bingo your space for the whole day is secured and you are free to roam at your pleasure.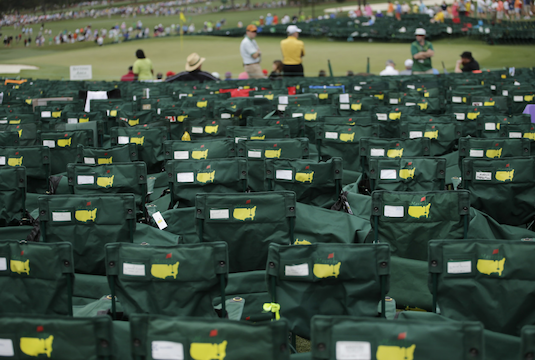 As it is almost a hanging offence at Augusta to move someone's chair, once you've completed your speed-walking marathon you're made. Then you can go and get one of The Masters legendary Pimento Cheese sandwiches for just $1.50 and a domestic beer for $3.00.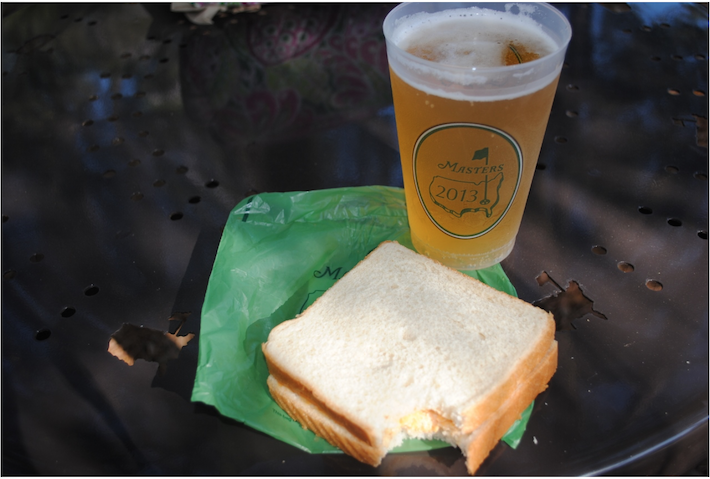 If you really want to push the boat out, an imported lager will set you back $4.00. They do things their own way at The Masters for sure, but there's plenty of upside.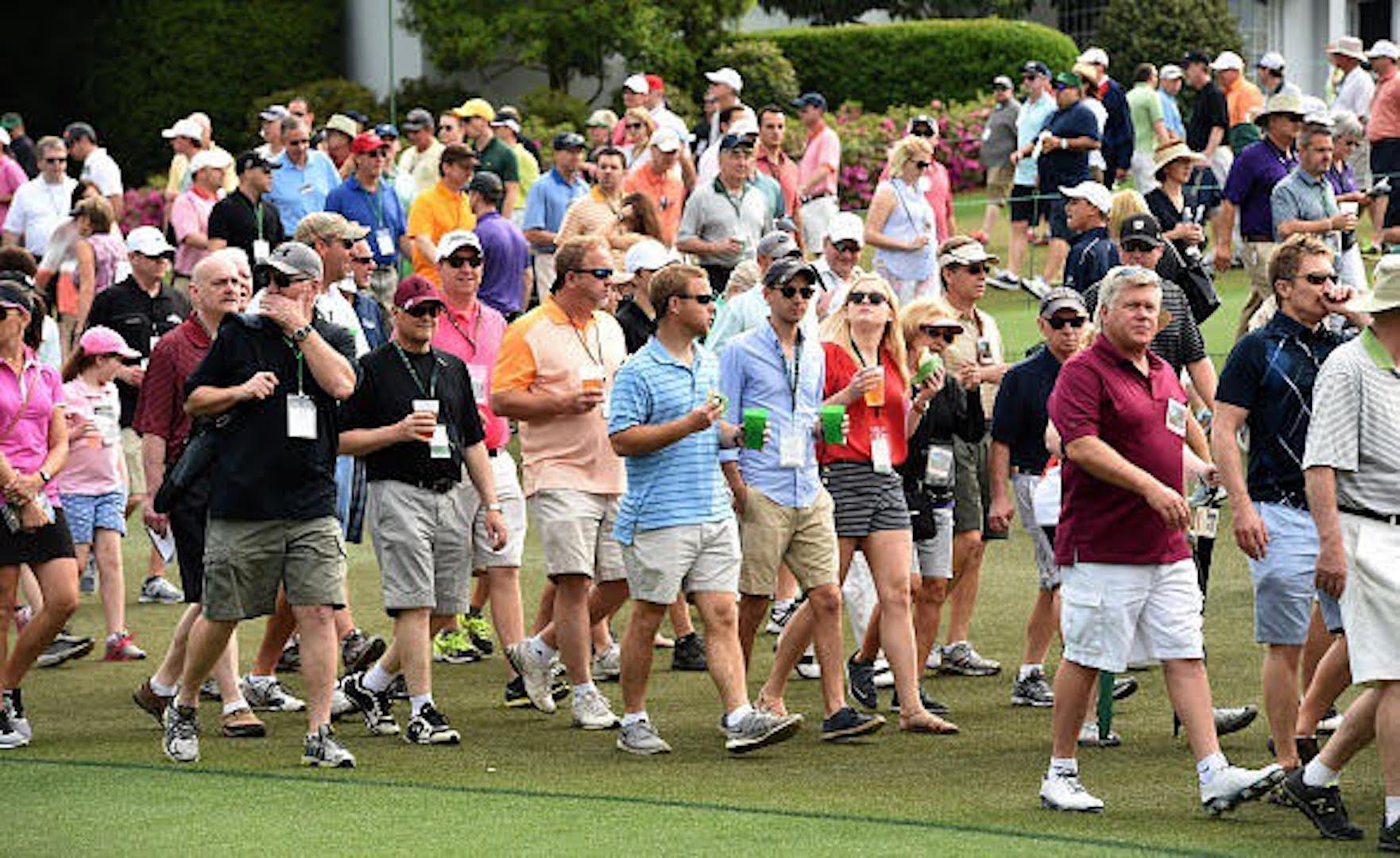 For more on why Jordan Spieth loves the Masters click here or on the image below.