The Masters
Apr 7th, 2017
Arnie's Army commemorative badges
Already up on eBay
Words: John Dean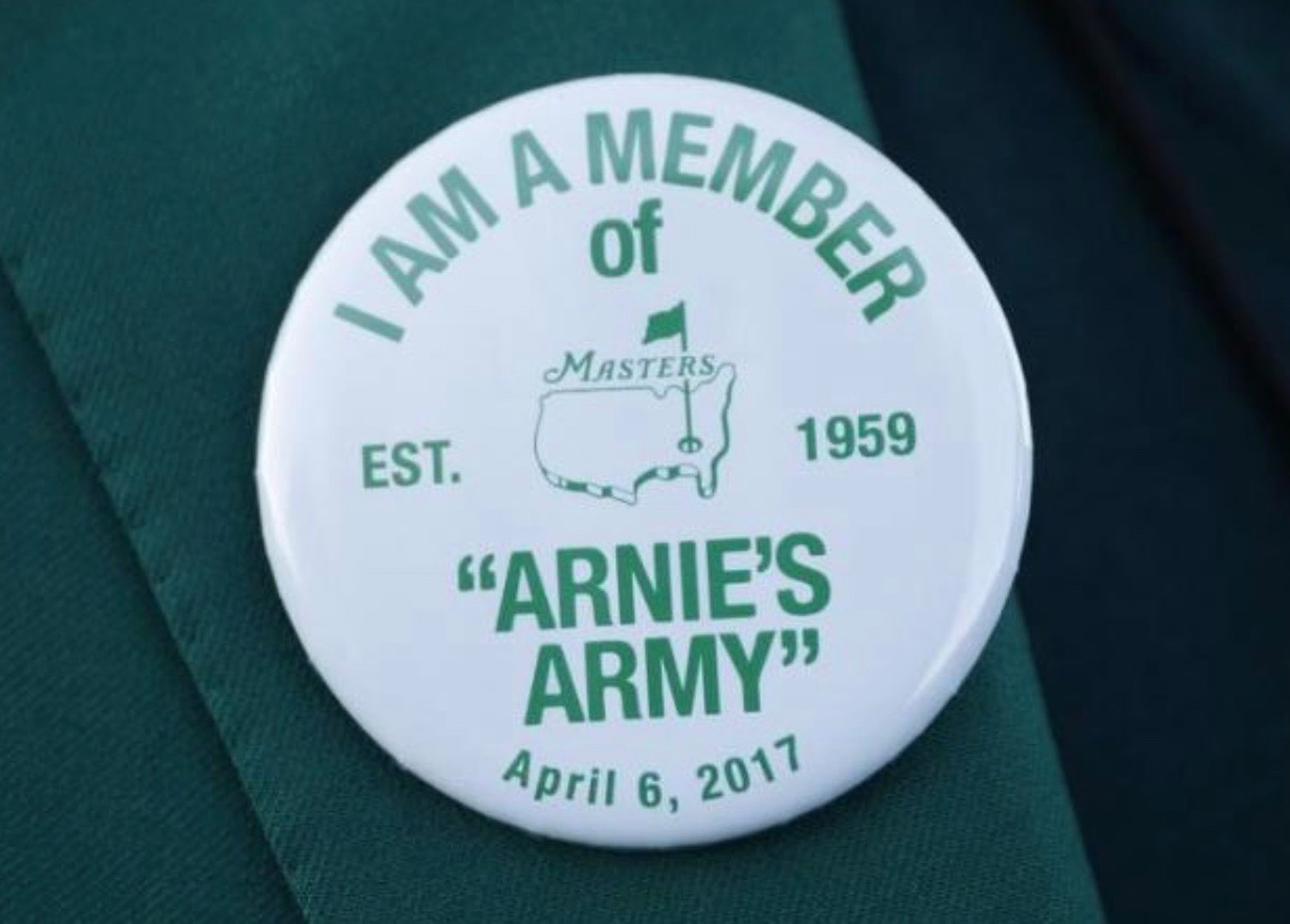 Commemorative pins honouring Arnold Palmer were handed out to everyone attending the first round of the Masters on Thursday, and they are already appearing for sale online.
A number of "Arnie's Army" replica badges from the 1960s were already listed on online retailer eBay, with one seller seeking £96.
Palmer, who died in September at the age of 87, had a loyal group of fans, who became known as "Arnie's Army".
The white replica pins read "I am a member of Arnie's Army" in green writing with the Masters logo in the middle and the start date of the tournament at the bottom.
Palmer was honoured in a moving tribute before to the start of Thursday's opening round, and his Green Jacket was laid across the back of a white chair at the first tee.
Related:
How to qualify for the Masters