Swingin Sirens
Oct 18th, 2017
Win McMurry: Swingin' Siren
Schwing!!! She's worth a million in prizes!
Words: Tim Southwell Photography: Steve Read Styling: Julie von Weller Hair and Makeup: Susan Smith of Kendall & Kendall Hair Colour Illustration: Studio Clothing provided by" Tuni's in Winter Park.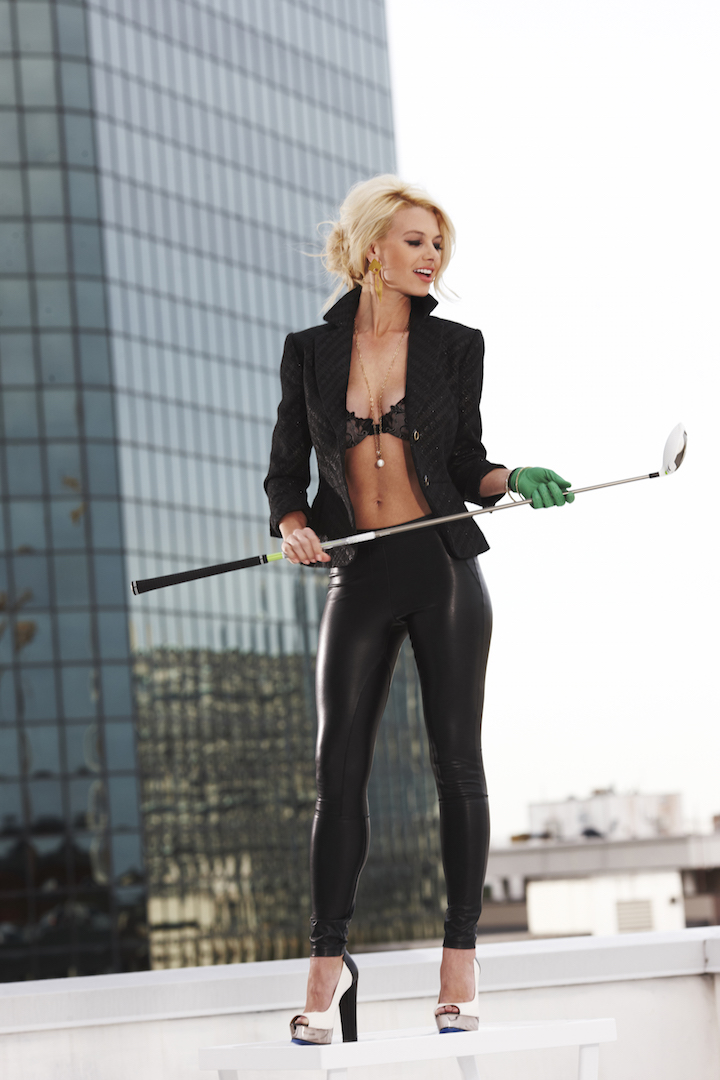 Have you heard of Win McMurry? Possibly not unless you've got a US Golf Channel subscription. But you're hearing about her now. And your life ain't never gonna be the same, duderino!
Here she is: Win McMurry, Golf Channel presenter, GolfPunk helper-outer and all round Swingin' Siren of the loveliest magnitude. Win, will you talk to us please? Ahhh thanks you.,..
So Win, how did you get into golf?
Well, I grew up watching my dad play golf and when I was in high school the one sport I played for my high school was golf but I was never very good as I did a lot of different things. I danced a lot competitively and was really into school and my studies there, so I played a little bit of golf then and then the way I got into doing what I do and working in the golf industry is because I wanted to become a sports broadcaster.
Good Lord, check this video out...
So, you say you weren't very good at golf. What's your handicap?
Last time I did check it was officially 27. I'm not sure if it is still a 27 or not! I'm not a great player by any means but I love the game and I can pretty much play in any event and get along fine out on the course.
So what is it that appeals to you specifically about golf? What do you love about golf?
One of my favourite things is it's a very universal sport and can take you to all sorts of interesting places. It brings so many different types of people of different ages, backgrounds and histories and it is a lot of fun to play with friends, to play in tournaments, to meet people, and travel and see the world.
What's your greatest golfing moment?
Well it would have to be my hole in one! It was at number 5 at Shadow Creek (140 yards – Distance Measuring Ed) in Las Vegas. I was there playing a practice round before Michael Jordan's celebrity invitational last year on the Wednesday. There was no prize for a hole in one on the Wednesday but throughout the tournament days there were cars and money, all of these incredible things that you could of won! But still it was an incredible feeling having that hole in one. That rush of excitement, you jump up and down, you don't know what is coming out of your mouth, what you're saying and what you're doing! It was like an out of body experience.
So, what happened describe the shot...
It was about 140, and I hit 3 wood. It was over this huge canyon there was like a back ridge at the back of the green and the caddy said "You want to like, hit it back there and have it funnel back down all the way to the hole". So it was hitting it past it and having it come all the way back down. Somehow, I never do what caddies tell me to do, but somehow it worked out and it was just, it was perfect. It fed right the way into the hole and we got to watch it. It was really funny.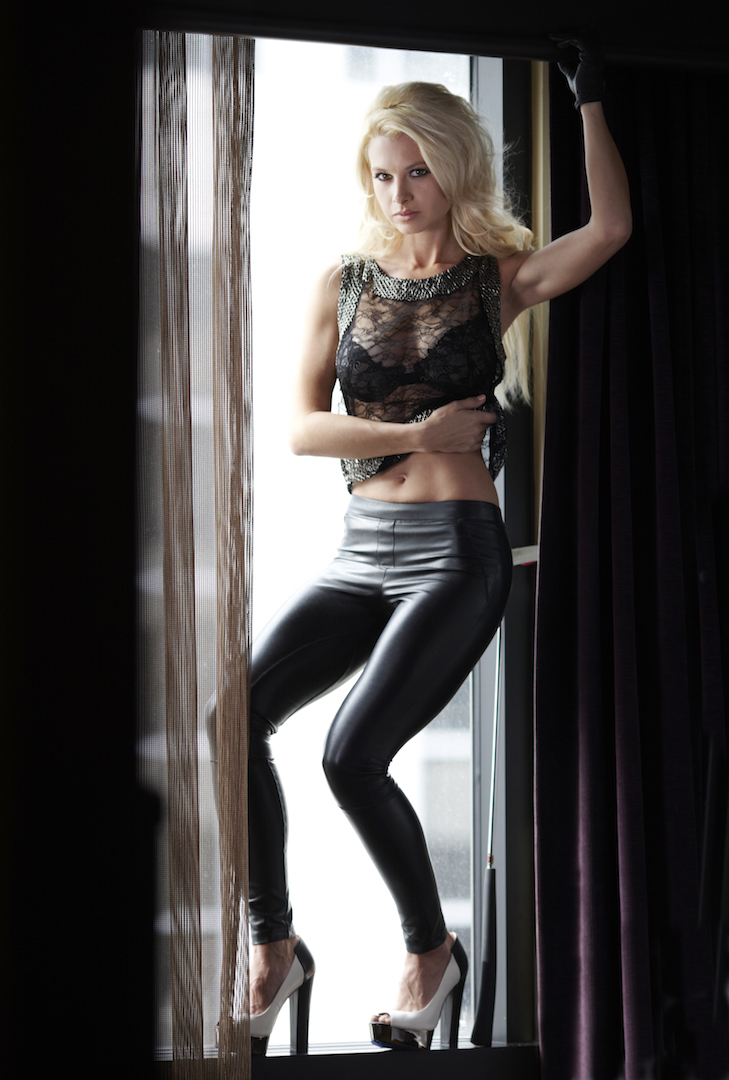 Nicky Wire, who is in an English band called the Manic Street Preachers, said: " Golf makes you a better person." Do you believe that?
I do believe in a lot of ways golf can do that. I think one the things I've seen since I've been working at the Golf Channel is the influence it has on children through programmes they have like 'The First Tee' and the 9 core values that they teach kids like honesty, accountability and sportsmanship and I think golf is the only game out there that does those things. So I do think it helps teach kids and make kids better. I don't know if it really changes your personality as you learn the game at an older age but it probably does help put things in perspective. Bad shots help you mentally be able to get past it, get over it quickly and move on and focus on the next task in hand..
Have you ever used a leather wedge?
No... Me? Never, I've never done that... Of course I have never done that! A little leather wedge? No. I think everyone does that here and there, I would never do that in a competition but if you're just playing around with your friends of course give yourself a better lie if it means you'll have a better shot or even have a shot...
Well that is good advice because we're going to play in a minute, it is going to be leather wedge central...
If you're not keeping score and you're among friends then I think its all good!
Win v Tim HILF Challenge!!
Check out the Win McMurry Gallery!!
Who is the player you look forward to interviewing the most?
Well, the first is Arnold Palmer. Because everyone likes talking to the King, its just such a special interview to do.
Is he a nice guy?
He is incredibly nice and the things he has done in the game throughout his life in the game are amazing, and he's still doing it. You can run into him at Bay Hill and he'll be there having breakfast or whatever and he'll always shake your hand and I think that's amazing for someone of his magnitude to still be so gracious and to meet everyone with a smile on his face.
Current pros?
I think Ian Poulter is always such a funny interview. He has so many interests and he's so dramatic. He has so many fun and quirky things about him and perspectives on life. Its fun just to talk to him.
Does he make you laugh?
Yeah, he does make laugh.
One of the guys I like is who is a kind of quiet guy is Nick Watney. He's a superstar, he's won out here on the PGA Tour. He's a great player and just a great person. But not everyone has a big Poulter like personality so it is all about being able to adapt.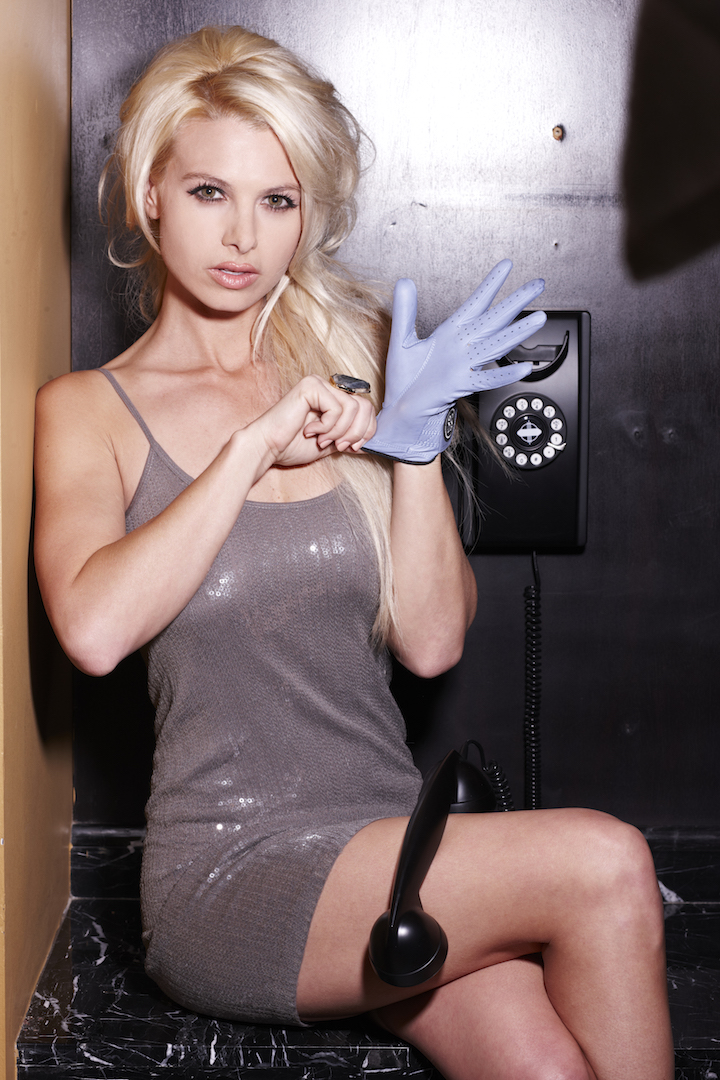 Have you ever danced with the devil in the pale moonlight?
Where is that coming from? What does that mean?
Everyone gets asked that...
I don't know how to answer that question but yeah I've had some fun nights...
Are you quite materialistic?
I like to shop, but I don't think so. Of course no one is going to answer yes to that! I certainly try not to be!
Yeah, of course. Who is your golfing hero?
I think Eric Compton has a really amazing story. He is a two time heart transplant recipient and he was just in contention this week, if you can call it being in contention when Tiger Woods is in the lead. But he held up there on the top of the leaderboard all weekend and just the fact that he is playing out on the PGA Tour at a high level and has overcome all these things, I think Eric Compton is certainly heroic.
Who is your most famous friend?
I don't know if I would call Michael Jordan my friend, I mean I don't pick up the phone and call him but I played in his celebrity tournament last year where I got my hole in one and I got to interview him there and sit down and talk to him. Him and I share a special bond as I went to USC Chapel Hill as did he and that is where he played college basketball. We grew up in the same town, Wilmington in North Carolina, and we both love golf so share that in common too. So I would have to say that the most famous person that I have met outside of the golf world would be Michael Jordan.
Caddy Shack or Happy Gilmore?
I don't know, Caddy Shack is classic so I think you have to go Caddy Shack but I like watching Happy Gilmore too. I love Adam Sandler, his films are hysterical.
Right, shall we go and play some golf?
Lets do it!
Vote for Win!!!
TAGS: Win McMurry, Swingin Sirens, 2017, Golf Channel, Swinging Siren, Golf Babe, Michael Jordan