Swingin Sirens
Jul 22nd, 2017
The #GPClubhouse Golf Nurse Rachael McQueen
Last chance to take her on in the golf sim tonight...
Words: GolfPunk
When the golf finishes at Birkdale this evening, you need to get yourself down to the GolfPunk Clubhouse in Southport to take on our Golf Nurse Rachael McQueen. This Swingin' Siren has manned our simulator all week in a nearest to pin challenge, and it's taken a hell of a shot to beat her. 
When she's not with us, she's busy playing golf with ambitions to be on the LET next season, building her Birdie Social video channel, and supporting her beloved Nashville Predators from afar. Nursey, take it away...
https://www.instagram.com/p/BWyCahyBywb/?taken-by=rachmcqueen&hl=en
https://www.instagram.com/p/BWqP-P6hNIa/?taken-by=rachmcqueen&hl=en
https://www.instagram.com/p/BWpcYEBhb2K/?taken-by=rachmcqueen&hl=en
https://www.instagram.com/p/BWGEDsAB190/?taken-by=rachmcqueen&hl=en
https://www.instagram.com/p/BV-lxqqBecu/?taken-by=rachmcqueen&hl=en
https://www.instagram.com/p/BV76cQWhBgO/?taken-by=rachmcqueen&hl=en
https://www.instagram.com/p/BVIm_WuhY2i/?taken-by=rachmcqueen&hl=en
https://www.instagram.com/p/BVFpEqGhgyI/?taken-by=rachmcqueen&hl=en
https://www.instagram.com/p/BU5HkFkhB_a/?taken-by=rachmcqueen&hl=en
Related:
Carly Booth, Swingin Siren Sensation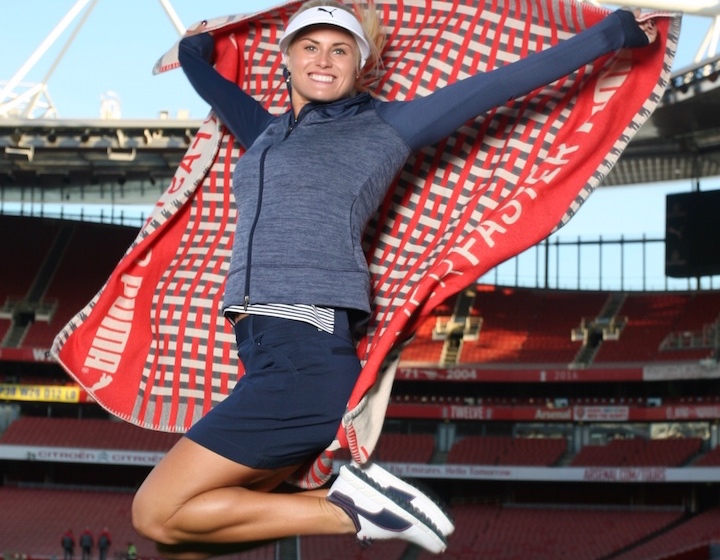 TAGS: Golf Nurse, SwinginSiren, Rachel McQueen, The Open, The Open Championship, Swingin Sirens, 2017