Swingin Sirens
Feb 11th, 2017
SKY Sports' Kirsty Gallacher golf nut
It's an absolute classic!
Photography: Graham Khun
Kirst Gallacher: Swingin' Siren GolfPunk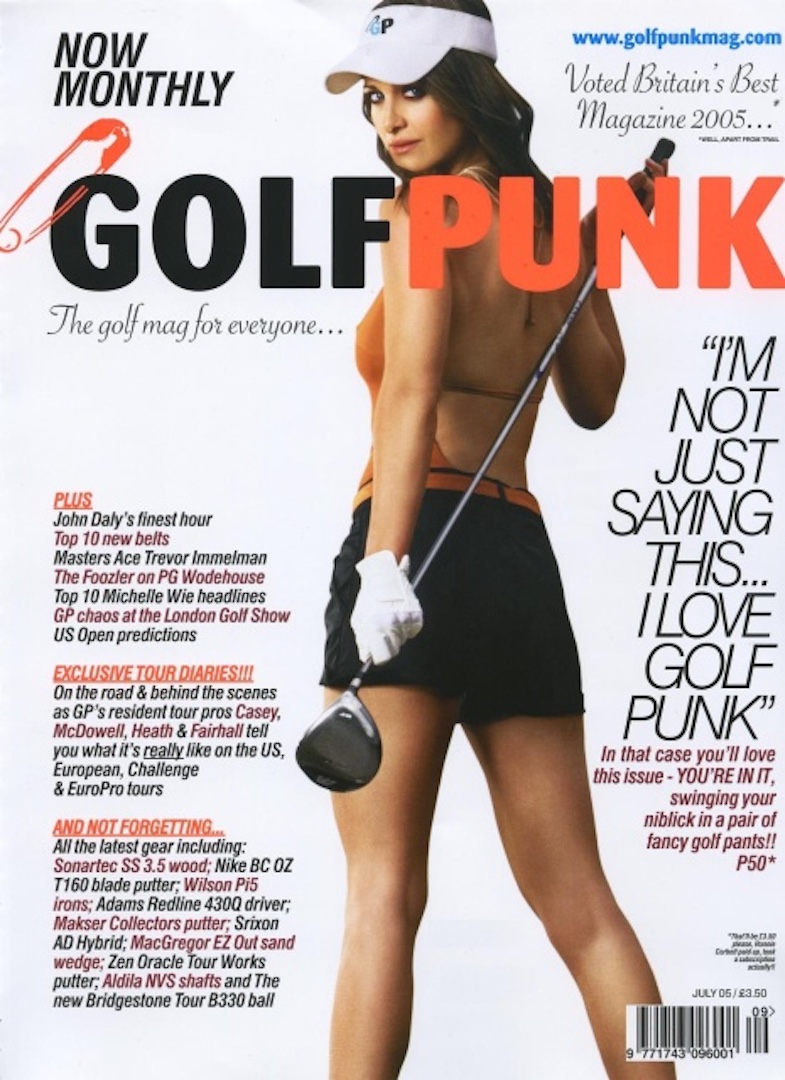 Who's your favourite player ever?
"My favourite player of all time has to be Seve. I loved him not only as a golfer, but also as a person – he was such a charismatic figure. Watching him coming up the last fairway on his way to winning the Open, in his trademark blue jumper, is one of the most iconic and abiding images in golf. I was lucky enough to have known him and he was never arrogant - he was just confident and had an immense belief in his own ability."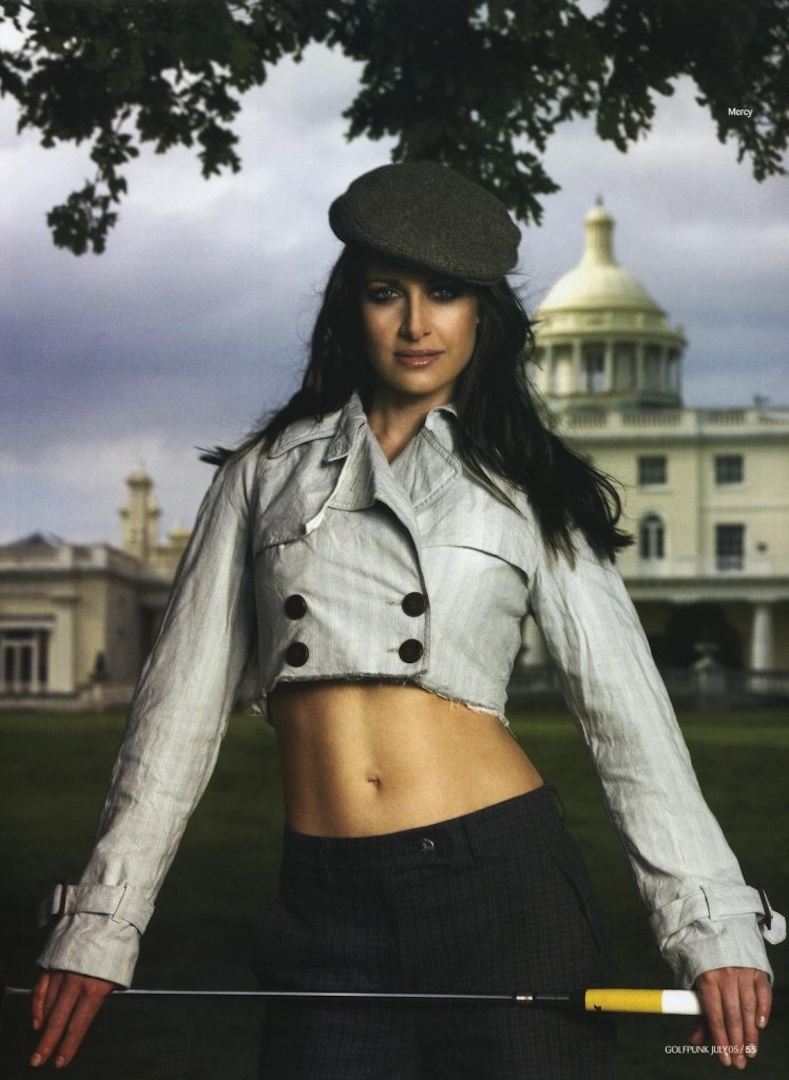 What's the best part of your golf game?
"I'm actually really good at getting myself out of trouble. If I'm in the rough, or in a bunker, it's no problem. Even if I'm in thick heather or I've got a horrible lie, I'm normally able to get my ball back into play. I'm also quite a good putter, not brilliant at reading greens, but my distance control is good."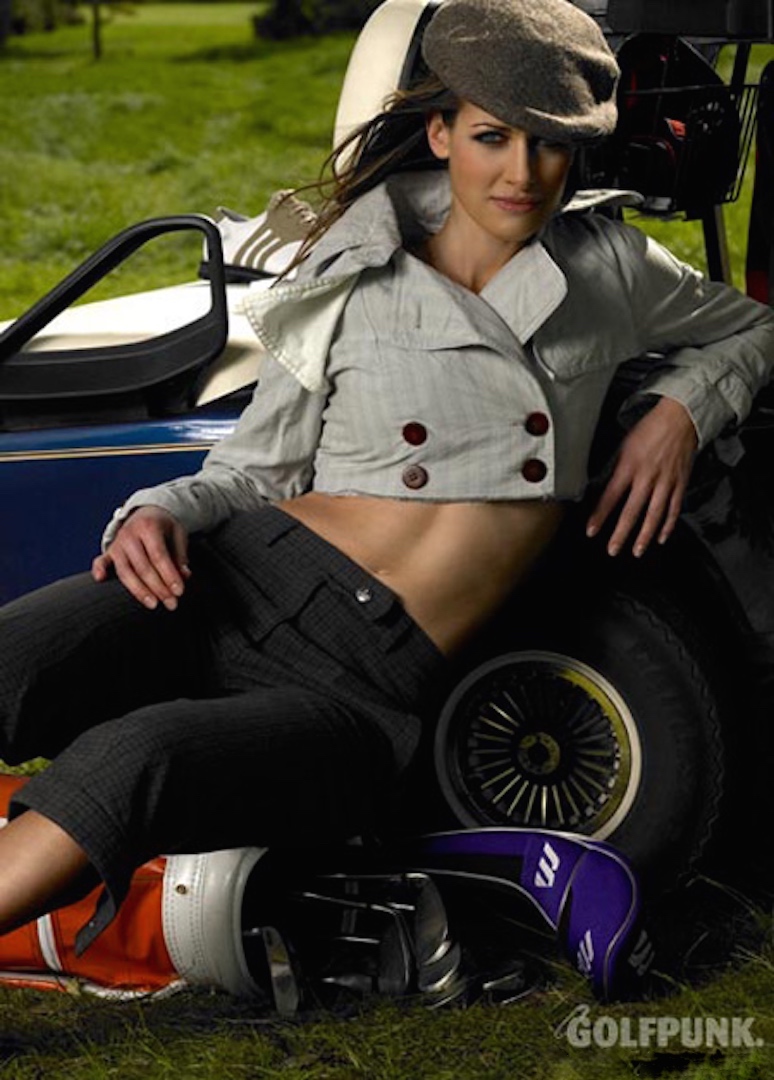 What's your favourite golf moment?
"I won the Masters Challenge back in April (see video below) and that was something that gave me a lot of pride. It was a nearest the pin competition in the shot centre at Sky Studios, and we were playing the 12th at Augusta. I managed to beat several of my Sky colleagues, and hitting it to nine feet wasn't bad considering I was wearing a dress and high heels!"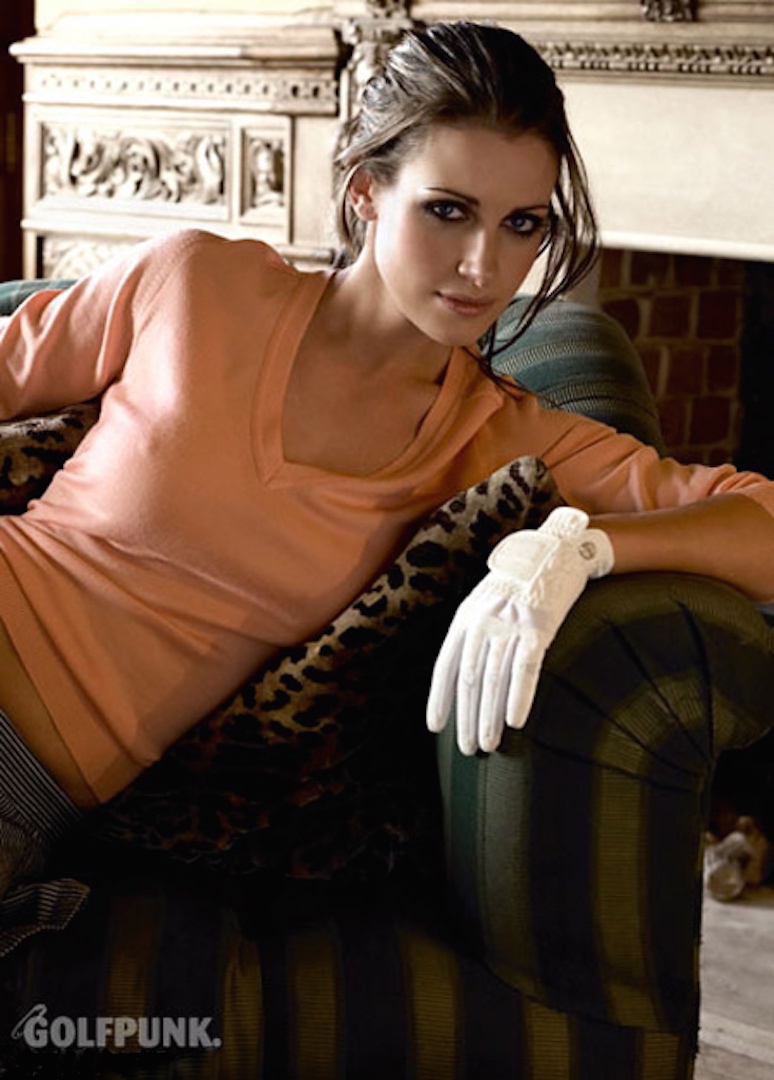 Sum up golf in three words?
"I love that fact that golf is an artform, pure and simple. I love the etiquette of the game, its history and the technical aspects. It's a sport involving much honour, honesty and sportsmanship. You also need great patience to learn the game, which I've always been good at, and I enjoy the psychology involved – it's just a very interesting sport to watch and play. It's obviously in my blood!
That was more than three words, but who's counting?
Finally, who would you pick to be in your dream fourball?
Kirsty: I'd love to play with my dad, Seve, and Annika Sorenstam. I always loved watching her dominate the game. She was a brilliant player with a brilliant attitude, always upbeat and positive. Just fabulous.