Swingin Sirens
Oct 18th, 2017
Pollyanna Woodward: Swingin' Siren
I'm evil. I will crush you.
Words: Shaun McGuckian Photography: Anna Fowler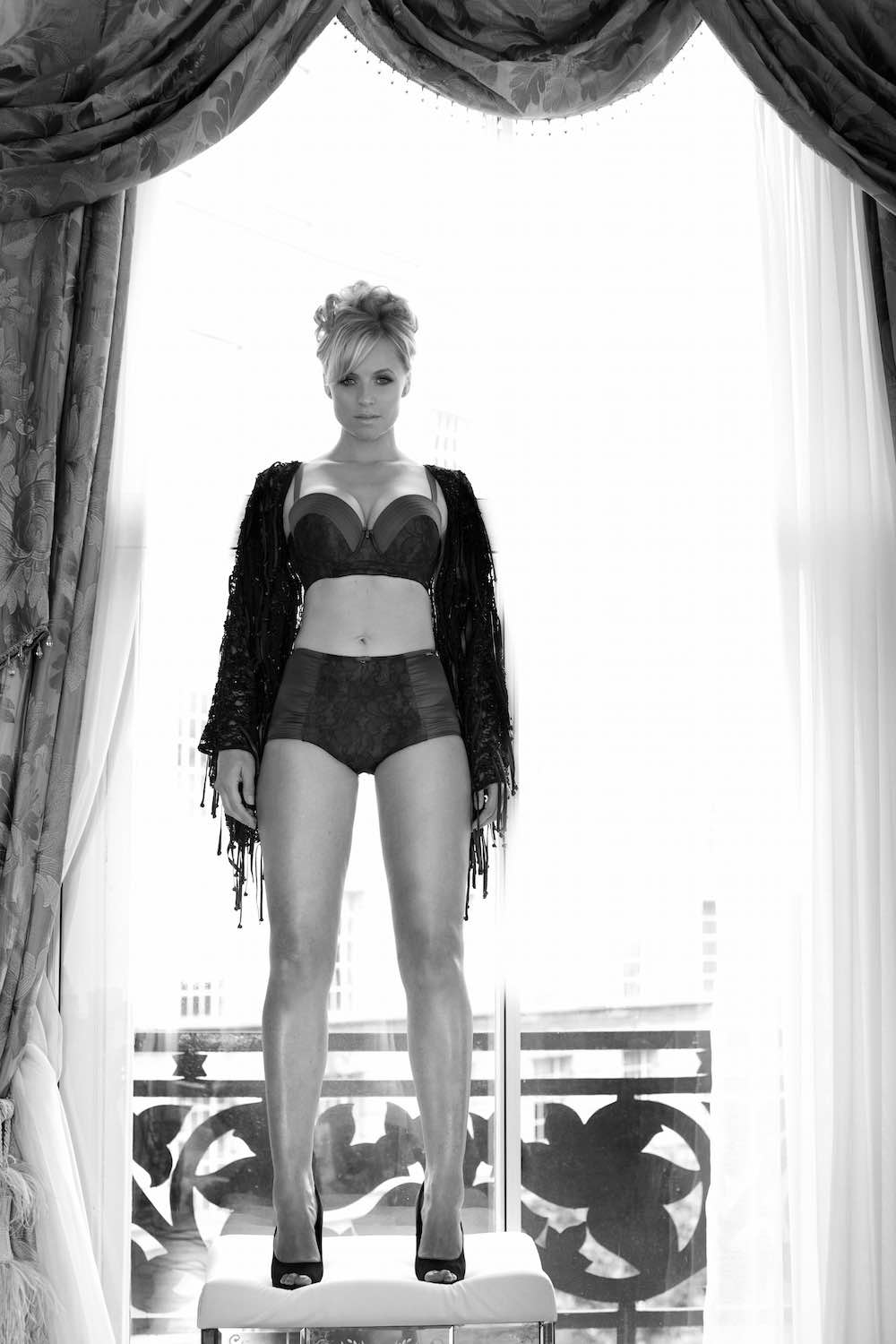 We know what you're thinking. Who the hell is this and where has she been all my life?
Well, her name is PollyAnna Woodward. Wife of Paul Casey, self-confessed tomboy and golf-mad, adrenaline junkie. And that last part pretty much answers the second question too, as PollyAnna has so far spent life chucking herself down mountains, drag racing tracks, out of planes or on the range at Silvermere GC.
Not only that, she can belt out a tune if you're so inclined, sharing a stage with Gareth Gates and being very nearly in Girls Aloud, having made the final stages of Popstars 2002.
https://www.youtube.com/watch?v=fweqtw2pp4A
Now, let's just put this into context. I want you to close your eyes and imagine that one of the members of Girls Aloud (the chatty outgoing one, not the stick insect with a pout) could think of no better way to spend her weekend that chilling with you on the couch watching the Ryder Cup.
Watch Pollyanna in TV action with GP's resident sock puppet, Valderrama. What's In The Box?
Actually, don't close your eyes otherwise you wouldn't have been able to read that last part…
It doesn't really matter. Whatever way you're thinking about it, it still seems unimaginable. I mean, the mind's a powerful tool. I could imagine Nadine Coyle chained to sat on the couch with me, disinterestedly flicking through a mag or texting on her phone. But to have a conversation-stopping stunner passionately screaming her lungs out, watching the Ryder Cup and then probably suggesting a quick spin down the range or a putting comp in the hall? The mind melts…
"OMG! I've never squealed or shouted so much in my life than watching Medinah. The neighbours must have been wondering what the hell was going on. Paul and I were on the edge of the chair the whole time. We were fighting over who would go make the tea, because no one wanted to move, even though we could pause the telly!" she says when I casually ask if she had watched the Miracle of Medinah.
Polly – who you may recognize from Channel 5's Gadget Show or from our very own What's in the Box is vivacious "seat of my pants" lass, who talks and lives at a million miles an hour, so, in the name of all that is holy, we had to sit her down and find out if the unimaginable could really be true.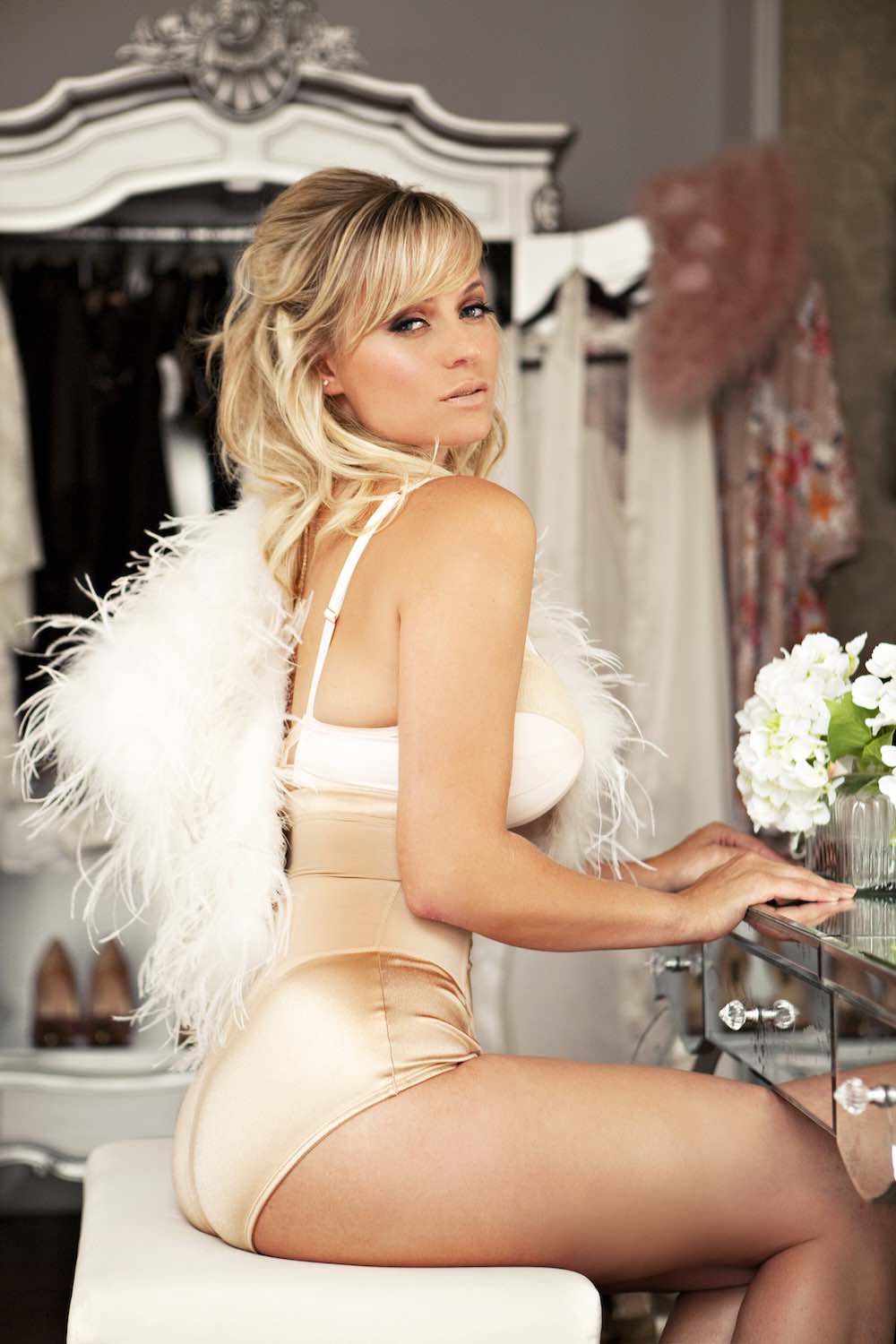 So you watched the Ryder Cup, then?
"Of course! I couldn't miss it, though I nearly did. We had this massive family reunion on Friday and Saturday. People had come in from all over the world, so I spent those days rinsing my phone battery on the App and Twitter getting a running commentary. Then on Sunday, it was me, Paul and a load of junk food.
Poults – man of the moment – was just on fire. Justin Rose was amazing against Phil, but so were all of them. All of them brought their game and rammed it home. It was incredible to watch. I loved every single second of it.
I've never really felt that passion you see in people's eyes at football matches and things, but I totally got that on Sunday. All the passion, pride and relief. I almost felt like crying."
Did you see Valdy on the 18th green having a dance? 
"Oh my God, that just cracked me up. I screamed, 'Paul, look!' We both were in stitches. First of all he was right out there and then he got all shy and sheepish. What makes me laugh is that when Valdy interviewed Paul, two blokes stood awkwardly behind and we took the mickey out of them and then that was exactly what Valdy did during Ian Poulter's interview! Classic."
We just saw a pic of you climbing out the Hell bunker at St Andrews. What's the craic?
"Yeah, I'm at the Dunhill Links Championship. I'm chilling in the players lounge now. The place is incredible and I've never been to St Andrews, so I had to come and walk the Old Course."
Are you mapping out the course for when you bag an invite?
"I would love to play this course. I've never seen anything like it. It is absolutely stunning. At some point I will be partnering Paul, without a doubt. I simply have to crush one over the Old Course hotel. I think once you've crossed that off the list you'll be happy never having to swing a club again in your life. But have you seen the amount of holes in the side of it? Obviously there's been a few shanks over the years."
So we better ask, how's your swing?
"Constantly getting better, thanks. Considering I don't get to play half as much as I'd like for travelling with work, I'm doing ok. I always get scared over those first few shots on the range if I haven't played in a while. My head's going 'I'm going to shank this. I'm going to crack someone in the ankle.' But, actually, each time is getting better. I think it's because I'm constantly surrounded by good players and swings. I keep picking stuff up and when I get to the range it's all in there."
All we ever see is you tweeting pics from the range. Do you work there or something?
"Literally, if I'm ever home I will be on the range whenever I can be. If I'm home four days I will be on the range four days."
Wow, Vijay! You sound hooked.
"My coach is at Silvermere GC, so I'm often there. He's great because I'm useless at planning things. I'm more a 'seat of your pants' type of girl. I just drop a text to say I'm coming and he comes to check me out."
How chivalrous. So what got this love affair started?
"It was the Ryder Cup in 2010 where I found myself watching golf seven hours a day, screaming at the telly. So, I pushed the idea to the Gadget Show, where I was working. I knew the only way I could learn – because it takes a fair whack of time – is if I did it for work. I put a couple of tweets out and got some support and ammunition to take to the producers and the next thing you know I was challenged to learn the game using tech." 
What were those first few balls like?
"Sideways. All I would say is thank God for side panels on the range or I would have been signing gloves and paying out insurance claims."
And what was the challenge? Did you win? 
"It was the Hotchkin course at Woodhall Spa. Me – bright spark that I am – dived in with both feet and went to test my skills at the EGU. I don't know if you've ever played there, but it is brutal. Never before have I attacked heather in such an aggressive manner as I did with my clubs. It was hilarious. I found every clump of heather on the course, but after my short game was amazing."
So, are you a fully paid-up, handicap carrying card member?
"I got my handicap as part of the challenge. I had 8 weeks and I managed to get it. Yeah, it was 36, but you've got to start somewhere. I haven't handed any cards in yet, but it's definitely lower than that now. I reckon I can easily play to 28. And when I hit it sweet I look and feel like a single-figure handicap. I just haven't figured out how to take it from the range to the course. I really want to compete in tournaments so it will happen."
Wow! Hate to play you in matchplay. You'd scare the dinner out of me!
"I'm evil. I will crush you. I'm one of those who jokes about it on the tee, but when that tee goes in the ground this demon takes over. I want the adrenaline, I want the pressure. I need the added something that makes you perform or crumble."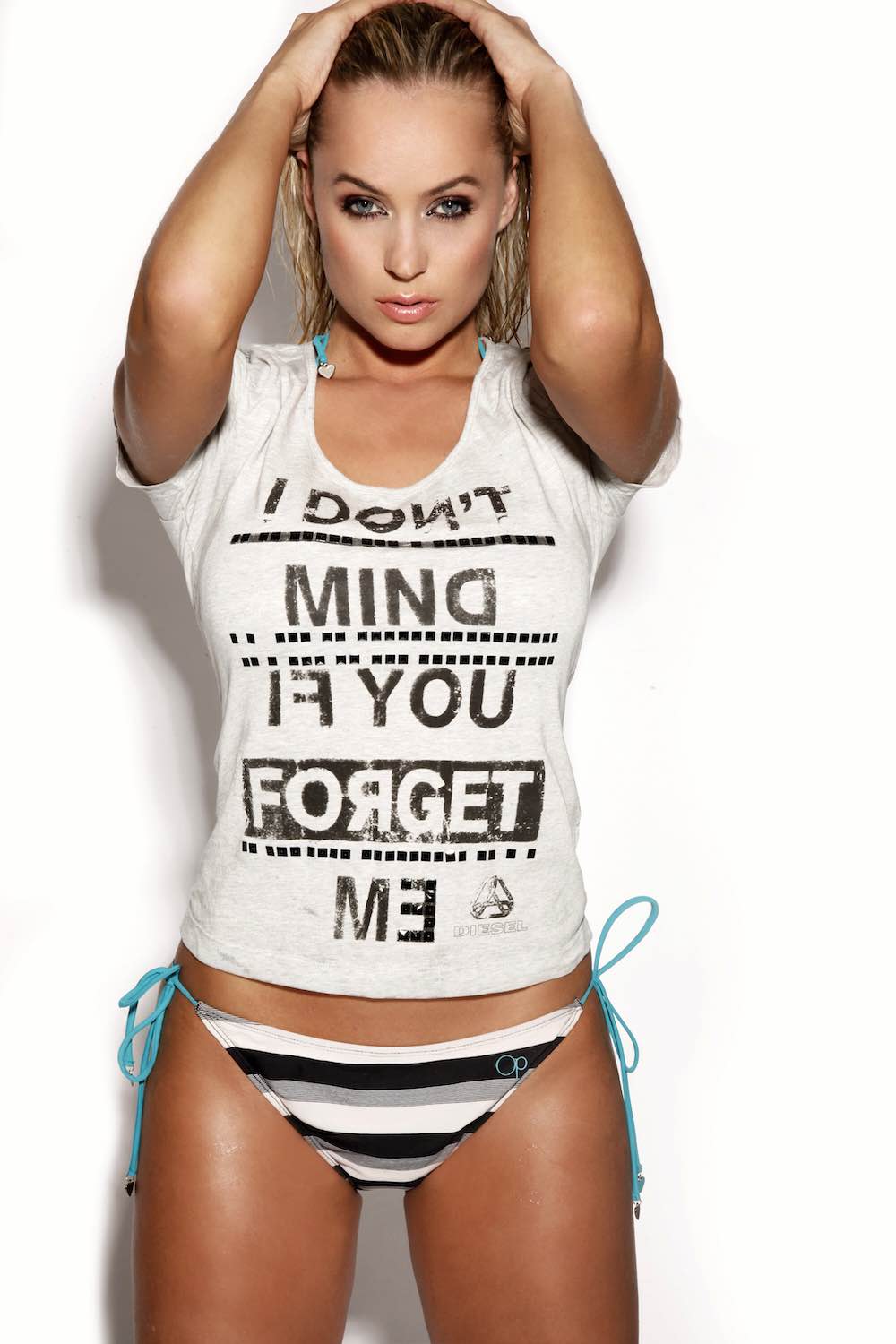 Do you use a truckload of gadgets to help you out?
"You'd think, right? But I don't have that much. I've got a Bushnell rangefinder, a Skycaddie and a couple of training aids to help me with putting, but nothing else beyond that. I'm more of a purist. It's about you and your golf clubs."
In the words of the Virgin Mary, 'come again?'
"The whole essence of the game is that you can use bits to help you practise, but when you get out there it's you and the course. That's what makes it so alluring. There's no one out there. If you're crap it's down to you."
Was Golf not mundane for someone whose days are normally filled with drag cars, speedboats and skydiving?
"Well, when you say it like that then probably, yes. But I will say that there's nothing better than the sensation of hitting a sweet shot. The buzz you get from hitting it pure is phenomenal. I would take that feeling every single day of the week. Jumping out of a plane is a different kind of rush, but there's nothing quite like hitting it pure. It's the drug you always come back for."
But haven't you been run over by a Hovercraft?
"I'm one of the few people who can ever say that. I was sat out on the back of a jetski and it came from nowhere. I ended up facing forwards but sidewards and my first thought was 'am I still in one piece?' Quick frisk and everything was there. It was my first day on the Gadget Show as well."
And still, golf is more of buzz?!! Are you a female Ian Poulter?
"I dunno about those mad eyes. Not a great look on a girl, but I'm always out to have fun every single day. Yet something weird happens when I get in that competitive scenario. I go calm and quiet, which is very weird for me."
What's it like watching Paul?
"I get so anxious and nervous watching him. Especially because I understand the game. I just want him to do amazing and play how I know he can. I really feel it when he doesn't hit the shot how he wants. I can even tell by the way he walks how he's feeling.
It's actually draining! I will get up and go to the course with him regardless of his tee time and do the whole day. I can't sit in the clubhouse, I need to live every shot. People think it's an easy life, but it feels like being at Bootcamp!"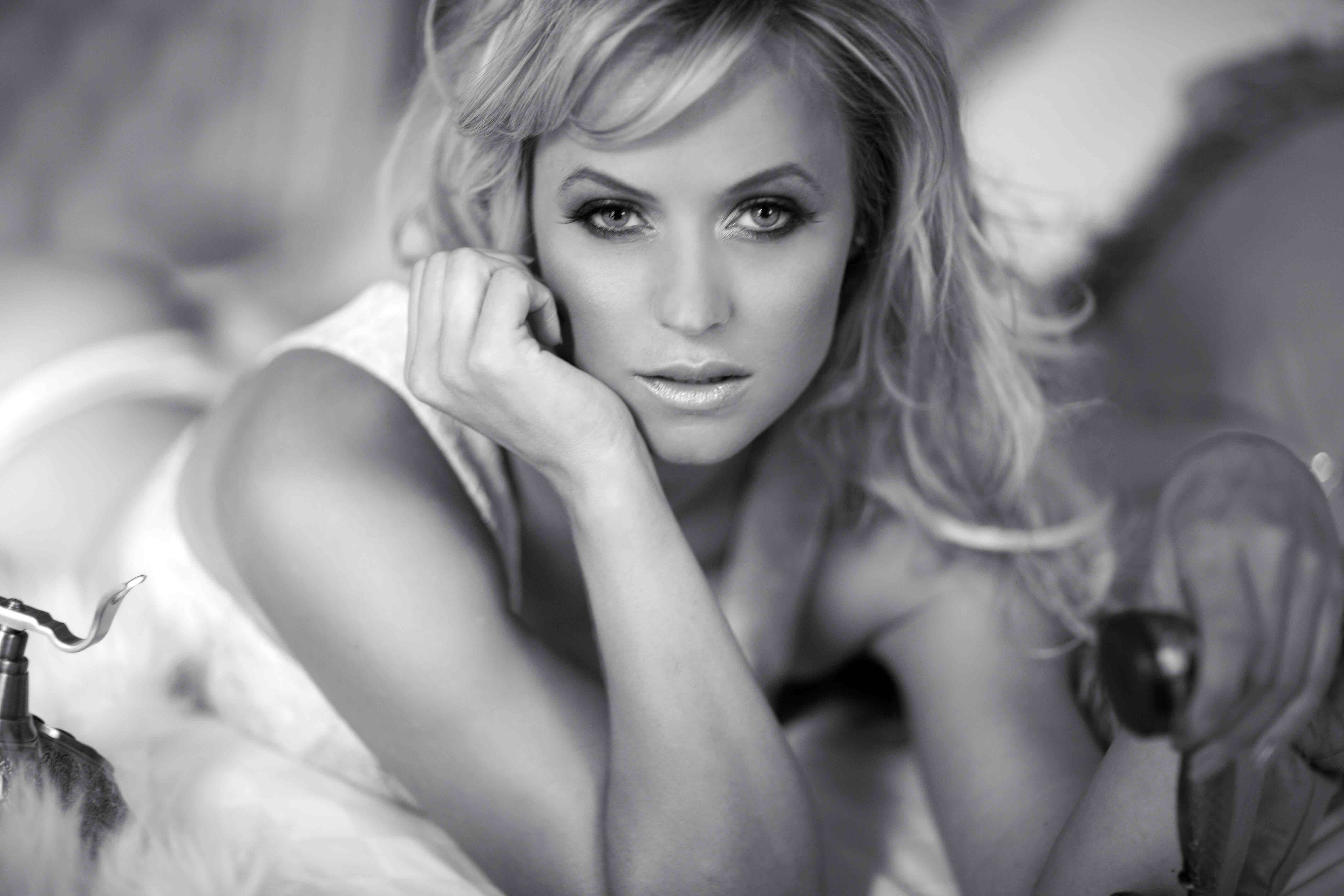 You've given us the shivers just talking about it.
"I've spoken to other wives who don't play or care and I don't get how they can understand what their husbands are doing. How difficult certain shots are, how tricky some lies can be. How he had to put all his weight on his left leg because he had a really awkward hanging lie. If they don't get that they how do they talk about it? Because I play it adds a whole dimension. Paul can talk about how he played and certain shots and I get it and can talk back to him. I love the fact we can talk about golf."  
You're just toying with us now…You got any like-minded girlfriends?
"I don't have any! I'm kinda a tomboy. My spare time is spent with my two best friends (Yannis and Steve) and will we hit TopGolf in Watford or town. They love it. I'm one of the few girlfriends they have that they can take to watch gory movies or down the pub. I'm feminine and friendly, but a tomboy at heart."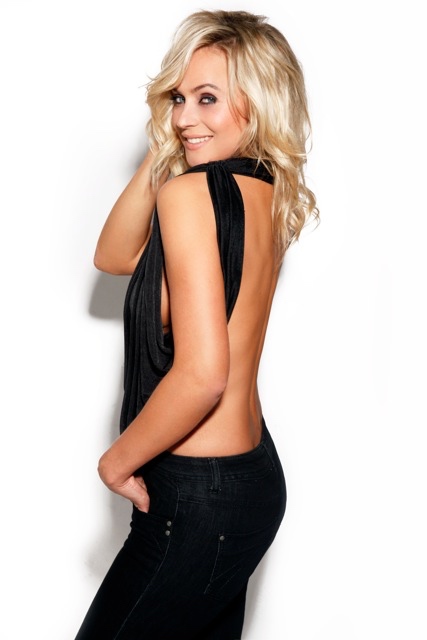 You would've definitely been the edgy one in Girls Aloud.
"Yeah, but they would've had to cancel all their tours after I'd broken my legs while out extreme quad-racing. It would have never worked…"
Are you just plain mental?
"Funny you should ask. Whenever we're filming anything with cars, the first message I get is, 'PollyAnna, put on a helmet and be careful'. I've got an impulsive right foot. I need to know how fast things can go."
Ah, so were you the reason behind Paul's dislocated shoulder?
"I can't take claim for that I'm afraid. I was there, but it weren't my fault 'guv. He'd booked a snowboarding lesson when it happened. I was already at the top of the mountain ready to ski down. Had my headphones on when the phone rang. 'I've done something to my shoulder, I'm just waiting for an ambulance.' I've never skied so fast in my life. My legs were burning."
Like Florence Nightingale on skis?
"A lot more useless than that. I was standing there saying, 'are you ok?' 'No? How about now?' The pain he must have been in was immense. I would've been writhing around in agony, but he was hardcore and dealt with it very well."
So, maybe the best place for the two of you is actually on the course?
"You've got to think he's safer there. Wouldn't it be amazing if got to play here and we won. That would shake a few things up. That would be like my Ryder Cup. I really can't wait to see Poulter again and quiz him on the whole thing. We went to Wimbledon with him and Katie this summer and have a similar sense of humour, so it was a right giggle. But at the Ryder Cup (Medinah) he was totally different. He just really brought it. Driven by pure passion. He stitched that team together and it deserves everyone's respect for that. I'm going to steal some secrets and then watch this space. 
Related:
Amy Boulden Swingin' Siren Shoot & Video Interview
Maria Verchenova Swingin' Siren Shoot & Video Interview
Lexi Thompson Swingin' Siren Shoot & Video Interview
Denise Van Outen Swingin' Siren Shott & Video Interview
Jodie Kidd Swingin' Siren Shoot & Video Interview
Zoe Hardman Swingin' Siren Shoot & Video Interview
PollyAnna Woodward Swingin' Siren
Blair O'Neal Swingin' Siren Shoot & Video Interview
See the Siren Swing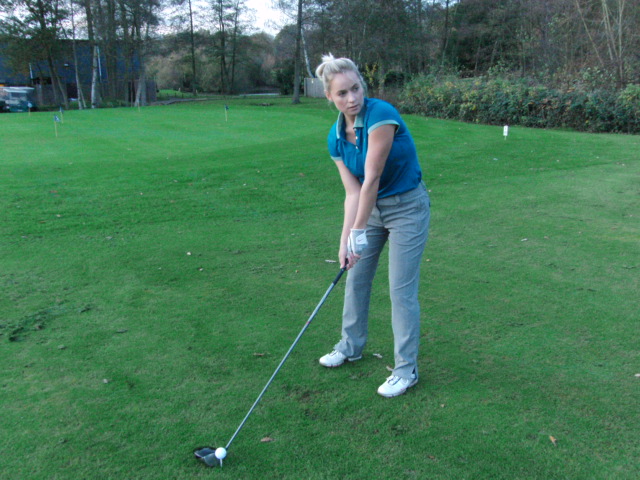 "Literally, if I'm ever home I will be on the range whenever I can be. If I'm home four days I will be on the range four days."
I want the adrenaline, I want the pressure. I need the added something that makes you perform or crumble."
I ended up facing forwards but sidewards and my first thought was 'am I still in one piece?' Quick frisk and everything was there.
I've got an impulsive right foot. I need to know how fast things can go."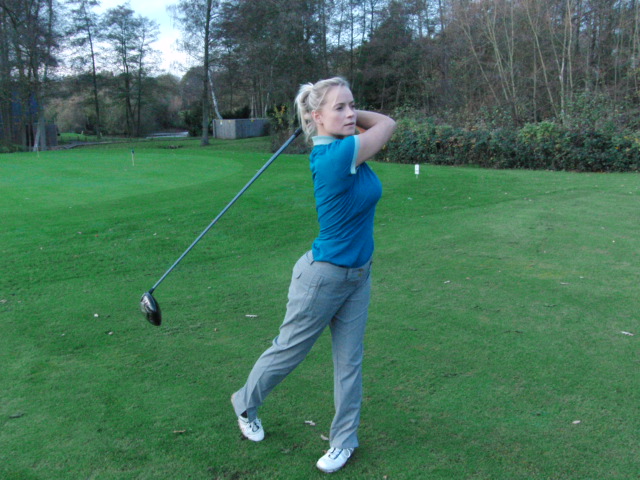 TAGS: Pollyanna Woodward, Swingin Sirens, 2017, Golfer, Paul Casey, TV