Swingin Sirens
Dec 1st, 2017
Paige Spiranac wins at skins
And donates all her winnings to charity
Words: GolfPunk
Our friends over the pond at 18Birdies recently ran a competition with their users for a winner and three friends to play a round of golf against Paige Spiranac. 
The winner, Eric Campbell, decided to play for his local Habitat for Humanity chapter, while Paige played for CyberSmile. They got to play as a 3-man scramble team against her in a Skins match.
Paige ended up dominating the match 17 skins to 1 and raised $8,500 for Cybersmile.
Check out the video here:
https://www.youtube.com/watch?time_continue=2&v=WUgDEiKXGoM
Related:
A day in the life of Paige Spiranac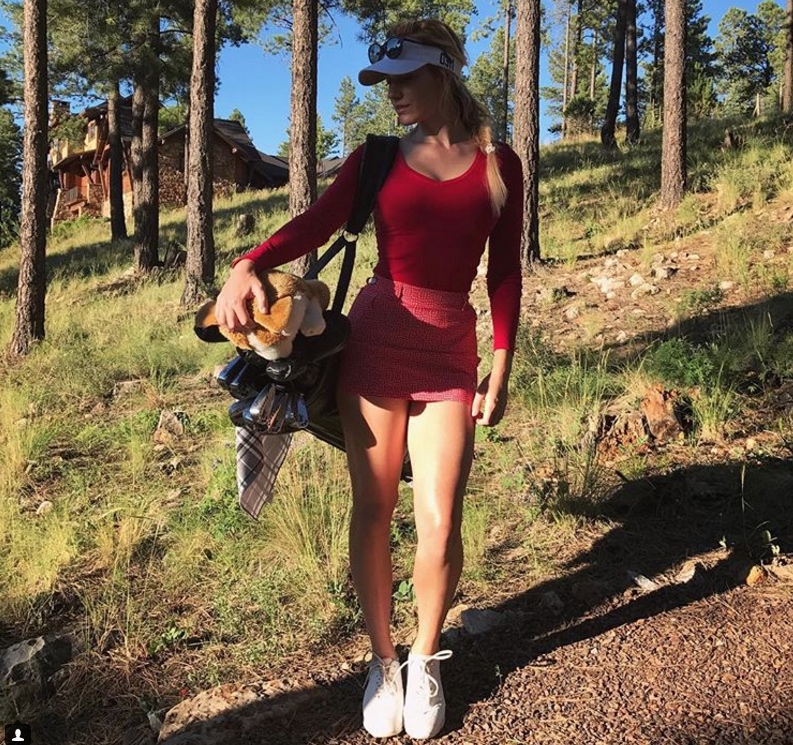 TAGS: Paige Spiranac, Swingin' Sirens, Swingin Sirens, 2017