Swingin Sirens
Nov 24th, 2018
On the golf road with Lily Muni He
Anyone with 'Muni' in their name of alright by us
Words: Florida Dayton
It's been a pretty decent rookie year on the Symetra Tour for Lily Muni He. She's had two top 10 finsihes including her maiden win in June at the Prasco Championship. Her average driving distance is 249.09 yards and she recorded 210 birdies over the season putting her 9th in that stat department, helping her to a 24th place finish in her first year.
Plus, she made the cut on the 2015 US Open as an amateur. The future is looking rosey for the girl from China. Here's what she got up to yesterday.. Probably...
7.33am: Lily is up and at them early doors but before she can get to the course, she has to take Ralphie for his 7-mile morning caper...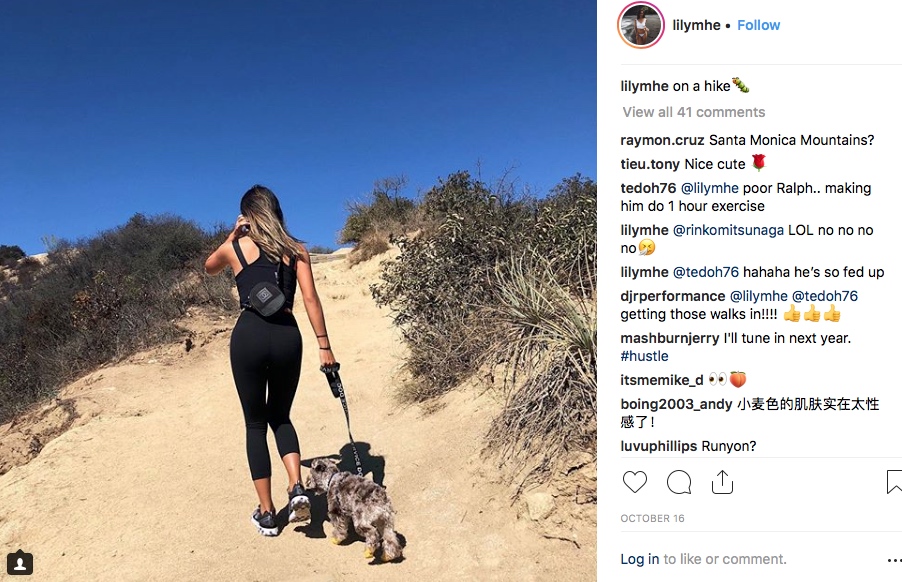 9.15am: With Ralphie all tuckered out, Lily hits the golf course and promptly realises she's quite tired after all that canine capering and has a bit of a sit down...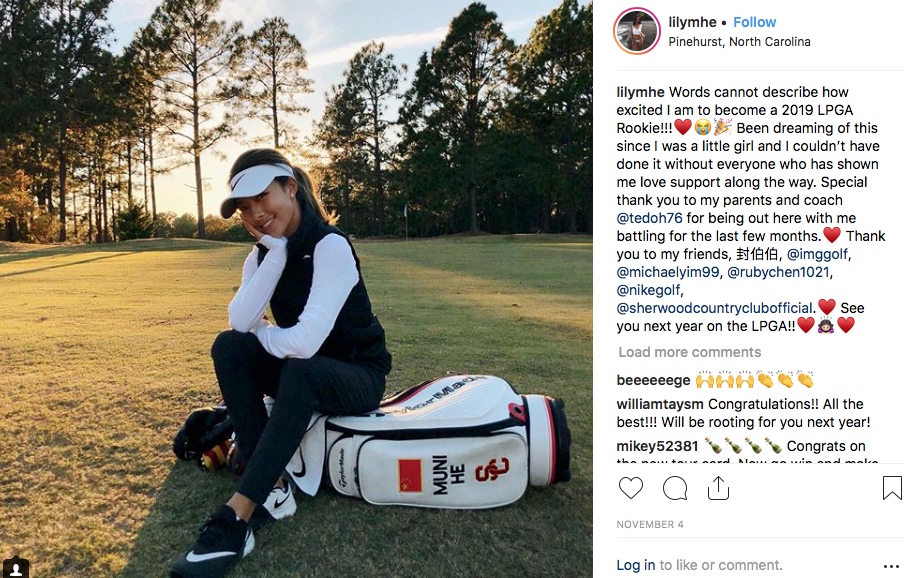 10.38am: Lily has, quite literally, blown the bejeezuz out of that one...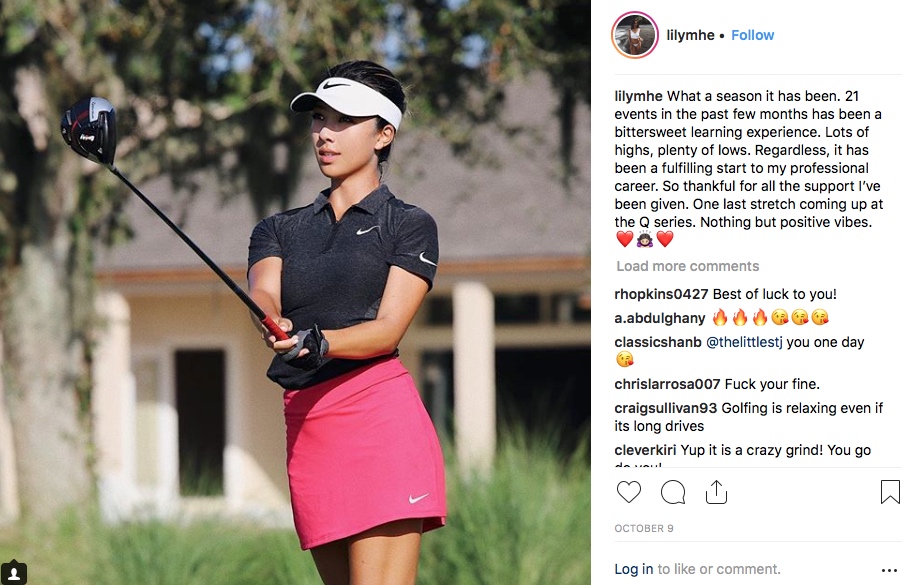 12.33pm: After a quick outfit change Lily shoots a last round 67 for her first Symetra Tour win.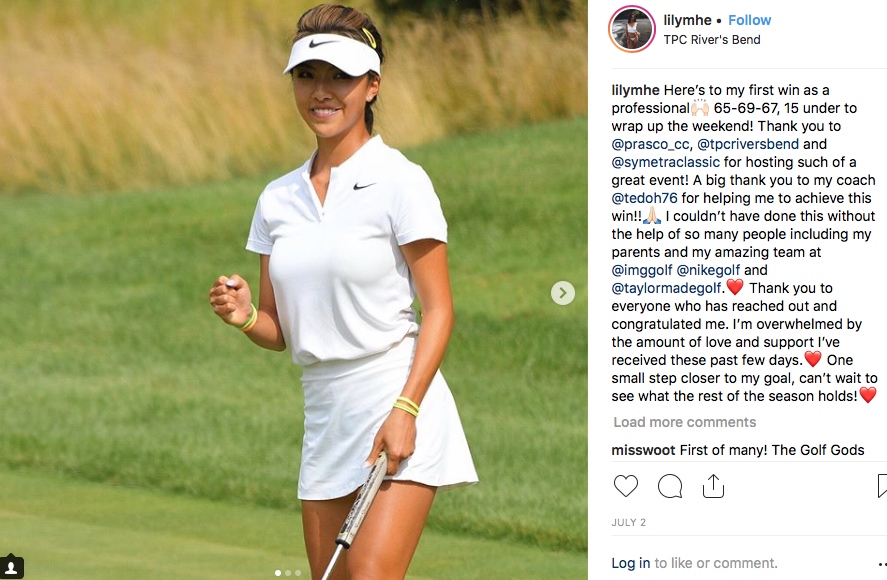 1.05pm: Lily takes a well-deserved relaxo and drinks in the glory of her first win...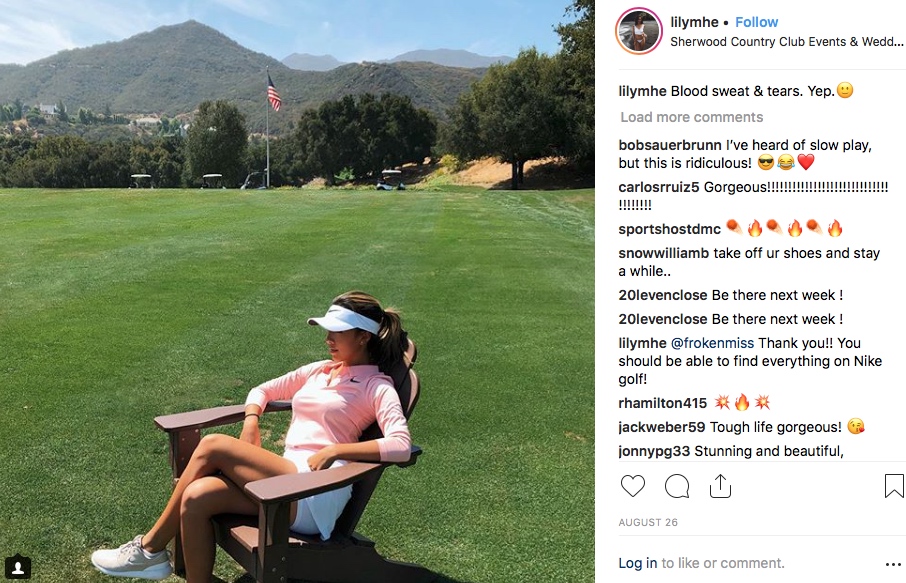 2.33pm: No time for loafing about if she's going to get on the LPGA. Time to maximise the extreme and interfere with the envelope...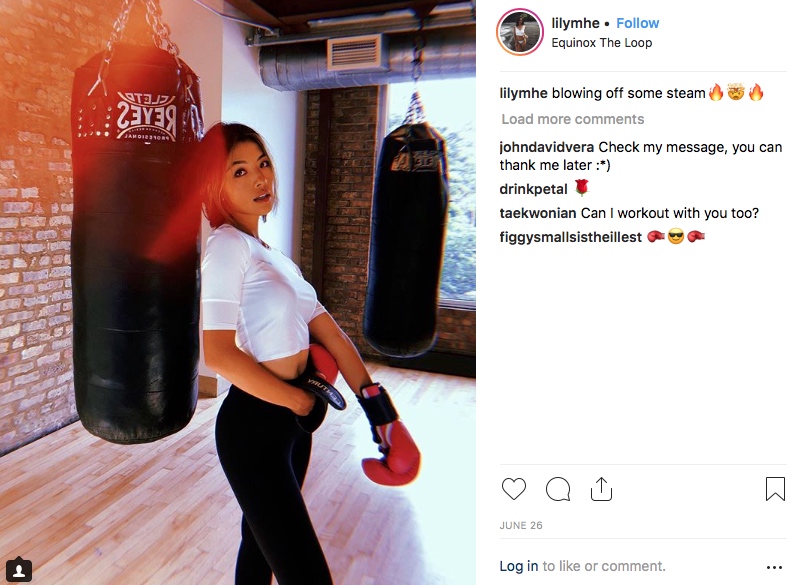 4.15pm: Hang on a minute, I've just won my first Symetra Tour event. This is what I think of doing any more work today...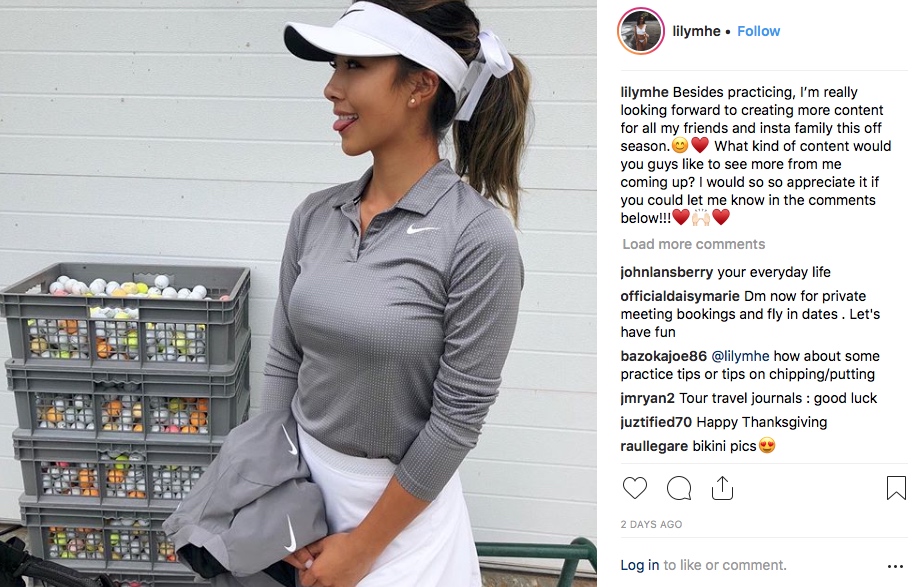 6.22pm: Time to celebrate. Until Lily realises she's accidentlally put on the daily newspaper instead of the perfectly good dress she could have worn...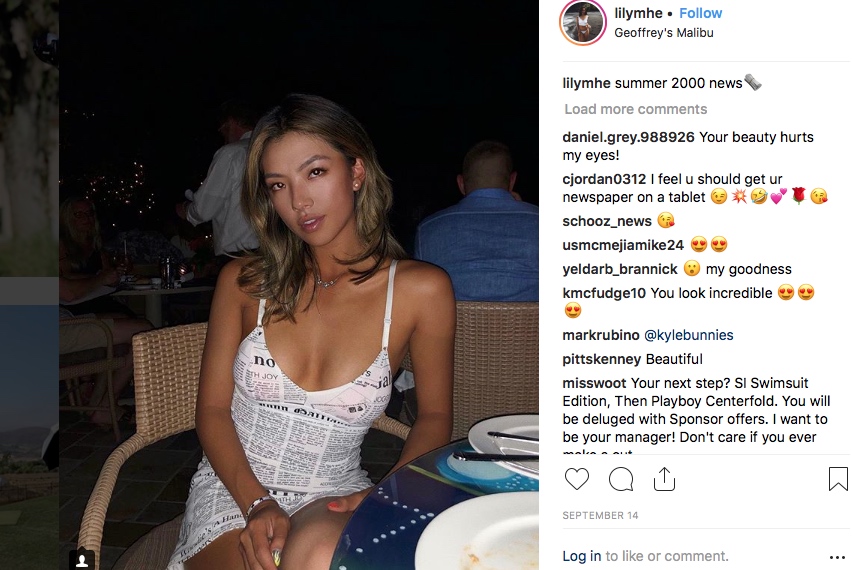 7.44pm: After a quick dash home, Lily emerges in her first choice outfit and proceeds to take on the entire left side of the menu...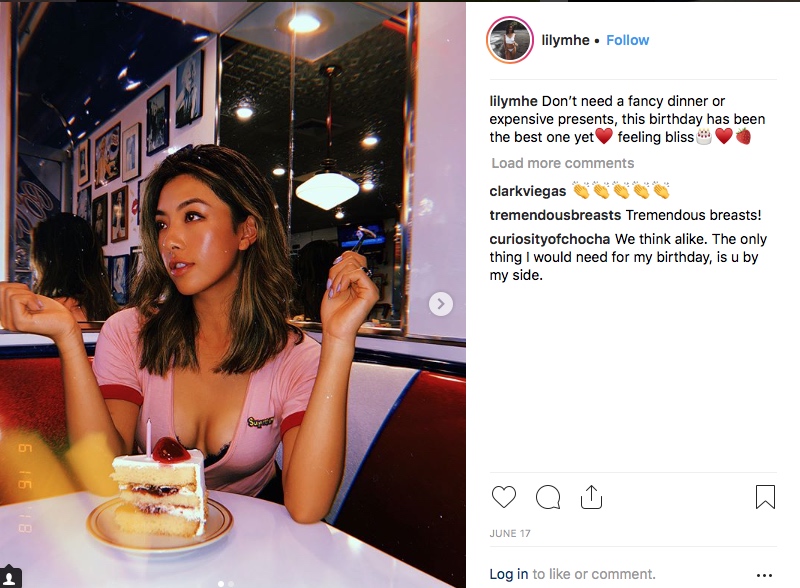 10.15pm: It's been a long day and Lily heads for Bedlington. Which is clearly no one's business...