Swingin Sirens
Jan 20th, 2019
Lexi Thompson exclusive photo shoot
Plus behind the scenes video and interviews
Words: Tim Southwell Photography: Chris McEniry (Video by Tim Southwell)
When Lexi Thompson decided she wanted to rid herself of the 'little girl on the big tour' image, who she gonna call? That's right, GolfPunk!! 
Behind the scenes at the shoot video below:
Lexi Thompson's first appearance at a major championship was a complete disaster. She shot 86-82 at the US Open in 2007 and missed the cut by a country mile. Most golfers would have figured that, maybe, just maybe, they weren't that good after all. Most golfers would have felt so humiliated they would refuse to pick up a golf club ever again. Most golfers, however, don't qualify for their first US Open aged 12 years and four months.
In fact, most golfers don't qualify for their second US Open aged 13 (2008) or their third aged 14 (2009). Lexi Thompson did. She even made the cut in 2009, finishing 34th. She was 14 years old, for Seve's sake!
And another thing!
6 Of The Best New Drivers for 2019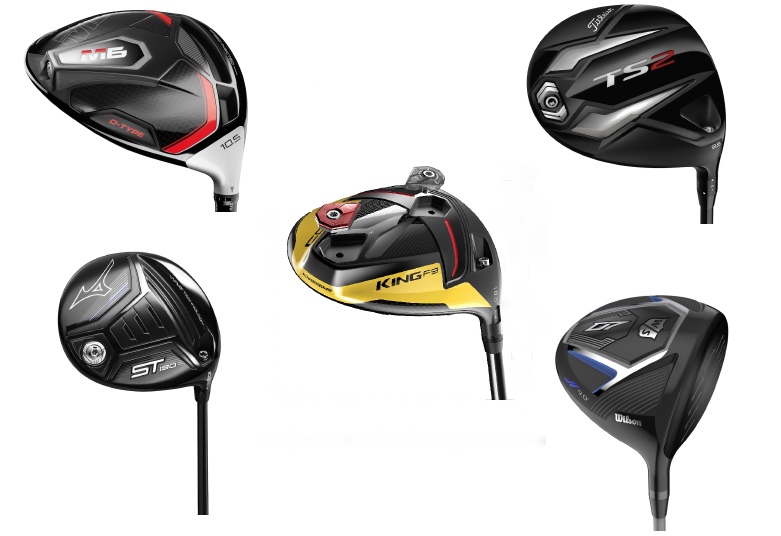 In 2010, still an amateur, Lexi was undefeated in the Curtis Cup, winning four matches and halving another. She turned pro the following week and signed sponsorship deals with Cobra Puma Golf and Red Bull. Those guys are no fools.
In September 2011 Lexi won her first LPGA tour event, the Navistar Classic by five strokes. She was 16 years old. She wasn't even a full tour member at this point, having to pre qualify for events on the Monday prior to each tournament. When she won the Navistar, she petitioned the LPGA for full membership. Unsurprisingly, it was approved.
Within a couple of short years, Lexi Thompson had diffused all the crazy hullaballoo around her. All the inflammatory questions:
"Will she even make the cut?"
"Will she be able to handle the pressure?"
"Will she start crying when things go wrong?!"
All these hysterical doubts and questions were shot down before they had even taken flight.
Earlier this year Lexi won the Kraft Nabisco at Mission Hills. After a an astonishing second round 64, Lexi shot 69 on Saturday and went into the final day tied with Michelle Wie. Lexi burned up the front nine building a five shot lead.
Her 68 gave her a three-stroke victory and Lexi was crowned a major champion aged 19 years, one month and 27 days. Thankfully she didn't have to ask any questions about being the youngest ever Major winner as Morgan Presell had already nailed that one a couple of years earlier. Following her major triumph, Lexi received 91 million impressions in 48 hours. Lexi Thompson was now a superstar.
The only thing left for Lexi to achieve was a cover shoot in GolfPunk. Call us old fashioned, but we're real suckers for a charming, beautiful, successful golf starlet so we gladly obliged…
Lexi interview video below: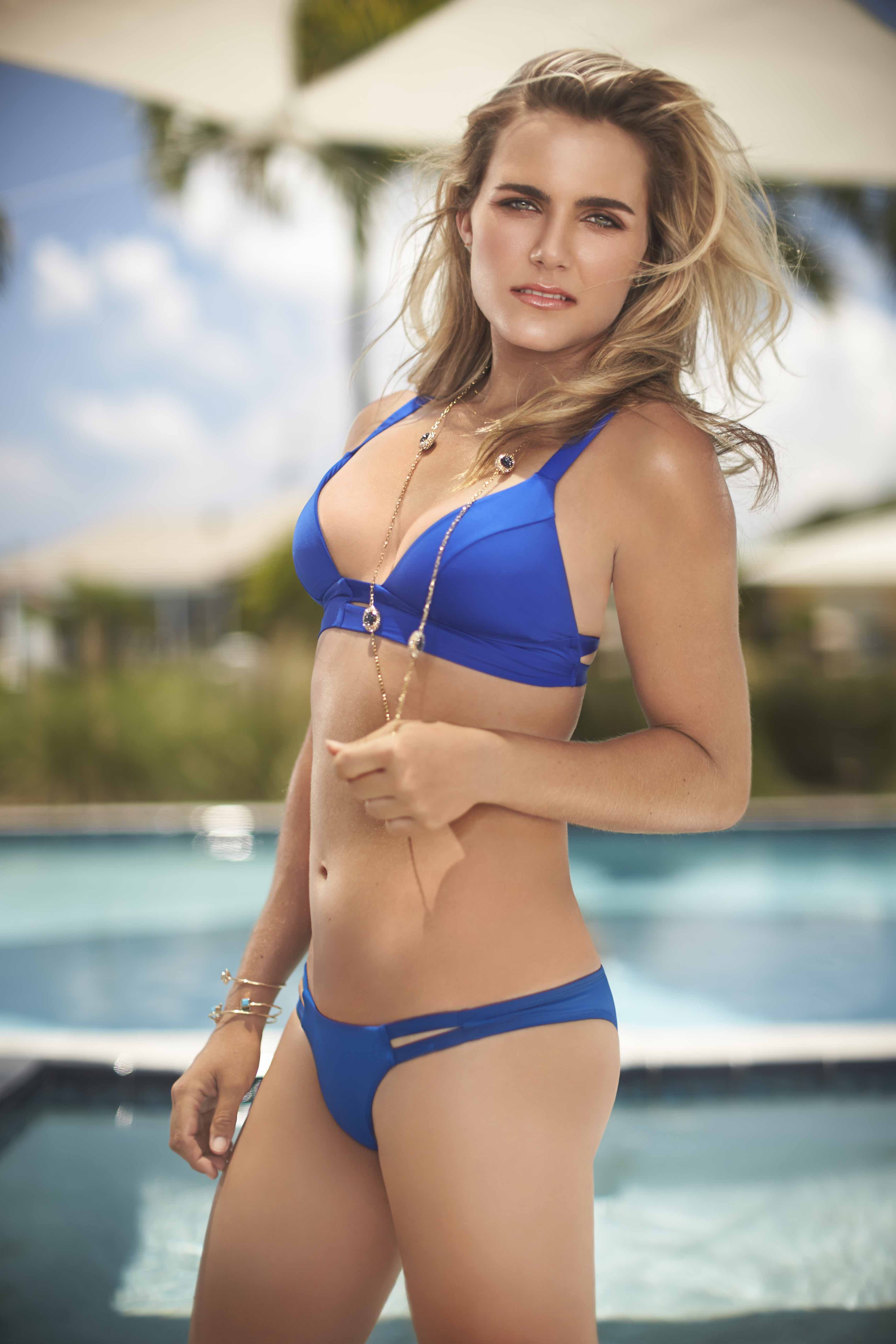 So Lexi, welcome to GolfPunk, how's the shoot going?
"The photo shoot is going great. We've done a few different shots that I'm not used to, but I've seen some of the pictures and they look amazing. I'm really excited to see them in GolfPunk."
Does it ever get annoying that people refer to you as 'that amazing girl who played the US Open aged 12?
"Ha ha … it doesn't really get annoying but I do hear that a lot, it just comes with the territory of having achieved that when I was 12. Bit I'm not the youngest any more! It's the 11-year-old Lucy Li now. Records are made to be broken and I'm glad that I was part of a record. It was never a pressure or anything anyway. I mean, playing sport for a living, getting up and practicing on the range and travelling the world playing tournaments the best courses against the best fields… it doesn't get better than that."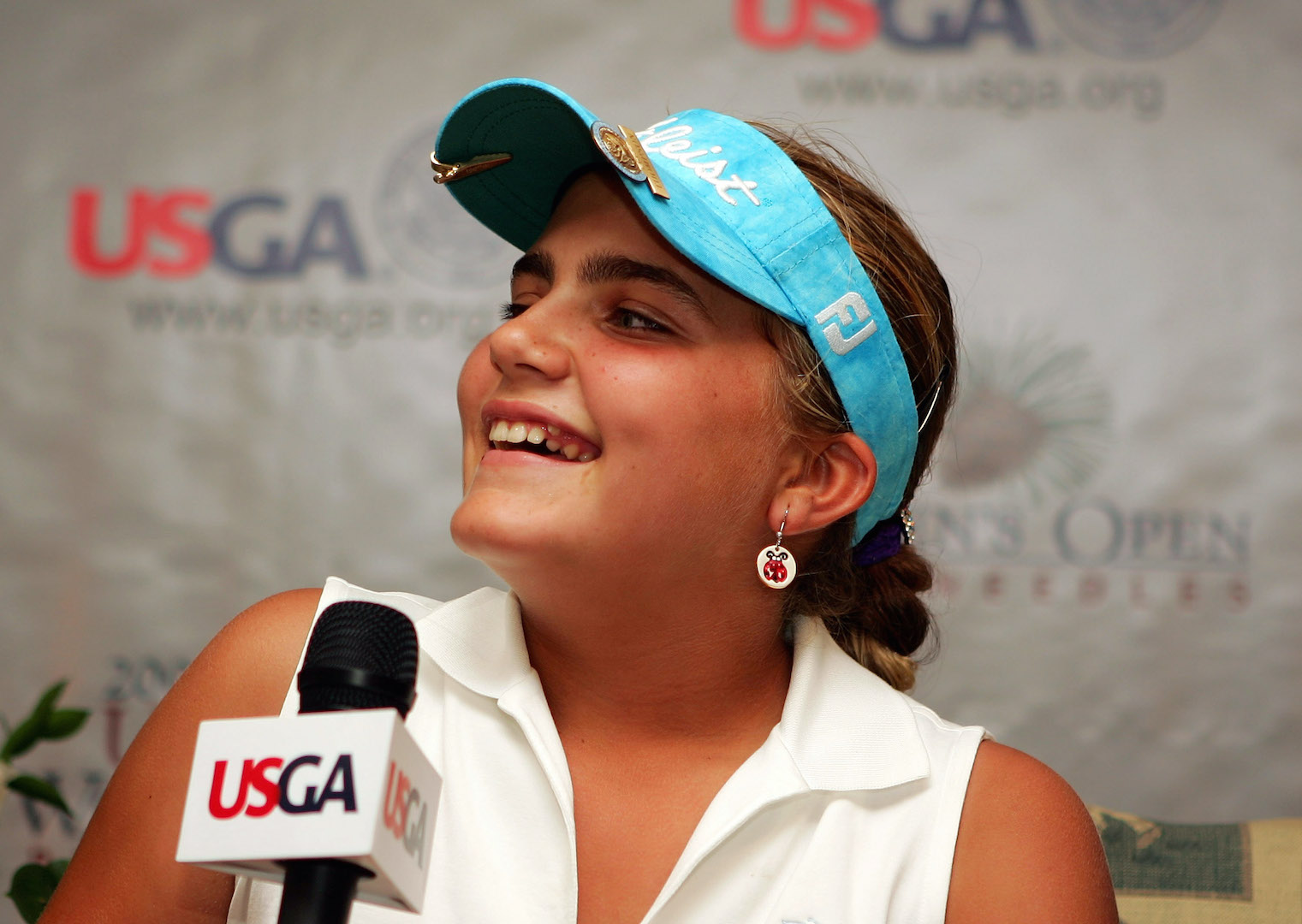 Turning pro at a young age must have had certain pressures and expectations?
"It did but I just went out there and tried to ignore all of the stuff that was going on about me being so young turning pro and everything. I just focused on my own expectations and tried to play well in every tournament. I wanted to win obviously but I just set my own goals and didn't listen to anyone else, because if you listen to other people it'll just set you off track."
Are you ahead of schedule regarding majors?
"It's hard to say because, growing up, I've always set my goals pretty high, I've always played in older age divisions and in tournaments beyond what my actual age group.
"Going into 2014 my goal was to establish credibility and win majors, so I'm pretty happy with how it's gone so far. But there's nowhere to go but up from here so I'm going to keep setting my goals higher and higher and practice even harder.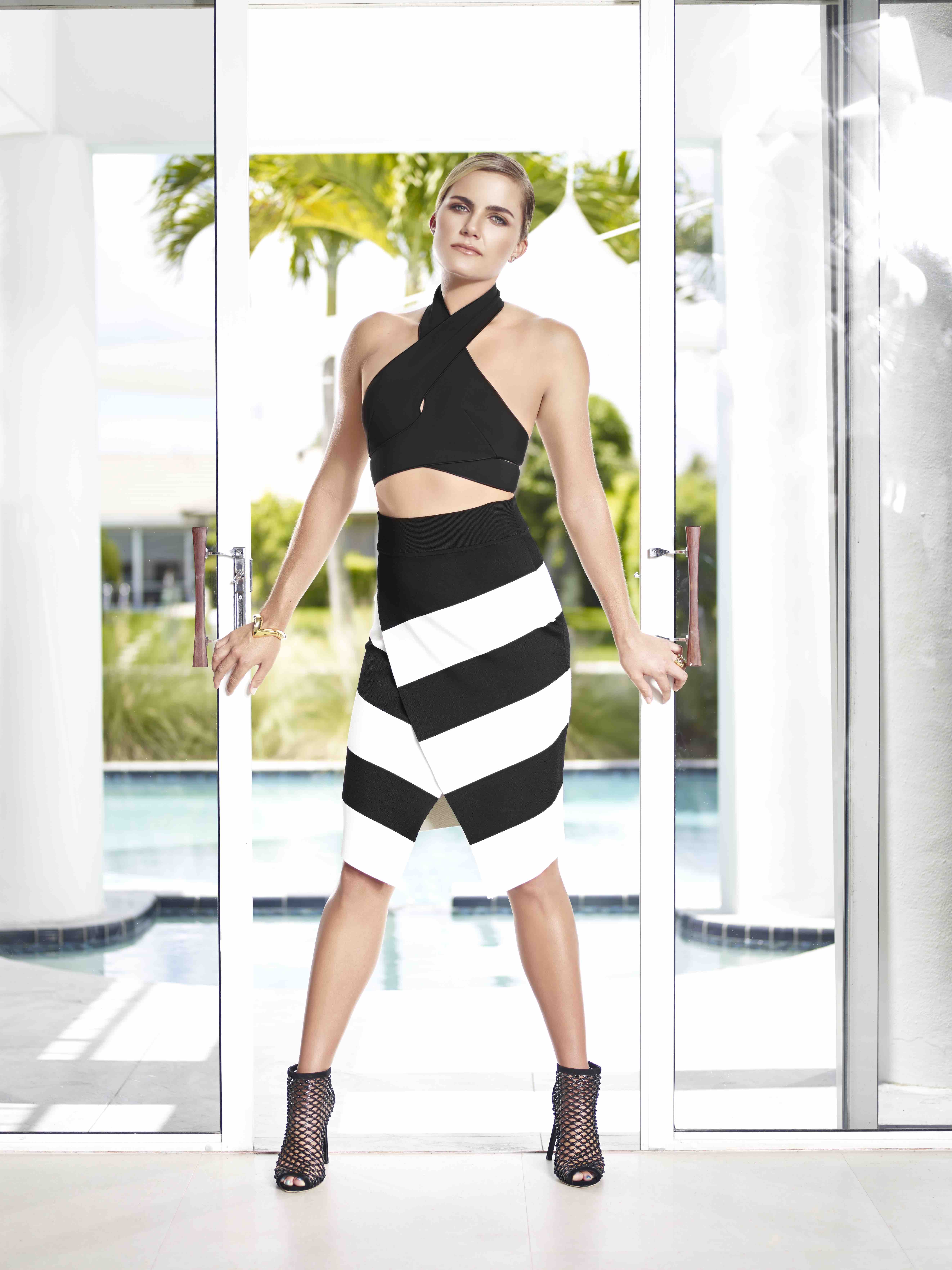 "Career-wise I'd say winning tournaments and majors obviously and getting into the Hall Of Fame has always been a goal for me. Outside of golf I'd like to be known as a humble person and always great to my fans, always stick around after my round, good or bad, to sign every autograph and hang for pictures and everything.
"You have to realize, no matter how tired you are after playing a round of golf that these people have taken time out of their lives to come and watch you play and they support you whether you shot 67 or 80. You have to show them that you're there for them too."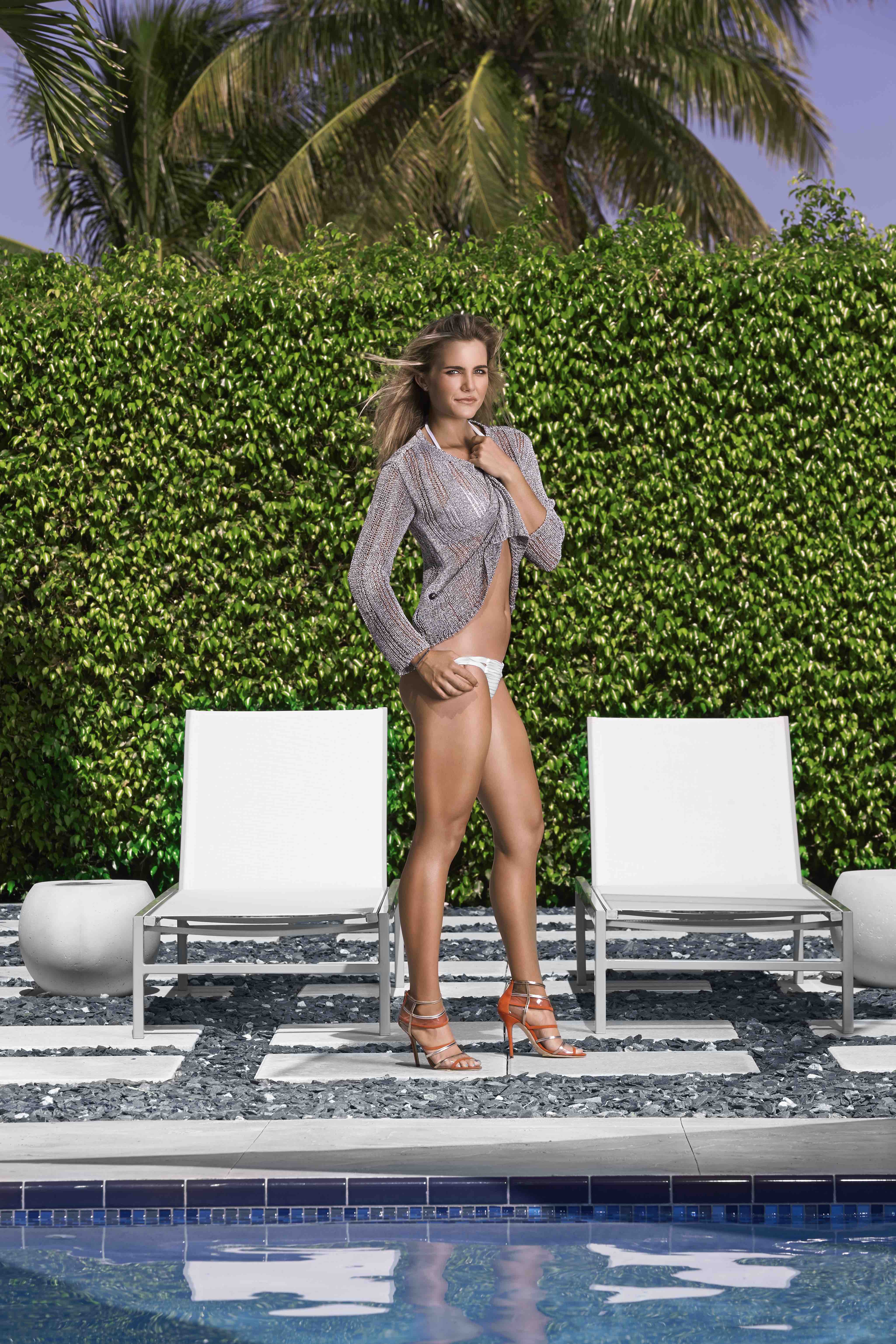 When did you realize you were destined for greatness?
"Are you serious? (Laughs). Well, I realised I wanted to be on the LPGA Tour when I was at the 2007 US Open. That's when it really hit me that this is where I wanted to be and play against those great players.
"I knew I'd have to work my butt off over the next few years to get there but that was the moment I realised what I wanted to do."
How did you find it on tour? Is there a lot of infighting or does everyone get along?
"It is a very competitive field out there on the LPGA but for the most part we all get along. We're all normal people off the golf course. Even when we're out playing we still have conversations between shots and it's pretty loose, but it's a lot more quiet on Sundays, that's for sure."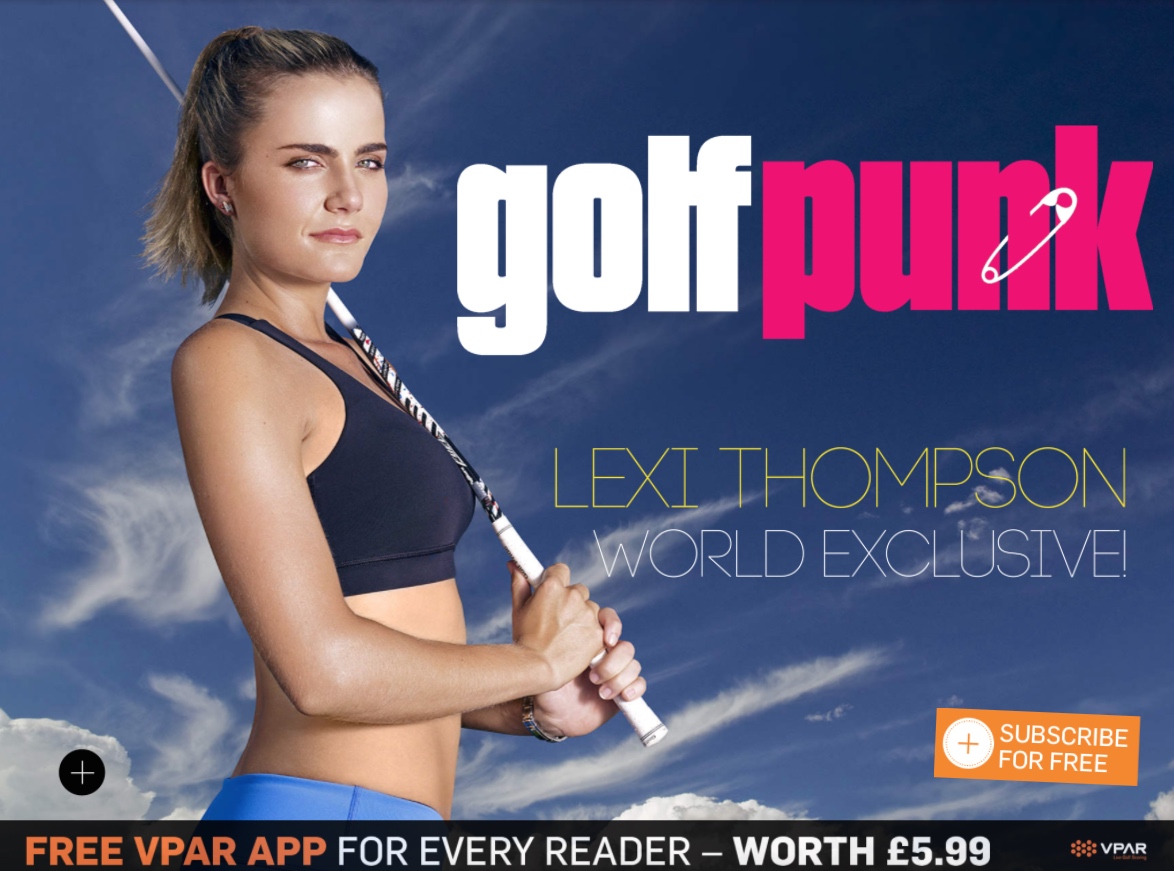 Do you enjoy links golf?
"Yeah I do enjoy it. I just played my fourth British Open and it's so different to Florida golf. With links golf you have to be really imaginative, manufacture different shots, you have to bounce a lot more shots… it's really interesting, I love the challenge.
"The weather is a challenge. Usually it's really windy and often quite cold, sometimes raining…. Or all at once! (laughs). You have to pack for every condition because you really don't know what you're going to get from day to day, even from morning to afternoon!
"With the ground so firm you're constantly looking for ways to bounce the ball in there, often taking a little less club and working the ball up onto the green with a lower trajectory. Mainly it's just pacing the ball in the right spots.
"Being from Florida I'm used to just getting the yardage, pulling the right club and landing the ball right on that yardage, you're never playing a shot and anticipating bounce and roll out."
Do you have a tip for the GolfPunk readers on how to play links?
"I would say you have to play much lower shots on the links, especially when the wind coming straight at you. I would say grip down half an inch to an inch, narrow your stance a bit, play the ball more middle to back in your stance and just keep a little more controlled swing so you can control that ball flight.
"Mainly you just want to focus on a yardage where you want the ball to land, rather than aiming straight for the green or flag because all the undulations and everything will make the ball behave differently."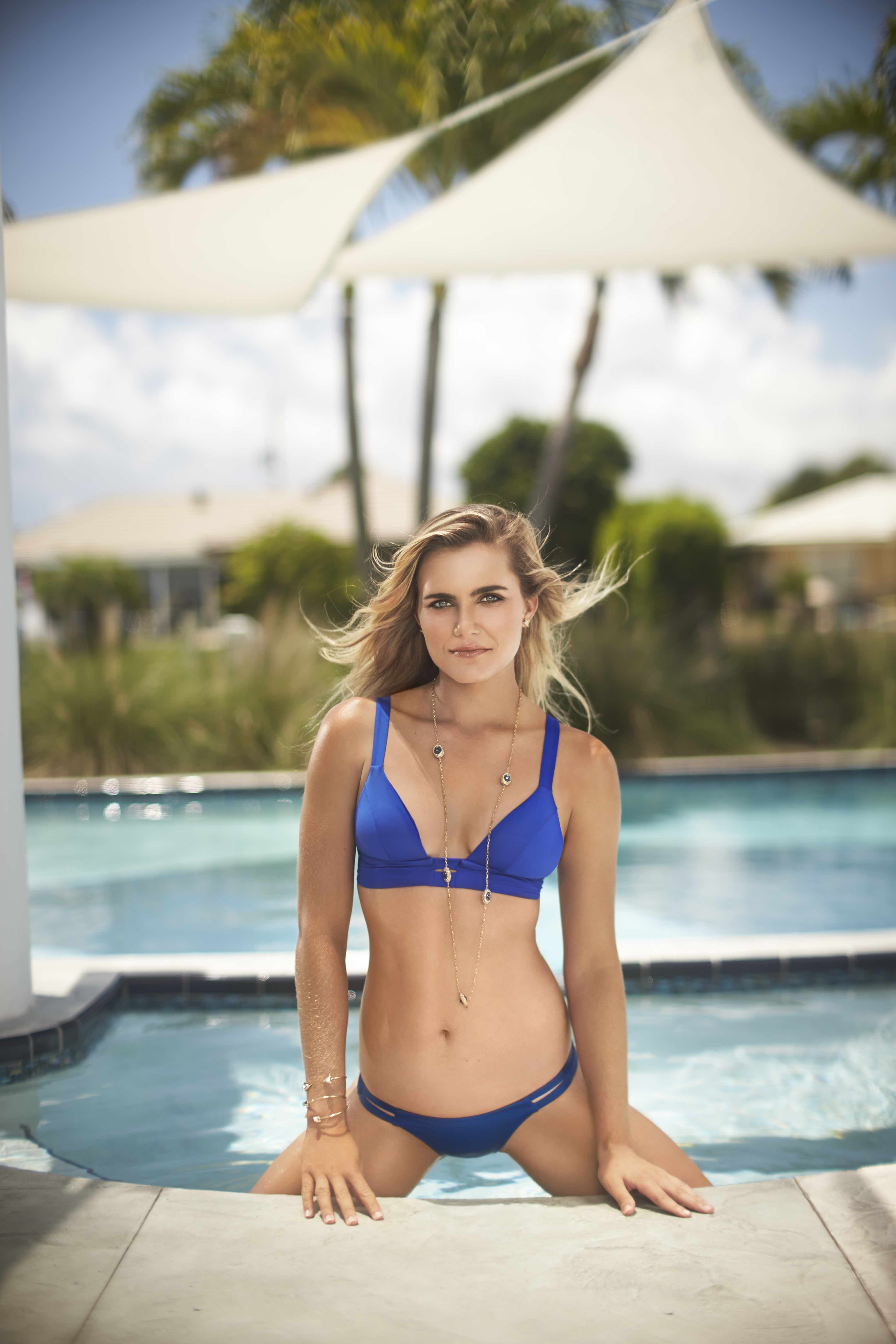 You're about to jump in the hot tub for the next picture, have you done anything like this before?
"Yeah, (laughs) this is going to be a bit of a different shot for me but all the others have come out great so I'm looking forward to this one. The photographer seems to know what he's doing!
Looks can be deceiving Lexi, only joking. Now you've been through a lot of the shoot do you feel better about it? This is new ground for you…
"Yeah, well I got to see the different shots straight after we've done them with every outfit I had so it's been great. The pics look great, it's actually quite inspiring."
Talking of inspiration, who has been your main inspiration so far?
"Growing up, both my brothers have been a big inspiration for me. My oldest brother Nick (Just so you know, Nick is a PGA Tour player, finished 77th in the Fed Ex last year - Ed), I've always tried to follow in his footsteps and he's always there for me.
"Other than that I'd have to say Nancy Lopez and Tiger Woods. What those two have done for the game is incredible and Nancy, how she always is with her fans, she's been such a huge role model for women's golf."
What is it specifically you like about them?
"With Nancy it's the way she carries herself, she was my captain in the Junior Solheim Cup and she was like a mom for me that week. I've always been impressed by how she spends so much time with her fans signing autographs, having pictures taken.
"Watching her made me realise it's not only how we perform on the golf course, it's how we get back to our fans and the people who look up to us."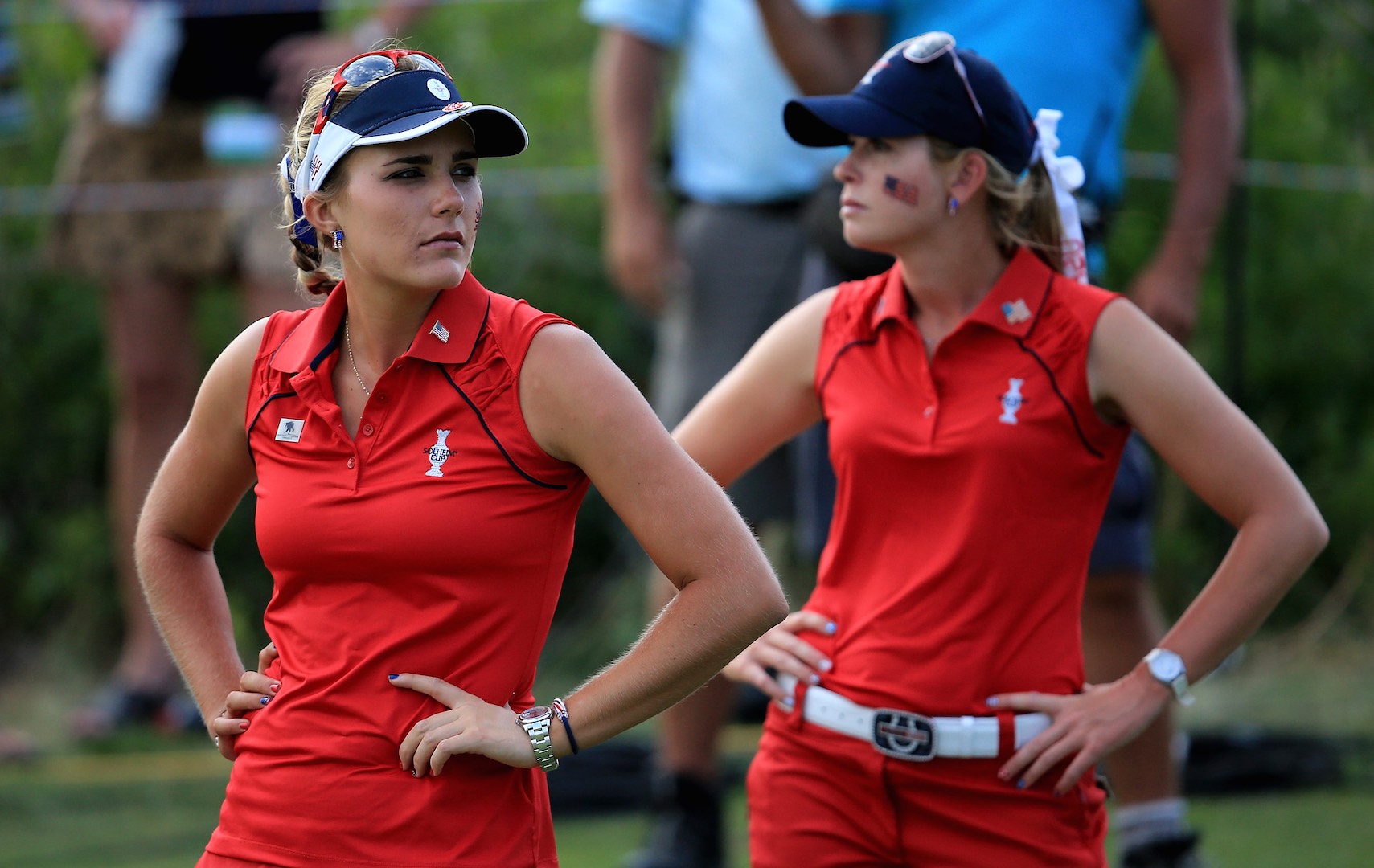 Lexi made her Solheim Cup debut (above) at the age of 18 in the controversial 2013 matches at which Europe famously won 18-10 to retain the trophy. Thankfully she didn't have to answer any questions about being the 'youngest blah-blah-blah', as Charley Hull was also debuting aged 17.
After two defeats in the Fourballs (partnering Stacey Lewis Friday then Paula Creamer on Saturday), Lexi's singles performance was won of the few USA high points on Sunday, beating Caroline Masson 4&3 to break her Solheim Cup duck.
How big a deal was the Solheim Cup for you?
"It was very big. In the few years running up to 2013's Solheim Cup that was my number one goal. Any time you can represent your country, I mean there's nothing like it, it's truly the highest honour you can have. I loved every minute of it; there was so much adrenalin.
"I was more pumped up than any other time on that first tee shot. Every time the crowd went quiet I got so nervous and it seemed like I was standing over that first shot forever, so I kept trying to get them going and they responded brilliantly. To have those people cheering for you is the best feeling."
What's the main difference in the level of pressure in a Solheim Cup compared to a major?
"There's a lot of pressure in a Solheim Cup, I mean you're not just dealing with yourself but you're representing your country as part of a team that's either been selected or qualified as the best players out there to represent your country, so it's a very rarefied pressure.
"Majors are extremely pressurized also and super intense but the Solheim Cup actually helped me out a lot because every you have to make every putt and every tee shot you have to hit the fairway. The next few tournaments after the Solheim I was so relaxed, I felt like I could pull off any shot because I'd done it at the Solheim.
Do you have to personally like someone to be inspired by them?
"Laughs. I guess you kind of have to like them, I don't think you have to meet them or anything but you probably have to like how they are personally not just their sport."
What are the two best tips you have been given?
"Number one is definitely to have fun on the golf course no matter how you play, there is always something worse you could be doing! I was always told that you should keep your head up no matter what, don't get too hard on yourself and always remember that golf is fun. If I had a bad tournament it was just onto the next one, no dwelling on the bad stuff. Positive attitude.
"Number two is making your practice productive. There's no point just going to the range pounding balls without a structure to what you're doing. All that will happen is, sure you will loosen up a bit, but you're probably just reinforcing the mistakes you already have in your game. You have to practice in a productive way, get something specific out of it so you walk away from the practice area thinking 'I got something out of that'."
Is there someone you don't like right now?
"Yeah (laughs), pretty much everyone I'm playing against! No just kidding, of course you want to beat all your foes on the golf course but it's not like I don't like them… it's funny because, no matter how friendly you are with some of the girls - and I've got lots of good friends on tour and have grown up playing against them – it's really easy to switch that off when you're competing against them. As soon as I'm on that first tee I'm in the zone."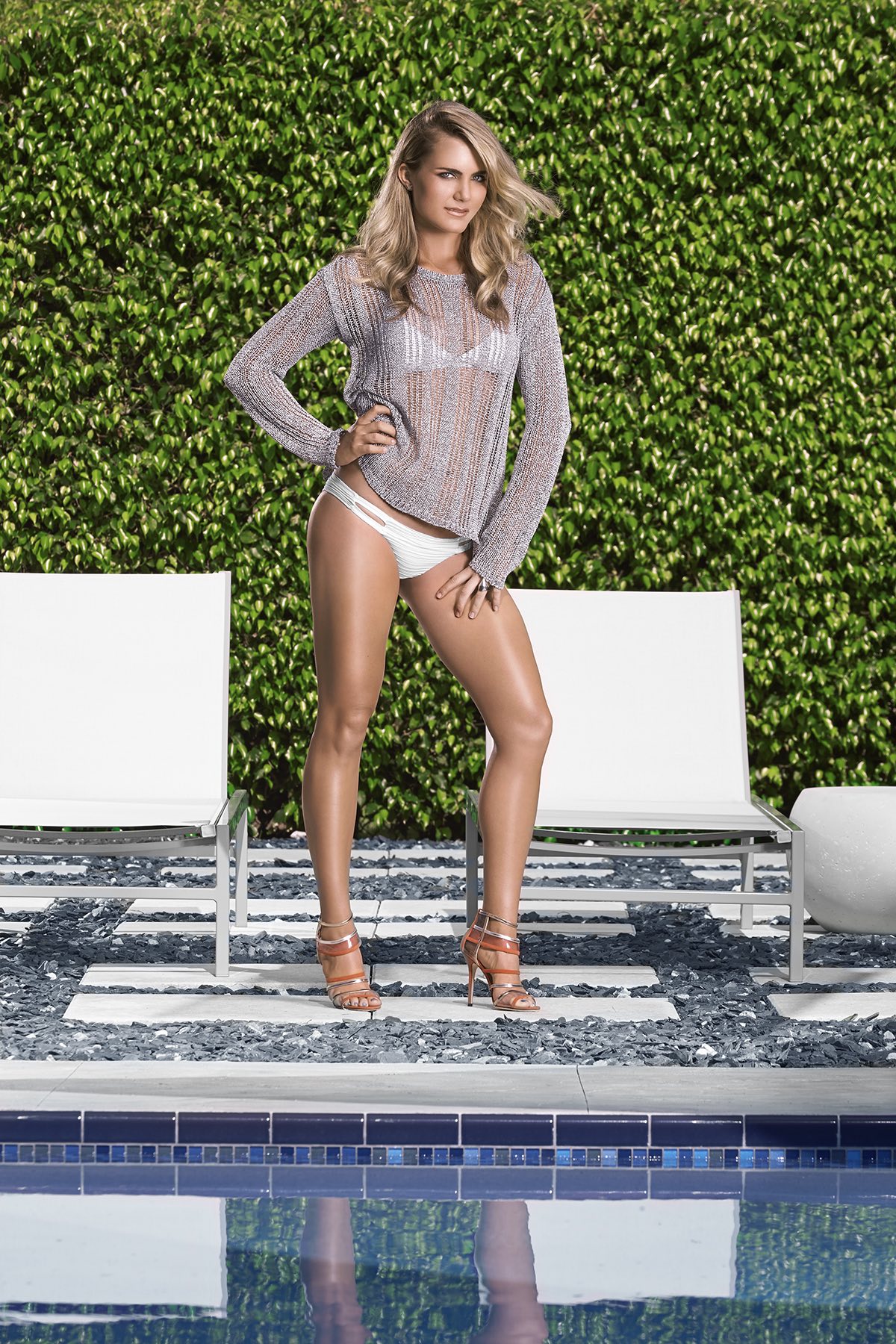 What's been your biggest mistake?
"Wow, there are plenty of mistake you make through your life that you wish you could go back and do over but whenever it's happened, whether in life generally or golf I've learned from it and that's helped get me to where I am today, I don't like to dwell on past mistakes."
Well, looking through Lexi's brief but stellar career, it looks like mistakes are pretty hard to come by. She may want to reconsider how she took on the first at Birkdale in the second round this year but, hey, that only makes Lexi more like us, prone to the occasional moment of fallibility. We've all shot plenty of 10s in our time but the crucial difference is that 65s and 67s have been harder to come by for us mere mortals.
It's helpful that Lexi doesn't mind talking about the odd dodgy moment and her humility is quite frankly touching. When I ask her who would play her in a movie, she answers 'Cameron Diaz or Katherine Heigl', but not because they are good looking (which of course they and Lexi are), but because they 'have a good sense of humour' and seem 'pretty laid back'.
When I ask her what's the best chat up line she's ever had she laughs like a maniac and gives me a classic (see box out below). You can pretty much talk to Lexi about anything and she'll give it her best shot. She's grown up now and is comfortable talking about just about anything. She's no longer the cute golf prodigy we all 'Cooed' and 'Aaah'd' about back in 2007. Lexi Thompson is a woman on a mission, driven by an innate desire to be the best she can be as a golfer and a person. Her checklist may look something like this…
Be youngest to qualify for US Open – CHECK
Win Curtis Cup - CHECK
Turn pro - CHECK.
Win a major - CHECK.
Be nice to fans - CHECK
Do GolfPunk cover - CHECK.
Win the 2015 Solheim Cup for USA – CHECK.
And another thing!
Blair O'Neal Swingin' Siren Shoot & Video Interview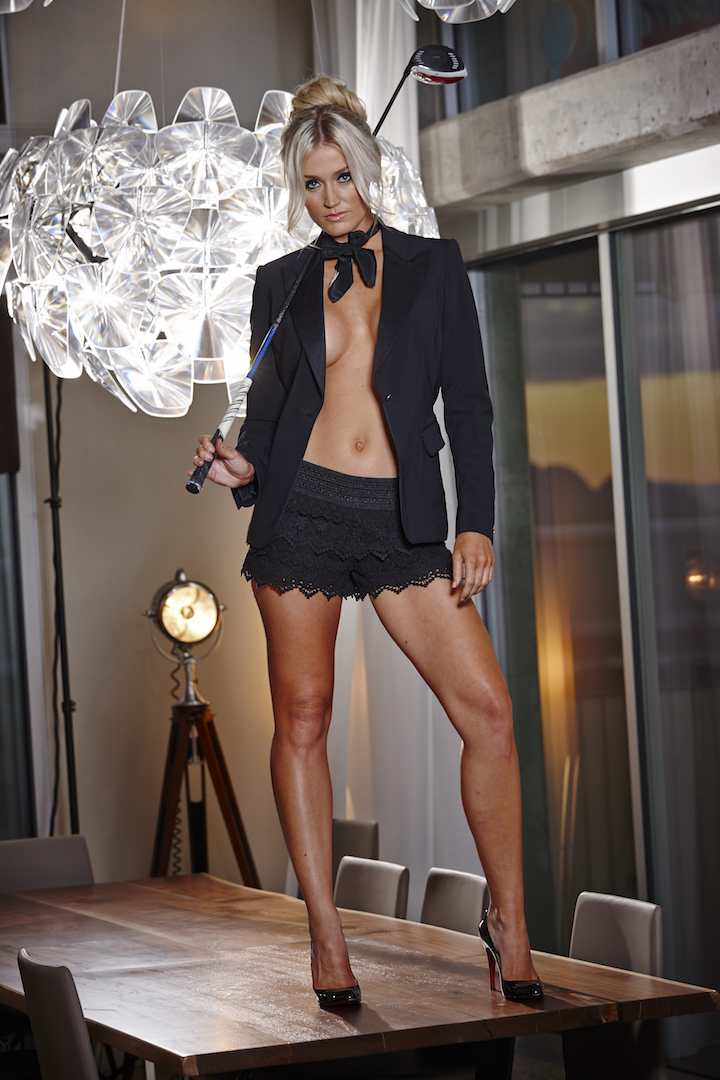 Quick questions from GP readers
Tim, Birmingham
What is the best pick up line you ever heard?
Laughs … "Hah, I'll have to think about it… I know it but I can't remember the line…. Oh, yeah, I remember 'Girl, are you tired because you've been running through my mind all day!'.
Alex, Facebook
What is the largest animal you could throw over a soccer crossbar?
"Ha ha haah! I saw this question earlier. I've been thinking about this and, if I felt really strong, maybe a baby deer. If I get a running start and whoosh! Ha ha haaah, what are we throwing animals for?!"
Angela, Staines
Did they really land on the moon?
"I think so, we're going to believe that they did."
Merv, Bristol.
Did you get into trouble at school?
"I was home schooled, but yes I did get in trouble with my tutors online. I'm not gonna say why though! Well, it was mostly just being late with assignments and stuff but I had a good excuse, I was golfing! Either that or I just didn't feel like doing it!"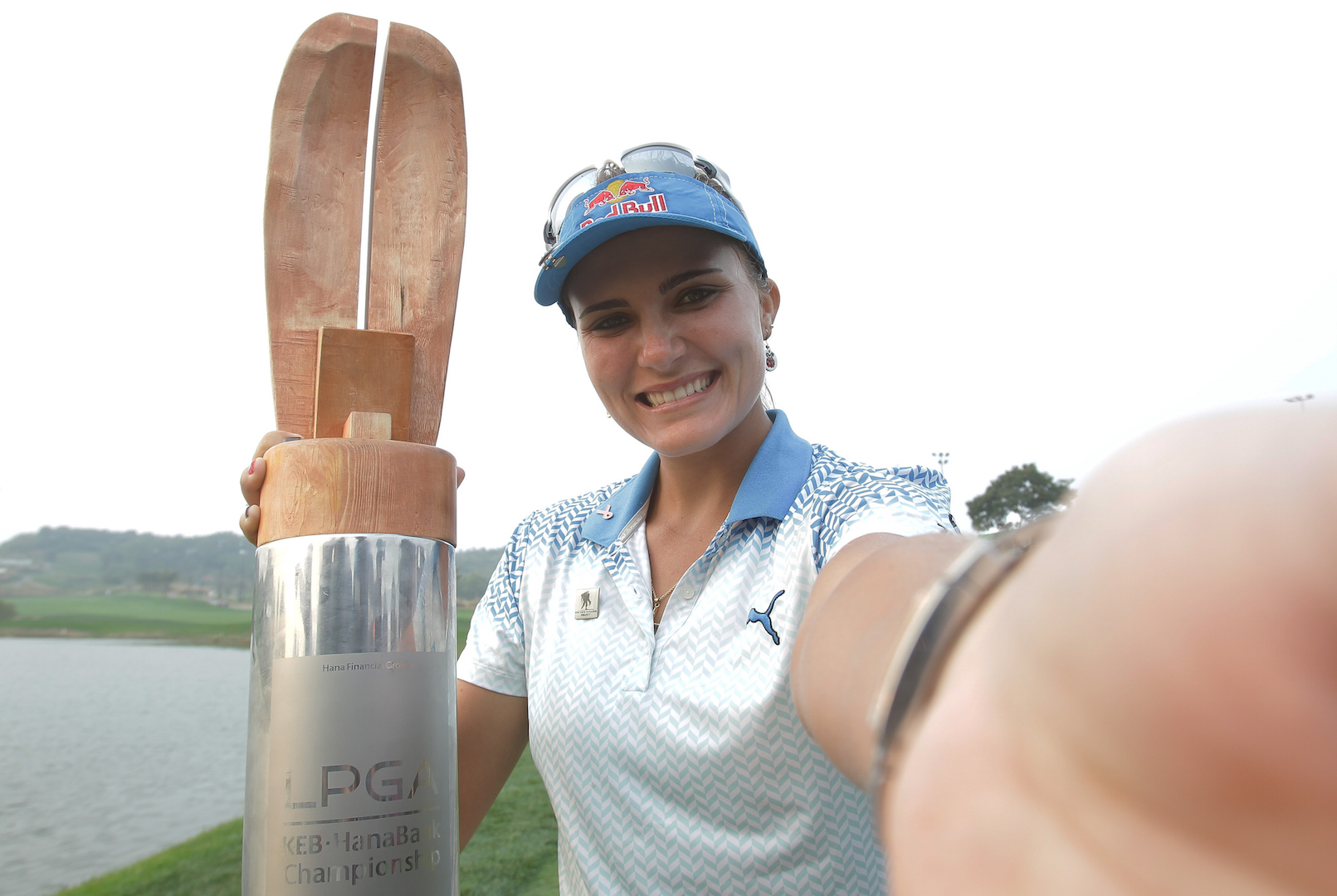 Sam, Virginia Water
If you had a time machine would you go back or forwards?
"I wouldn't go back because I like what has happened to get me here. Maybe forward to see what life would be like in the future but I kind of like the mystery of not knowing what's going to happen."
Jessie, Illinois
What song would you choose for American Idol?
"If I had a really good voice? I'd sing Since You've Been Gone by Kelly Clarkson. That's if I had a really good voice. Which I don't!"
Steve, Ipswich
You are on a desert island and can take three things…
"Do I have service??? I guess not… food and water, maybe a friend, and if I have service maybe a phone so I can call someone to come visit me… can I have my time machine there?
Ross McCormack, Leeds
What was the last gift you bought someone?
"I bought my mom a Mother's Day gift of pedicures and pampering to make her feel special."
Rory McCall Facebook
Who was the last male pro you beat?
"I can't really say because I don't play against men in competition. I get to play with Rickie a bit through Cobra Puma but haven't for a while… if I could pay against anyone? I've always wanted to play Tiger… not really against him but to learn from him, I don't think I'd have much chance head to head! I'd love to learn all his different shots and how he does that… and the mental side of it."
The Brigadier, Haywards Heath
Who would play you in a movie?
"These names are awesome, The Brigadier? Is that for real?? I would say Cameron Diaz or Katherine Heigl, I like them, they both have great senses of humour and they seem pretty laid back."
Philip Aidee, Facebook
What clubs do you use, and congratulations on winning the Nabisco.
"Well thanks Philip, I use cobra clubs and the AMP CELL driver and the Cobra S2 forged irons, the BIO CELL 3 wood and hybrid and the Trusty Rusty wedges."
Andy, Poole
Could you kill your own dinner?
"I've never really been hunting before, I have been to a gun range a few times but I probably could… I don't know if I could look at it or cook it after but I could probably shoot it maybe. Also if I was fishing I could probably do that."
Tommy, Liverpool
If a child refuses to go to sleep during naptime, is he guilty of resisting a rest?
"What?! (Laughing) Well, yeah,… isn't he?.. He's definitely guilty… is that a trick question? That's the weirdest question I ever heard…"
Missy, Holt
What's your favourite cartoon character?
"SongeBob Squarepants is my favourite. I haven't seen him in a while but definitely SpongeBob. I mean why not? Gotta go with SpongeBob. He's the Sponge!"
Billy Bart, Tenby
What was your first car?
"A Camaro SS. I got it after winning the Navistar LPGA Classic in 2011. That was my gift to myself for winning."
Are you more a hunter or a gatherer?
"I'm probably more of a gatherer.."
Cats or dogs?
"Well I have four cats, don't call me Crazy Cat Lady! I do love dogs but I'm travelling so much I can't really have a dog at home.
Who is the biggest gossiper on tour?
"Hah, I can't answer that!! It's definitely not me though. I suppose if I answered that question it would actually make me the biggest gossiper on tour!!"
Who is the funniest person you've ever met?
"Well, I met Jonah Hill and he was quite a character. I didn't get to spend too much time with him but the few sentences we had were very funny."
What makes you cry?
"Sad movies, hospitals and sometimes being lonely. The same as everyone else!"
TAGS: Lexi Thompson, Swingin Sirens, 2019, Sexy, Bikini, Major, Winner, Champion