Swingin Sirens
Jun 9th, 2018
Hailey Ostrom: Swingin' Siren
Watch out LPGA tour, she's a comin!
Words: Daniel Owen Photography: @haileyostrom
Hailey Ostrom has just completed her senior year at George Fox University in Oregon, and is just about to embark on her journey to the LPGA Tour. Prior to this season Ostrom had never won an NCAA event, this year she won four events.
https://www.instagram.com/p/BjlIzfvACvx/?taken-by=haileyostrom
https://www.instagram.com/p/BZJmsxOldNA/?hl=en&taken-by=haileyostrom
When she's not playing fantastic golf, shes busy topping up the tan and making sure her fancy dress game is on point...
https://www.instagram.com/p/BY3-7LPFN7O/?hl=en&taken-by=haileyostrom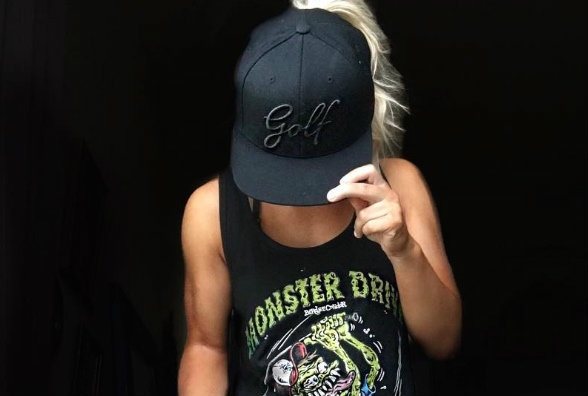 https://www.instagram.com/p/BaFf7gvFGL0/?hl=en&taken-by=haileyostrom
https://www.instagram.com/p/BZwwdySl8IY/?hl=en&taken-by=haileyostrom
https://www.instagram.com/p/BPvvUdLFaUH/?taken-by=haileyostrom&hl=en
https://www.instagram.com/p/BaILktlFvQv/?hl=en&taken-by=haileyostrom
https://www.instagram.com/p/BaMn1Shlv2a/?hl=en&taken-by=haileyostrom
https://www.instagram.com/p/BSe5YixBXOK/?taken-by=haileyostrom&hl=en
https://www.instagram.com/p/BK4RAAzj6qK/?taken-by=haileyostrom
https://www.instagram.com/p/BKjdrnvhYTy/?taken-by=haileyostrom
https://www.instagram.com/p/BKduMo1h0ab/?taken-by=haileyostrom
https://www.instagram.com/p/BK9Q6HND56u/?taken-by=haileyostrom
https://www.instagram.com/p/BLev9XShe5v/?taken-by=haileyostrom
https://www.instagram.com/p/BLZkZpcjagP/?taken-by=haileyostrom
https://www.instagram.com/p/BDRknmHsFpE/?taken-by=haileyostrom
https://www.instagram.com/p/BDcUdersFrW/?taken-by=haileyostrom
https://www.instagram.com/p/9jPJ0-MFmP/?taken-by=haileyostrom
https://www.instagram.com/p/40rtOBMFol/?taken-by=haileyostrom
https://www.instagram.com/p/2e_30nsFq6/?taken-by=haileyostrom
https://www.instagram.com/p/0wSgw2MFqa/?taken-by=haileyostrom
https://www.instagram.com/p/0ZGGqcsFtq/?taken-by=haileyostrom
https://www.instagram.com/p/u4QDzpMFp7/?taken-by=haileyostrom
https://www.instagram.com/p/uwpubgMFv7/?taken-by=haileyostrom
https://www.instagram.com/p/t3MRHtMFuS/?taken-by=haileyostrom
https://www.instagram.com/p/sgxPCcMFjo/?taken-by=haileyostrom
https://www.instagram.com/p/qGSKPosFkt/?taken-by=haileyostrom
https://twitter.com/GFUAthletics/status/713908468806103040
https://www.instagram.com/p/lmDEkkMFoM/?taken-by=haileyostrom
https://www.instagram.com/p/BST1fgxF71s/?taken-by=haileyostrom&hl=en
https://www.instagram.com/p/BQ_miN4hv0D/?taken-by=haileyostrom&hl=en
https://www.instagram.com/p/BP5bnj4FGi2/?taken-by=haileyostrom&hl=en