Swingin Sirens
Mar 26th, 2018
From Russia With Glove – Maria Verchenova
GolfPunk instructor exclusive shoot
Words: Tim Southwell & Daniel Owen Photography: Sylvia Hardt Watson Styling: Jennifer O'Bannon Hair and Makeup: Lillian Fogel
Maria Verchenova. She's funny. She swings the club like an angel and she looks great in amongst cactus. Ladies & gentlemen, give it up for Russia's Swingin' Siren, olympian, golf sensation!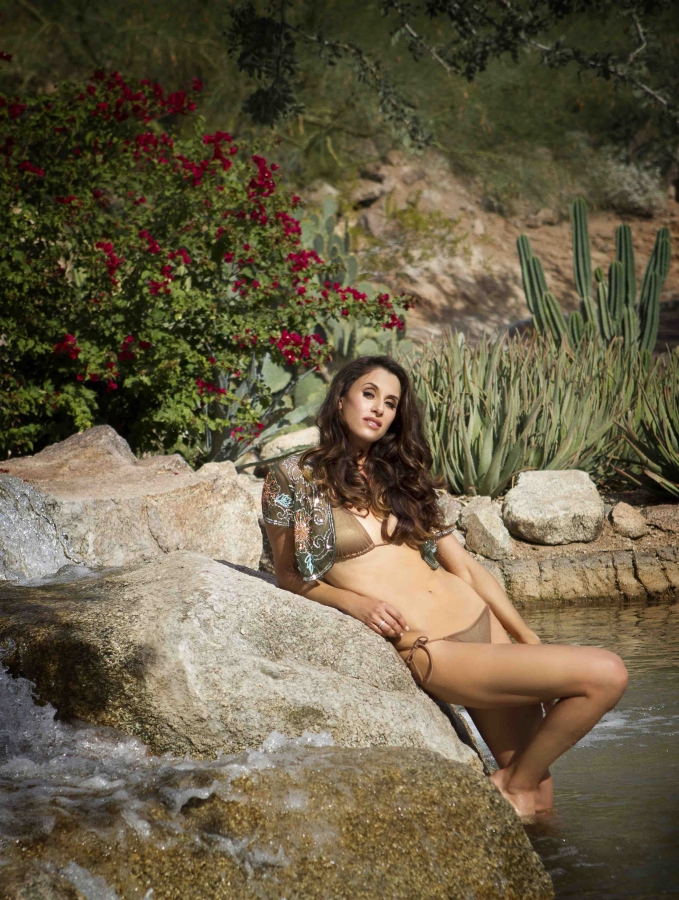 It's been a tricky time for our favourite Russian golfer as Maria has been unsure if she would play in the Olympics. According to Ty Votow, Vice President of the International Golf Federation, "the IOC has notified the IGF and Russian Olympic Committee that Ms. Maria Verchenova's entry to the women's individual golf event at the Rio 2016 Olympic Games has been confirmed." With the bans on Russian athletes due to doping, the golf squad, well Maria, is bigger than the weight lifting team, with every single Russian weightlifter banned from the event! To celebrate her entry, we thought we'd share these awesome pictures of Russia's best golfer looking mighty fine in Phoenix.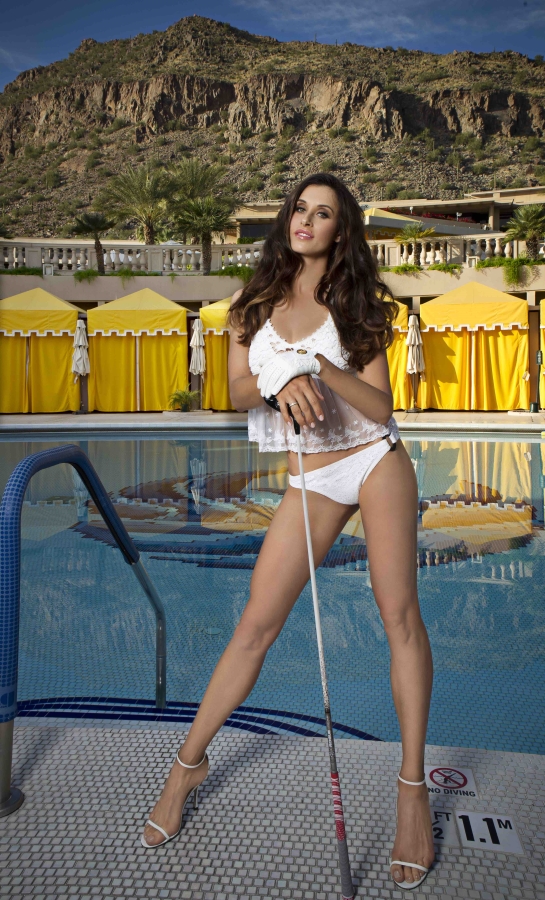 Too Lazy To Read A Whole Article? Why We Oughta! Here's the interview video
And here's the sensational trailer video... 
Full interview video to come tomorrow!!
The Interview In Words
How did you get started playing golf, Maria?
It was ages ago, about 12 years. It's actually quite late to start playing golf but a friend of mine played through the summertime, I wanted to play, my dad took me on the golf course. It just happened all together and I started playing.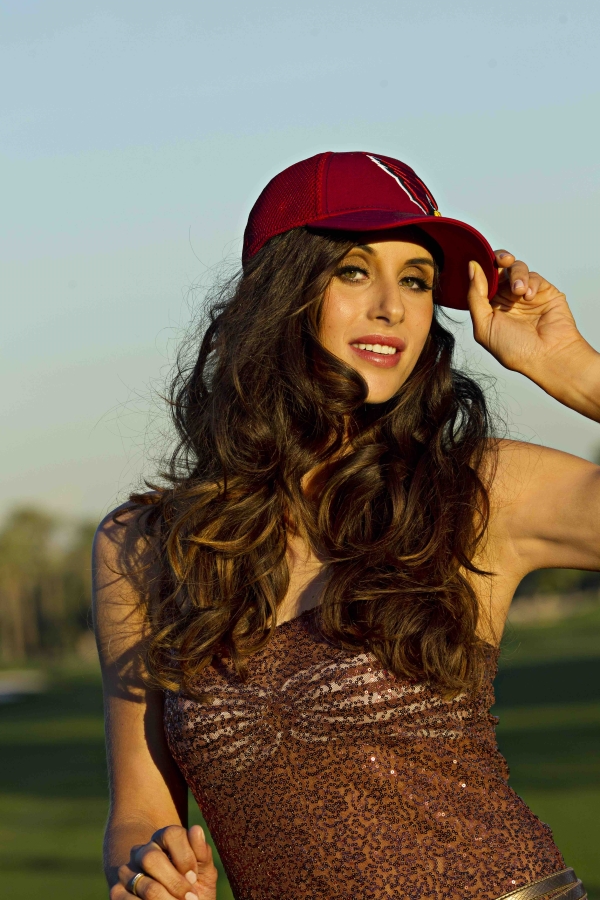 You started playing with a friend of yours, you told me you beat them quite quickly, how long did it take you?
Oh yeah, like a couple of months and he was pretty good, so he was so upset with me! He didn't talk to me for two weeks or so!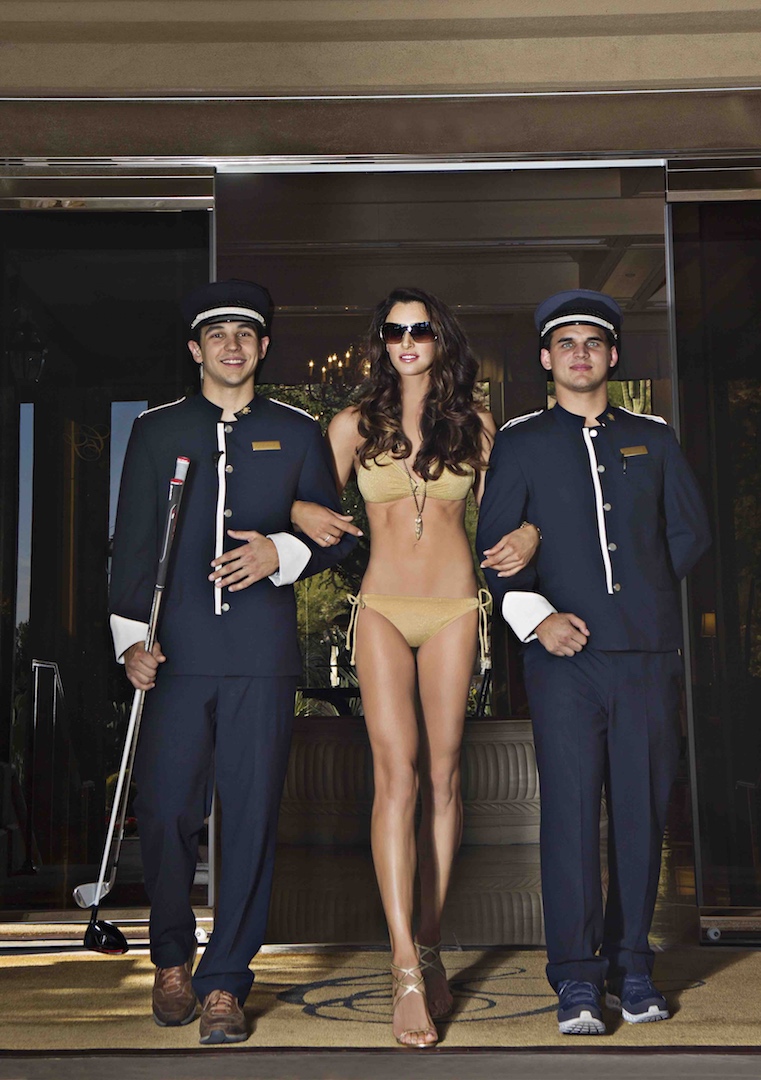 What about your amateur career, how did that start? Obviously golf in Russia wasn't doing much at the time, how did you get going?
Well, my dad was taking me away a lot to experience golf in other parts of the world. We were travelling a lot and when I came back to Russia I was number one. I was just playing better than any other girl in the country. It was shocking really, because we'd seen the other standard in America and Europe and, most of the time, we don't see that standard in Russia.
What can they do in Russia to make that change then going forward?
It is difficult in Russia, as our seasons are relatively short due our long winter. Russia lacks golf schools/academies at grass roots level so it's hard getting golf to the younger generation through the school system. The Olympics can have a very strong influence in bringing golf to a wider audience. I hope that my success in golf and my participation in the upcoming Olympics can help the development of golf.
How many courses are there in Russia?
I don't know about Russia, but Moscow has about six or seven golf courses and they are amazing, really good golf courses. But our season is so short, it's like up to six months so you can't really go and perfect your swing all year.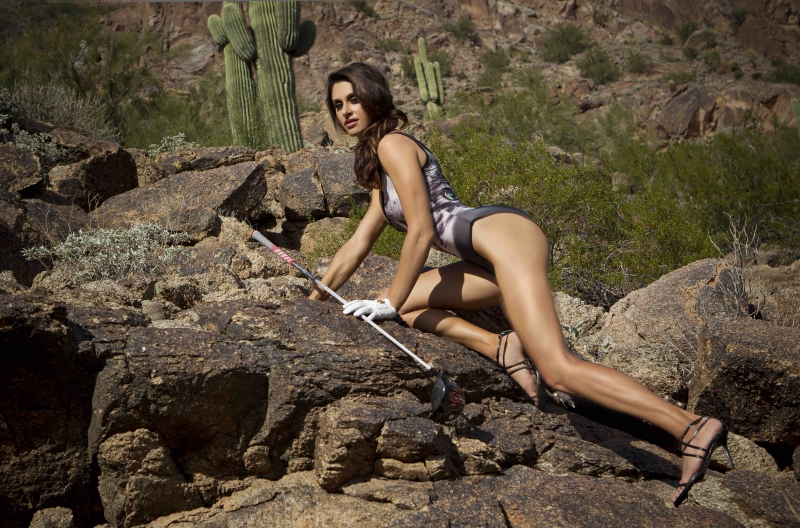 Maria, who would your fantasy four ball be?
Gary Player (because he is a legend and I love his attitude and life goals); Tiger (what he has achieve in the sport is massive); Justin Timberlake (he is cool – I  love his music and he is a passionate golfer) and me of course.
What's the best golf course you've ever played, what's your favourite golf course?
Fancourt in South Africa, it was amazing. I think designed by Gary Player. First of all it was beautiful and the design was like, every time you hit a shot you've just got to think about it, you hit a bad shot it will punish you. I love courses like that, it's got to be a bit challenge.
What was it like meeting Gary Player, because you said you met him a few times right?
Yes, a great man and can you believe he is turning 80 this year?! But it's as if he's 30 or 35! He talks, he laughs, he goes out and works out. I went out to play a practice round and came back after a whole day of golfing, and I know he was golfing a lot as well that day, and he was still running on the running machine. It was crazy! He is so much fun and a real gentleman!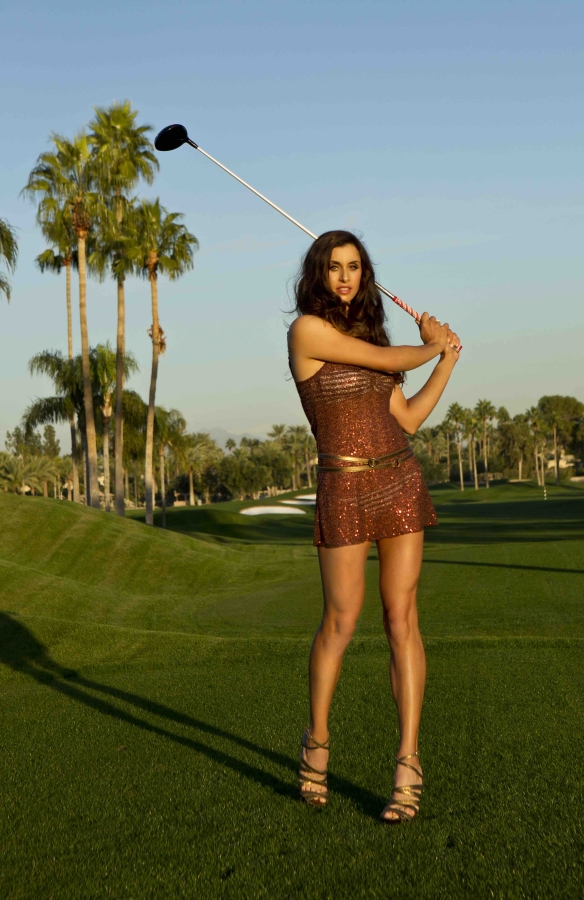 Obviously you had lessons when you were younger, do you still have the same coach?
My dad was coaching me a lot when I was younger, and then I worked a long time with Mark Walters (who I still have a good relationship with) and recently I have changed and have been working the past 12 months with Kevin Kirk who is at the Woodlands GC in Houston, Texas.
And what have you been working on?
Currently we're working on my ball flight to shape my shots better and achieve a lower ball flight trajectory.
Are you working on your driving particularly?
Well, this year we are trying to change a lot off things. I was sliding into the ball a lot, hitting it left to right. I always wanted to have that little draw. First of all you hit it longer and you hit it more accurate and now we have finally achieved it!!
And are you hitting it further now?
Yeah, I hit it a lot better and naturally further ;)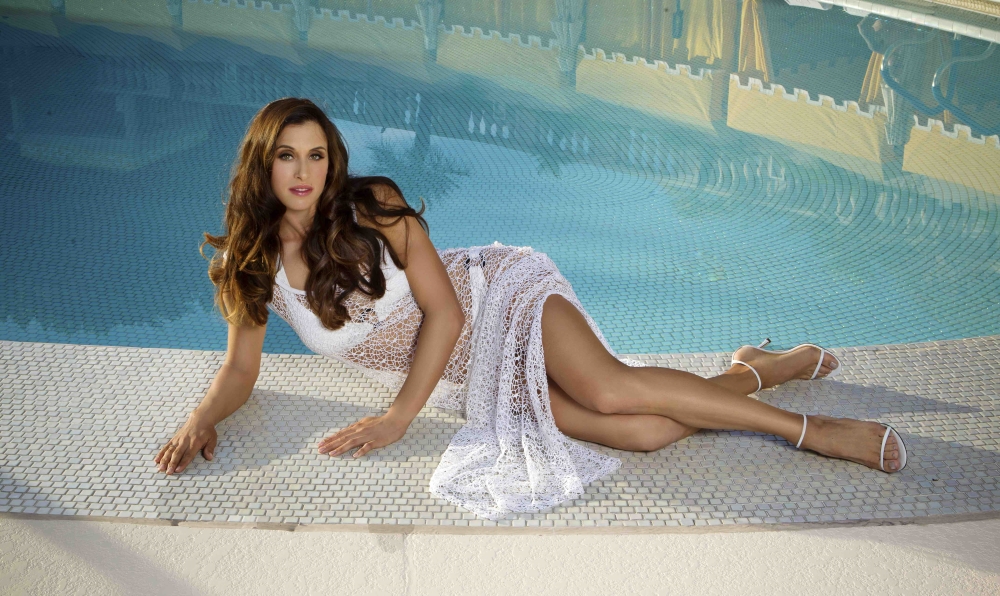 How far do you hit it on average?
Well, I use metres, so I'll tell you around 240 meters.
That's around 270 yards. It's better than us – it's much better than us! We proved that this week. You had a lot of upheaval this year, you've moved out of Dubai and you've moved to Houston. How has that been?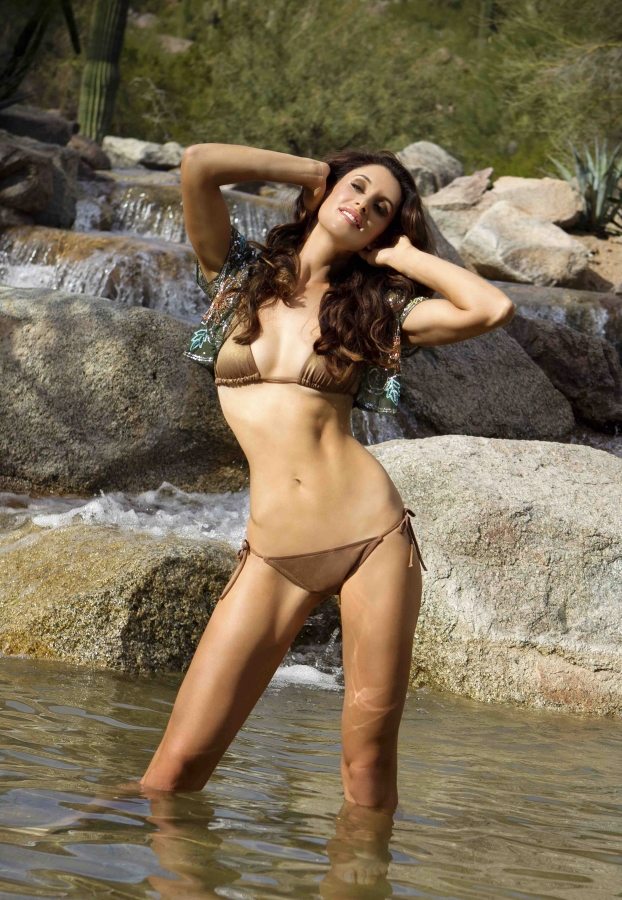 This year has been absolutely crazy. The first half of the year I was in Dubai, then I went to London for the summer, and then after London I went back to Dubai and then finally moved to Houston. I love Houston. I have a busy life as a professional sports person.
What's so great about Houston?
Houston is golf heaven. It doesn't have snow so I can still play golf – and it's so pretty.
And where do you play in Houston?
The Gary Player course at Woodlands Country Golf Club – great facilities and a superb golf course.
What would you consider to be a successful season for you this year?
Definitely a win. I've been dreaming of a win. I've been getting closer. I want to get it, you know, under my belt.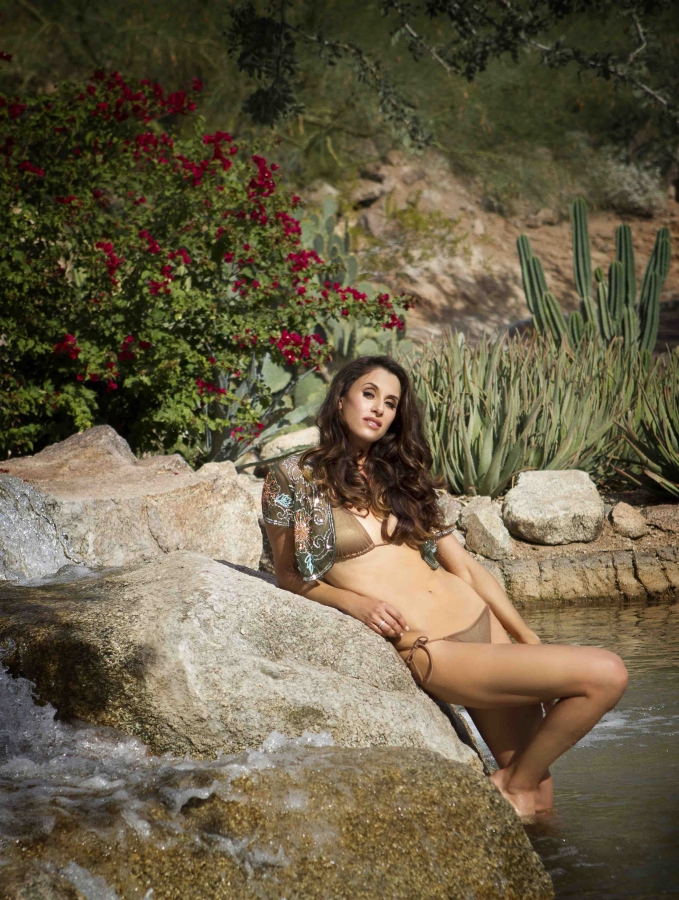 Are there some courses you think you can win on, that you prefer?
I prefer tight courses, so that would be tree lined. Tight courses suit me really well, because I am really straight off the tee.
Yes, we saw that when you were swinging earlier. Tell us what you told your agent Richard Rayment when you first met him.
Oh yes, we went for dinner together with Richard and his wife Gabi in one of my favourite restaurants in Dubai. We were talked about my career goals, plans and strategies moving forward. I mentioned I was interested in doing a photoshoot with GolfPunk, because I did something for them a long, long time ago, and I saw Lexi on the cover and she looked stunning. Shortly thereafter Richard came back telling me GolfPunk wants a photoshoot with you, so it was like completely out of the blue. I was excited about the opportunity to work with such a different golf magazine.
You flew in from Florida for this. You've gone through no sleep like the rest of us, have you had a good day?
Oh it was great fun, it was different and I really enjoyed everyone`s company.
It looked a little bit dangerous up on the rocks when we first got here!
Oh yeah, you know, it's like my friend Tom always wanted to take me climbing so I think I did it today!
Who is your caddie and how does that relationship work?
I have just started earlier this year to work with Andy Dearden as my caddy – he has been fantastic.
What's your favourite shot to hit then, Maria?
As I said, I'm pretty straight off the tee so I love to hit driver. Every time we need to hit a three-wood I'm like 'let's hit a driver!'
Is there something you would like to do off the golf course that you have not done as yet?
I would really like to go to one of the Victoria Secret Fashion Shows – that would be really cool!
What would you think if you met yourself at a party?
I would think: "A Russian girl playing golf? That's crazy, that can't be right!"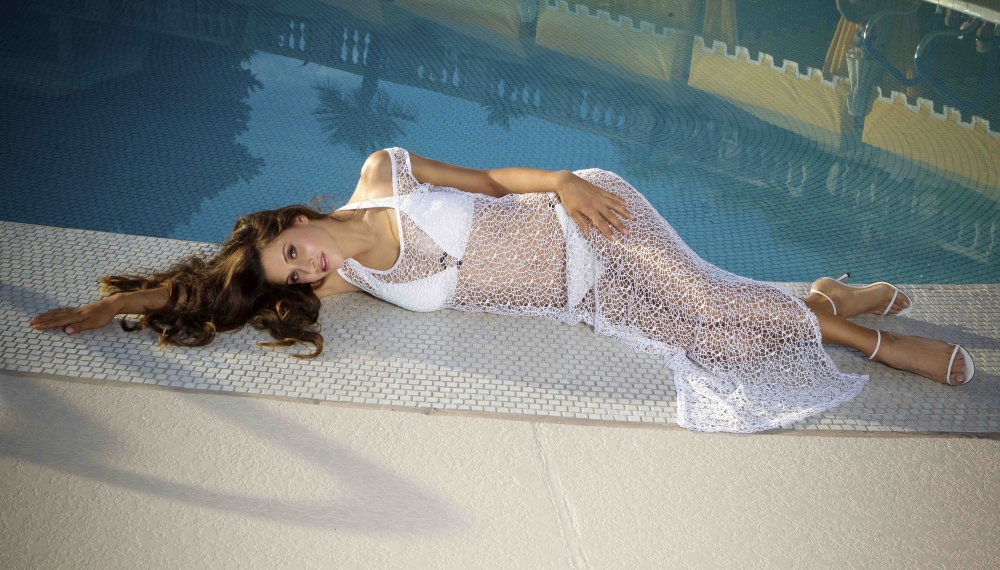 Who would play you in a movie, if you were going to be the star of the movie?
I would love to be in an action movie – maybe the next James Bond! They should think about making the next one a women ;) I can then be in the movie.
Have you had a hole in one Maria?
Twice, but unfortunately only in my practice rounds!
Did you see the ball go in the hole, though?
Yes, both times!
Nothing worse than hitting a hole in one if it's blind!
I know but I saw it twice believe me.
How far were the holes?
Well, the first one was in Moscow and it was like 120 metres and it was downhill, but the second one was 165 yards, and I saw it as well!
GP: Maria we've had a great day shooting with you today, you looked absolutely amazing, I hope you had fun.
Maria: "Thank you, oh yeah big time. Great working with the team at Golf Punk"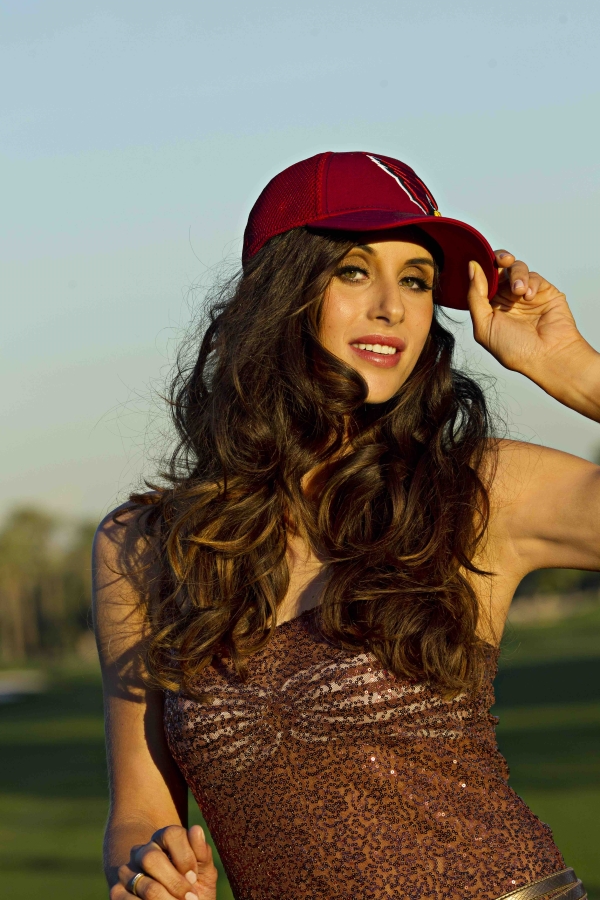 Click Here For More Swingin' Sirens Inc' Lexi Thompson, Blair O'Neal
 & Anna Rawson
TAGS: Maria Balikoeva, Maria Verchenova, Swingin' Sirens, Carly Booth, Amy Boulden, Lexi Thompson, Swingin Sirens, 2018, Golf Swing