Swingin Sirens
Jun 19th, 2017
Brooks Koepka's new squeeze
Swingin' Siren: Jena Sims
Words: GolfPunk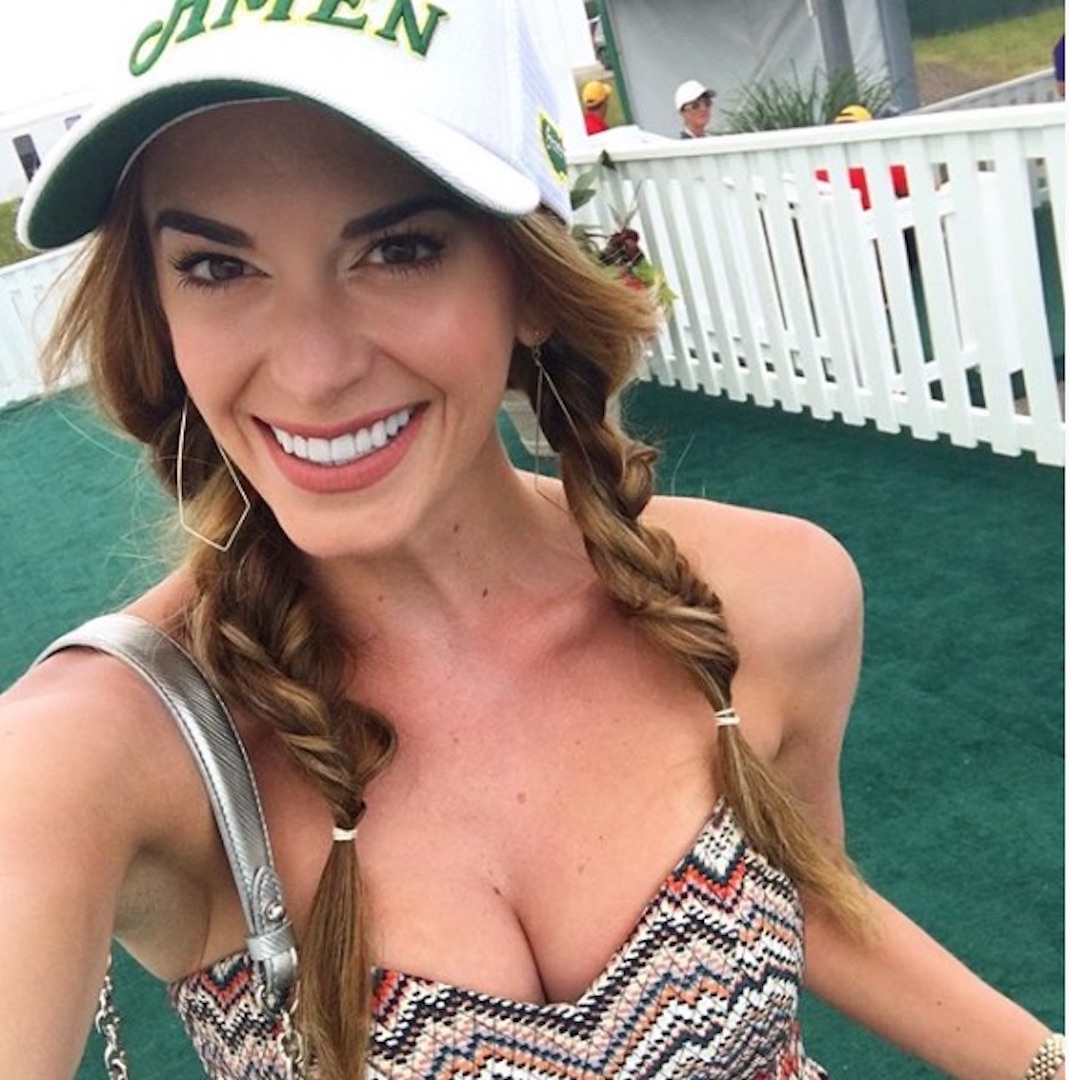 Jena Sims is Brooks Koepka's new squeeze, but Fox Sport's Joe Buck is not yet up with the programme.
Instead of calling out Jena Sims, he referenced Becky Edwards, a professional soccer player whom Koepka used to date.
But Brooks has moved on, and is now dating Jena Sims, an actress and former beauty pageant winner.
Sims was Miss Georgia Teen USA in 2007, and she currently runs a non–profit organization, Pageant of Hope, which hosts beauty pageants for children with cancer and disadvantages.
"Joe, that's actually his new girlfriend, that's Jena Sims," Fox's Brad Faxon corrected a few minutes later. "Brooks told me secretively that they were together this week."
"Oh, really, look at you up on all the PGA Tour gossip!" Buck responded.
"Hey, I live right near these guys," said Faxon.
Now, we're not sure if Jena likes to get out the wrenches, and is therefore fully qualified to be a Swingin' Siren: but we'll let you decide.
Here's more of the gorgeous Jena.
https://www.instagram.com/p/BTB-Iw1gRhJ/?taken-by=jenamsims&hl=en
https://www.instagram.com/p/BSOkm9lgnR1/?taken-by=jenamsims&hl=en
https://www.instagram.com/p/BRoKB_DgMlf/?taken-by=jenamsims&hl=en
https://www.instagram.com/p/BRFAruegsP8/?taken-by=jenamsims&hl=en
https://www.instagram.com/p/BQI2n4HD2RV/?taken-by=jenamsims&hl=en
Related:
A day in the hectic life of Blair O'Neal