Swingin Sirens
Nov 17th, 2018
Blair O'Neal exclusive photo shoot
Say hello to the Scottsdale Scorcher!!!
Words: Gavin Newsham Photography: Steve Read Styling: Jennifer O'Bannon Hair and Makeup: Jessica Fierro
Woooaaaahhhhhhh, Nelly!! Blair O'Neal the movie trailer. Enjoy...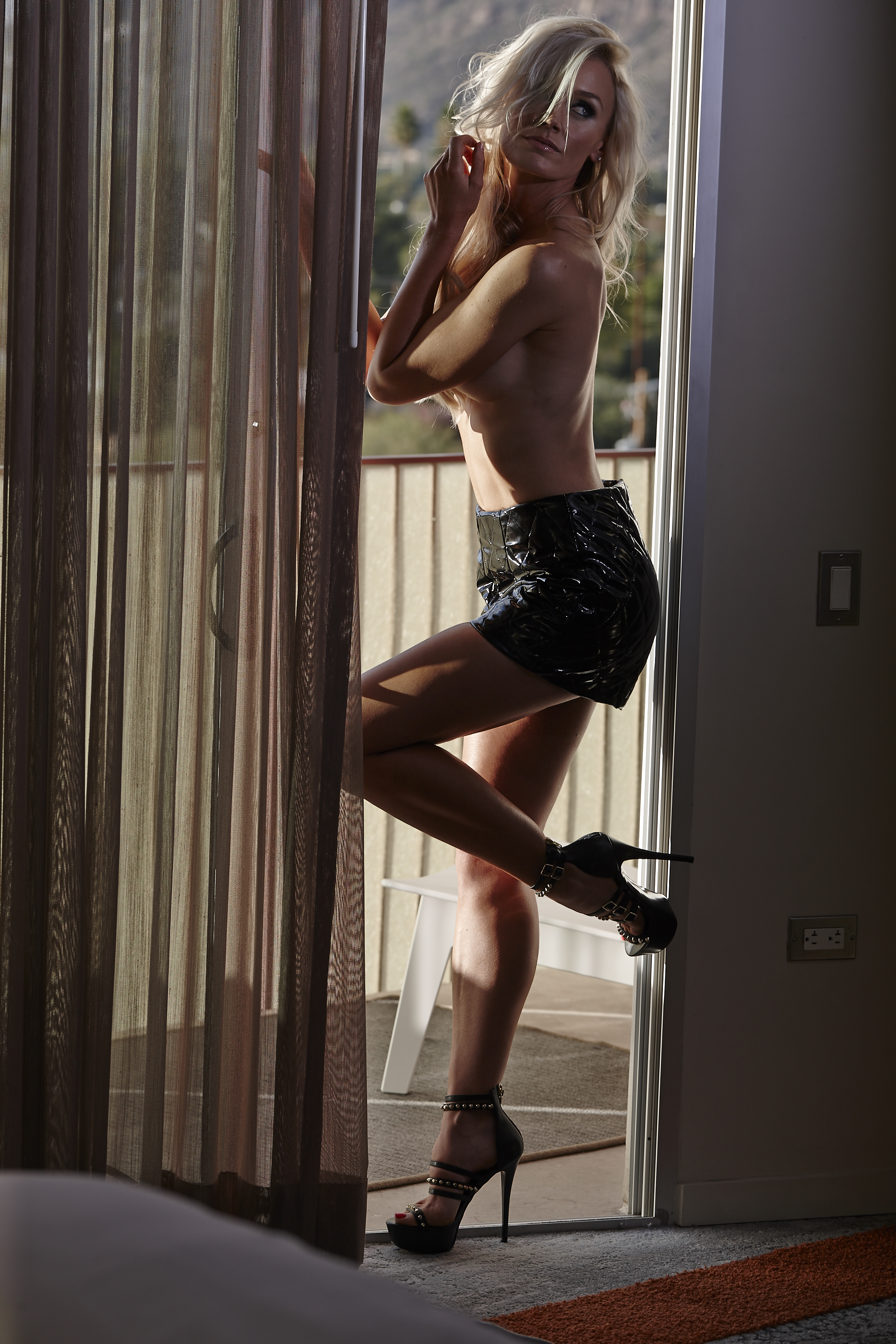 Models, eh? What are they like? A shoot here and a magazine cover there and suddenly they're trying their hand at everybody else's jobs; model-turned-actress-turned-author-turned-DJ-turned welder. Never content, are they? Thankfully, Blair O'Neal is different. Yes, she's a model that's trying her hand at golf, but she was a golfer long before she was a model and that's an important distinction. But is she a golfer that models or a model that golfs? Frankly, who cares? After all, she doesn't. "I've taken a really different route which has been really exciting, and really very different to anyone else," she shrugs. "I've managed to experience two different types of job, and now I've managed to combine the two. It's been fun."
Fun. It's only people that are really, really good at golf that ever use that word. Tiger does it all the time, so does Phil. And Blair O'Neal's the same. You can tell that by the way she's rolling in putt after putt as we shoot her on the greens at Troon North Golf Club, set in the spectacular Sonoran desert outside Scottsdale, Arizona. Now, maybe we've brought the weather with us but there's rain on the first day we shoot. In the desert. In fact, it's so cold and verging on the miserable that we're wearing mittens while we wait for the conditions to change. Mercifully, though, we have our own little Miss Sunshine with us for a couple of days.
Interview with Blair!!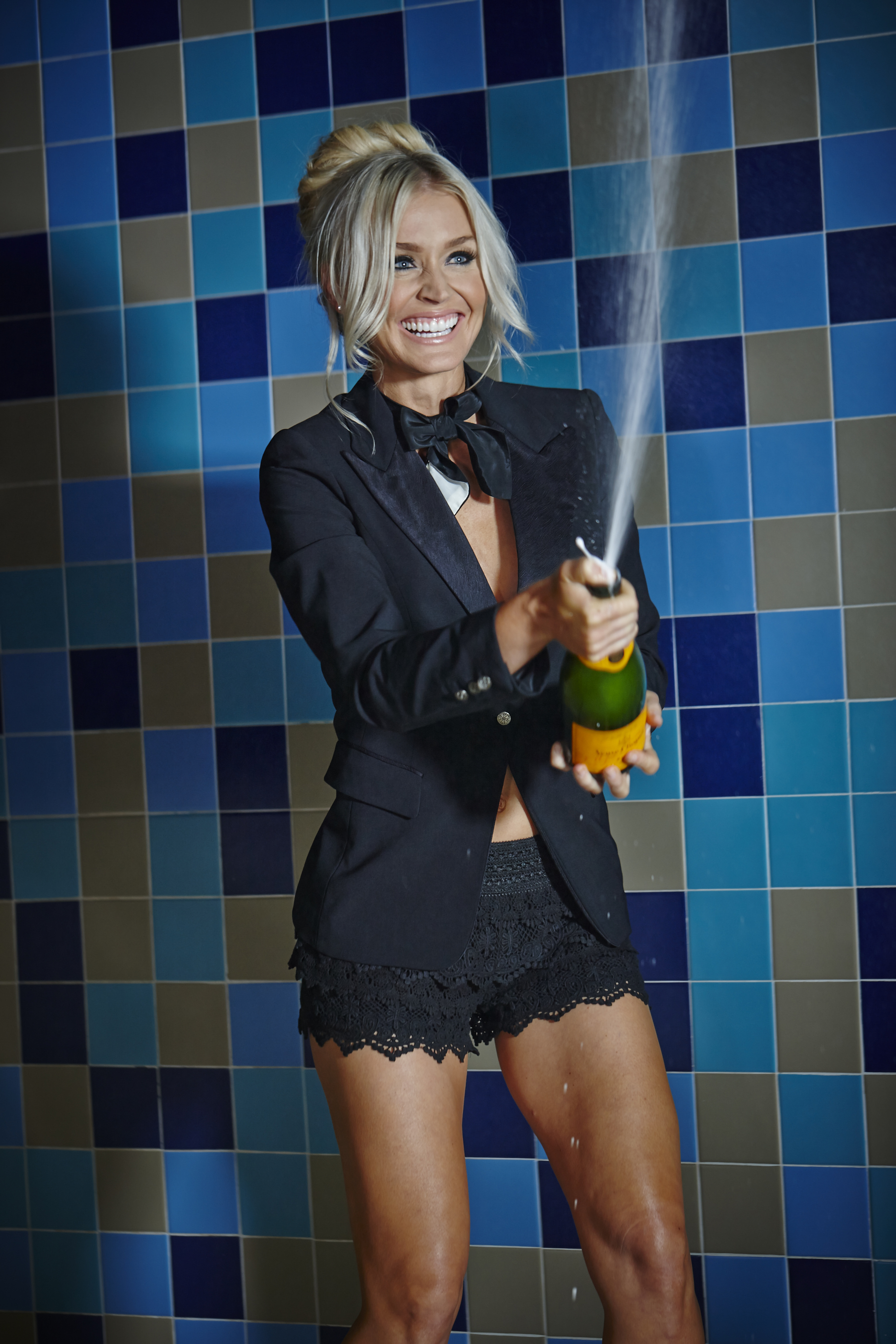 The shoot continues and it transpires that Blair's got more tips and tricks for us hapless hackers that you can swing a sand wedge at. "I think amateurs can learn more from watching the women swing," she suggests. "But where amateurs can really learn is watching the professionals' attitude. They don't get too high, or too low, it's about staying even. The mental side of the game is so important. Professionals who are playing well are on such an even keel. And that's huge. It's something that can only help the amateur."
Yep, the old golf's a game played on the five-inch course between your ears line. Mind you, it's sound advice, as is pretty much everything else Blair tells us that day. From driving to putting, short irons to sand saves, she's got it all covered and it's clear that a) she knows what she's doing when it comes to playing and talking about golf, and b) we don't, well, not really.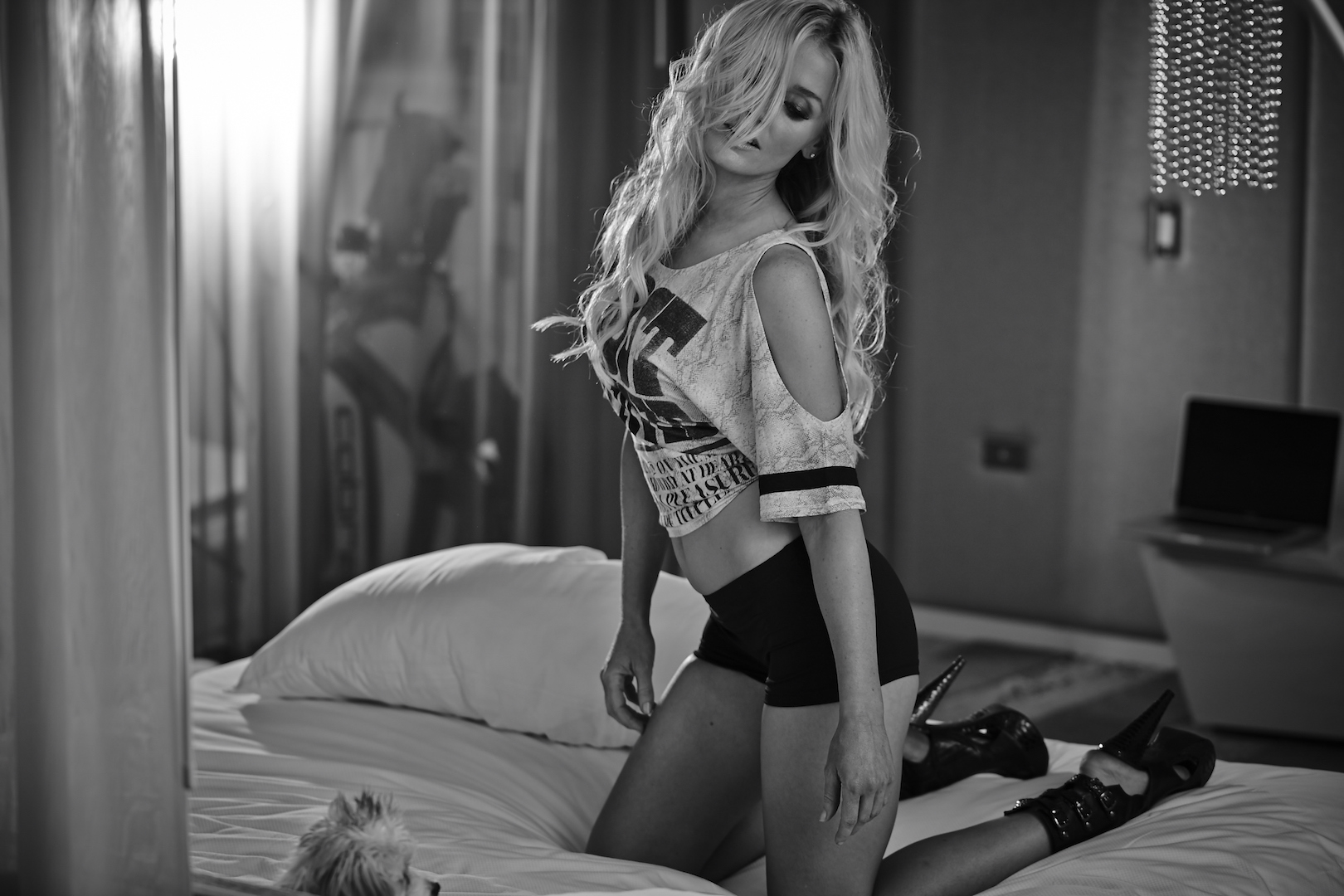 So how did this statuesque 33-year-old acquire such a deep well of golf knowledge? And how did she get the golf bug in the first place? Well, you can blame her dad. Having lured her away from the evils of ballet, jazz and cheerleading, aged 11, he enrolled her and her brother in a junior golf clinic at San Marcos Golf Resort near their home in Chandler, Arizona. From that day on, one of the siblings was hooked – and it wasn't her brother.
And she was a natural. Within two years, she was playing American Junior Golf Association (AJGA) golf and by 1997, she had bagged herself places on the United States Junior Ryder Cup team and the AJGA Cannon Cup side. Later, when she went to Corona Del Sol High School in Chandler, Arizona, she proved just how good she was again, becoming a three-time medalist at the 5A Regional Golf Championship, a four-time Golf MVP and, eventually, the 5A Arizona State Girls Golf Champion.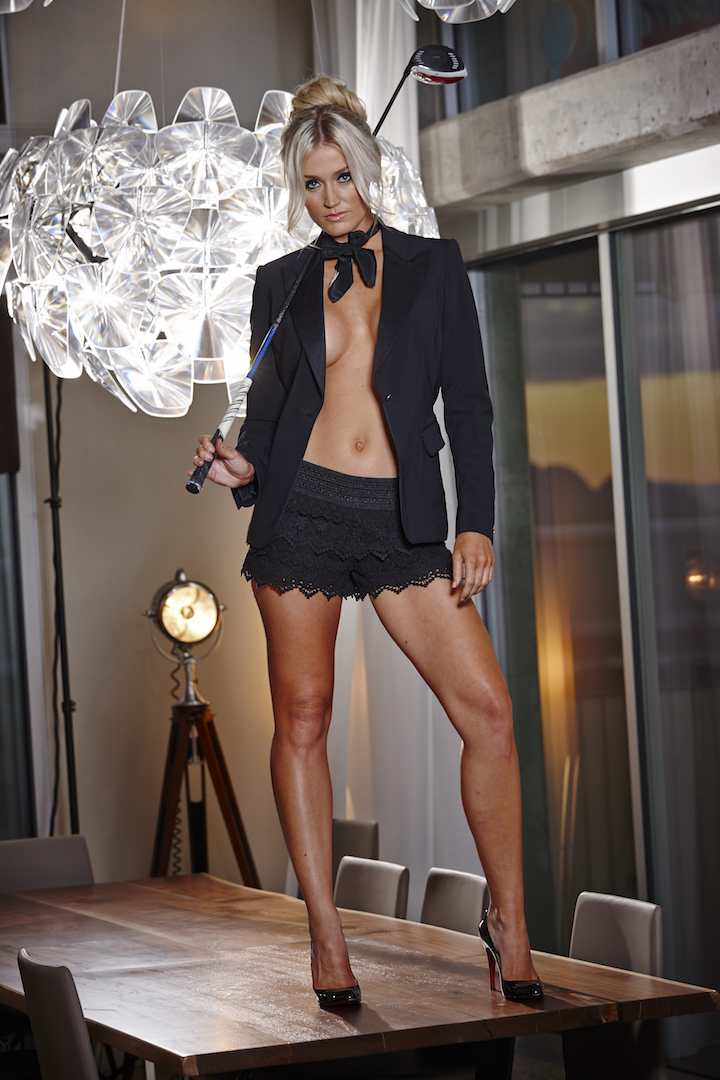 Golf would occupy every waking hour. If she wasn't playing the game, her dad would take her to tournaments all over Arizona where she'd badger the pros for an autograph or a souvenir; she's still got the golf balls and hats that Paul Azinger and Michelle McGann signed for her at one of the events too. "I've got a photo album where I clipped everything together which is kinda funny looking at now, but you remember those things when you're little," she says. "You know, people that took the time out to say hello to you or sign something for you."
Behind The Scenes On The Shoot
Honestly, a lot of hard work and effort goes into these shoots. It's not all models and champagne y'know...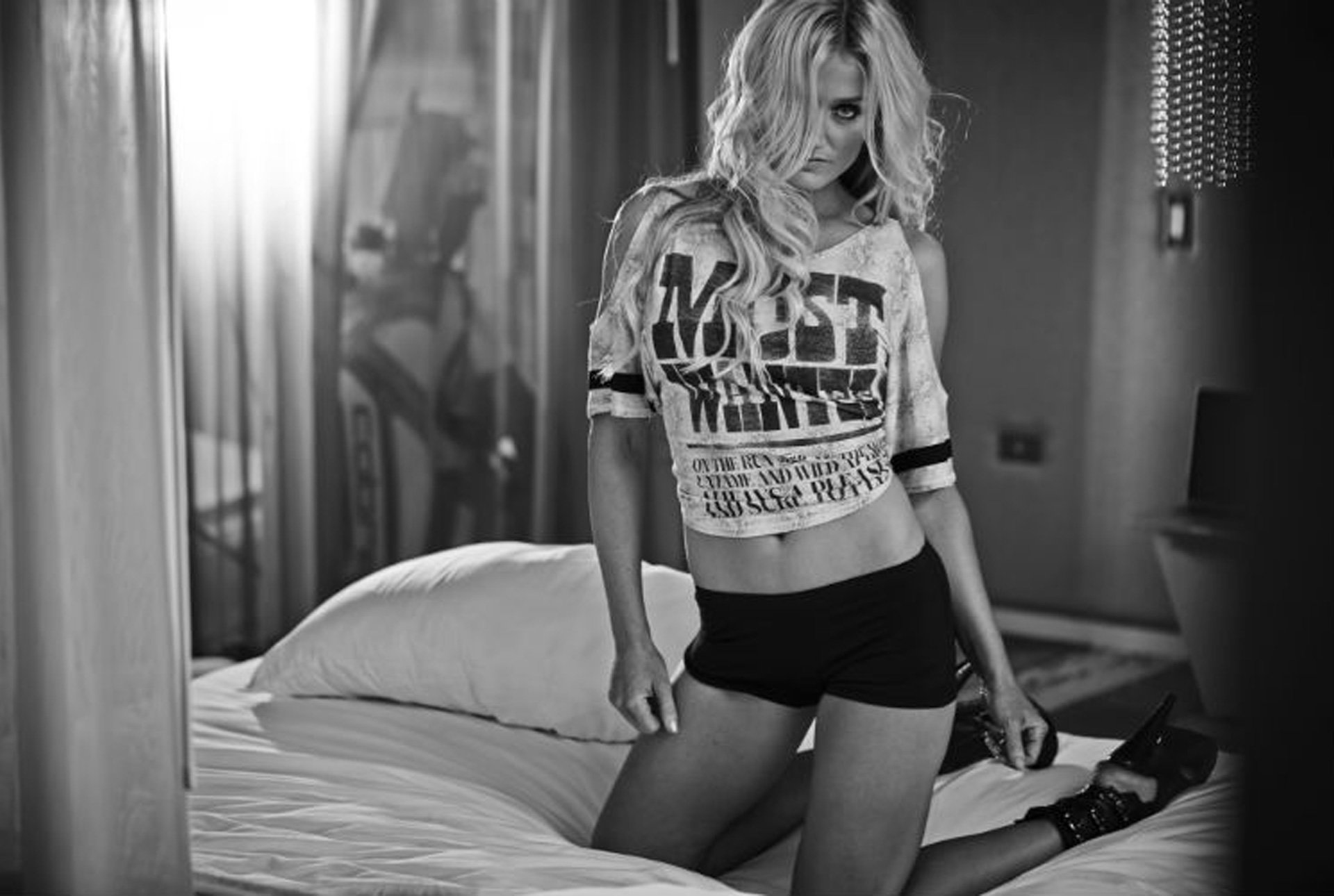 As the titles and medals piled up, so too did the offers from colleges desperate to secure her services but there was never any debate as to which one Blair would go to and she duly took up a full scholarship at Arizona State University, a college whose golf alumni included Billy Mayfair, Phil Mickelson and Paul Casey.
Throughout her four years there, Blair would represent – and captain –the University's fabled 'Sun Devils'. In fact, she never missed a single event. She also picked up two National Collegiate Athletic Association (NCAA) titles for long driving too. To this day, it's still one of the strongest parts of her golf game. "I average about 270 -275 yards off the tee and I've always hit the ball really far, which is an advantage," she adds. "I always hit it long and straight, but it's the second shot - it's the wedges, I'm working on improving my wedge game which is key."
Ah, those wedges. We need to talk about them. What's the deal? "My Cobra rep sent them and said I'd love them," she explains, as a smile breaks out over her face. "One of them has a Sun Devil on it. One has a princess on it, I don't know why – maybe I come from royalty! There's a a heart design one too – it's a lot of fun."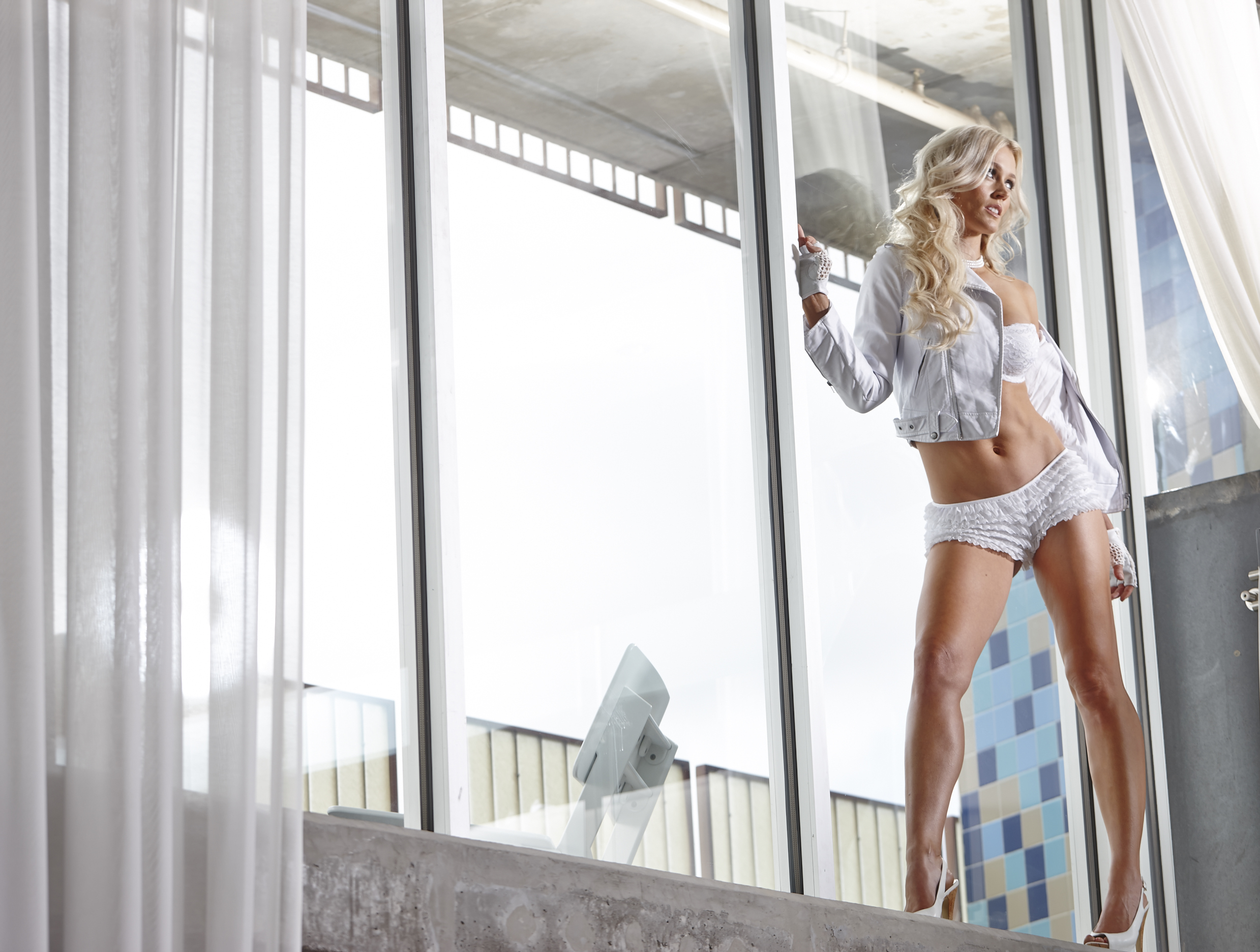 But life changed a little when her time at Arizona State came to an end in 2003. With her degree in communications behind her, Blair turned professional in 2004 and began playing her golf not just in the United States but across the world, including Japan, Thailand, Korea and China. But the struggle of trying to make it in the professional ranks with little or no backing made life extremely difficult and faced with trying to pay her way, Blair turned to modelling to help out. It was a clever move and for the next five years Blair found herself constantly in demand for everything from catwalk shows to print campaigns to television commercials. In 2008, she was also named one of 'The Hottest 50 Athletes of All-Time' by Sports Illustrated and reached the top four of the same magazine's 'World's Hottest Athlete' contest.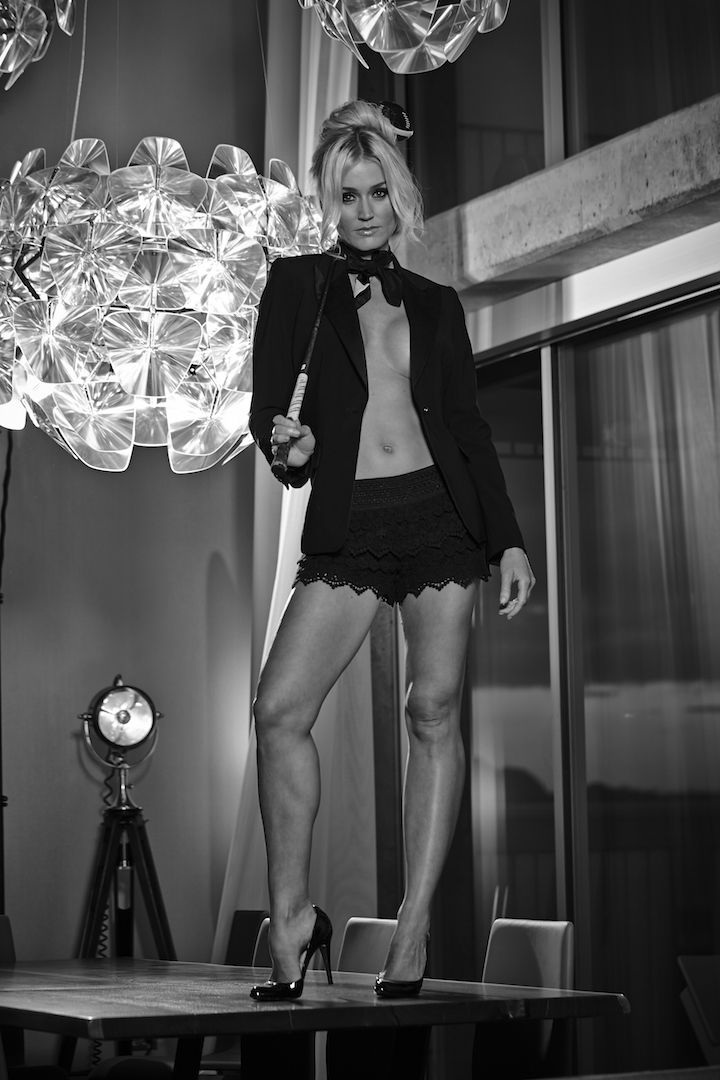 With her modeling career threatening to take over her golf, it was then that she got the call for The Big Break. No, not the old Saturday evening BBC snooker quiz show hosted by Jim Davidson and John Virgo, but the Golf Channel's hugely successful reality golf programme. "It's kind of like Survivor of golf," she explains. "It's do or die. You either hit the shot and pull it off, or you miss it and you're off the show."
First aired in 2003, the series offered aspiring professional golfers an alternative route into the elite ranks of the game by guaranteeing the winners certain exemptions for Tour events. Though she had already auditioned for the show, O'Neal's first attempt at The Big Break would come in the 11th season in the summer of 2009. Held on Canada's Prince Edward Island and featuring six men and six women, Blair progressed to the final nine hole shoot-out but lost out to Derek Gillespie, a player who has since gone on to win twice on the Web.com tour in the United States. "That's what kick started my career back into playing professional golf," she explains. "I hadn't played professional golf for just under five years. It was guys and girls playing against each other, and I was playing a guy in the final so to finish runner-up was huge."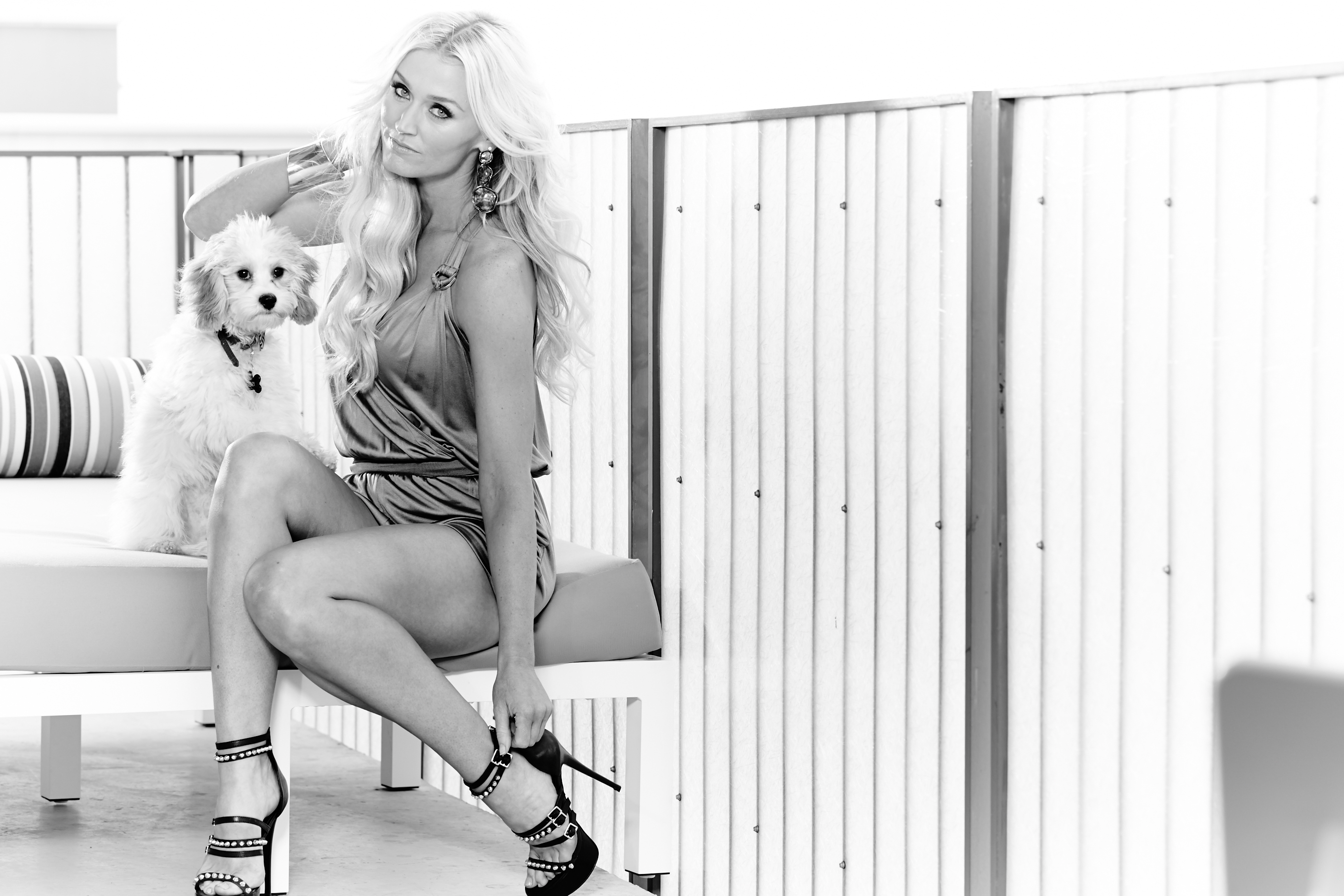 While she had fallen at the final hurdle, O'Neal had proved extremely popular among the public and the producers alike and she would be invited back for the next series, to be held on Pete Dye's Teeth of the Dog course at the Casa de Campo Resort in the Dominican Republic. A straight team event, men versus women, the show demonstrated that Blair's performance in her first showing was anything but a one-off. Facing San Antonio's Anthony Rodriguez in the final match-up, the pair reached the last hole with everything in the balance. Rodriguez, who had already taken part in Big Break Mesquite in 2007, was first to go with his approach. It was a beauty. With a wedge in his hand, the big Texan stuck it close but not quite stiff. Up stepped Blair, 9-iron in her hand and the wind in her face. "It was a pressure shot," she recalls. "He stuck it real close, but I stuck it just inside his ball and made the putt and won the show. It was such an amazing experience."
The win gave Blair not just the $50,000 MVP prize for the women's teams but it also gave her an invaluable exemption to the Kia Classic on the LPGA Tour in 2011. That, though, didn't go so well as she shot to 81-83 to miss the cut. Still, it was a taste of the big time that she had long craved and her decision to re-dedicate herself to golf has been vindicated.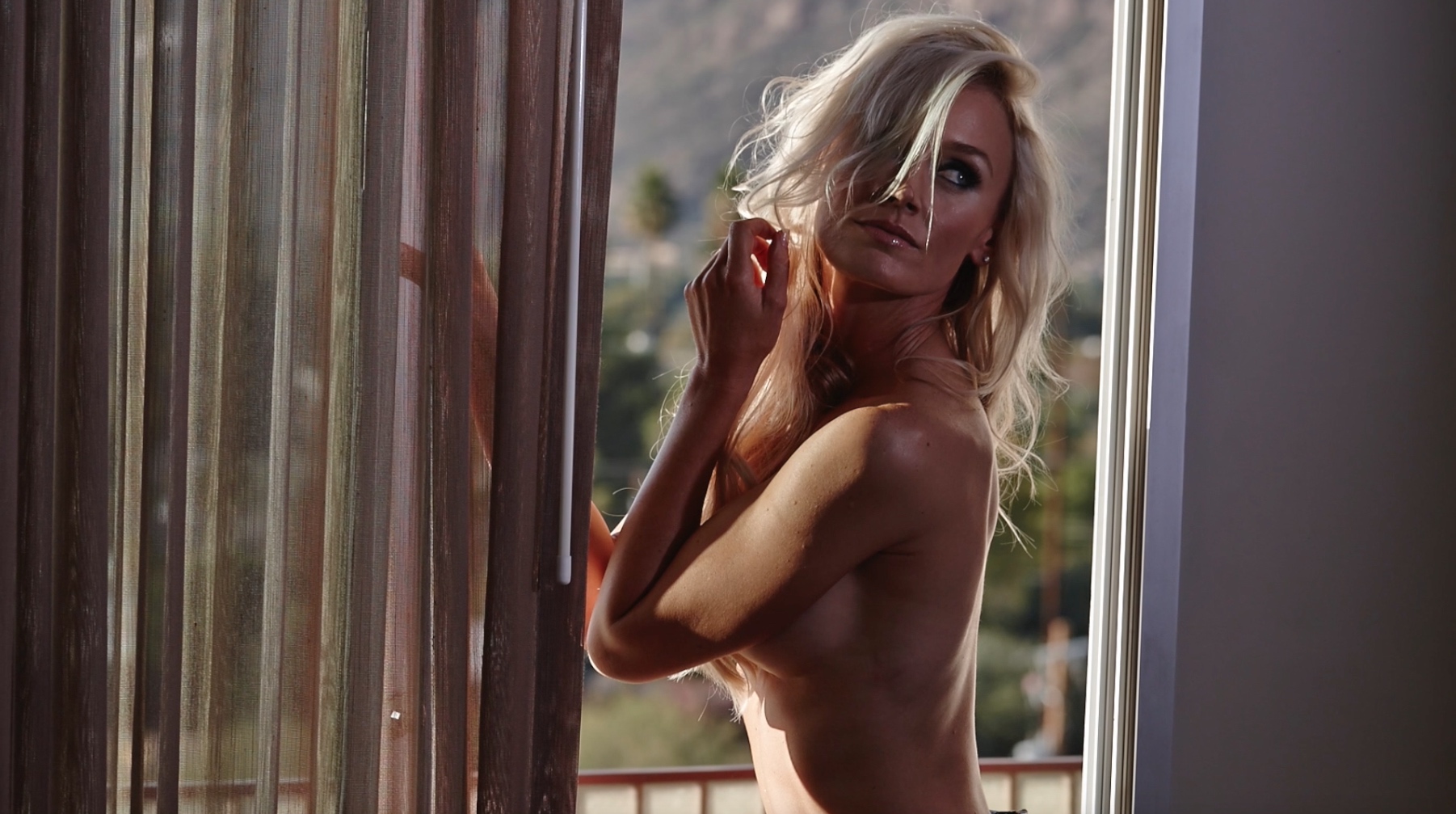 Today, Blair is hell bent on making it in the women's game, be that in her native United States or over in Europe. In 2010 she made it to final qualifying for the LPGA and, more recently, in December 2014, she travelled to Morocco for the final Ladies' European Tour Q-School but missed the cut by the narrowest of margins. Yes, they were setbacks but she'll be back, stringer than ever. She's that kind of character.
Day two and after our tuition shoot at Troon North and we've moved on to the Vally Ho hotel in downtown Scottsdale where we've set up in the Presidential Suite, no less. This time, Blair has pitched up with a companion too – her impossibly cute dog, Cozi. For the most part, he's a good dog, apart from the moment he relieves himself on the hotel room floor. Man or beast, if you've gotta go, you've gotta go.
Tissues are procured and detergent applied and work continues. As the camera clicks away, it's now when you see the other side of Blair O'Neal – the professional model. And, as the results clearly testify, it's safe to say she's still got it, as, for that matter, has Cozi the dog. They make a hell of a team. The shoot over, Blair sits down with her pup and tries to persuade him to do some of his tricks on camera but he's having none of it, dismissing each and every suggestion with an indifferent flick of the tail. Models, eh?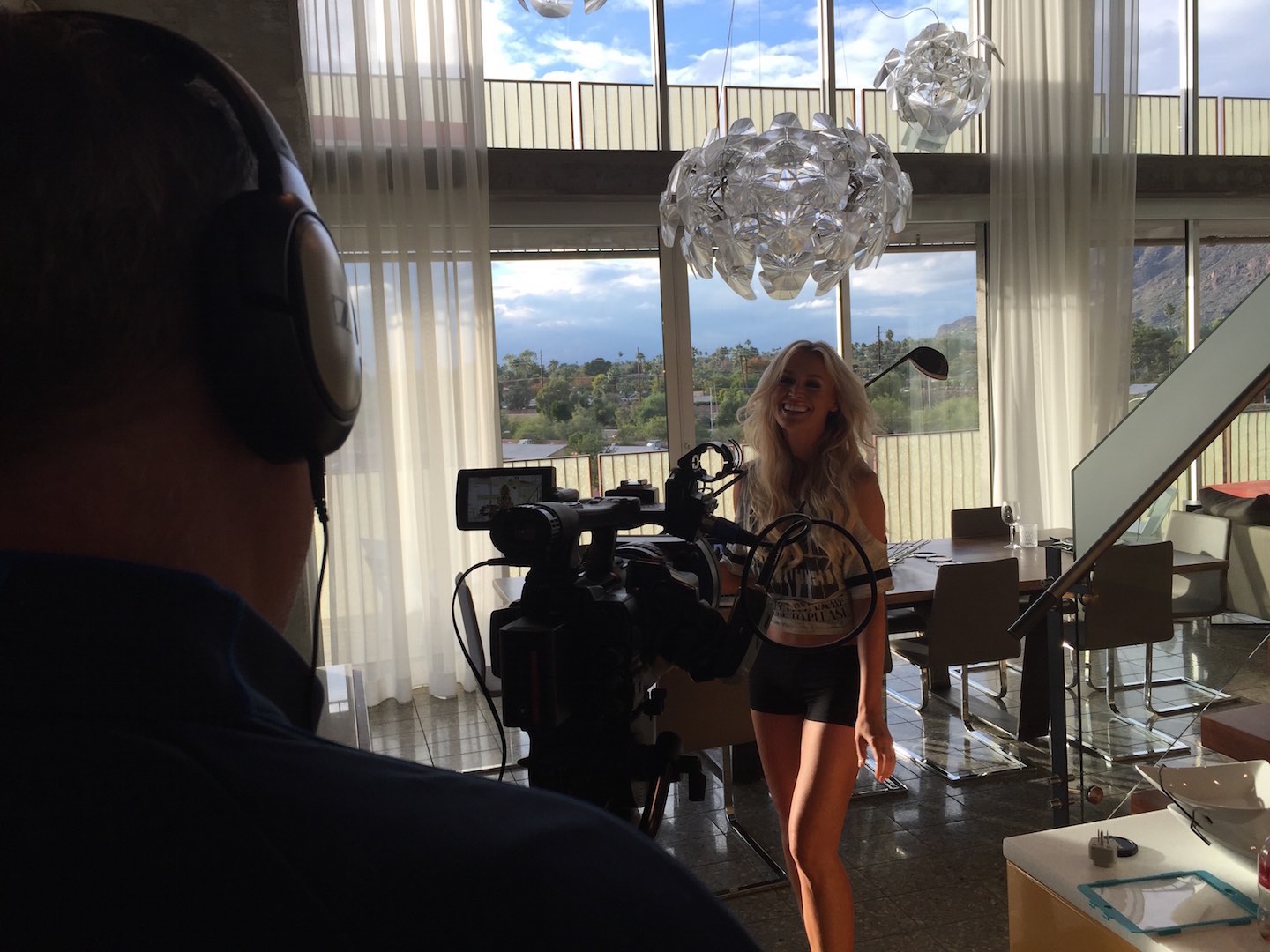 Behind the scenes gallery middle of article!!
Related: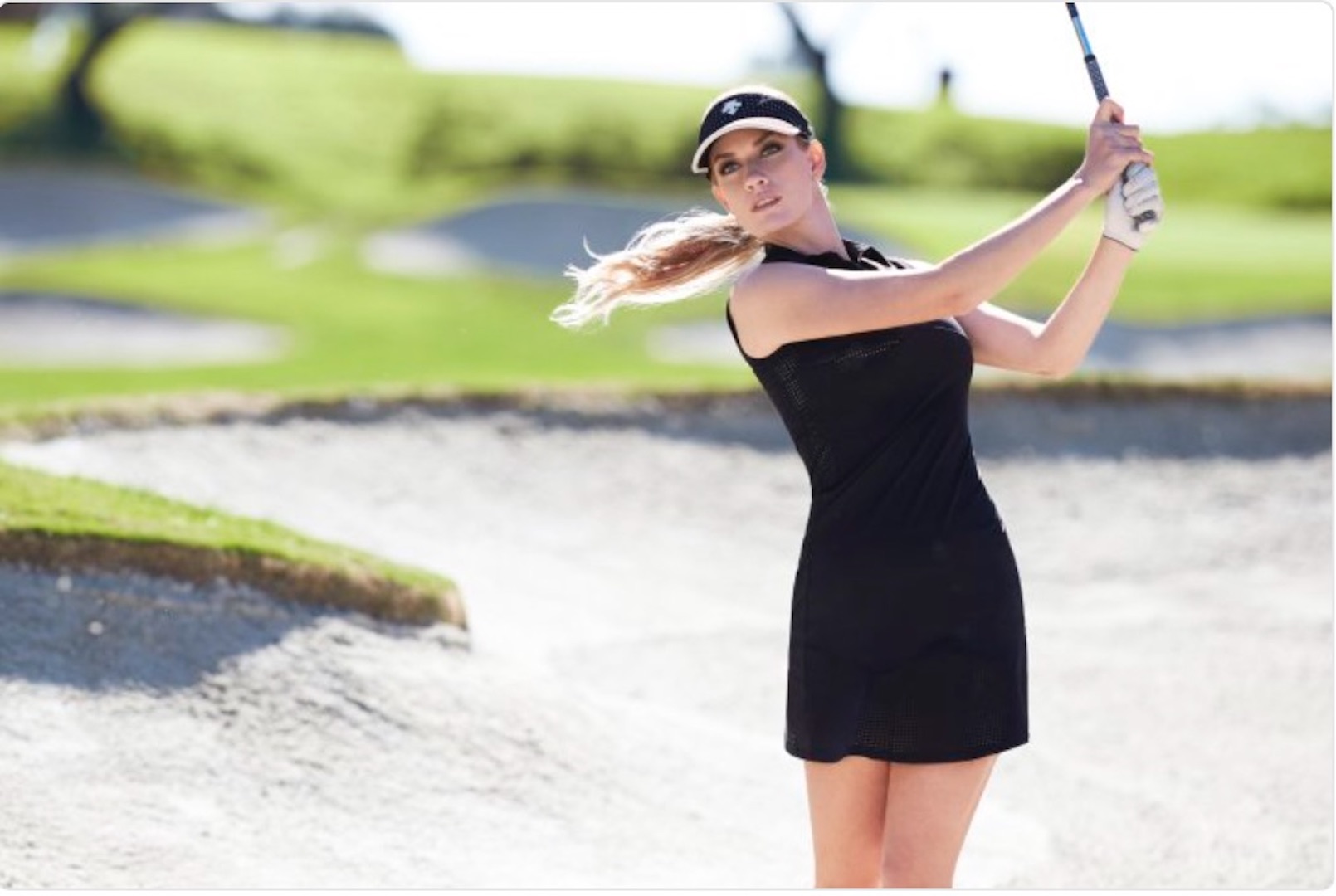 TAGS: Model, Swingin, Blair ONeal, Swingin Sirens, 2018