Special Report
Sep 17th, 2017
World's longest golf hole – Rolston over the line
With a lot of help from Ron Rutland
Words: Tim Southwell Photography: Andrew King Styling: Ron Rutland
We did the Longest Day Challenge for Macmillan Cancer Support this summer: 72 holes at Princes Golf Club in association with Cobra PUMA. We felt pretty pleased with ourselves, putting others first without a second thought for our own well-being, enduring such hardship in the name of charity.
This morning we feel like chopped liver. Adam Rolston had just rolled in his final putt, a 7-footer at Mt Bogd Golf Club in Ulaanbaatar, Mongoliathe to complete longest hole ever recorded in golf history: It had taken Rolston 80 days and 20,093 shots – just the 6,093 over par – to complete. He had covered 2,011km, playing through swamps, on frozen rivers and across deserts.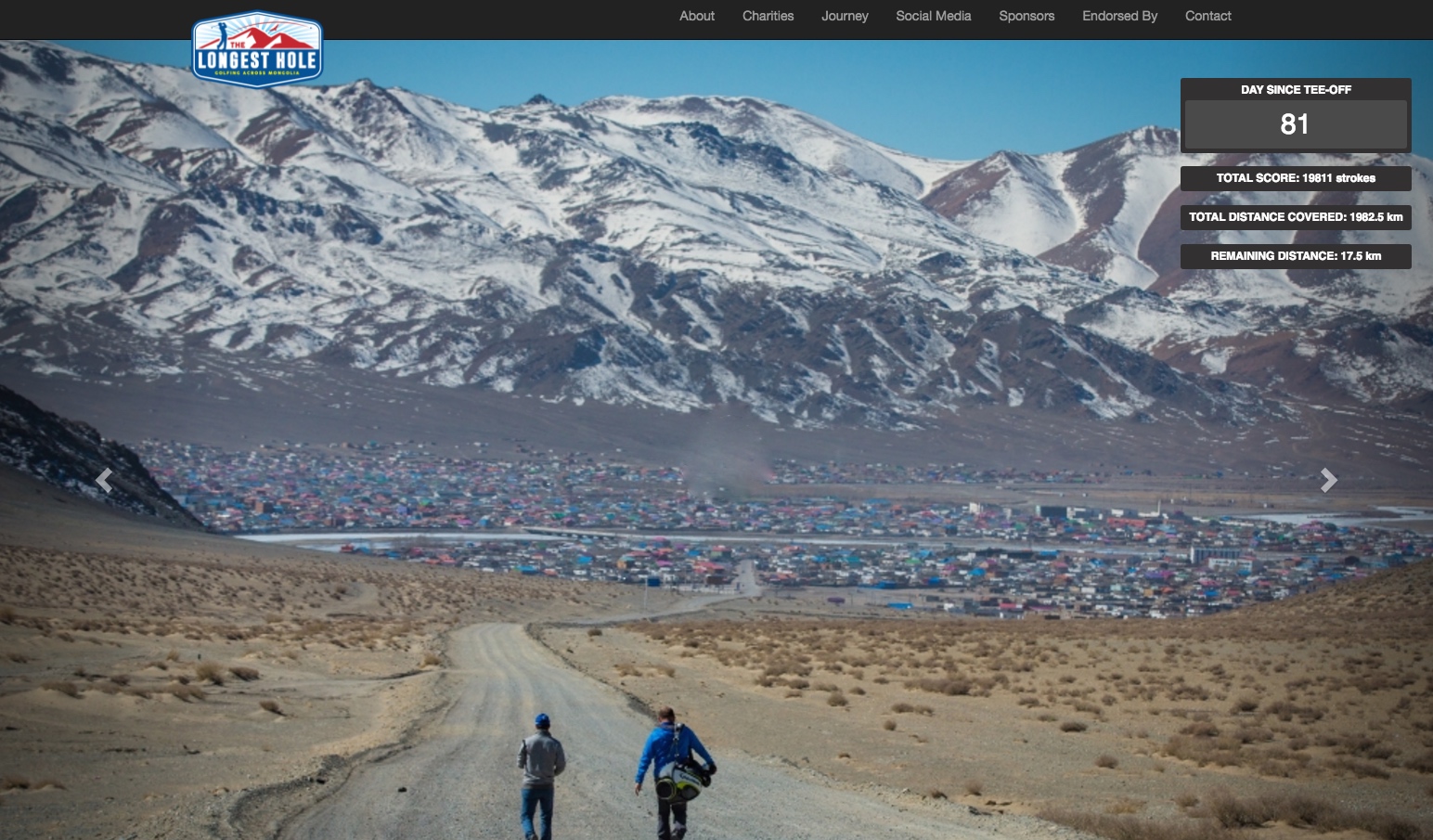 "That first week was the hardest of my life," admits Rolston. "To get to the first tee we had to take a Russian jeep through a national park for five hours. From there, it was ridiculous."
As reported in The Telegraph, Rolston said: "My mates have all been saying you can't do this and that has been on repeat in my head. This has been the hardest thing I've ever done in my life. I'm in awe of the fact we've done it."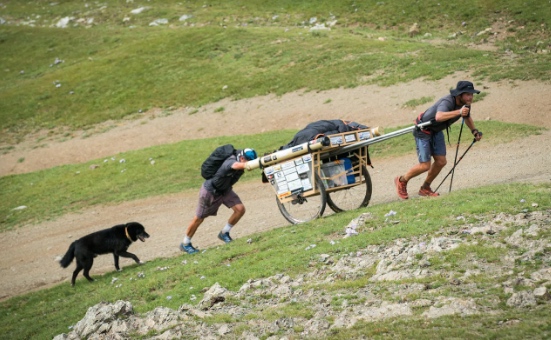 Rolston's golf odyssey started while talking with a former rugby colleague (Rolston played for the Hong Kong national team), Ron Rutland, while in Kenya. They discussed Rutland's previous charity escapade: a 26,000km cycle through every country in Africa before eventually riding into Brighton.
Rolston decided a similar challenge could be undertaken, just replacing two wheels for two feet and a golf cart the size of a small car. He was off to Mongolia to play the longest golf hole in history. Mongolia was a perfect choice – an enormous country with few people, no fences and the largest fairways in the world.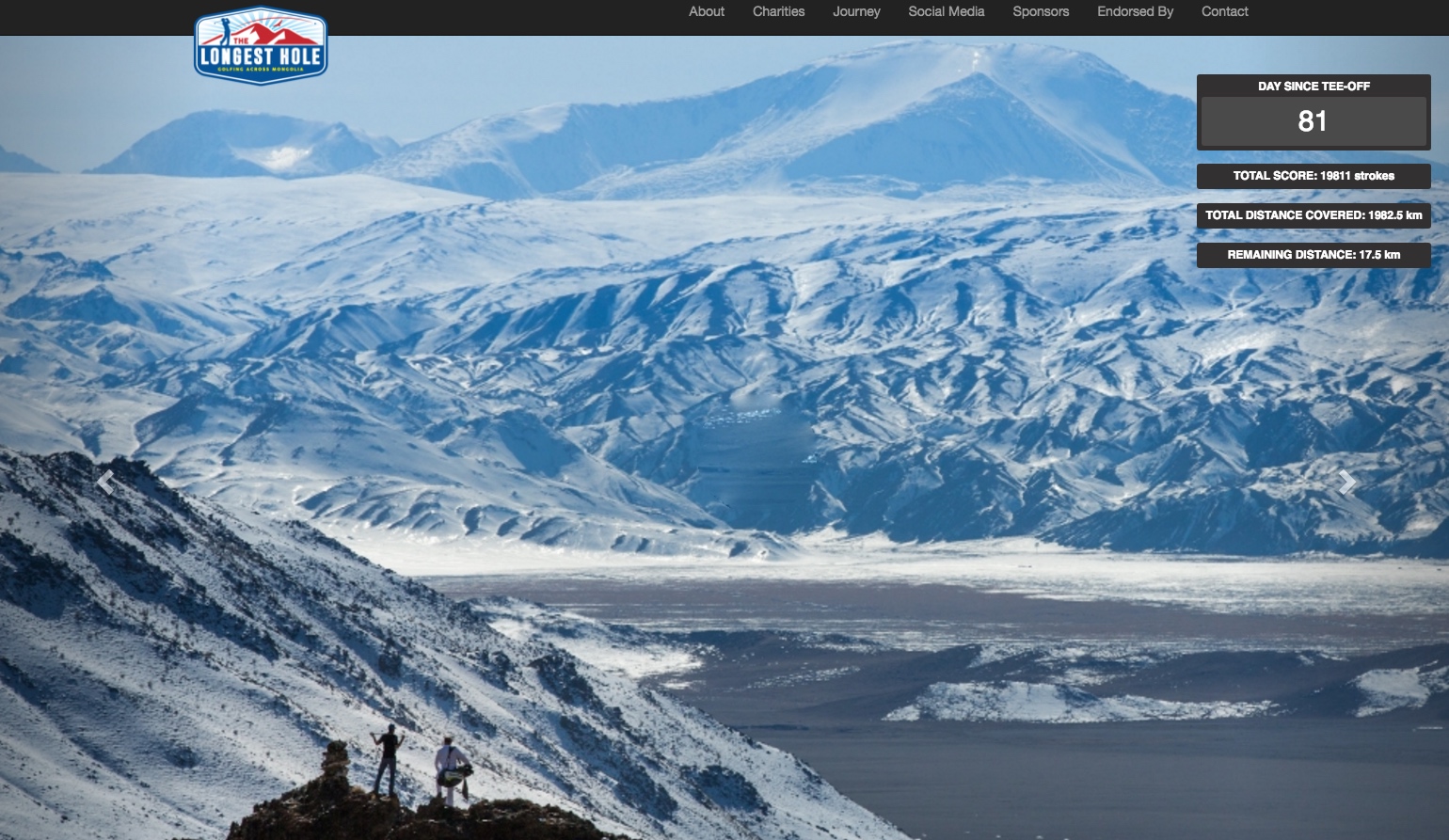 He would tee off from the western most point of Mongolia, and figured it would take him 14,000 shots to finish. So 14,000 was par. Not sure what standard scratch was, but let's not go into that.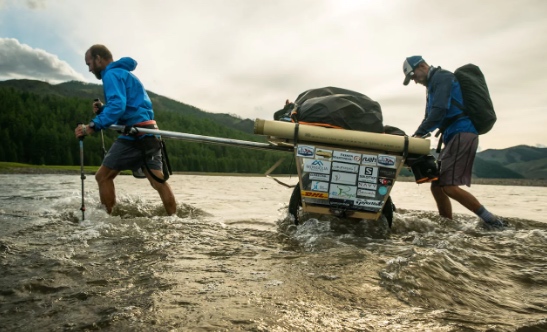 Rutland agreed to be his caddie, and eight months later, they were raising money for Laureus.
"We have had dozens of people telling us we were mad or crazy, with comments ranging from: 'That's impossible" to 'Do you not have anything better to do?'" says Rolston, who hails from Northern Ireland.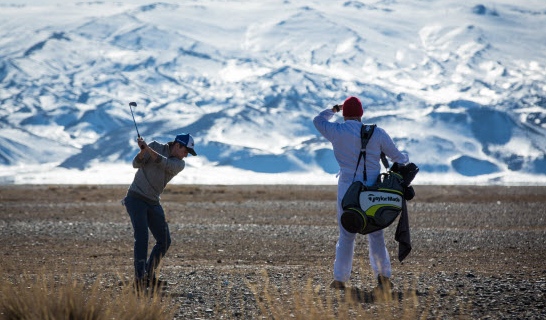 "We had to load our cart onto a camel and then the bloke taking us to Base Camp just pointed at three horses. We had never ridden in our lives but we were thrown onto them for four hours to ride to the top of a precipice. Up there we found a shrine from where I hit the first shot. That was the last time we saw the sun for four days.
"We had a route planned out, through grass below shoe-height – but the rain meant it was all marshland. Ron couldn't get the cart through. I thought I'd see if I could pull it across.
"I got stuck around knee deep. He came in to try and save me and the wheels got suctioned off the axles. The heavy cart dropped down and almost chopped Ron's foot off."
A stray dog started following them - and has stuck with them for 1,500km.
"We have a lot of feelers out now to try and get him a good home and there is a lot of interest in him," said Rutland, who says they've yet to work out how much they've raised.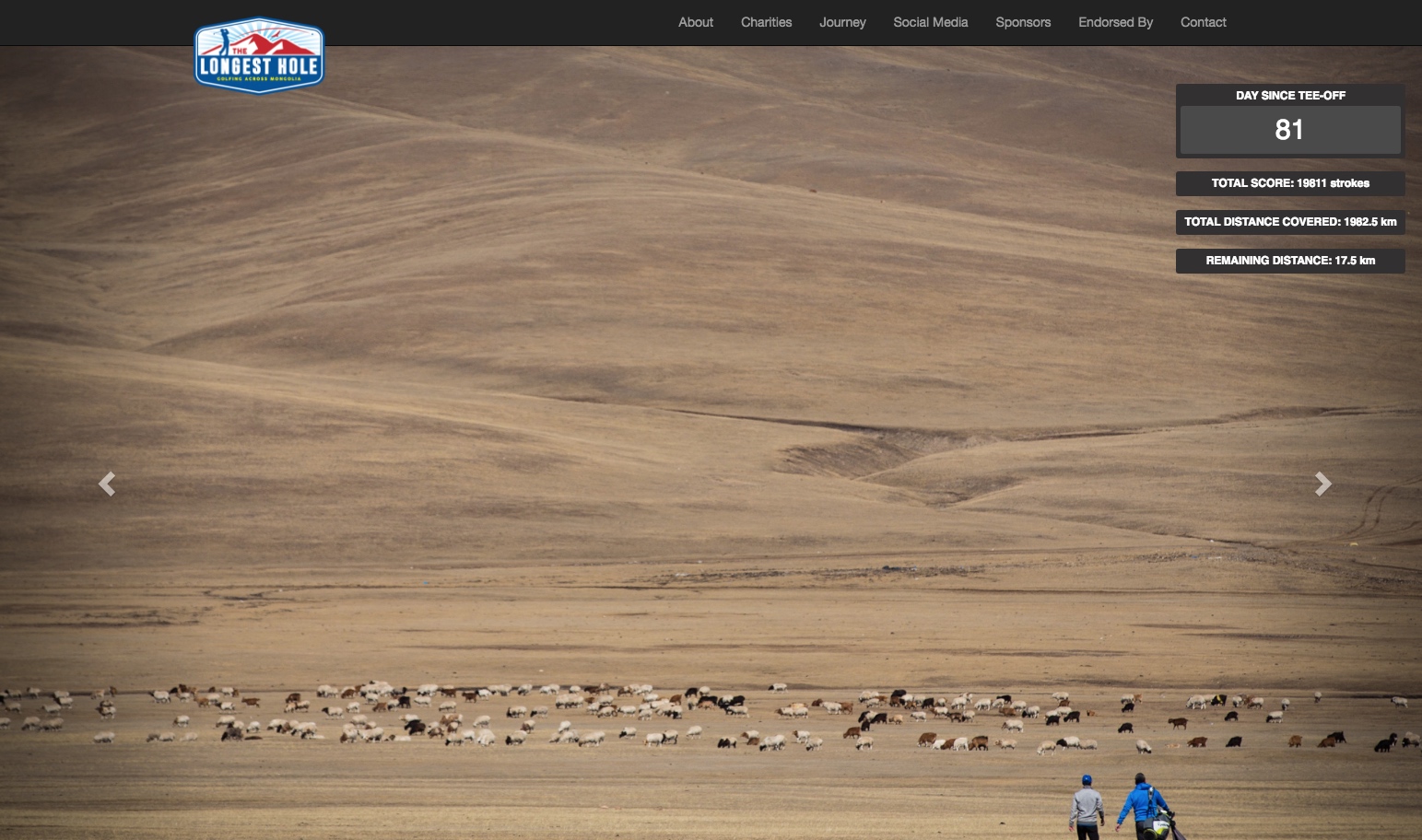 After all that you could forgive Rolston for wanting to hang up the wrenches fora while but he's having none of it.
"I definitely want to keep playing when I get back," he says. "I've been super-pumped about playing golf every day. I might hit fewer balls when I get back, but I will still be addicted to the game as much as I ever have been."
For more info visit The Longest Hole website
Related:
Britains' Top 5 Remotest Golf Courses