Special Report
Nov 11th, 2015
Remembrance Day: Our Kinda Soldiers
The golfers who served their countries
Words: Nick Kevern Photography: Getty Images
As we remember those who fought for our freedom in conflict it is also worth remembering those who left the lush fairways to fight. These courageous men are not only heroes of our beloved game but heroes full stop. GolfPunk salutes not only these amazing men but all of those who have and indeed are...fighting for our freedoms. Here are just four of those that served their country.
1) Bobby Jones. 
Bobby Jones was not only the grand slam winning supreme golfer of his time but also served in the U.S Military when he retired from the game. Jones served in the U.S Air Force during World War Two. Although his superiors wanted him to play exhibition golf in the U.S to promote the war effort, Jones insisted on serving overseas. Bobby Jones reached the rank of Captain. He was also involved in the D-Day Landings in Normandy on June 7, 1944 where Jones spent two months with a front line division as a prisoner of war interrogator. 
2) Arnold Palmer 
Arnie's Army is what his followers were called but Palmer himself wasn't immune to the call to arms. Palmer served in the military – a three-year stint in the Coast Guard from 1951 to 1954 in Cape May, New Jersey. Since his time in the military, Palmer has been an massive advocate to veterans and those currently serving.  
"The knowledge that I gained, the maturity that I gained in the Coast Guard was unbelievable. It matured me," said Palmer. "It made me a better person for the world and I believe that in my own right. The military isn't just restrictions and military duties. It's learning and it's very important that young people have that opportunity to learn and to know themselves a little better and I think the military helps put that in the right perspective." 
3. Lloyd Mangrum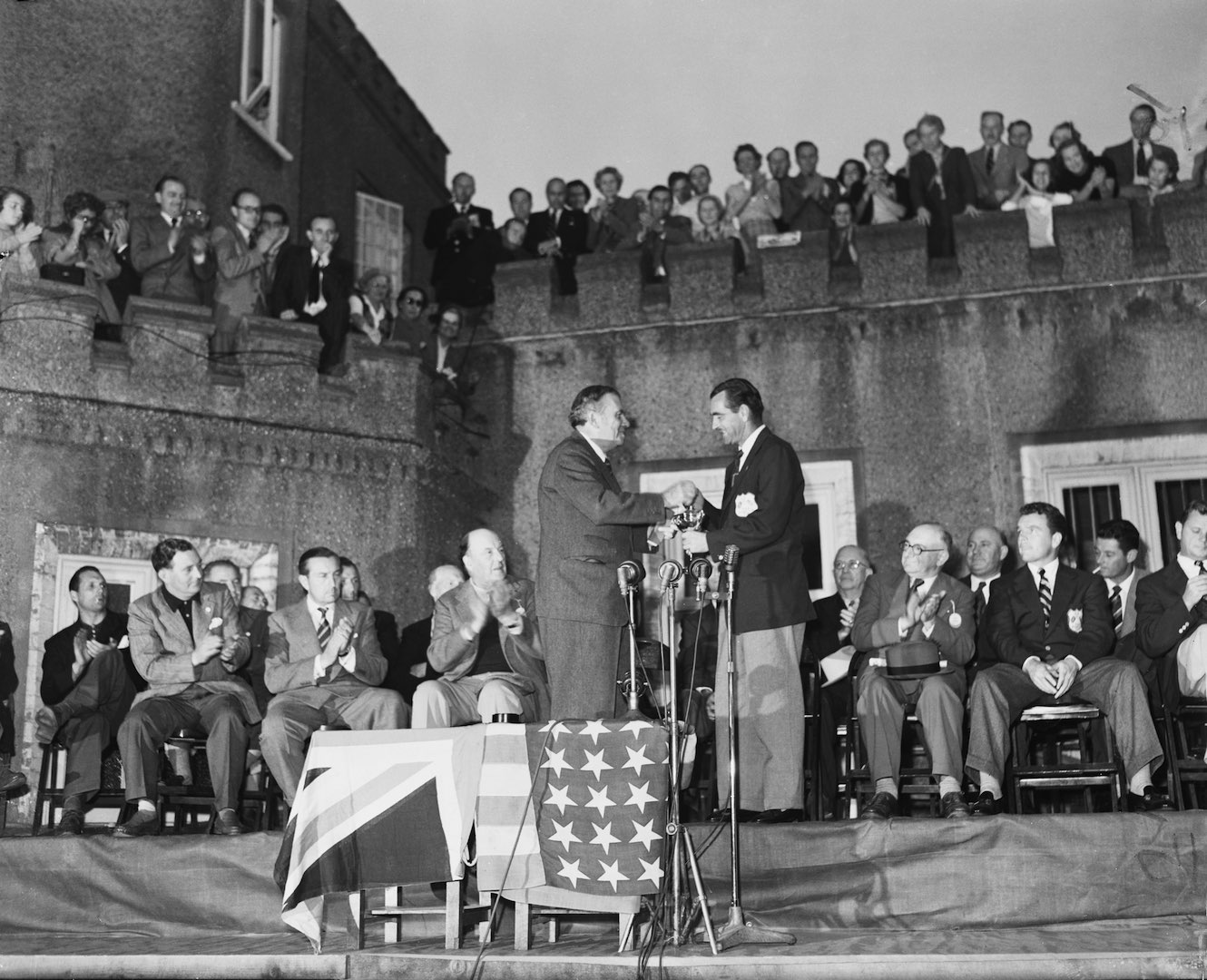 When World War Two ended, Lloyd Mangrum returned to the Golf Course to win what would be his only Major Championship, the 1946 U.S Open. Prior to this he, like so many, interrupted their lives to serve during World War Two. Mangram served his country with distinction reaching the rank of Staff Sergeant.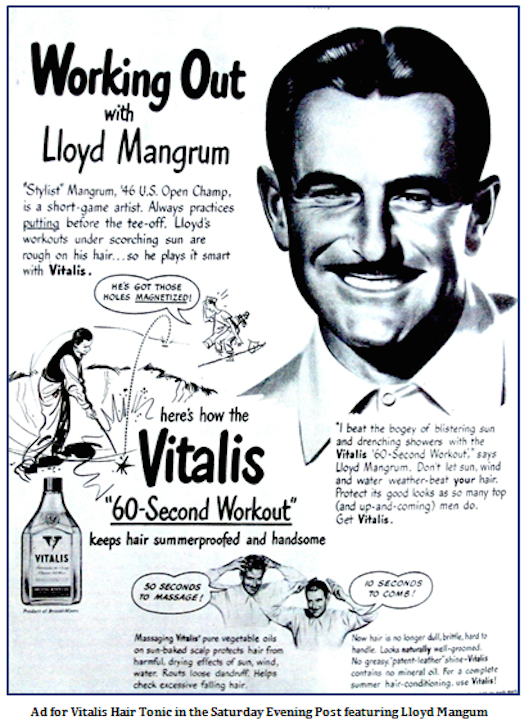 Like Bobby Jones, Mangrum was also involved in the Normandy Landings. Unlike Jones, though, he was injured when his jeep overturned. He also suffered from shrapnel wounds to his chin and knee during the Battle of the Bulge. Upon his return to America he was awarded four Battle Stars and two Purple Hearts...One year later he would win his only Major Championship.  
 4) Thongchai Jaidee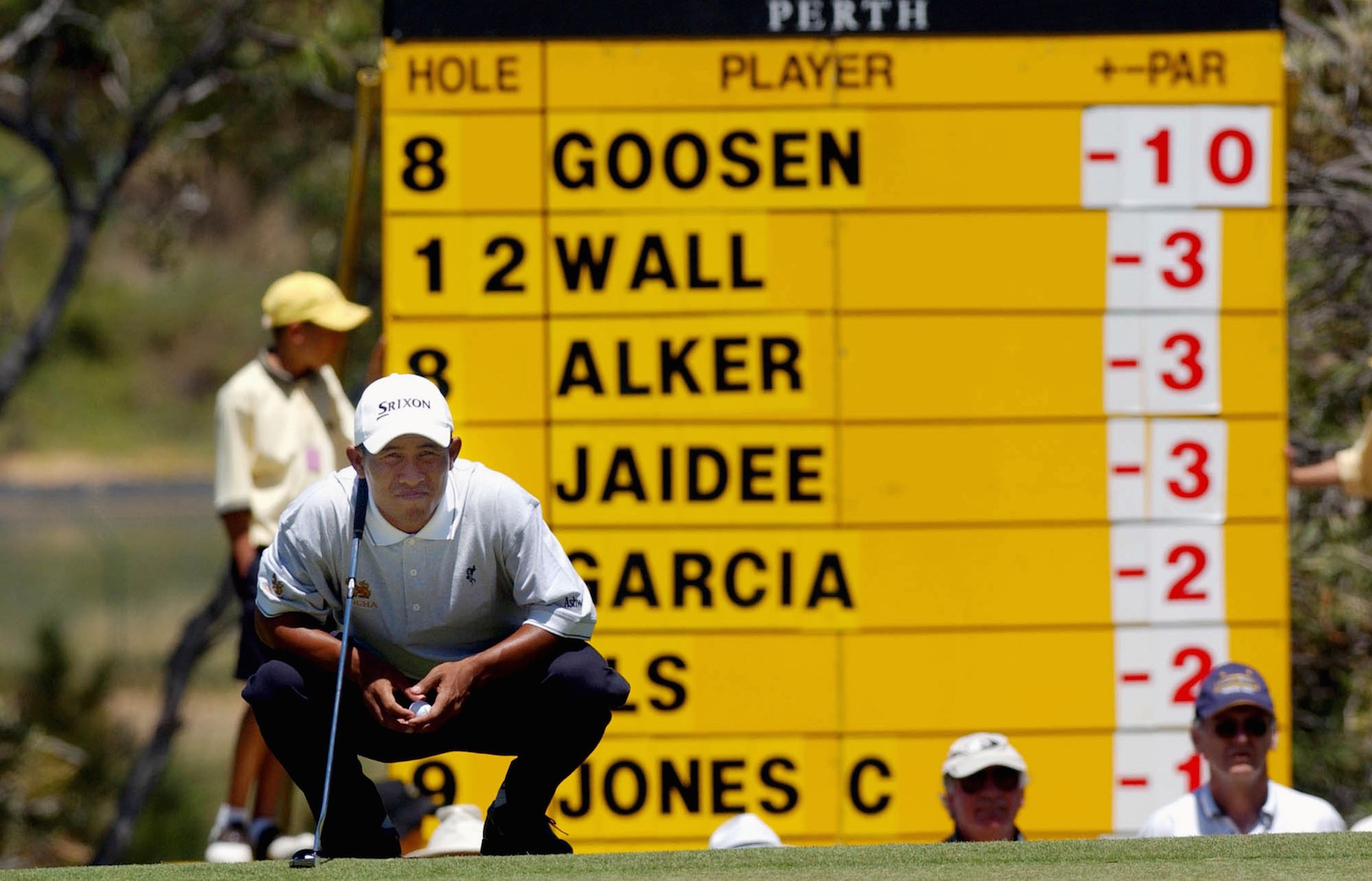 Jaidee is hot property on the European Tour at the moment with seven wins in his career. What is not so well known is that before his golfing days he served more than a decade as a paratrooper in Thailand with the Royal Thai Army. He joined the Military at the age of 18 and it was here that he was able to play more golf. Since retiring from the Army he is now competing against the best in today's golfing world. 
USPGA Pros in the war
At the outbreak of World War II, it is estimated 900 members of the PGA were veterans of World War I. By the end of WW II, 20 percent of the members of the PGA had served in the armed forces, another 15 percent in war production jobs. Eleven pros were killed in action, three more died while in the service.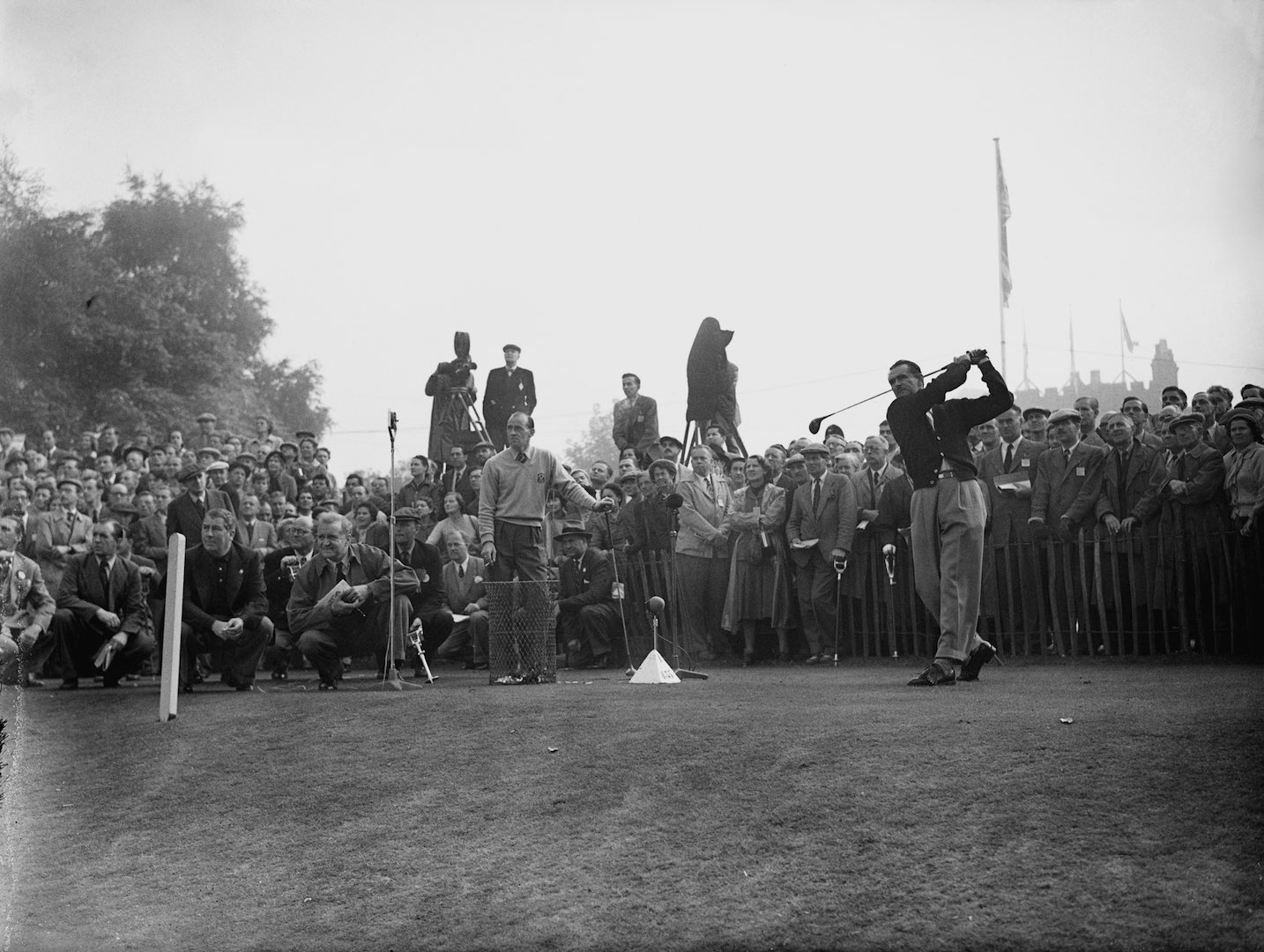 The war took a toll on the PGA. By the end of 1945, dues-paying membership was down to 1,565. That was 570 fewer members than when hostilities began. When the war was over, there were 4,817 courses in the U.S. and roughly 2,250,000 golfers, but few of these players had ever been to a golf tournament.
Other name professionals who served in the army and were back on tour within days of being discharged from service were Tommy Bolt; Jack Fleck who was in the Navy and also part of the D-Day invasion; Herman Keiser; Ted Kroll, who earned three Purple Hearts, and was wounded four times; Ed "Porky" Oliver; and the great amateur Smiley Quick, who won the '46 U.S. Amateur Public Links Championship and then turned pro.
TAGS: Lloyd Mangrum Golf, Special Report, 2015, Bobby Jones, Arnold Palmer, Thongchai Jaidee