Special Report
Feb 24th, 2017
Bees learn how to play golf
Words: Tim Southwell
I always thought that bees had the look of an insect that knew a thing or two. Your average wasp prefers a game of table tennis and the ear wig is partial to touch rugby sevens.
But bees, they like golf. According to a study by Queen Mary University, London, and reported in New Scientist Magazine, bumblebees have learned to push a ball into a hole to get a reward, stretching what was thought possible for small-brained creatures.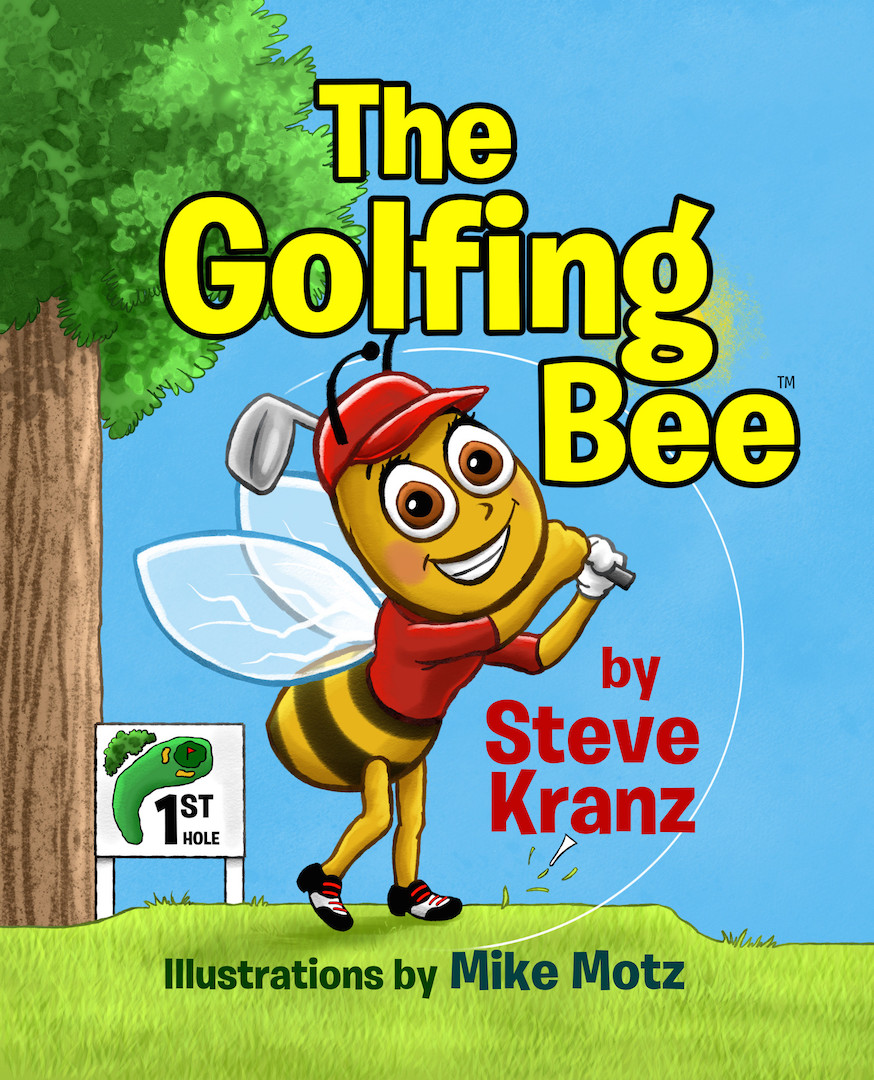 In previous studies, bees have demonstrated an ability to learn how to pull a string in order to reach an artificial flower containing sugar solution. But bees sometimes have to pull parts of flowers to access nectar, so this wasn't much of a stretch for them.
So while these tasks might seem complex, they don't really show a deeper level of learning, says study author Olli Loukola at Queen Mary University of London. Loukola and his team decided the next challenge was whether bees could learn to move an object that was not attached to the reward.
Taking inspiration from Troon's Postage Stamp, they built a circular platform with a small hole in the centre filled with sugar solution, into which bees had to move a ball to get a reward. A researcher showed them how to do this by using a plastic bee (inspired by J.B. Holmes) on a stick to push the ball.
The researchers then took three 4-ball groups of other bees and trained them in different ways. One group observed a previously trained bee solving the task; another was shown the ball moving into the hole, pulled by a hidden magnet (a bit like Jordan Spieth); and a third group was given no demonstration, but was shown the ball already in the hole containing the reward.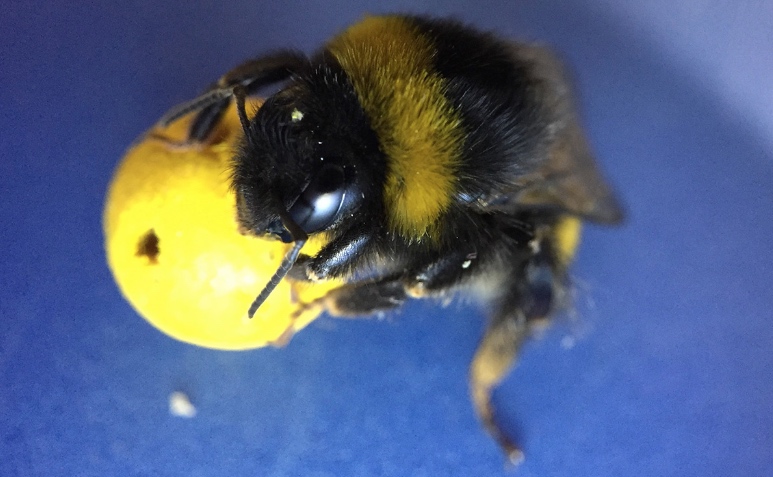 After a session on the range, the bees then set about the task themselves. Those that had watched other bees do it were most successful and took less time than those in the other groups to solve the task. Bees given the magnetic demonstration were also more successful than those not given one.
When the bees were trained with three balls placed at different distances from the hole, with the two closest ones glued down, most of the successful bees that then did the task still moved the ball that was closest to the hole. This showed that they were able to make generalisations to solve the task more easily, rather than copying exactly what they had seen. 
There was, however, controversy when one of the bees attempted to use the putting aid Aim Point to improve his line but officials soon intervened and the bee was disqualified and fined two dandelions and half a pot of honey.
See you in the club house. Just don't sting me. Or nick my pint.
Here they are: Golfing bees
https://www.youtube.com/watch?v=2IT4bybuXAo