Ryder Cup 2018
Oct 3rd, 2018
'I don't know how to live with only one eye'
Claims woman hit in the eye by Brooks Koepka Ryder Cup drive
Words: GolfPunk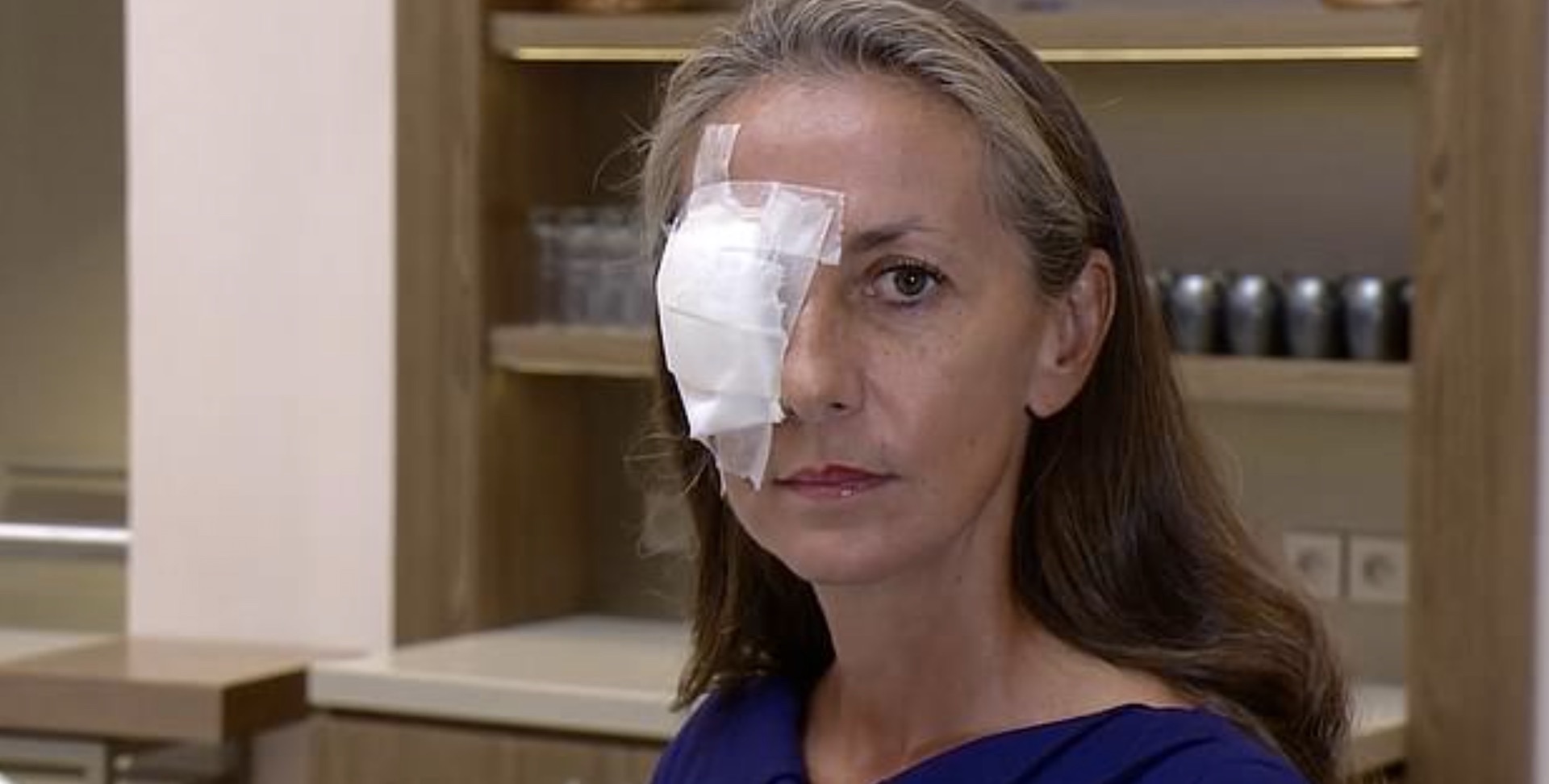 The Ryder Cup fan who was blinded when she was hit by Brooks Koepka's golf ball says she could have been killed in the incident.
Corine Remande, 49, had travelled to the Ryder Cup at Le Golf National from Egypt with her husband to watch the contest.
But when Brooks Koepka wild tee shot on the sixth hole hit her in the right eye, her Ryder Cup was over.
She has told BBC Sport it could have been much worse had the ball missed her right eye and hit the side of her head.
The Frenchwoman is planning legal action against the organisers claiming the officials did not give adequate warnings before the ball hurtled into the gallery.
She said: 'It's so nice to be on the golf course, to see the players. 
'I hope that this terrible accident will improve safety for the public.
'The doctor said immediately to my husband that it was a very big explosion in my eye and it was impossible for me now to see again with this eye. 
 'I don't know how to live with only one eye. I like walking, sport, going to the gym and playing golf,' she added.
Koepka immediately apologised to Remande and she says she does not blame him and 'appreciated the gesture from the golfer'.
She added: 'I tried to stay positive with him so that he didn't lose his concentration,
'But once I was taken away, I didn't hear anything from the organisers.'
Time for Keith Pelley to step up to the plate on this one. This can't be kicked into the long grass.
Related: